Publié le par Bernard Duyck
During the afternoon of November 2, 1928, Etna erupted: a vent opened at 2,900 meters above sea level on the northeast flank of the volcano, just below the summit crater.
The next morning, a new crack opens between 2,200 and 1,500 meters in the Serra delle Concazze and threatens the villages of San Alfio and Puntalozzo.
In the night of 4 to 5 November, another fissure 200 meters long opens at 1,200 meters on the fault system Ripa della Naca, and a series of small vents are in active effusion, without much degassing .
The lava flow has advanced quickly and on November 6, it has covered 6,500 meters, cuts the Circumetnea way and enters Mascali.
Much of Mascali is submerged during the day of November 7th, the advance of the casting is described "at about 2 meters per minute on a front of 400 meters, in a terrifying silence".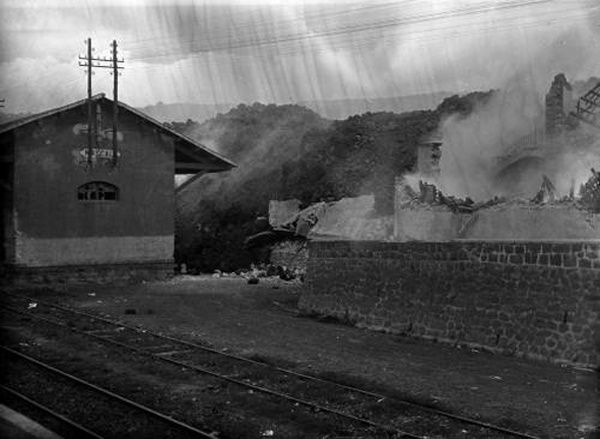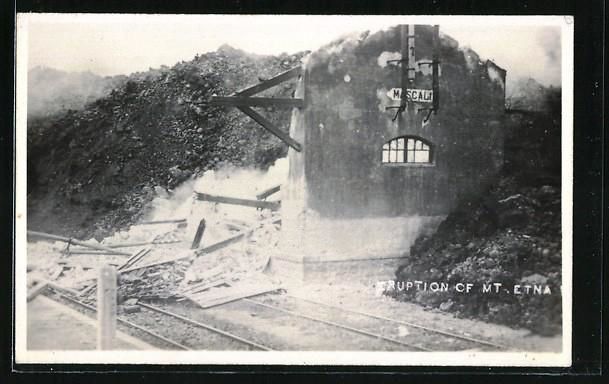 Mascali - 1928 - destruction of the station - arch. Giancarlo Leone - Cannizzo - one click to enlarge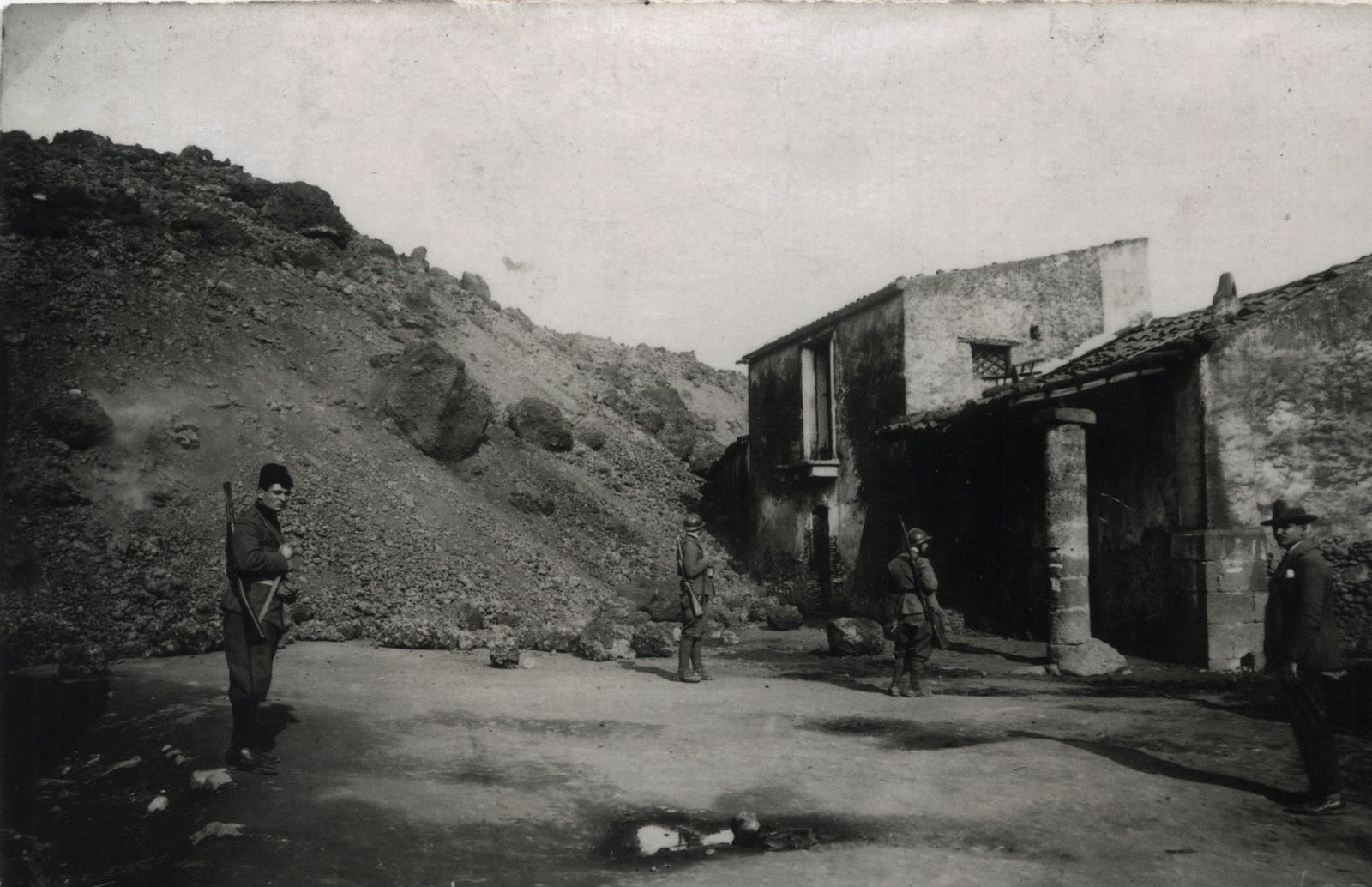 Mascali - 1928 - the military presence on site - ETNA archives - ERUZIONE DEL 1928 CHE RASE AL SUOLO MASCALI
But the advance of the lava slows down when approaching the coast, because of the topography and a decrease of the feeding combined with the cooling of the flow, to finally stop on November 16th towards altitude 30 meters. It is considered complete on November 20th, 1928.
This eruption has been the most destructive since the eruption of 1669, when it submerged Catania; in terms of risk, it demonstrates that the lava can reach the lower flanks of the volcano in a short time after the onset of eruption.
No deaths are attributed to the eruption itself, because despite a limited time, the authorities were able to organize and coordinate the evacuation of the inhabitants. A large number of soldiers, municipal guards and firefighters in the village maintained order and facilitated operations.
The evacuees were relocated to neighboring towns, by their friends, their relations, or in requisitioned apartments. The reconstruction of Mascali, was an excellent opportunity for the authoritarian government of the time to demonstrate its ability to react to the disaster. The new Mascali was built in a very functional way, exceeding the criteria of the houses and public buildings of the other villages.
Sources:
- Casting map - INGV Catania
- The 1928 Eruption of Mount Etna Volcano, Sicily, and the Destruction of the Town of Mascali - A.Duncan, C.Dibben & al.
- Global Volcanism Program - Etna - eruptive history - 02.11.1928 / 20.11.1928