Publié le par Bernard Duyck
Strombolian and effusive activity continues in the growing cone of the "Puttusiddu" of the NSEC / New southeast crater of Etna.
The Bocca Nuova has night glow, and a thermal anomaly always marks three craters: the NSEC, the Bocca Nuova and the northeast.
Sources: Boris Behncke, Joseph Nasi and Sentinel 2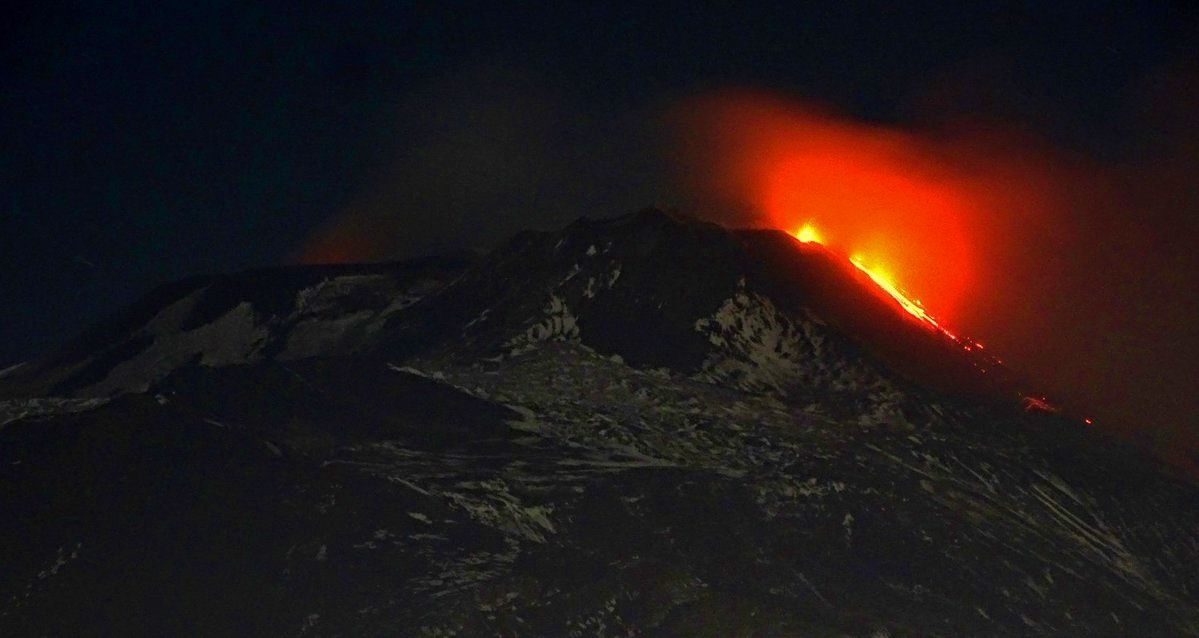 Etna 19.12.2018 - Explosive and effusive activity of the NSEC and incandescence at the Bocca Nuova - photo Boris Behncke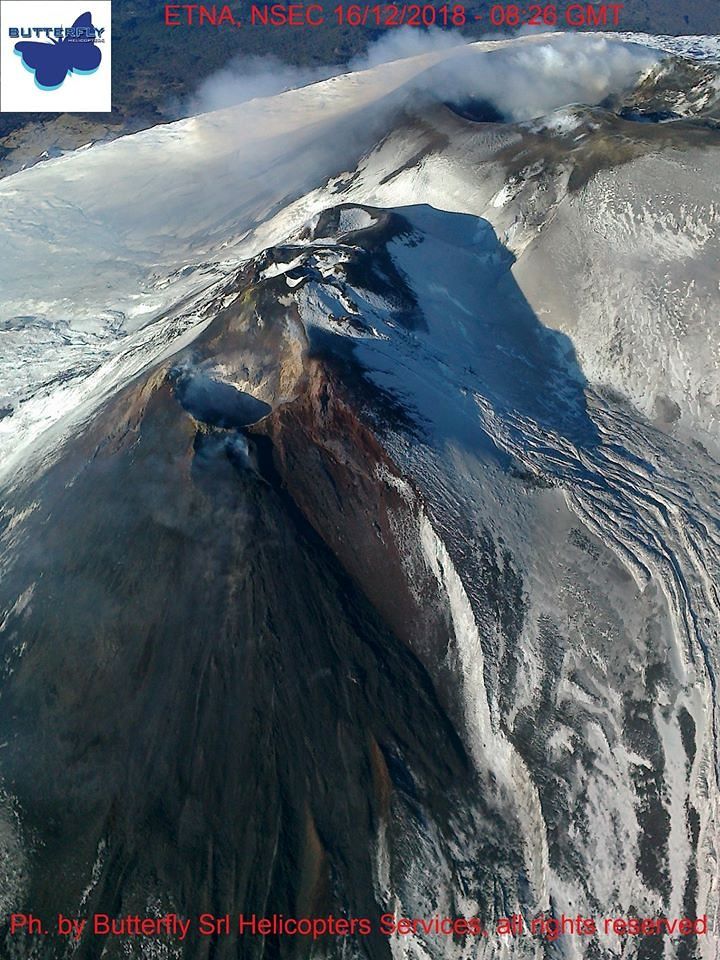 Etna summit - in the foreground, the NSEC and the "Puttusiddu" - photo J.Nasi / Butterfly helicopters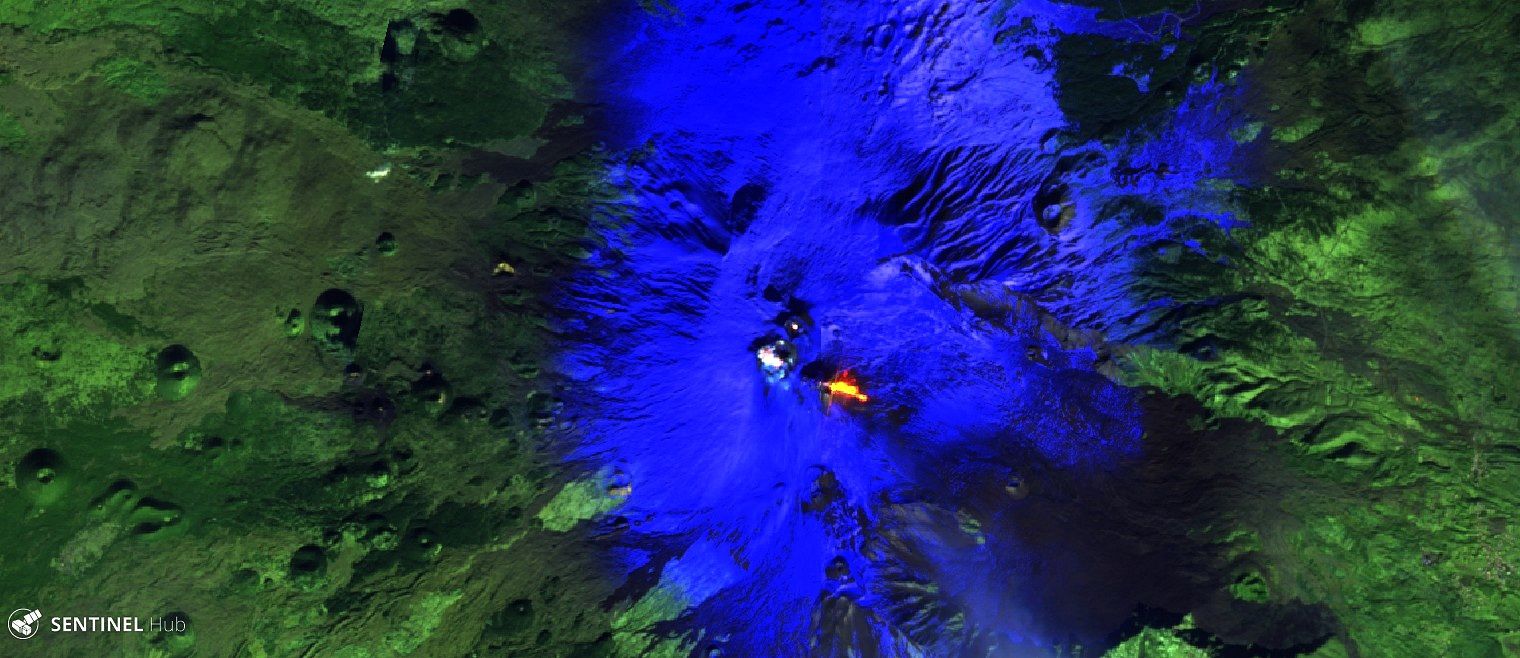 Etna - thermal anomalies in the 3 now active craters and lava flow of the NSEC - the snow is colored in blue on this image Sentinel2 bands 12,11,4 of 19.12.2018 - one click to enlarge
On Java, the dome of Merapi has a light degassing at about fifty meters above the summit, and a night incandescence, suggesting a tongue of hot debris from the dome towards the crater notch.
At the seismicity level, the PVMBG reports for December 19th, 58 volcanic earthquakes, 14 earthquakes of emission, 6 hybrid earthquakes, and 9 earthquakes of low frequency.
The activity level remains at 2 / wasapada, with a prohibited area of ​​3 km.
Sources: PVMBG, BPPTKG, Magma Indonesia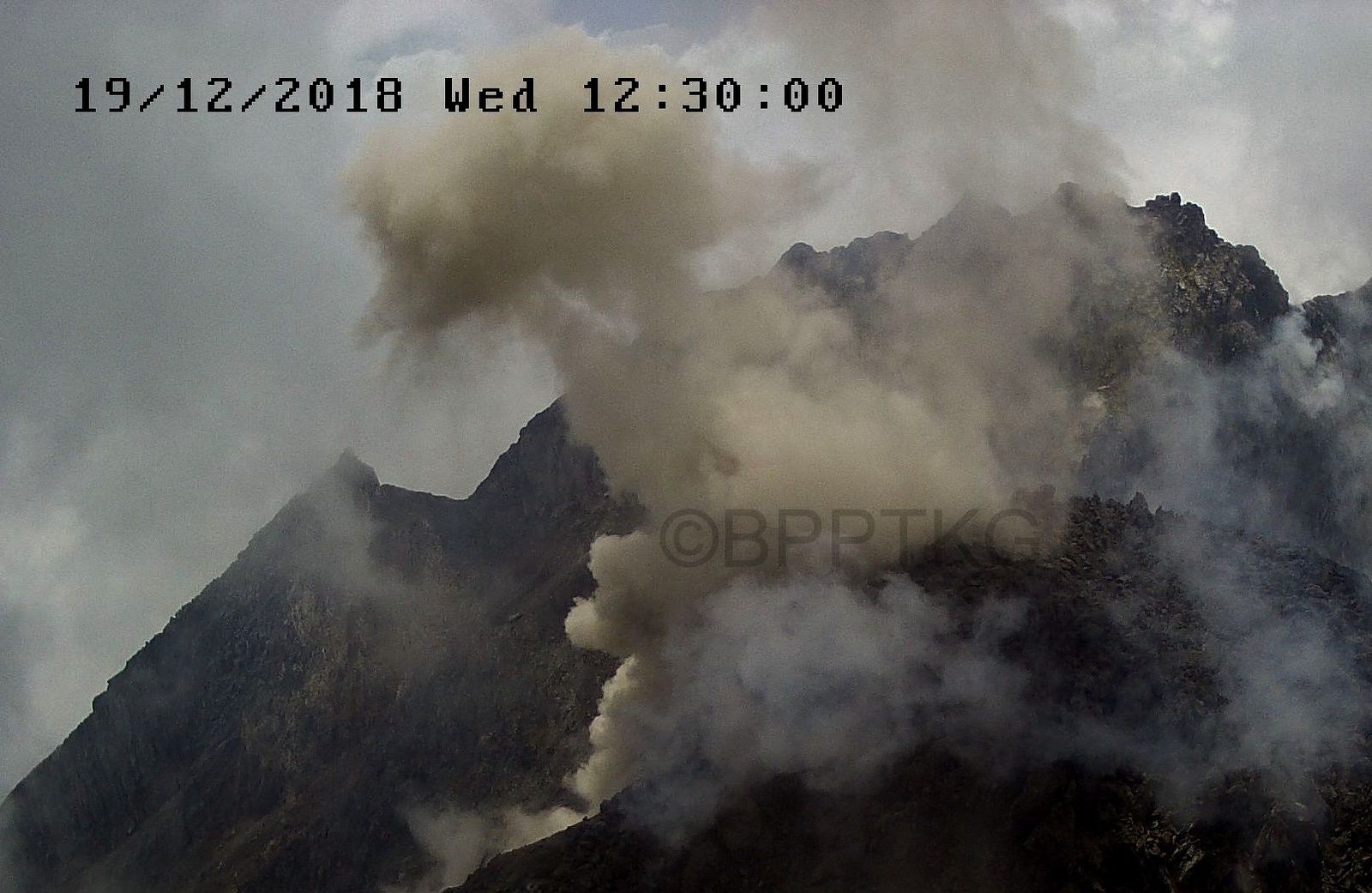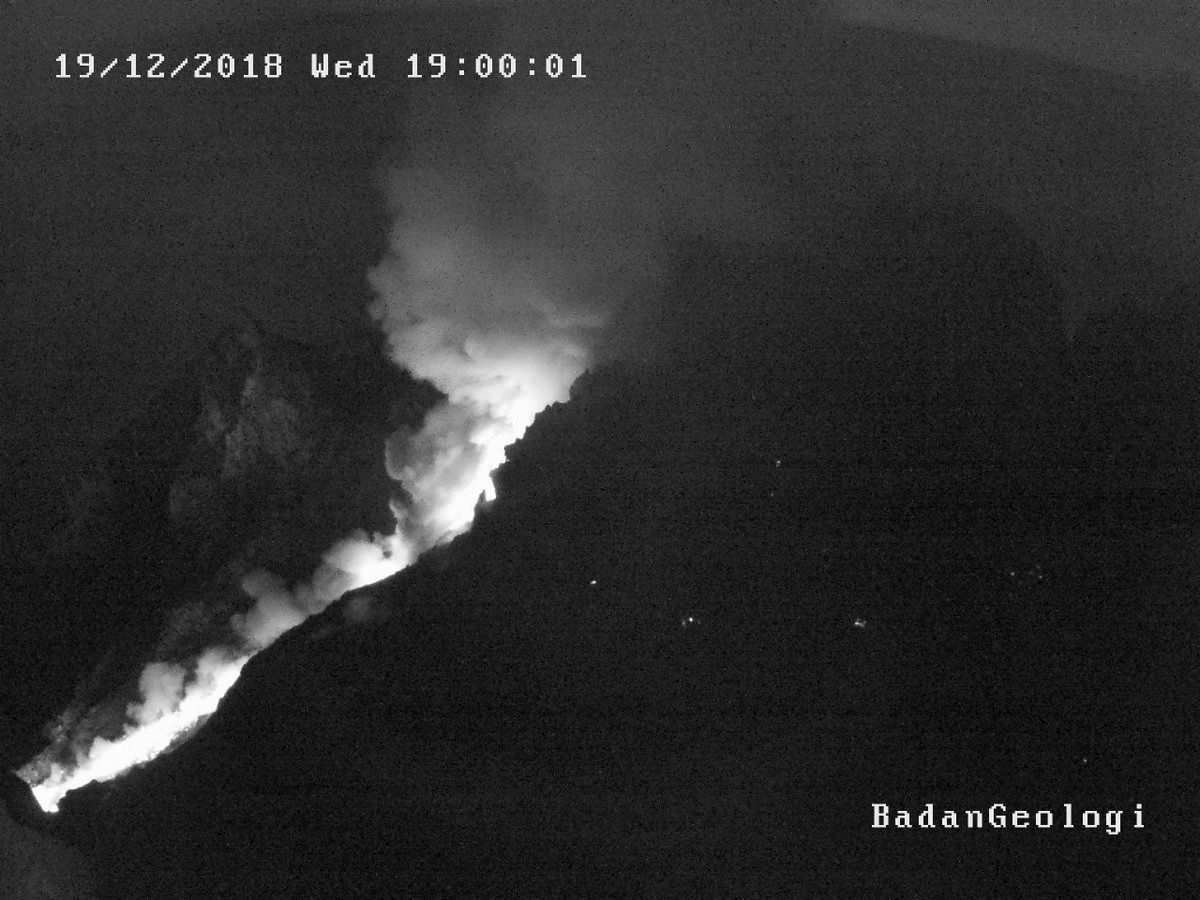 Summit and dome of the Merapi 19.12.2018 at 12:30 and 19:00 - the glow seems to mark a debris flow - Doc.BPPTKG
In Iceland, an important seismic swarm marks the Herðubreið, a tuya (table mountain) connected to the active volcanic system of the Askja.
The seismic activity started on December 18th at 9:21 am, and is concentrated a few kilometers south-east of the Herðubreið. Approximately 200 earthquakes have been counted since the beginning of activity, most of them under the level of magnitude 3.
They are likely of a tectonic nature (the cause is not formally identified), the Herðubreið being considered extinct, having been formed in a single eruption dated 10-11,000 years ago, towards the end of the last glaciation.
Sources: Icelandic Met Office (IMO) & Iceland review