Publié le par Bernard Duyck
After small, regular eruptions lasting a few weeks, followed by a complete break, the Kuchinoerabujima's Shindake crater in the Ryuku arc, south of Japan, showed a strong explosive eruption accompanied by a shock wave perceived at the port of Honmura 2 km from the crater, this December 18 at 16:37;
the ash plume reached 2,000 meters before entering the cloud layer, and a pyroclastic flow ran a distance of 1,000 meters on the west flank.
JMA maintains alert level 3 out of 5
Sources: Hazard Lab and JMA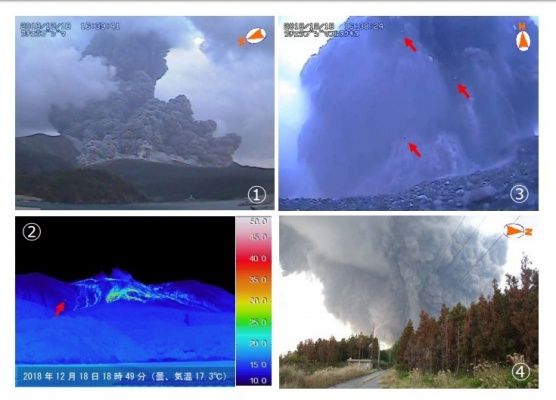 Eruption situation occurring at 16:37 on 18th Kuchierabujima (① Honmura west surveillance camera, ② Observation by infrared thermal imaging equipment in west of Honmura) (③ Furutake North Kitakami surveillance camera, ④ Shot in the vicinity of Yuda station) As the volcanic eruption occurred, large boulders (②, 3, red arrows) were scattered from Shintokidake crater to about 700 m- doc. JMA
Kuchinoerabujima - geological map GSJ - and image Sentinel 2 bands 12,11,4 from 09.10.2018 - one click to enlarge
A small avalanche of debris is observed this December 19 at 12:30 local level from the summit dome of Merapi / on the island of Java.
The level of activity of the volcano remains at 2 / waspada, this phenomenon being considered in the norm in a phase of growth of a dome.
Source: BPPTKG
In Peru, Sabancaya presented a moderate eruptive activity during the week of December 10 to 16, with an average of 18 explosions per day; they were accompanied by plumes of ash and gas reaching a maximum of 2,200 meters above the crater, before dispersing over 40 km in a west-southwest sector.
The flow of sulfur dioxide remained high with a maximum of 3,100 tonnes / day on December 13th.
Five thermal anomalies, between 2 and 18 MW, were recorded.
Seismicity is characterized by LP earthquakes associated with fluid motions and low energetic hybrid earthquakes, associated with magmatic ascension.
Source: IG Péru, OVI, Ingemmet
In Ambrym, Vanuatu, the series of volcanic earthquakes, associated with the opening of eruptive fractures, has caused extensive damage to homes and roads, mainly in the southeast of the island, due to shallow hypocentres.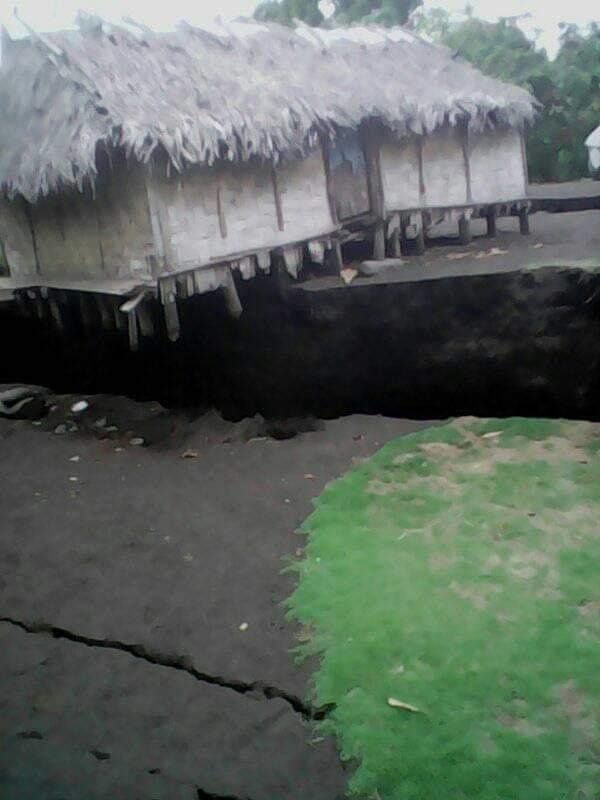 Ambrym - crack following volcanic earthquakes putting a "long house" cantilevered - photo Vanuatu Red Cross 17.12.2018
The emptying of the lava lakes was concomitant with ash emissions from the active craters, indicating collapses.
This situation is similar to that encountered this summer in Kilauea / Hawaii, where the eruption in the eastern rift zone caused the emptying of the lava lakes of Halema'uma'u (at the summit) and Pu'u O o, accompanied by collapses and the spectacular widening of the caldera.
At Erta Ale, after a rise in the level of the lava lake at the end of 2015, a major flank eruption caused the emptying of the lava lake of the caldera.
The life of the lava lakes remains a fragile phenomenon and sometimes fluctuates rapidly.
Source: VMGD & Vanuatu Red Cross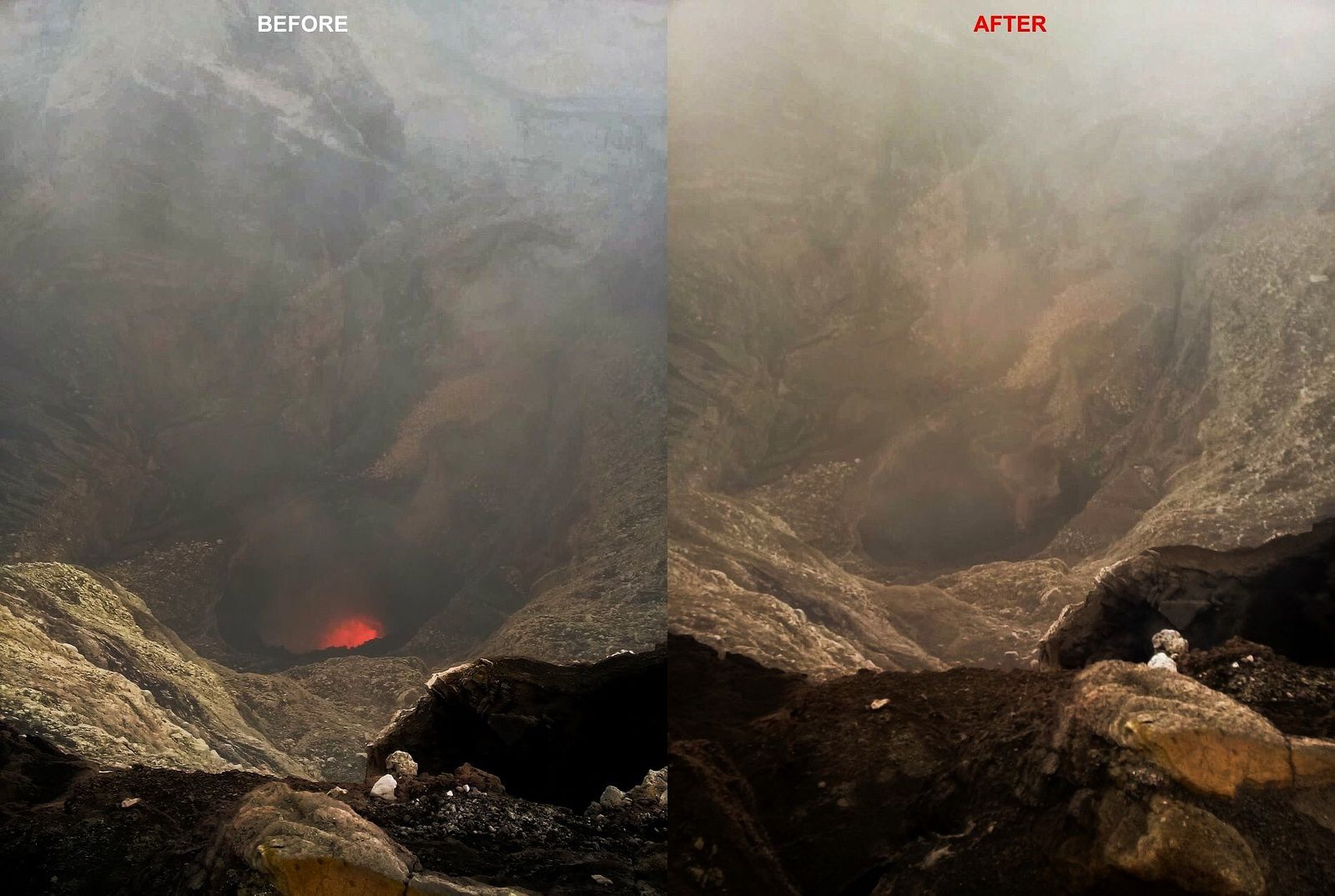 Ambrym - disappearance of the lava lake in the Marum crater following the intracaldical fissure eruption - photo John Tasso 17.12.2018
In Chile, the Planchon Peteroa continues to emit ashes, with a plume reaching 800 meters in height, accompanied by continuous tremor. The ashes are dispersed to Argentina.
The other parameters remain unchanged.
Sources; Sernageomin and volcanes of Chile