Publié le par Bernard Duyck
Mayon seismometers recorded 5 volcanic earthquakes in the past 24 hours, including one in relation to an ash emission on November 30 from 9:41 am lasting one minute; the emission of the greyish plume was followed by steam and gas plumes towards the SW.
The flow of sulfur dioxide is measured at an average of 1,377 tons / day. The inflation of the southwestern sector of the volcano is still noted.
The level 2 alert remains in effect.
Source: Phivolcs
At Merapi, the volume of the lava dome reached 29 November 329,000 m³, for a growth rate of about 2,500 m³ per day, down slightly.
For the day of November 30, the PVMBG informs of a white degassing at about fifty meters above the summit, and a moderate seismicity.
The activity level remains at 2 / waspada.
Sources: BPPTKG / PVMBG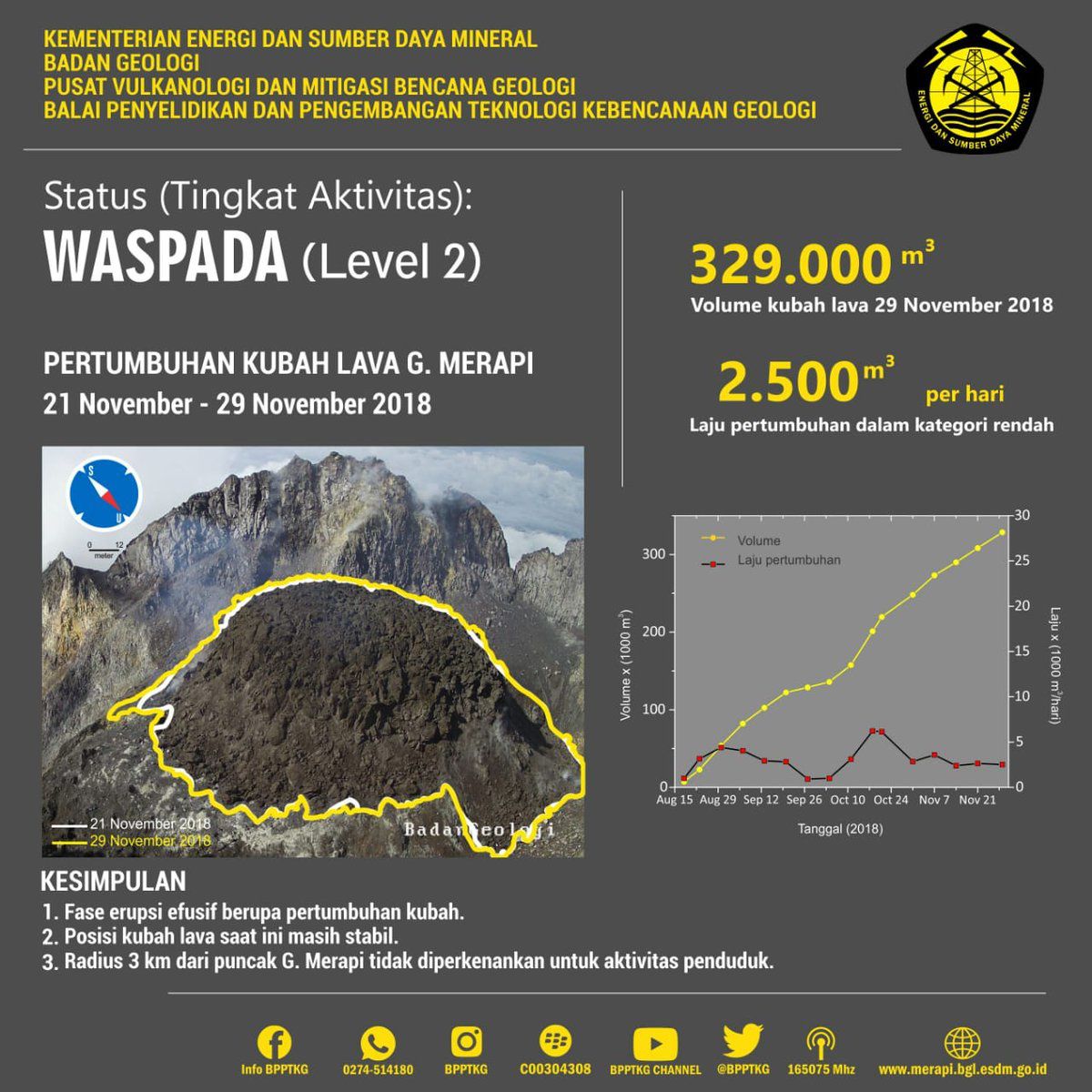 The month of November 2018 will have been calm at Piton de la Fournaise, marked by a low seismicity under the summit craters and a stop of the inflation of the building. This testifies to the stopping (or at least slowing down) of the magmatic transfers from the deep zones to the more superficial zones. Moreover, the decrease in CO2 fluxes in the far-field soil since May 2018 suggests that the transfers of new magma towards the deep zones (mantle) seem to have ceased as well. Nevertheless, the trend reversal (ie an increase in CO2 fluxes in the far-field soil) observed since October 26, will be to follow in the coming weeks to determine whether a resumption of transfers of new magma to deep zones begins.
Find all the information related to the activity of Piton de la Fournaise on the website (http://www.ipgp.fr/fr/ovpf/actualites-ovpf), the Twitter account (https: // twitter. com / obsfournaise? lang = fr), and the Facebook account (https://www.facebook.com/ObsVolcanoPitonFournaise/) of the OVPF-IPGP.
The information in this document may not be used without explicit reference.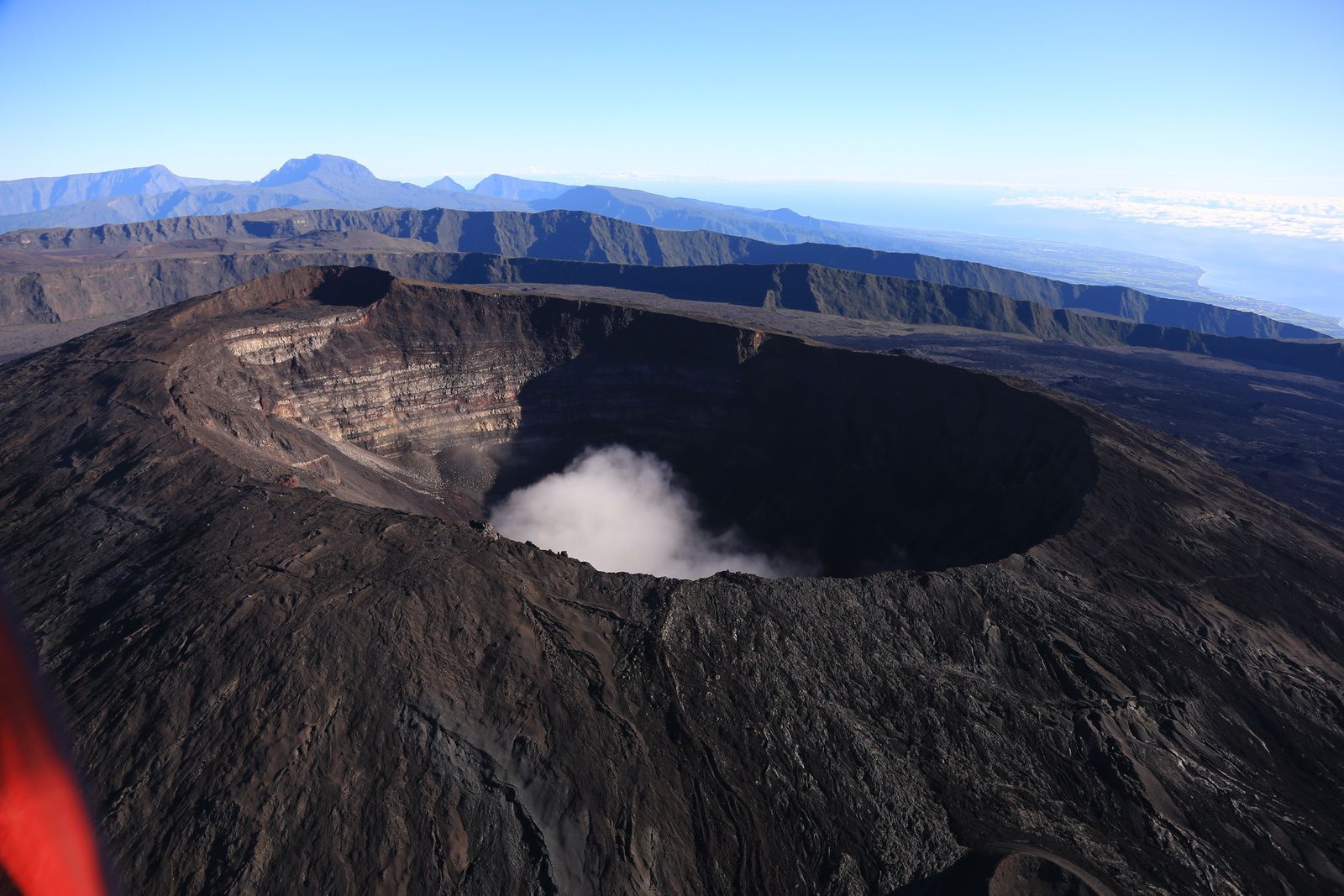 Piton de La Fournaise - the crater Dolomieu, with in the background, the ramparts of Enclos Fouqué and the Piton des Neiges - photo archive © Bernard Duyck
A Magnitude 7.0 earthquake occurred on November 30 at 17:29 UTC 13 km north of Anchorage, Alaska. The hypocenter is located at a depth of 40.9 km according to the USGS.
This is a place where the Pacific tectonic plate moves northwest at about 60mm / yr and enters subduction below the North American plate.
The earthquake was strong enough to cause ruptures of slopes in a restricted area because of the low relief ... the material damage is however important.
Waiting for replicas that are not going to happen, a more complete article will follow.
NB: activity of volcanoes in current regional eruption continues without changes
Sources:
- USGS earthquake hazards program and EMSC
- AGU - Landslide blog - D.Petley