Publié le par Bernard Duyck
VAAC Tokyo issued an ash dispersion report for Sheveluch, in relation to a possible eruption, in view of the satellite imagery and various reports, on December 12 at 1:17 am
As the KVERT reports only moderate outgassing, it is possible that remobilized ash is involved. Aviation color code is orange
Sources: VAAC Tokyo and KVERT
In Kilauea, the HVO does not signal big changes. Ashes are remobilized in the summit area by the winds.
Seismicity is low at the summit, and in the eastern rift zone. A small inflation marks the bottom of the rift zone from Pu'u O'o.
A summary of the 2018 eruption has been published in Science, which concludes that this eruption was the largest of the last 200 years, with in four months, with 0.83 km³ of lava emitted over a surface of 37.5 km² , and adds more than one square kilometer of new land.
The data provided by the control instruments provided a good insight into how the magma moved, the pressure drop at the top and the collapse of Pu'u O'o and Halema ' uma'u.
Volcanologist Mike Poland said that although Kilauea would remain silent for the next 20 years, there would be no problem for scientists. In addition to studying all the data collected during the eruption, HVO researchers now have a rare opportunity to watch the magma system of the volcano rebuild after massive bleeding.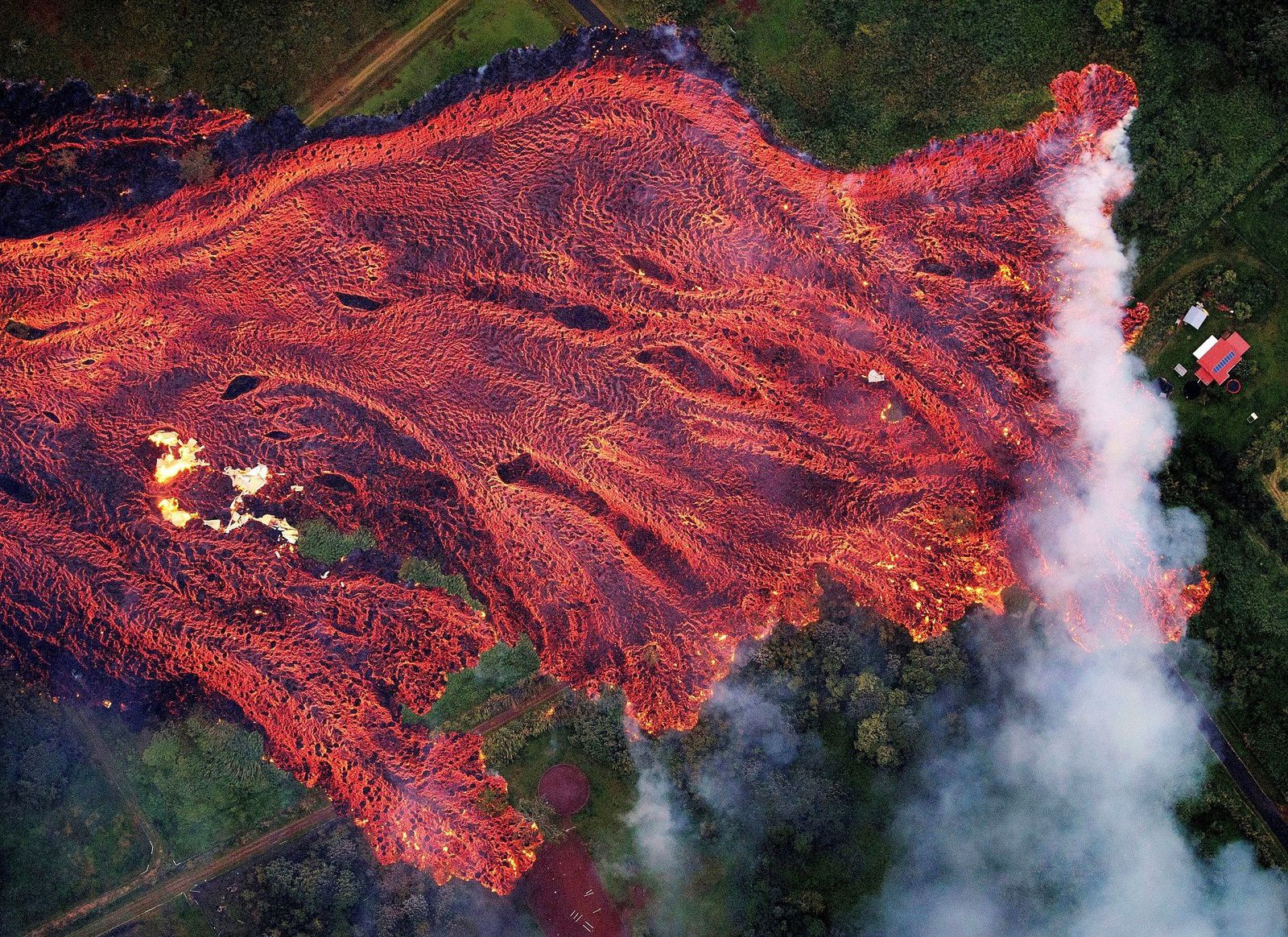 Kilauea East Rift Zone - lava flows May 19, 2018 - Photo Bruce Omori - Paradise Helicopters / EPA-EFE / Shutterstock - in Time Top 100 photos of the year 2018
Time has featured in his "Top 100 Images of the Year" a photo of lava flows taken by Bruce Omori. Congratulations to Bruce for the many excellent photos provided during this eruption.
Sources: HVO-USGS, Science, Time magazine
As reported yesterday by the Phivolcs, the number of volcanic earthquakes in Kanlaon has increased in recent days ... in the day of December 11, the number of volcanic earthquakes has tripled compared to the previous 24 hours, with 58 episodes accounted for.
The other parameters remain more or less the same, as well as the alert level maintained at 2.
To be continued ...
Source: Phivolcs
Catania and Etna have come together to offer splendid Christmas lights to Sicily.
Source: Roberto Viglianisi