Publié le par Bernard Duyck
Short news on this Christmas day ...
The new eruptive phase, started yesterday December 24 (see article), is after Boris Behncke the first flank eruption of Mount Etna for more than ten years on this site.
A new crack opened in the morning at about 3,000 meters above sea level at the base of the new south-east crater on the western flank of Valle del Bove, feeding a lava flow.
The entire summit area is deformed, and strombolian activity also concerns the northeast crater and the Bocca Nuova.
Etna - flank eruption started on 24.12.2018 - Lava flow in the Valle del Bove / Volcanodiscovery
The situation poses no danger for the inhabitants; only ashes and lapilli issued to a southeastern sector forced the partial closure of the Catania airport at 13:00 UTC, diverting incoming flights to other locations.
Falls of ashes and lapilli are reported on Zafferana, Santa Venerina and the south-east sector.
Etna - ash emissions cause diversion of flights to Catania - ash forecast for this 25.12.2018 / 00 to 18h by AshMALTA - one click to enlarge
At the seismicity level, it is necessary to point a quake of magnitude 4.3 at 17:50, at a depth of 2 km. with its epicenter west of Zafferana Etna, marked by some damage. It was felt until Catania (INGV Terremoti).
Earthquake M4,3 recorded while recording this video on Mount Etna ! New eruption with lava flow - by Turi Caggegi
Thermal anomalies are high with a maximum of 2.294 MW on 24.12 / 21.15 (Mirova)
Incandescent mark three craters and the flank of Etna on a Sentinel 2 image of 24,12,2018 bands 12,11,8A.
Sources : INGV Catania and the different webcams and photographers mentioned, Sentinel 2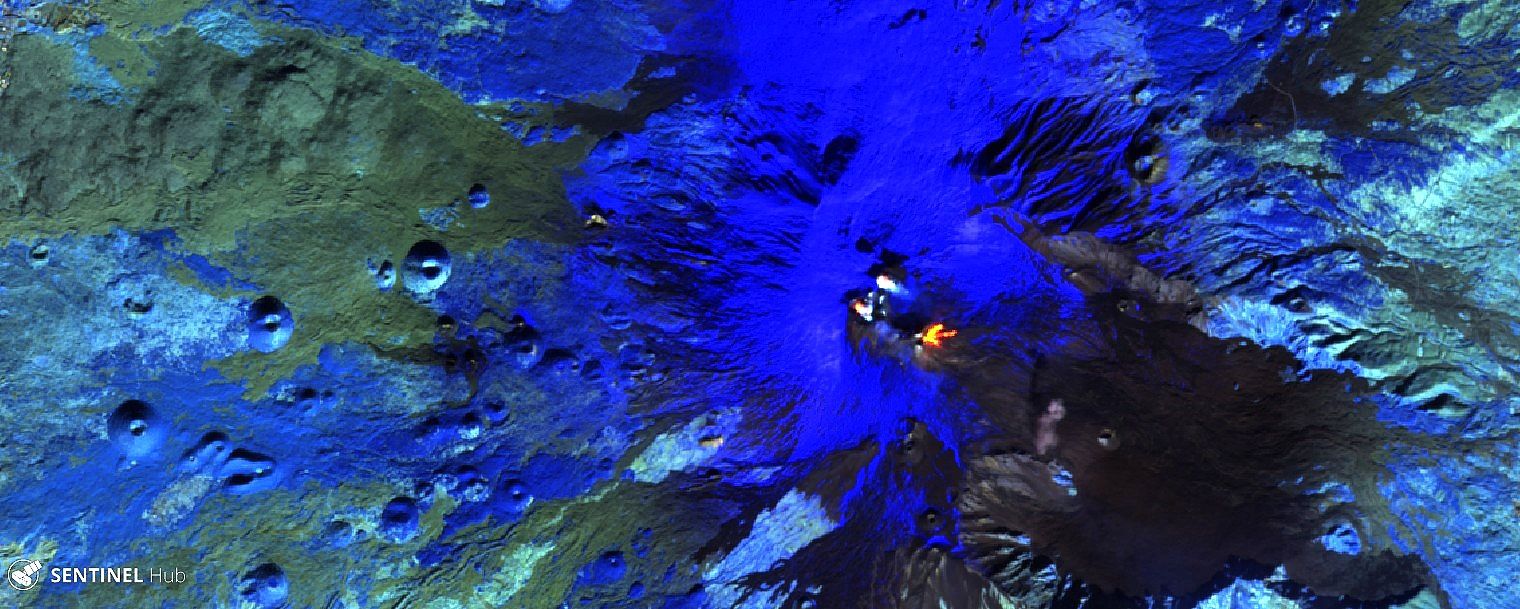 Etna - image Sentinel 2 bands 12,11,8A from 24.12.2018 - one click to enlarge; in this configuration, the snowy areas are in blue.
In Indonesia, after the tsunami, joint teams of the armed forces, the BPBD, the police, and many volunteers continue the search for survivors. The small islands between Krakatau and the coast of Sumatra are visited by boat.
The balance sheet is unfortunately heavier, with this December 24 at 17h WIB a provisional total of 420 dead, more than 1,500 wounded, and 128 missing.
Sources: Sutopo Purwo Negroho and international media.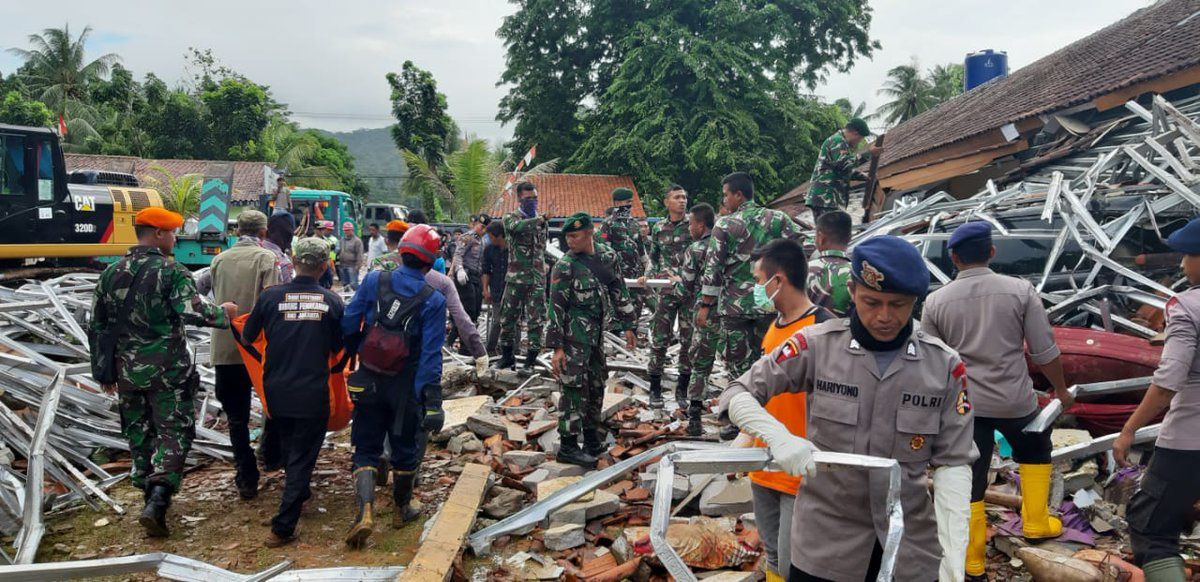 Java - Joint teams of the Armed Forces, BPBD, Police, and many volunteers continue the search for survivors. - photo BNPB
At Merapi / Java, a lava flow of 300 meters long was observed towards Kali Gendol on 25 December at 0h12 WIB.
The alert level remains unchanged at 2.
Source: BPPTKG