Publié le par Bernard Duyck
The OVDAS / Sernageomin reports an explosive emission of ashes and gas this December 14 at 9:57 local to the complex Planchón Peteroa located on the border Chilio-Argentina, associated with a seismic signal LP and tremor, which remained after the emission .The gray plume rose to 800 meters before dispersing to the east.
The alert level remains in Amarillo.
Photos taken by the Gendarmeria Nacional Argentina, near the Paso Internacional Vergara Chile / Argentina.

Sources: Sernageomin & El Ciudadano Diario de Mendoza.
On Java, the dome of Merapi reached a volume of 359,000m³ on December 12, with a growth rate of 2,200 m³ / day.
The activity level remains at 2 / waspada.
Sources: PVMBG & Magma Indonesia
In Ecuador, the seismic swarm marking the Chiles-Cerro Negro volcanic complex, which began on 3 December at 01:00 local time / 6:00 UT, and characterized by VT earthquakes linked to rock fracturing, lasted 4 days; Approximately 5,500 earthquakes were recorded over this period, before the return of the seismic activity to its previous level.
The earthquakes were located on the southern flank of the Chiles volcano, at a depth between 4 and 12 km from the summit level. The majority of earthquakes are of magnitude less than Mlv 2, with an episode culminating at Mlv 3,3.
Source: IGEPN - Special information 14.12.2018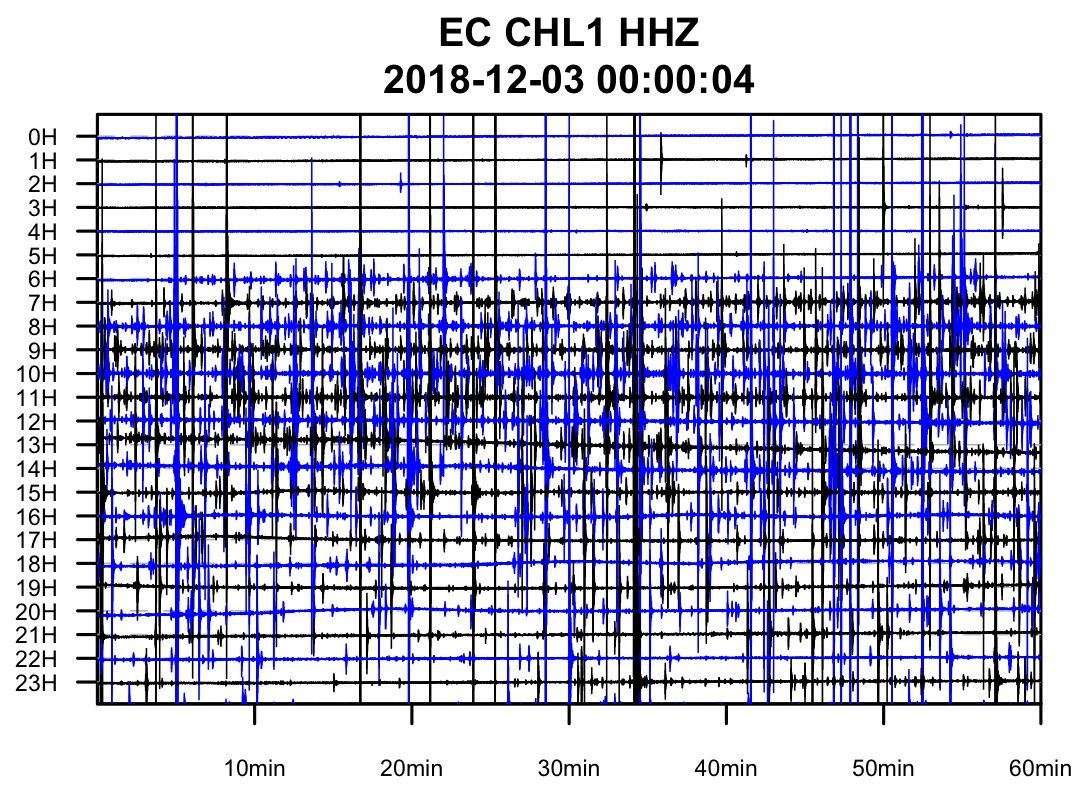 Chiles-Cerro Negro - seismogram of station CHL-1 (Chiles 1) of December 3, 2018, with increase in seismicity from 6:00 UTC - Doc. IGEPN
As part of monitoring the seismic crisis affecting Mayotte since last May, an OVPF-IPGP mission is on-site to measure the flow and composition of ground-based gases and to sample emissions; sampling of lava and pumice from Petite Terre eruptions will also be carried out.
Mayotte is a geologically a young island: it brings together two volcanic buildings that began to form 15 Ma ago, to emerge only 9 million years ago.
The construction of the island was completed 1.5 Ma ago with the contributions of the M'tsapéré volcano. More recent volcanism has marked the Cavani, Kawéni and Petite terre depressions with eruptions up to 6,000 BP. Since then, the island has been subject to erosion.
Source: OVPF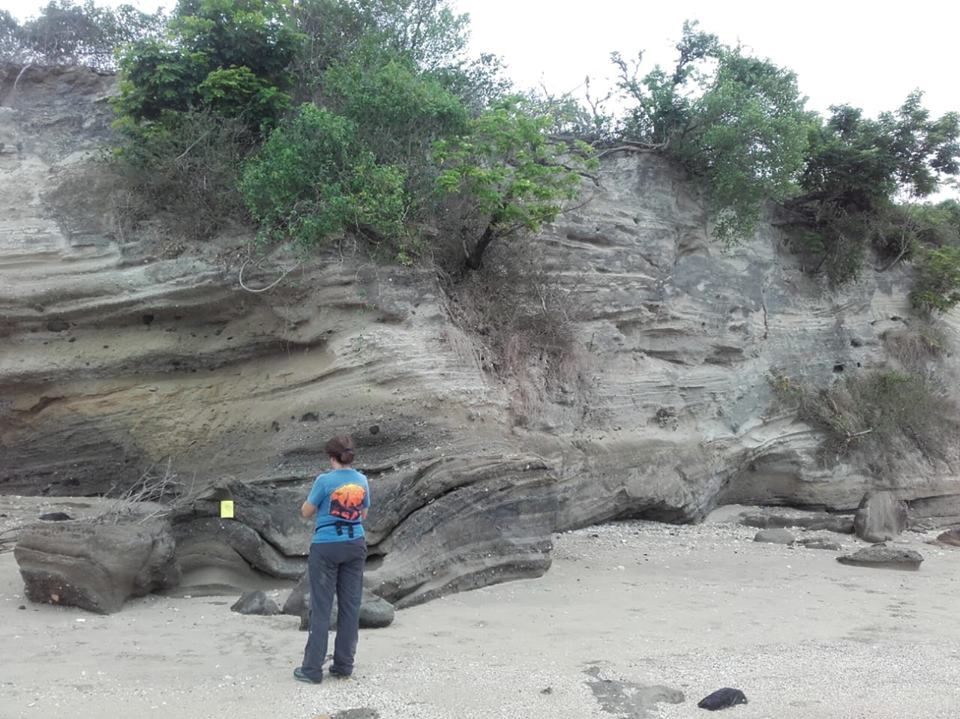 Mayotte - sampling of lava and pumice from the recent Erupti ons of Petite Terre. - Doc. OVPF 14.12.2018