Publié le par Bernard Duyck
End of the year, it's time for balance sheets.
The first to come out is that of the IGEPN, established by Benjamin Bernard, which summarizes the 2018 volcanic activity in Ecuador and the Galapagos, with respectively two volcanoes erupting in each part of the territory.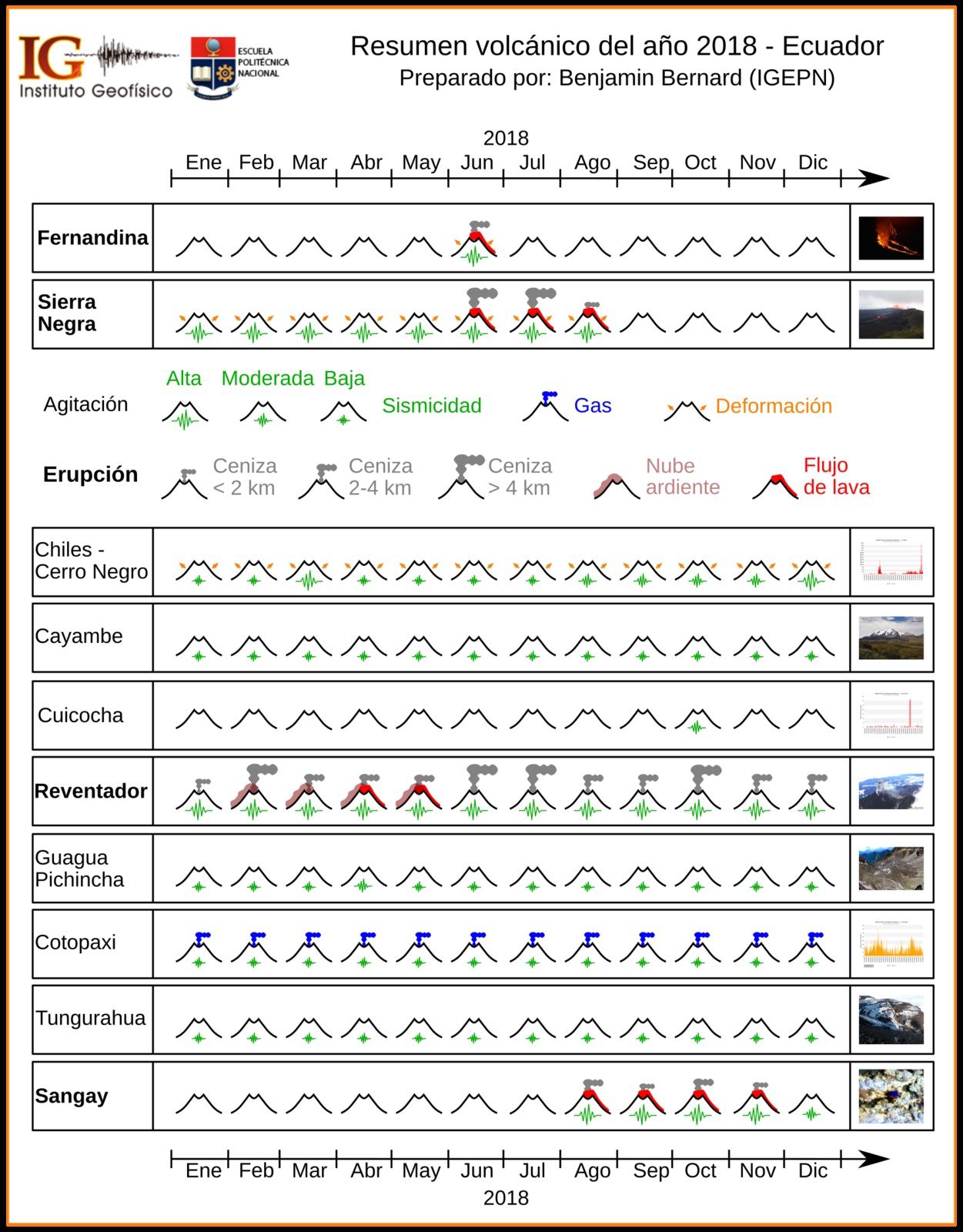 Review of the 2018 volcanic activity in Ecuador and Galapagos. - Doc. Ceniza Ecuador blog - Resumen volcanic del 2018 / Benjamin Bernard
In the Galapagos, two volcanoes are to point: Fernandina and Sierra Negra.
After only one hour of seismic activity, a crack opened on the northern flank of Fernandina causing a short-lived eruption, from 16 to 15 June 2018; The lava emitted has reached the sea.
The seismic unrest lasted more than a year before the Sierra Negra erupted on June 26, 2018, on Isabella Island.
It started on a fissure near the Chico volcano, then spread to the NNW flank; multiple fissures fed several lava flows.
The eruption lasted 57 days, making it the most important eruption for the Galapagos since 1979.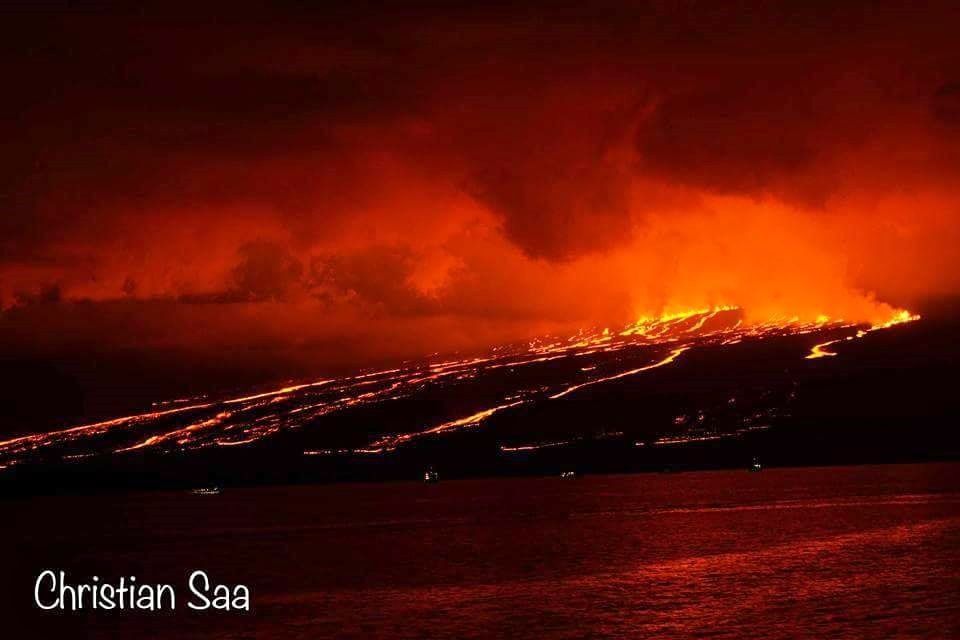 Sierra Negra - fissures and active flows 26.06.2018 - photo Christian Saa - aboard National Geographic Endeavor.
On the continental Ecuadorian territory, both eruptions concern the Reventador and the Sangay.
The Reventador volcano remains the most active volcano in Ecuador, with continued eruptive activity in 2018.
Compared to the previous year, the number of explosions decreased slightly, especially between May and July. This decrease is probably related to the event that occurred in April of this year, a partial collapse of the northwestern part of the summit, probably due to intense explosive activity. This event was followed by the emission of a lava flow that continued until May. There were also pyroclastic flows following the collapse.
Even during a period of relatively low activity, the Reventador is still able to generate problems such as reported ash falls in several areas of the provinces of Imbabura, Napo and Pichincha, associated with relatively high eruptive columns (over 3 km above the crater), including high winds (> 10 m / s) and further west.
The Sangay (Santiago Moreno) erupted in 2018 between August 8th and December 7th. This eruption was characterized by explosions at the main crater with ash plumes less than 3 km above the crater level, and viscous lava flows from the Ñuñurco dome on the SEE side. Associated with lava flows that have increased about 2 km, small collapses of the flow front have formed small, hot avalanches.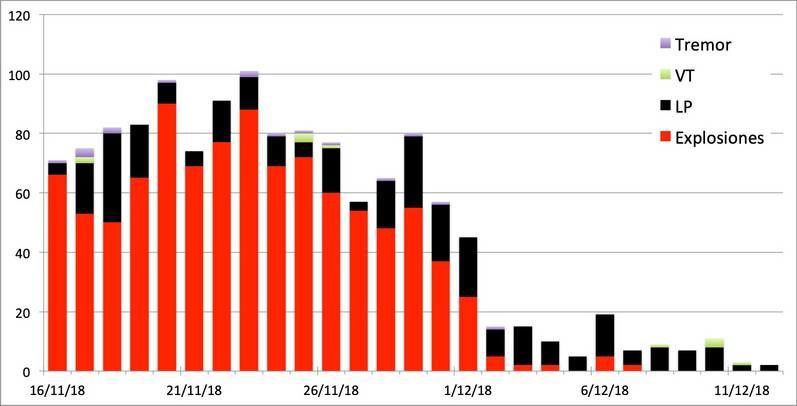 Sangay - on the left, typical ash emission on 18.09.2018 / IGEPN - on the right, ESA image with extension of the lava flows on 24.10.2018 - Doc.via Volcanodiscovery
Six other volcanoes remain under surveillance of the observatory: Chiles-Cerro Negro, Cayambe, Cuicocha, Guagua Pichincha, Cotopaxi and Tungurahua.
Sources:
- Ceniza Ecuador blog - Resumen volcanic del 2018
- IGEPN