Publié le par Bernard Duyck
Several eruptions are reported at Agung, on the island of Bali on 21 and 22 January 2019.
On January 21st, the first eruption of 16:45 WITA was recorded on the seismogram with a max. 22 mm and a duration of 1 min. 52 sec. The second eruption, at 17h WITA was with an amplitude of 23 mm and a duration of 1 min. 17 sec.
In both cases, the ash plume could not be observed due to fog.
On January 22, at 3:42 local time, the eruption was accompanied by a plume of ash 2,000 meters above the crater.
The activity level remains at 3 / siaga.
Sources: PVMBG, Magma Indonesia and BNPB
In Vanuatu, returns on Ambae despite ongoing activity, and relocations on Ambrym.
On Ambae, the Lombenben volcano is still in a state of major instability, characterized on January 21st by a plume of vapor and gas and its seismicity.
The alert level remains at 2 / with a 2 km danger zone around the active vent and drainages, where lahars can occur in case of rain.
The customary leaders of Ambae welcomed the Government's decision to allow returns to the island, re-establish telecommunications facilities, reopen hospitals and health centers, and provide food and water during the period of crop resettlement.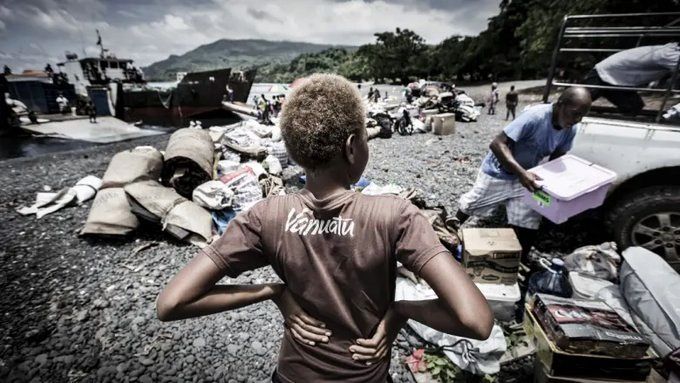 Ambae - A young boy watches his family unload their possessions before returning to the island - photo Paul Jones / Vanuatu Herald / 21.01.2019
In Ambrym, more than 600 people were relocated to safe areas following seismic activity generated by eruptions, and damage to infrastructure and housing.
Sources: Vanuatu Geohazrds observatory, Radio NZ and local press.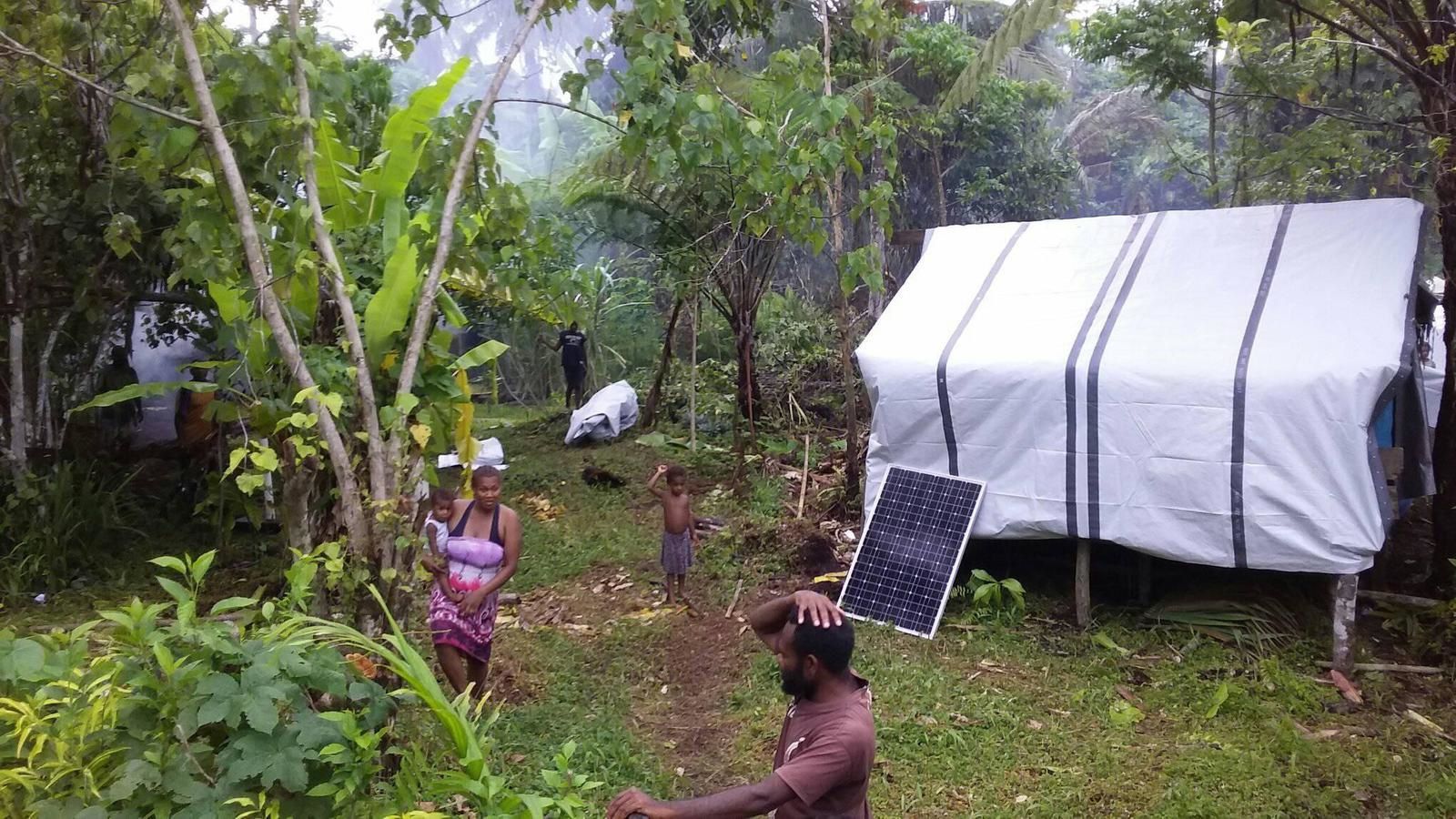 Ambrym - evacuation of the community of Asse to the village of Endu NE of Ambrym. - photo Vanuatu red cross / 22.01.2019
The Italian Experimental Geophysical Laboratory / LGS reports strong Strombolian activity at the northeastern vent of Stromboli, and strong explosions at the other six vents on the platform.
The new cinder cone that has recently been built around the northeastern vent shows spattering and a strong nocturnal incandescence, and explosions with projections at about 150 meters, sometimes up to 250-300 meters, every 10- 20 minutes.
Video Stromboli 20.01.2019 / via Volcanodiscovery
STROMBOLI DAILY REPORT LGS
(Date: 2019 January 21 - Time: 12:49 UTC)

The number of VLP seismic events (standard values 5-12) is high, 19.8 events/hour (19.8 yesterday). The amplitude of VLP events is medium.
The amplitude of seismic tremor is medium.
The infrasonic activity is high. The acoustic pressure of explosions is high, 2.91 bar (standard values <1 bar). The amplitude of puffing is high, ~100 mbar.
Tiltmeters analysis doesn't show any significant deformation.
Thermal activity of explosive events is high. The number of thermal transients in the NE sector of the crater(standard = 100) is high, 164. The amplitude of thermal transients is low, <10 ºF. Exit velocity of pyroclasts, estimated through thermal camera analysis, is high, 44 m/s.
Rockfall activity is low. The number of rockfalls is 0 per day.
SO2 flux in the NE sector of the crater terrace is 35 t/d
Source: Experimental Geophysics Laboratory, and Tom Pfeiffer / Volcanodiscovery