Publié le par Bernard Duyck
A small eruption marked the Agung, on the island of Bali, this January 19, 2019 at 2:45 local; the amplitude on the seismogram is 23 mm and the duration of 128 sec. A plume 700 meters high above the crater could be observed, as well as the projection of incandescent materials on the upper east flank, with a range of up to 1,000 meters from the edge of the crater.
The activity level remains at 3 / Siaga.
Source: PVMBG, Magma Indonesia, Tribun Bali
A gray plume overhangs Karangetang volcano, north of Sulawesi, on the morning of January 19, followed by a white plume of steam and gas up to 150 meters.
The activity level remains at 3 / Siaga, with a 2.5 km zone around the two craters, extended to 3 km direcyion NW.
The seismicity of January 18 is characterized by 39 earthquakes of eruption, 37 earthquakes of breath, an episode of harmonic tremor and a continuous tremor of dominant amplitude of 0,5 mm (0,25-1 mm).
Sources: PVMBG, Magma Indonesia, Sentinel 2.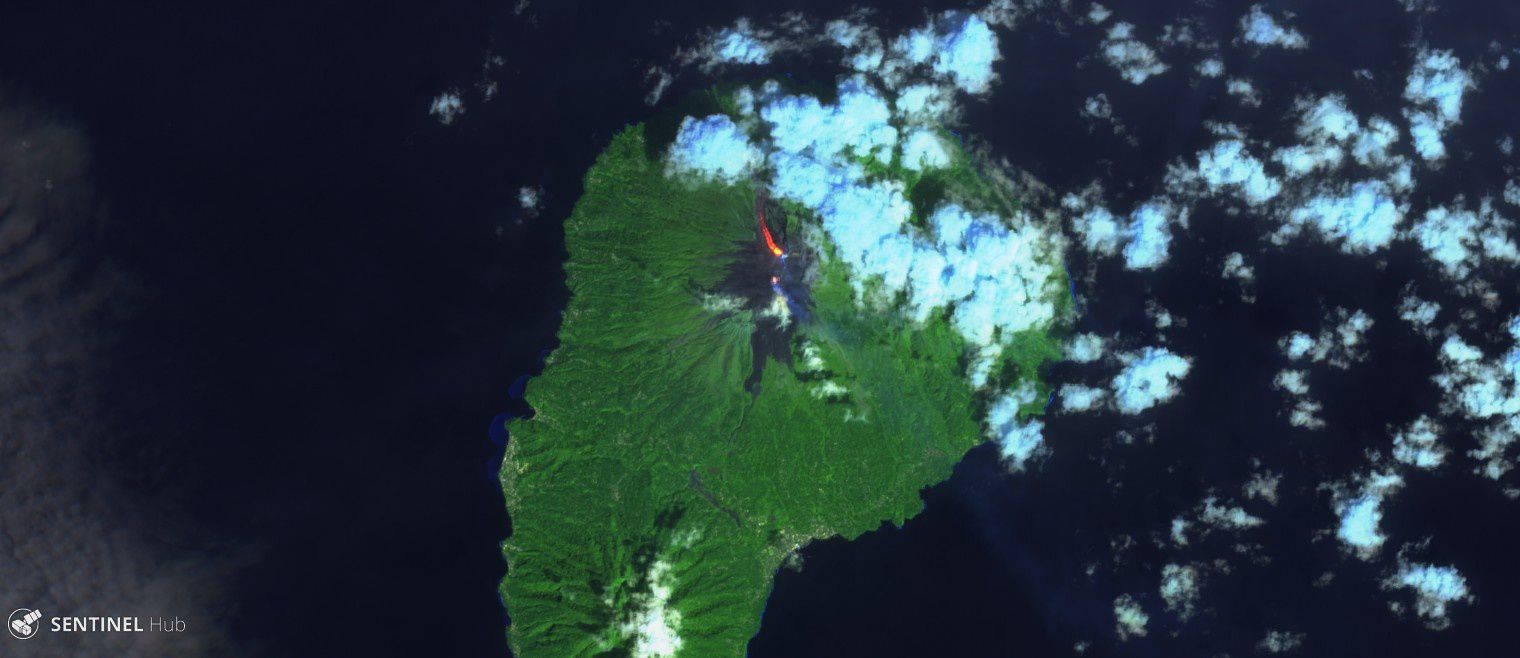 Karangetang - flow from the north crater, and incandescence to the south crater, with gas emissions to the two summit craters towards the southeast - Sentinel 2 bands image 12,11,4 of 19.01.2019 - one click to enlarge
At Merapi, on Java, the observations of incandescent block falls from the dome follow one another, the PVMBG reports 28 episodes on January 18, and 11 on January 19 at 12 noon local time.
The course of these flows could not be determined due to heavy rains on the summit.
Source: PVMBG
In Kamchatka, the growth of the Sheveluch dome continues; extrusion is accompanied by fumarolic activity, incandescent block flows, and small pyroclastic flows.
Sources: Volkstat and Sentinel 2 / via P.Markuse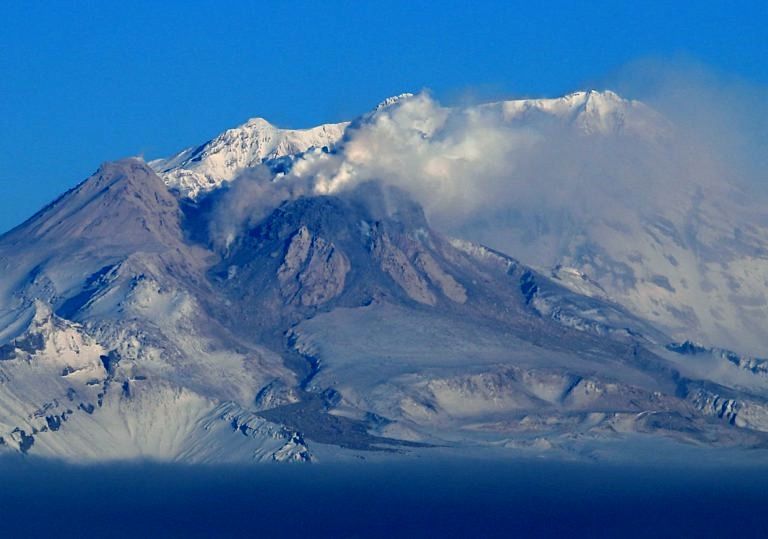 Sheveluch - On the night of January 17 to 18, 2019, a small pyroclastic current towards the Baydarnaya River - photo Y.Demyanchuk / Volkstat
A tectonic earthquake of Magnitude 4.2 (after revision) was recorded on January 18, 2019 at 6:36 am local time in the Canary Islands archipelago, between Tenerife and Gran Canaria in the Enmedio volcano area.
A controversy, or lack of precision / coordination, is emerging as to the depth of the earthquake; InVolcan provides information about 5 km, IGN.es 14 km and EMSC 37 km.
Has the submarine volcano of Enmedio been affected ?
To be continued ...
Conflicting sources: InVolcan, IGN ES, EMSC