Publié le par Bernard Duyck
In El Salvador, Chaparrastique presents seismic data as of January 11, showing a return to the equilibrium of the internal system.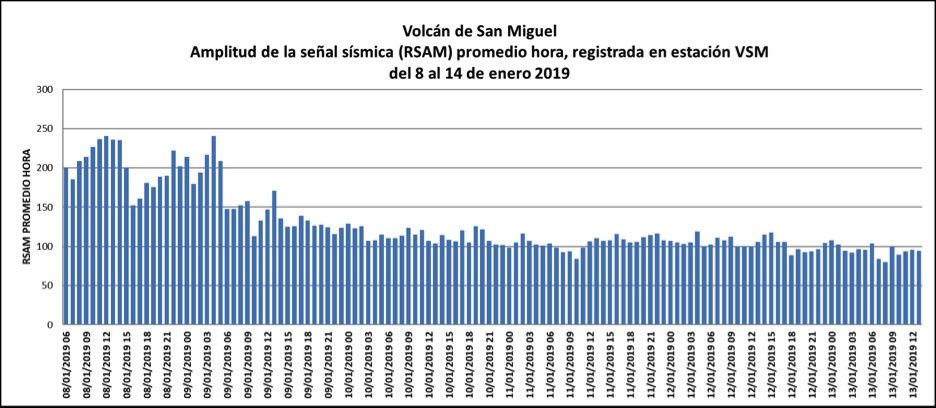 Occasional gas pulses exceed the crater by up to 150 meters. The plume, composed mainly of water vapor, dissipates towards the west of the volcano.
However, on January 13 at 18h, a smell of sulfur was perceived in the hamlet of Las Cruces 5.5 km NW of the crater.
Source: MARN 14.01.2019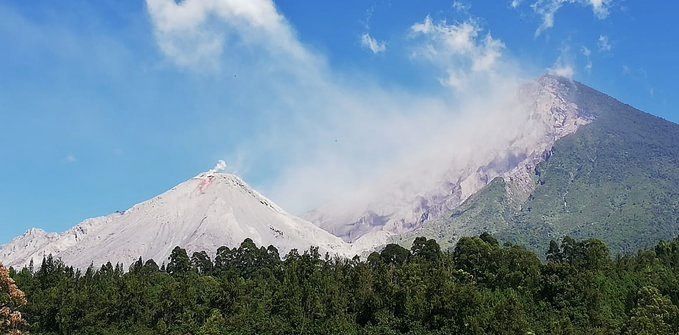 Santiaguito - avalanches on the east flank of the Caliente dome - photo Valdemar Martínez COLRED finca Patzulin.
On January 14, Santiaguito / Guatemala presents a white degassing, dissipating southwestward, and weak to moderate avalanches on the eastern flank of the Caliente dome reaching its base and raising ash particles in a westerly direction.
Sources: Insivumeh and COLRED
The continuous growth of the Sheveluch dome is accompanied by a strong fumarolic activity and avalanches of incandescent blocks. A plume of gas, steam and ashes is observed at a height of 4,500-5,000 meters asl, then drifting 110 km to the southeast of the volcano, on 14 January.
A similar activity continues on January 15, with a plume at 4,000-4,500 meters asl, to the southeast for 72 km.
Sources: KVERT & VAAC Tokyo
In Mexico, Popocatepetl has, in the last 24 hours, presented 303 exhalations of water vapor and gas, accompanied by a little ashes. The eruptive plumes are observed at a height of about 1,500 meters above the crater, dispersing towards Puebla.
Sources: Cenapred and WebcamsdeMexico
The volcanological observatory of the Soufriere of Guadeloupe reveals this January 15 a new prohibited perimeter, given the evolution observed since the beginning of 2018 revealing a cyclic process of injection of deep magmatic gas at the base of the hydrothermal system, at 2- 3 km under the summit.
This perimeter will ensure a distance of at least 50 meters radius around the main gas emission centers.
Sources: OVSG, via RCI