Publié le par Bernard Duyck
An overflight of the crater of Popocatépetl was carried out on January 27th by the Cenapred teams, with the support of the Federal Police helicopter.
The inner crater has a diameter of 300 meters and a depth of 150 meters, with no visible dome. A slight emission of gas is observed during the overflight.
During the last 24 hours, 61 exhalations, with emissions of steam, gas and a little ash were observed; the associated plumes are between 200 and 500 m. tall, scattered to the east. In addition, 29 minutes of harmonic tremor of low amplitude were recorded.
Source: Cenapred
At Merapi, Java, seismicity is characterized by 17 block avalanches, a blast earthquake, a low frequency, a hybrid and three distant tectonic earthquakes.
The distance traveled by the incandescent flows varies between 300 and 350 meters.
Source: BPPTKG
At Etna, the ash emissions of the Bocca Nuova were less intense, and allowed the reopening of Catania airport on the morning of January 27 ... before resuming during the day.
Sources: Marco Restivo / EtnaWalk
Activity has not resumed in Kilauea for a few months, where the lava is no longer visible on crack 8 since September 4 (GVP).
Isolated areas continue to degas, but the vegetation returns to life in the rift zone affected by the last eruptive phase.
An overflight was made by Bruce Omori and Paradise helicopters on January 25, and allows, through his photos, to realize the changes made to the landscapes.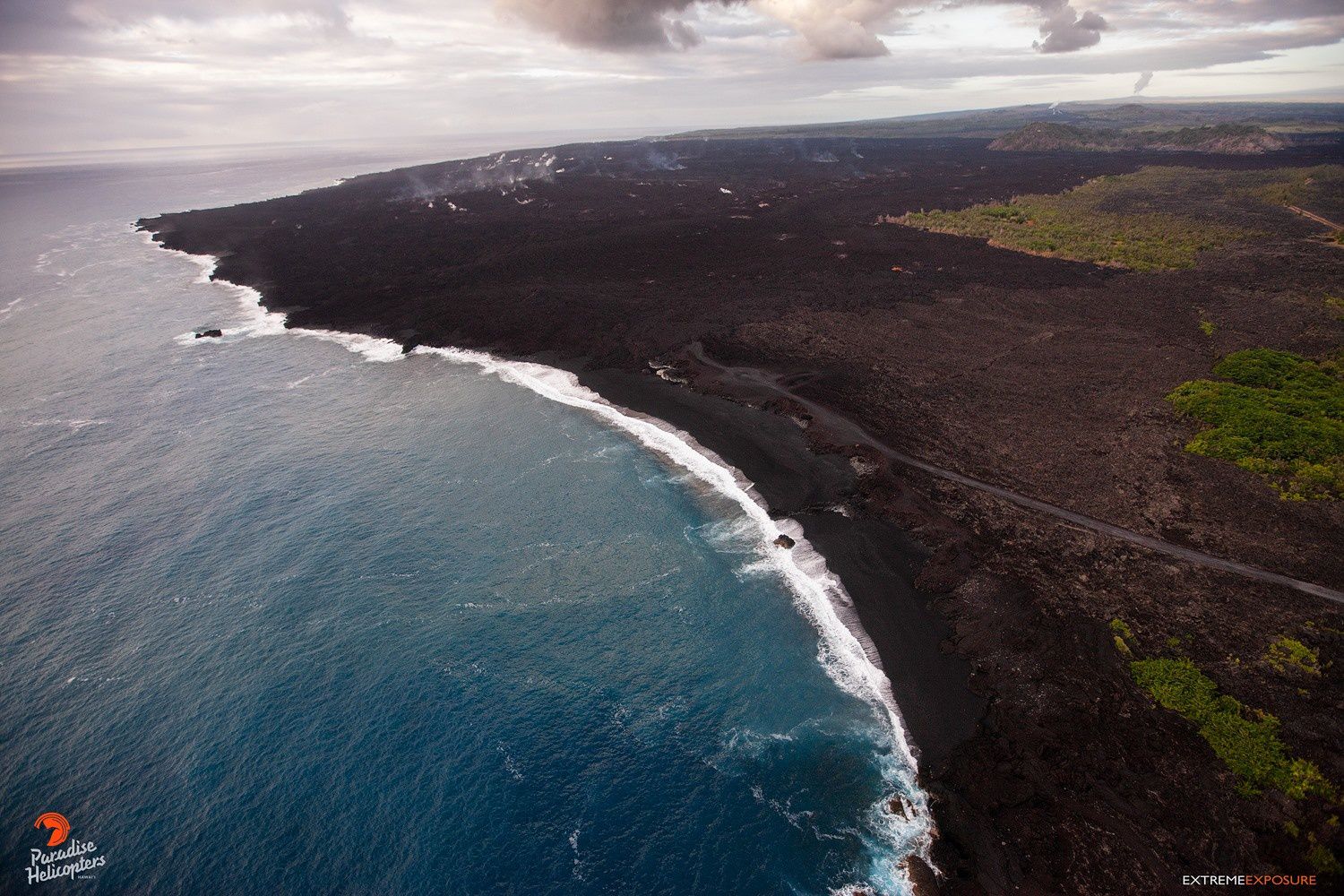 Kilauea East Rift Zone - black sand beaches at Kapoho; the Kapoho crater is visible at the top right - photo Bruce Omori 25.01.2019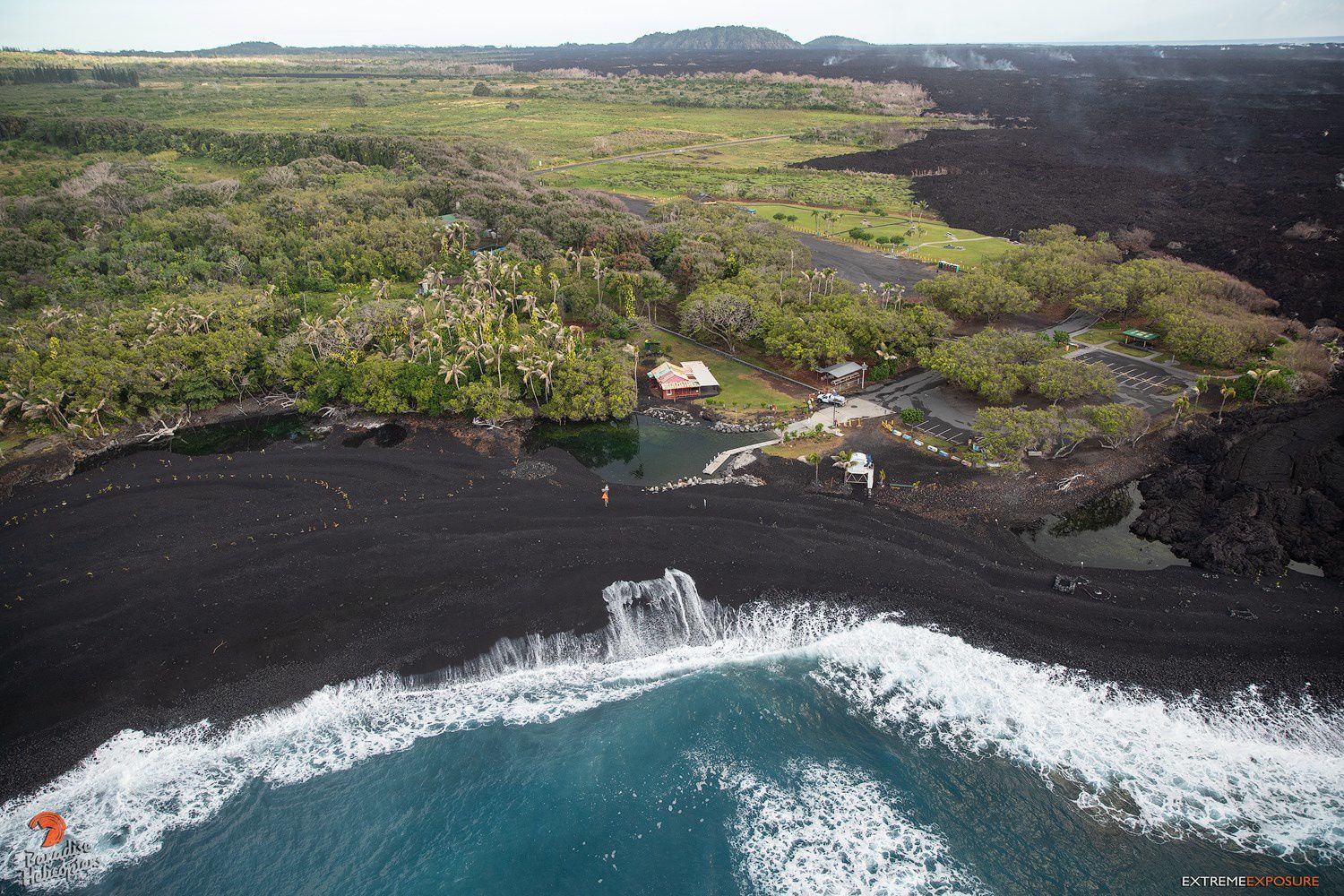 Kilauea East Rift Zone - Pohoiky bay and its new volcanic sand beach pierced by some water bodies trapped - photo Bruce Omori 25.01.2019
Black sand beaches adorn Kapoho's sea inlet, while small water reservoirs dot the shoreline at Pohoiki Bay.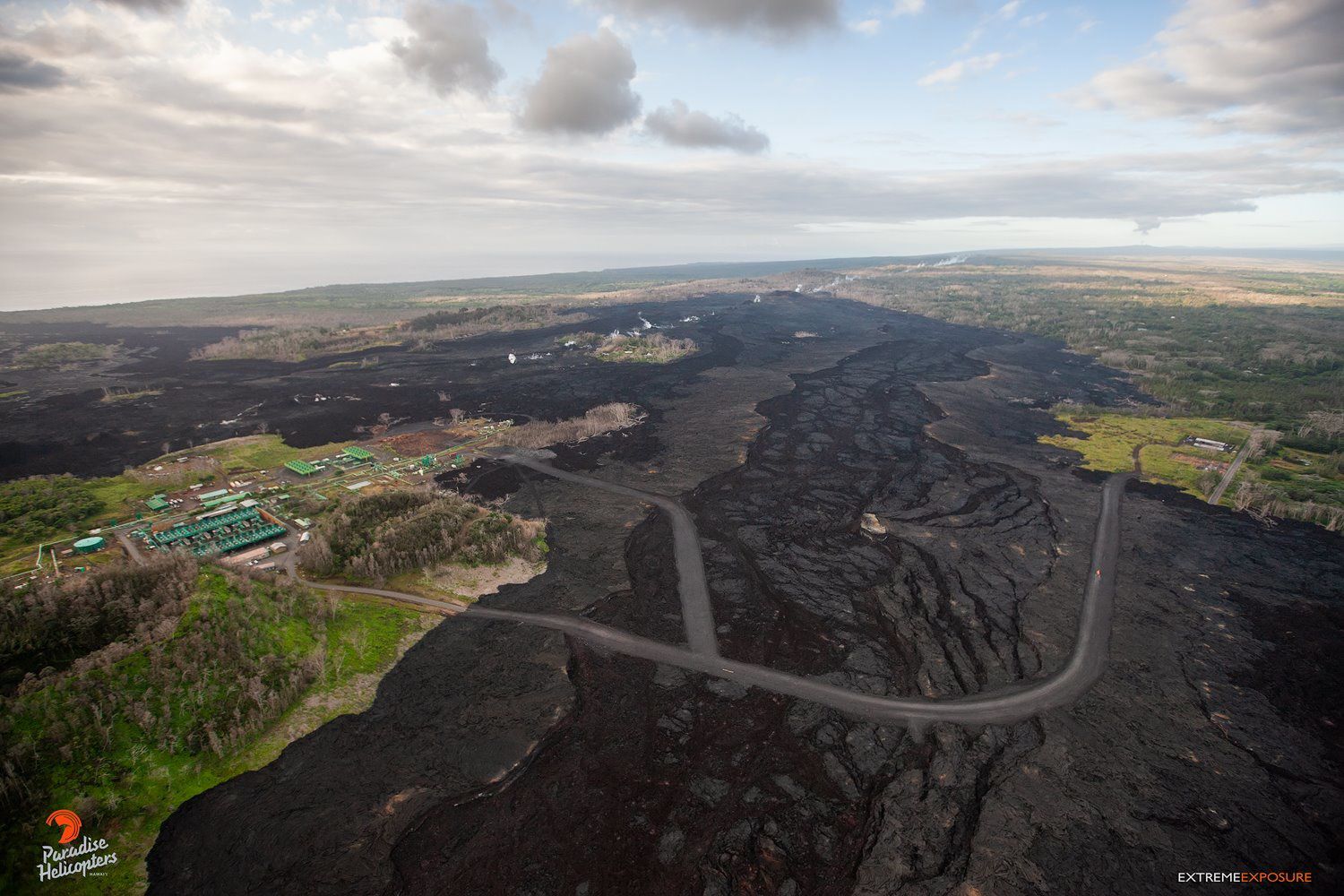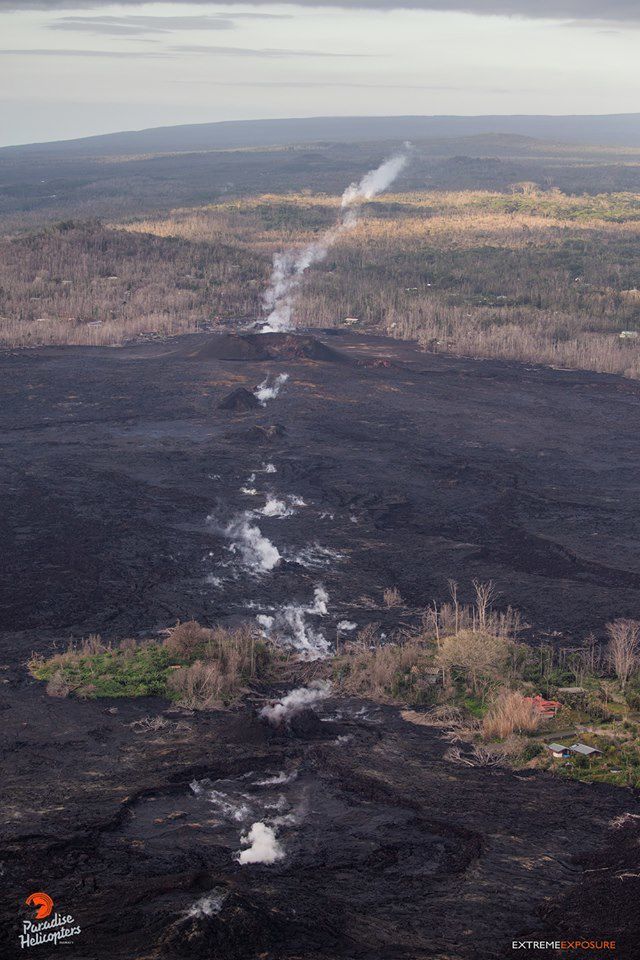 Kilauea East Rift Zone - restoration of access to the Puna geothermal venture and degassing on the line of cracks / crevices - photo Bruce Omori 25.01.2019
Access to the geothermal venture of ​​Puna, cut by lava flows, has been restored. The cracks still emit gas and vapor plumes, aligned in the Leilani Estates area.
Drastic changes mark the craters Halema'uma'u and Pu'u O'o, following their emptying, and their collapses.
The crater of Pu'u O'o, 320 meters deep under the rim, emits plumes of gas.
That of Halema'uma'u has completely changed and expanded; 450 meters deep, its diameter is now almost 1,600 meters. It also has small areas of degassing.
Source: Bruce Omori / Extreme Exposure Fine Art Gallery / Paradise Helicopters & Dane DuPont / Hawaii tracker