Publié le par Bernard Duyck
The Rincon de la Vieja was again erupted on January 20 at 1:26 local time, lasting 5 minutes. The height of the plume could not be known given poor visibility conditions.
On Gavilán's webcam in Upala, incandescence and block projection were observed; a lahar is reported in Río Penjamo, Río Azúl y la Azufrada.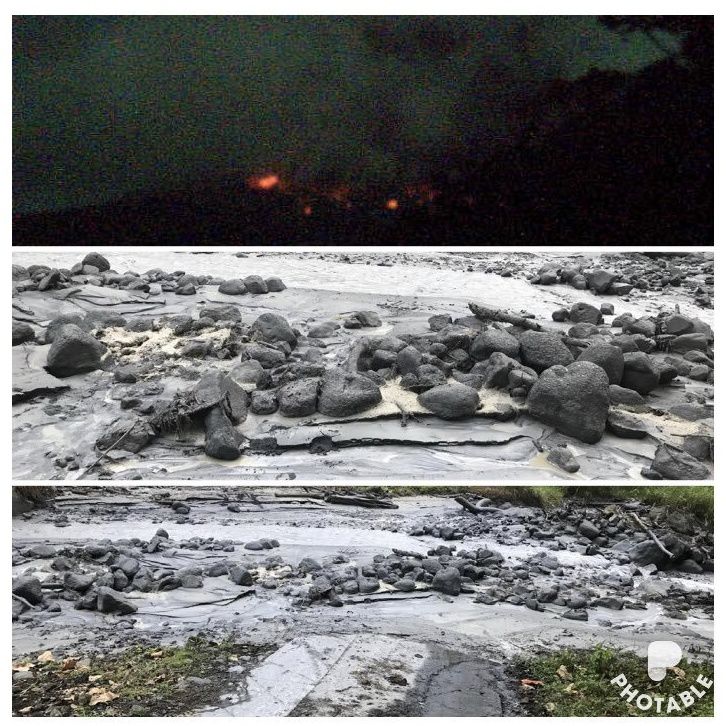 Rincon of La Vieja - explosion and lahar from 20.01.2019 - Ovsicori webcam & Oscar Alvarado "Mapache"
During the current eruptive period (2011-present), the number of eruptions has increased.
During the year 2018, the quantity of seismic signals associated with eruptions decreased in quantity and in seismic energy.
However, in January 2019, eruptive activity increased.
The main events occurred on January 17, 2019 at 1:29 pm 1:29 and the morning of January 20th at 1:26 pm 1:26, both of which resulted in the expulsion of solids and liquids from the bottom. They were transported from the active crater by rivers and rain, in particular by the rivers Pénjamo, Azul, Quebrada Azufrada, Gavilán and Pizote to the lower parts of the northern sector of Rincon.
The other eruptions occurred on January 1 at 5:56, January 11 at 2:25 and 9:11, and January 14 at 1:17.
Sources: Ovsicori, RSN-CNE and RSN-OSIVAM
Webcam located in Kozyrervsk, about 50 km (31 miles) west of Bezymianny - Credit: Kamchatka Branch of the Geophysical Survey RAS / 2017-12-20 03:55 UTC
A strong explosion occurred on January 20th at 16:10 UTC at Bezymianny / Kamchatka; the explosion was accompanied by a plume at more than 10,000 meters asl; the cloud of ash then drifted northwest for 590 km.
A large plume of gas and vapor, little ash-laden continued to be emitted at about 3,500-4,500 meters
The aviation code changed to red at 22:43 UTC, before being lowered to orange on 21 January at 2:56 UTC; the danger of ash explosions persists.
Sources: KVERT & VAAC Tokyo
For those who could not see the show on France Ô / Passion Outremer episode 10 on the Piton de La Fournaise, here is the link: https://www.france.tv/france-o/