Publié le par Bernard Duyck
After the strong eruption on January 8 between 5 and 6 am local crater south of Manam / PNG, the Rabaul observatory reports that two villages in the southeast of the island were covered with slag diameters up to 2 cm. A flow has reached the coast to the northeast.
It is recommended to the population to stay away from the four main valleys, borrowed by possible pyroclastic flows or mud.
Sources: RVO, via Radio NZ; Mirova and Sentinel 2
In Costa Rica, the acidic lake of Poas has almost completely emptied, leaving yellowish traces of sulfur on the floor, and two degassing points. This episodic situation is generally linked to a more intense pollution by gases, and acid rain, the lake no longer acting as a buffer barrier.
On January 9 at 7:58, a phreatic event is reported by the Ovsicori, with a plume of a hundred meters above the crater level.
Source: Ovsicori
The activity of Sheveluch / Kamchatka has remained strong during the past week; the dome's growth gives rise to collapses that generate small pyroclastic flows towards the Bekesh and Baydarnava drainages.
The KVERT reports, this January 10, an extrusion of viscous lava blocks on the northern part of the dome, as well as a strong fumarolic activity, with a plume of 6,500-7,000 meters asl. drifting west over 50 km.
Sources: KVERT & VAAC Tokyo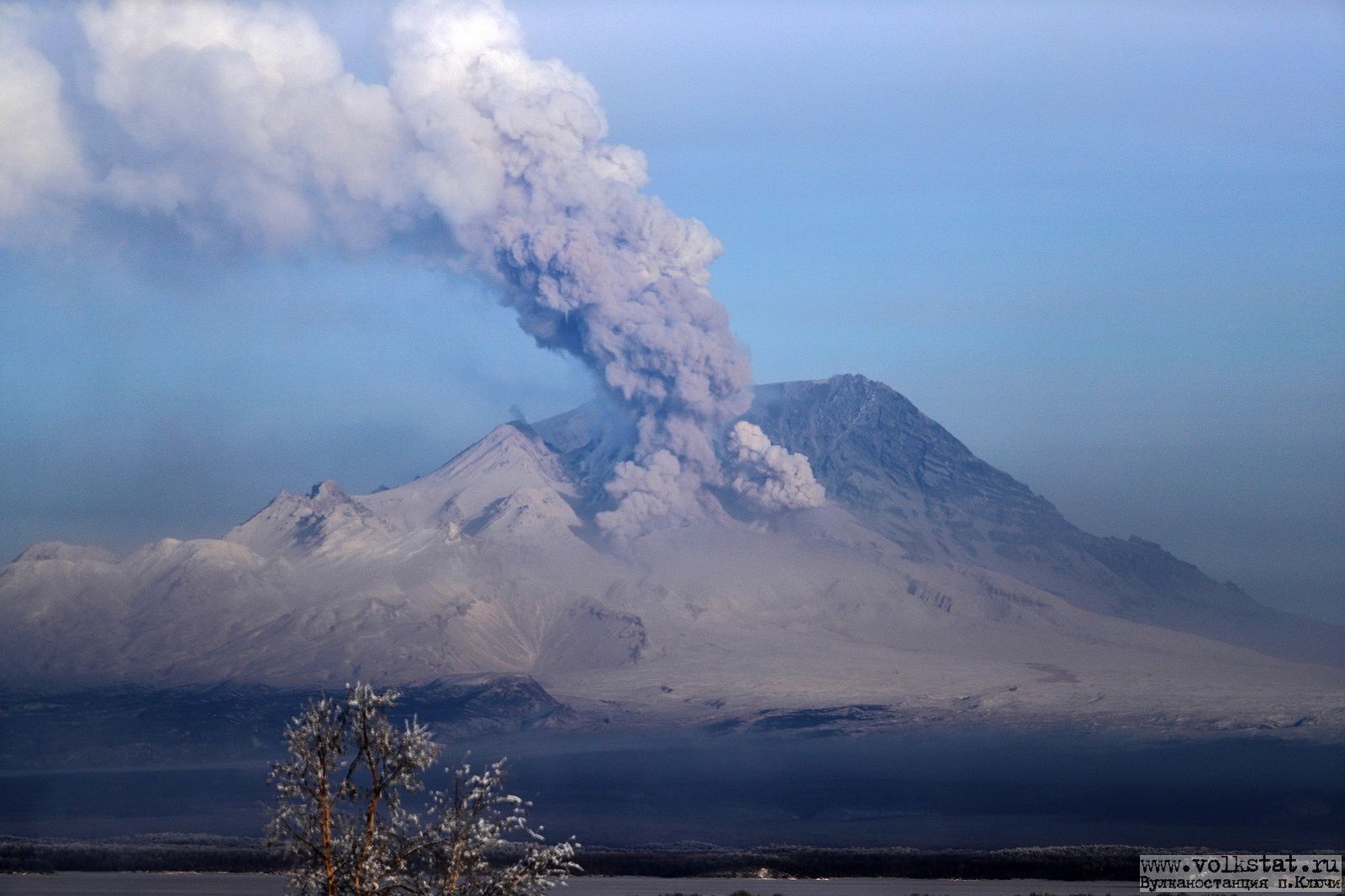 Sheveluch - ash plume and pyroclastic flow of 05.01.2019 / 13h57 - photo Yu. Demyanchuk / Volkstat.ru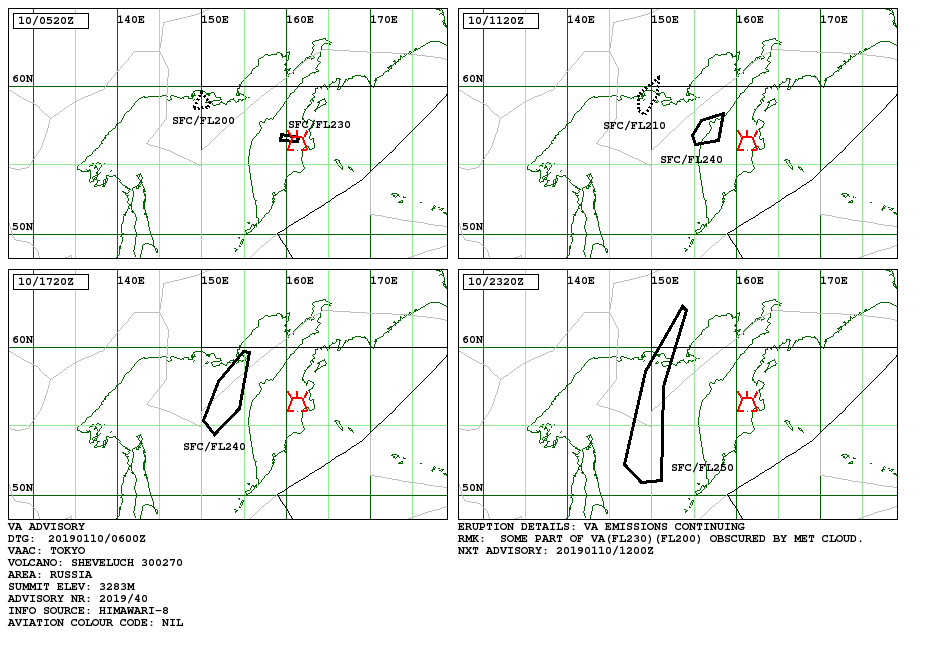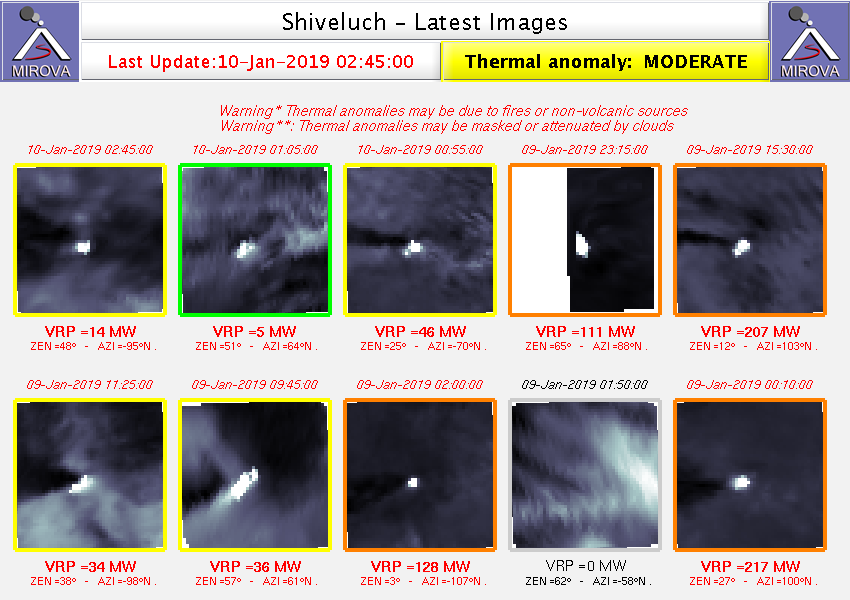 Sheveluch - volcanic ash advisory for the 10.01.2019 / VAAC Tokyo - thermal anomalies of 9 and 10.01.2019 / Mirova Modis - one click to enlarge
At Merapi / Java, the volume of the lava dome is estimated at 415,000 m³, with a growth rate of 3,800 m³; block flows are observed over 100-200 meters, as well as a degassing at 10-50 m above the summit.
Seismicity is characterized by 31 eruption earthquakes, 5 breath earthquakes, a low frequency earthquake, an hybrid earthquake and four tectonic earthquakes.
The activity level remains at 2 / waspada, with a prohibited area of ​​3 km.
Sources: PVMBG & Magma Indonesia
On Ambrym, Vanuatu, the earthquakes of the last days have affected the life of villages in the south-east of the island; six villages are particularly affected by the damage to homes and access roads: Paamal, Ulei, Toak, Sameo, Asse and Endu.
The Vanuatu Red Cross, in partnership with the provincial government, is examining the needs of the people.
The access road to the village of Endu has become a high-risk area, due to cracks and collapses, but is still used as there is no other way out.
Source: Vanuatu Red Cross Society