Publié le par Bernard Duyck
Thanks to their lands rich in fertile elements, the relief and the microclimates they generate, volcanoes have always been terroirs for quality wines.
Another drink, very popular also, owes its flavor to volcanoes: coffee.
The coffee tree, even more than the vine, has specific requirements: it only grows well in the heat, at constant temperature and with sufficient humidity ... which limits the plantations in the tropics and at altitudes between 200 and 2,000 meters ; he also claims shelter from other trees that gives him shade.
In these hilly to rugged biotopes, it requires abundant labor at harvest time, and for a long time all the fruits of the coffee tree do not ripen at the same time.
The production of coffee beans requires important facilities, to achieve separation of the grains of the fruit, fermentation, washing and drying; storage, then roasting ... the small red seed has its requirements to deliver its aromas in the form of dark nectar.
More than 80 species of coffee are known, but two species dominate the market: coffea arabica and coffea canephora.
Coffea arabica accounts for three-quarters of global production, with high altitude requirements, deep, mineral-rich soils and temperatures between 17 and 20 ° C, clean air and spring water irrigation .
There are some two hundred varieties of Arabica, including mocha, typica, bourbon, caturra ... The arabicas grown today come from two varieties, typica and bourbon, released from Yemen at the end of the 17th century. Century.
As for wines, we speak of "terroirs", and they are innumerable.
Java - coffee factory in Blawan / Ijen - sorting room and coffee bag Ijen - one click to enlarge - photos © Bernard Duyck
To name just a few examples:
The best varieties of Colombia: bucaramenga, miraflores, neiva, popayan.
In Costa Rica, we have classic arabicas, but balanced and very well done, with excellent tres rios, tarrazu, dota, heredia, volcano poas.
In Ethiopia, on its land of origin, the wild coffee still provides 70% of the national production from which come exceptional varieties, fine, distinguished and typified, such as harrar, yirgacheffe, sidamo, limu, djimah. The washed coffees are produced under the name of mocha.
In Indonesia, Java is a big producer of robusta, but also offers aromatic and very sweet arabicas with spicy notes. His best wines: jampit, blawan, kayumas, pancur.
La Reunion is distinguished by the round bourbon and the pointed bourbon, which one takes timidly the culture.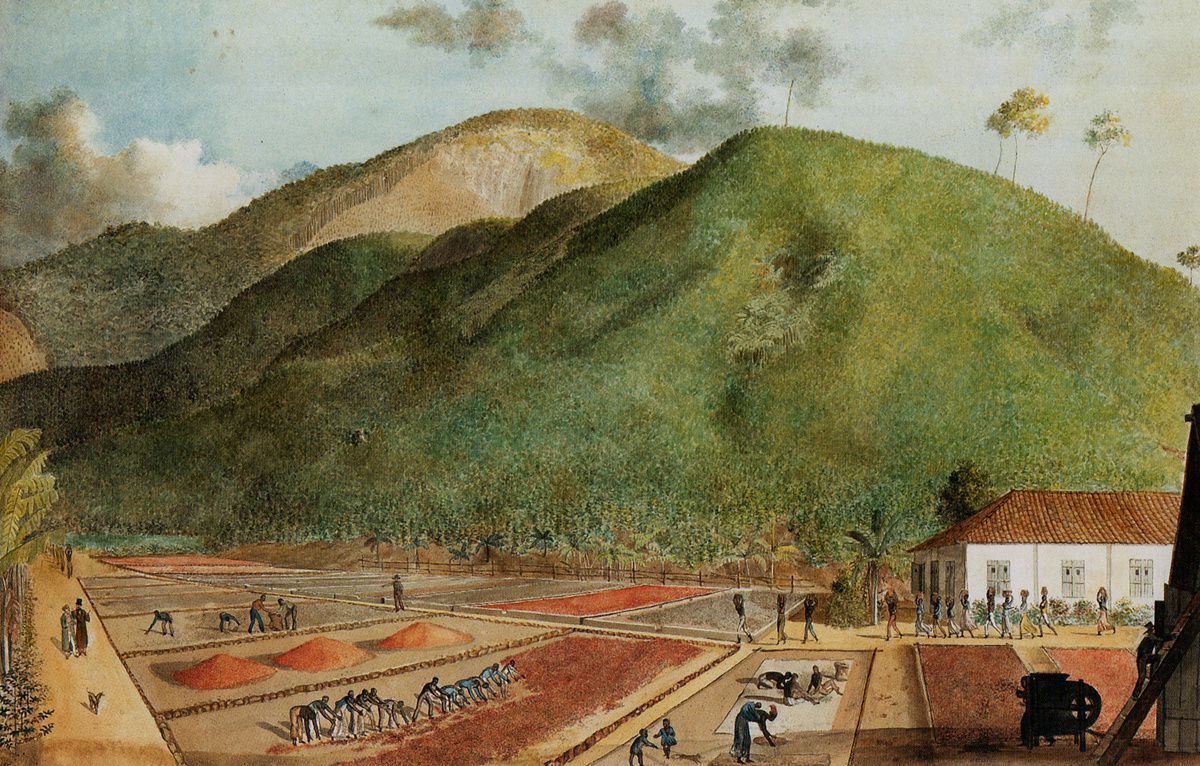 Watercolor by Jean-Joseph Patu de Rosemont representing a coffee plantation on Île Bourbon (La Reunion) - Doc. fr academic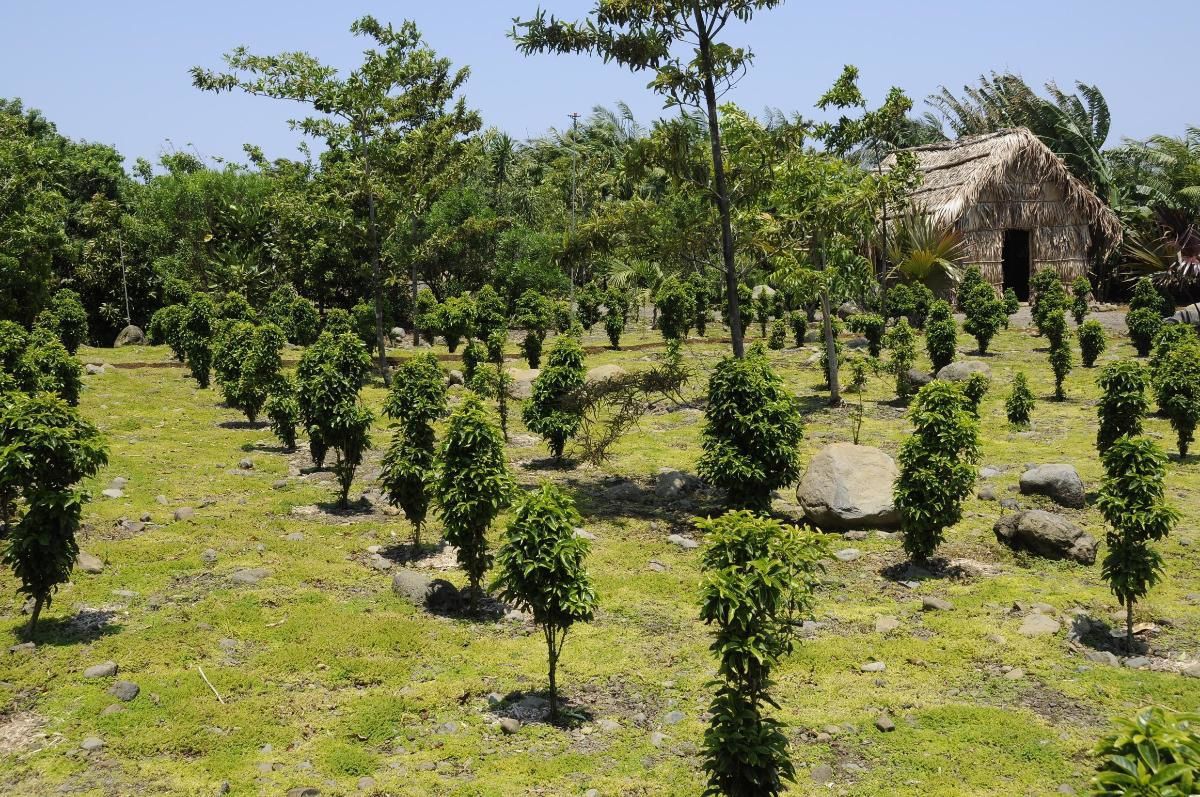 Reunion - Domaine du Café Grillé - coffee plantation "Bourbon" in test - photo Domaine du Café Grillé