Publié le par Bernard Duyck
Since the 2nd of February in the morning, the sirocco, a wind blowing southerly from the Sahara towards Sicily, has folded the ashes and lapilli emitted by Etna (Bocca Nuova and NEC) on the north and east slopes.
They fell on the ski resort of Piano Provenzana, where the competitions planned for this Saturday had to be canceled, because of a loss of visibility and ashes covering the layer of snow.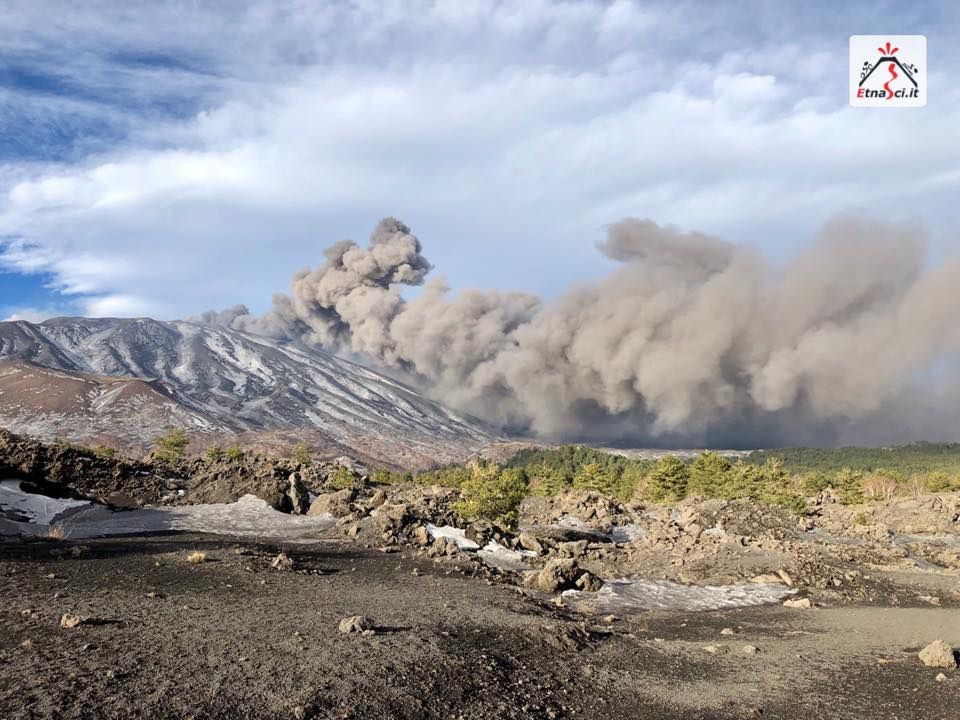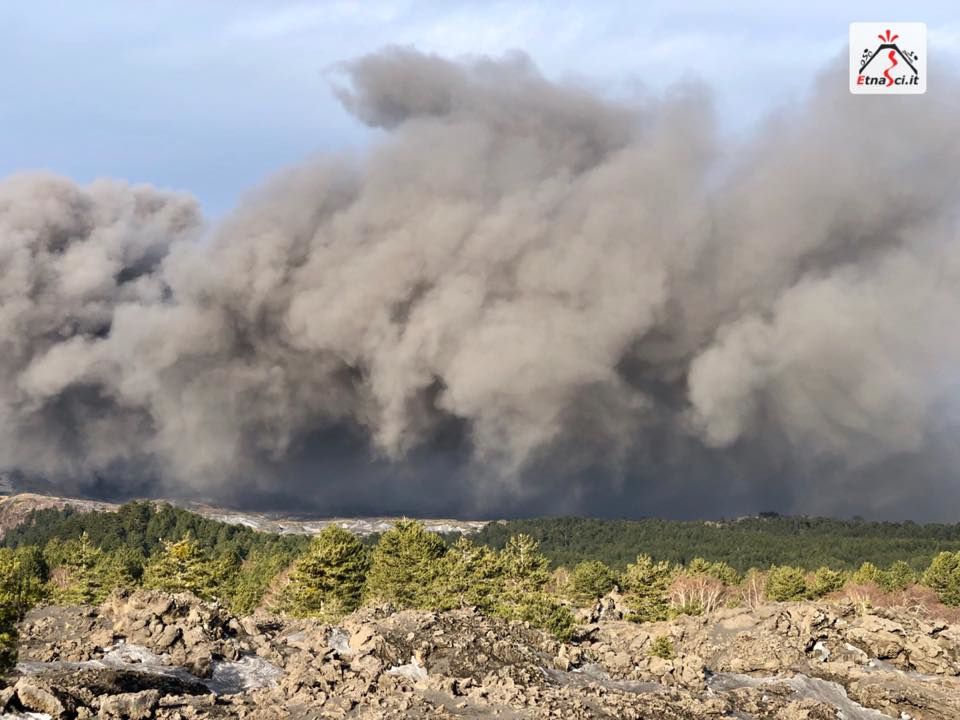 Etna - the ashes of the summit craters folded by the sirocco towards Piano Provenzana - photos Etna Sci 02.02.2019
Etna - the facilities of Piano Provenzana on 02.02.2019 / 8am under the ashes - photos Vulcanologiche Etna Nord - one click to enlarge
An image taken by Sentinel 2 shows us the northern slopes of Mount Etna covered half of the snow of the last days, and white, the other half covered with ashes, and black.
After a short break after sunset, the shows have resumed.
Sources: Meridio news Catania, Sentinel2, and the photographers cited.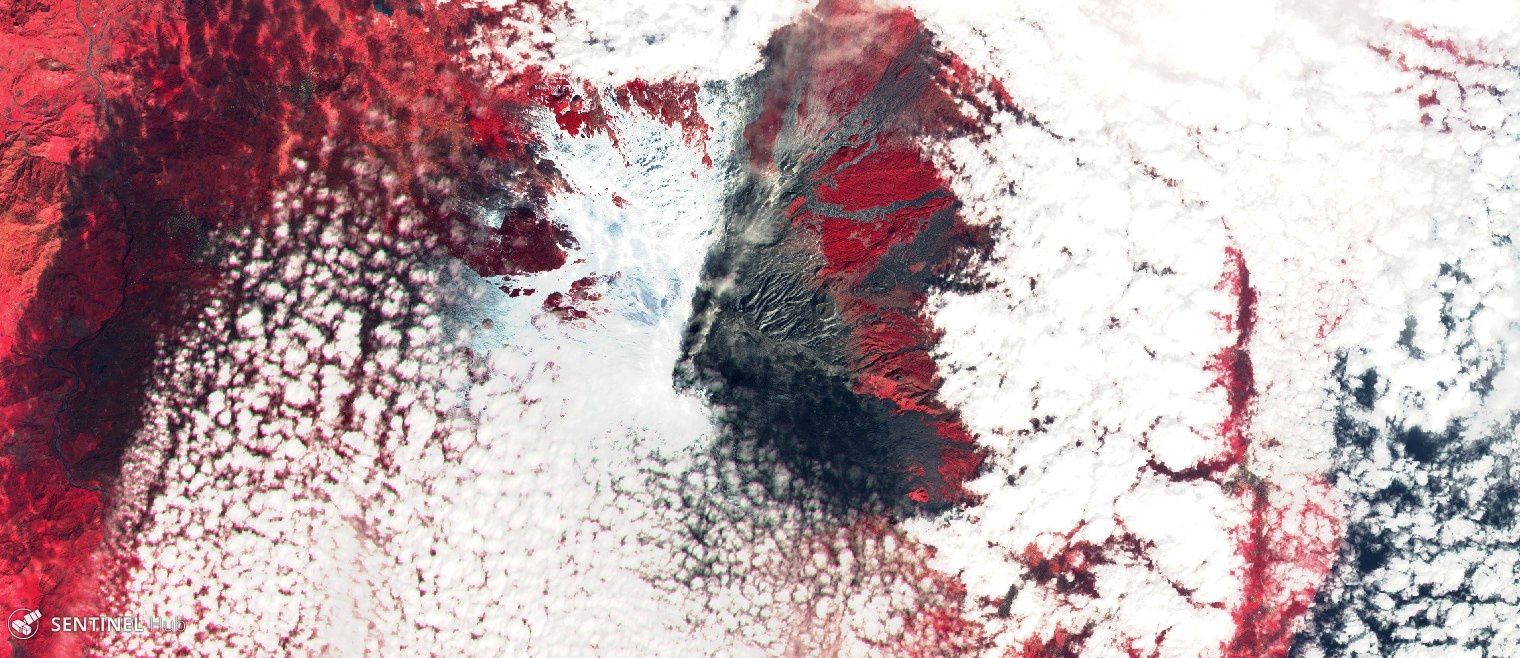 Etna - 02.02.2019 - the northern slopes of the volcano, half white, half black under the plume and ashes - Sentinel-2 image IR bands 8,4,3 - one click to enlarge
A visual observation of the activity of Karangetang was made this February 2 at 10:45 by the observers of the volcano: the end of the lava flow / avalanche of blocks was observed at 2,500 meters from the north crater. The front of the flow is only 500 meters from the Batuare River Road in Kali Melebuhe, which has been closed; the accumulation of volcanic materials at the head of the casting is likely to cause pyroclastic flows.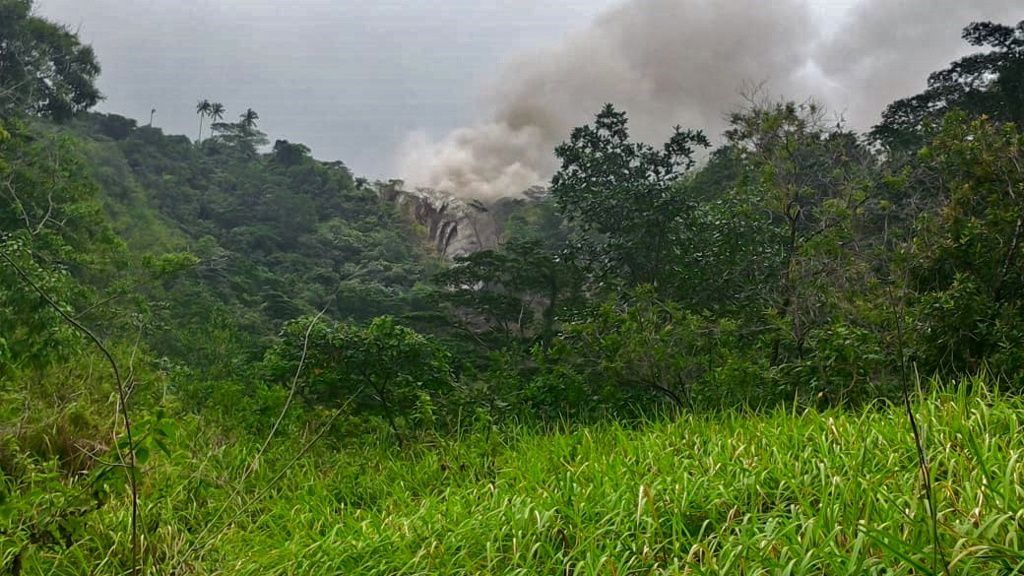 Karangetang - The front of the avalanche of blocks, marked by the plume, is only 500 meters from the Batuare River road to Kali Melebuhe - photo PVMBG 02,02,2019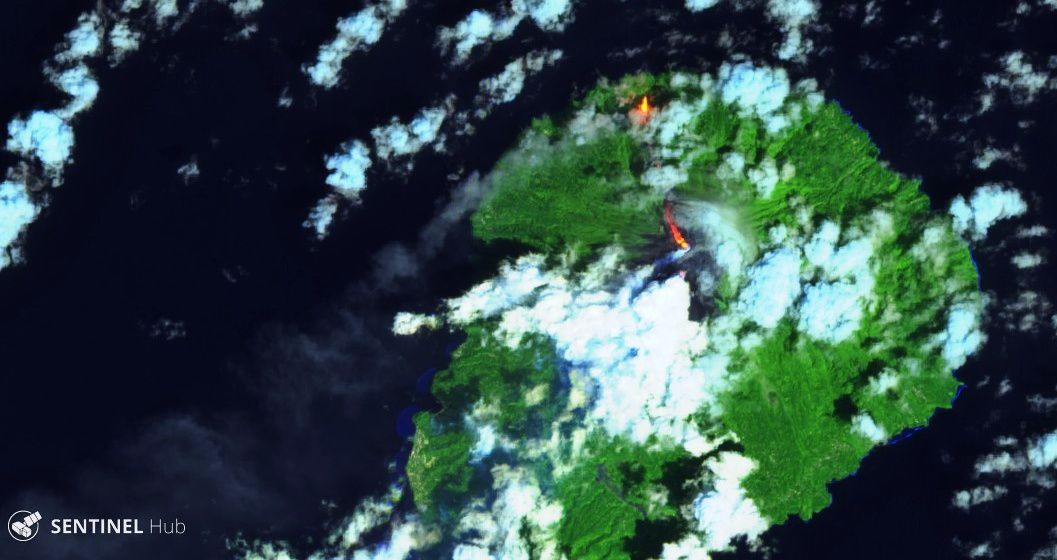 Karangetang - a summit plume and a southwest-facing plume from the flow - image Sentinel2 bands 12,11, 4 - one click to enlarge
With east and northwest winds, the satellite image taken by Sentinel 2 shows a summit plume and a southwest-facing plume.
At the seismicity level, the PVMBG reports 65 avalanche earthquakes, 52 breath events, 5 shallow volcanic earthquakes, 9 hybrid earthquakes, a continuous tremor with a dominant amplitude of 0.25 mm, and 4 distant tectonic earthquakes.
The level of activity remains at 3 / siaga, with a ban within 2.5 km of craters, extended 3 km to the northwest.
Sources: PVMBG and Sentinel2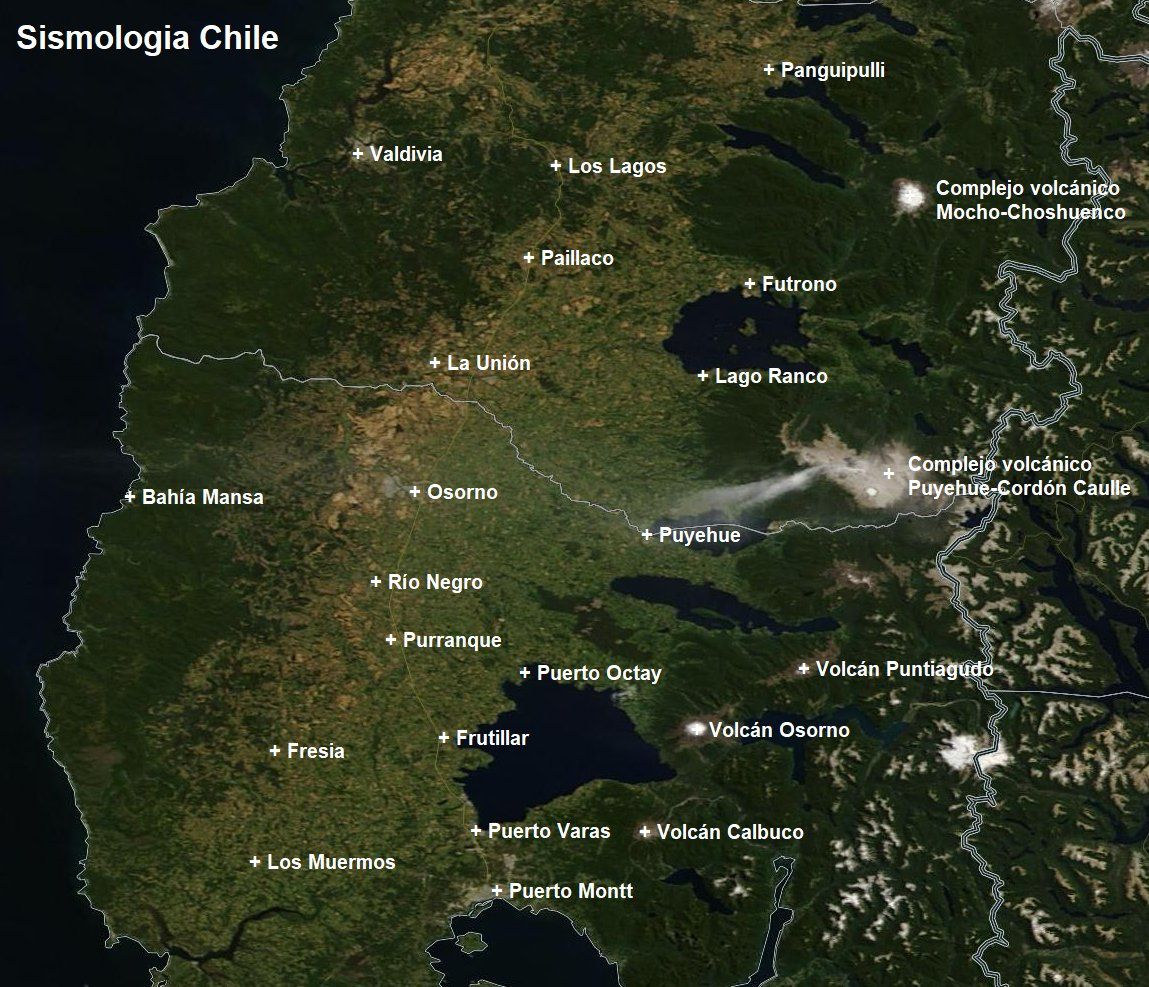 Cordón Caulle - 02.02.2019 - ash plume remobilised by the east wind - satellite photo Sismologia Chile
In Chile, the Puelche, a warm wind from the east, remobilized the ashes of the 2011 eruption at Cordón Caulle; they affect the areas of Mantilhue, between Lagos, Puyehue and Osorno.
These side effects of an eruption, distant in time, are to be followed with attention ... Another example is given to us by the remobilization of the ashes of the Novarupta eruption towards the island of Kodiak.
Sources: Sernageomin and Sismologia Chile