Publié le par Bernard Duyck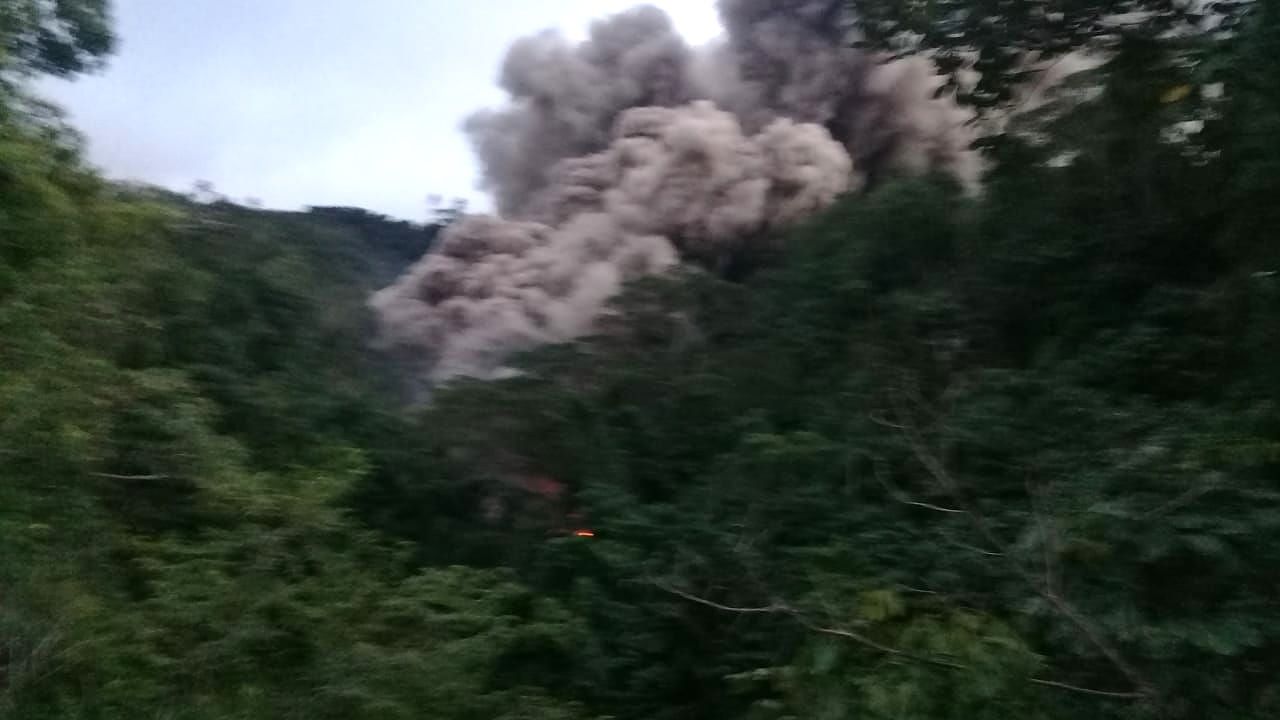 Karangetang - descent of the flow through the trees into the rough terrain leading to the coast; notice an incandescent dot in the vegetation - photo 03.02.2019 Dominik Derek via Guidejotje Lala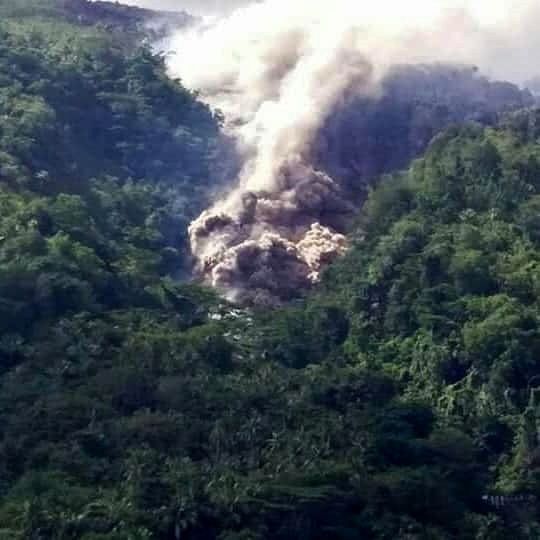 Karangetang - development of a small pyroclastic flow of collapse of the casting front - photo 03.02.2019 Lerry Steyve Sasongke / Facebook / via Shérine France
As reported yesterday, the Karangetang's activity is on the rise: a flow descent down the slopes towards the ocean, and progressed up to 200 meters only from the coastal road.
Pyroclastic flows from the flow front have occurred.
Sources: PVMBG, Mirova, Novia Sasongke and Dominik Derk / Facebook / via Shérine France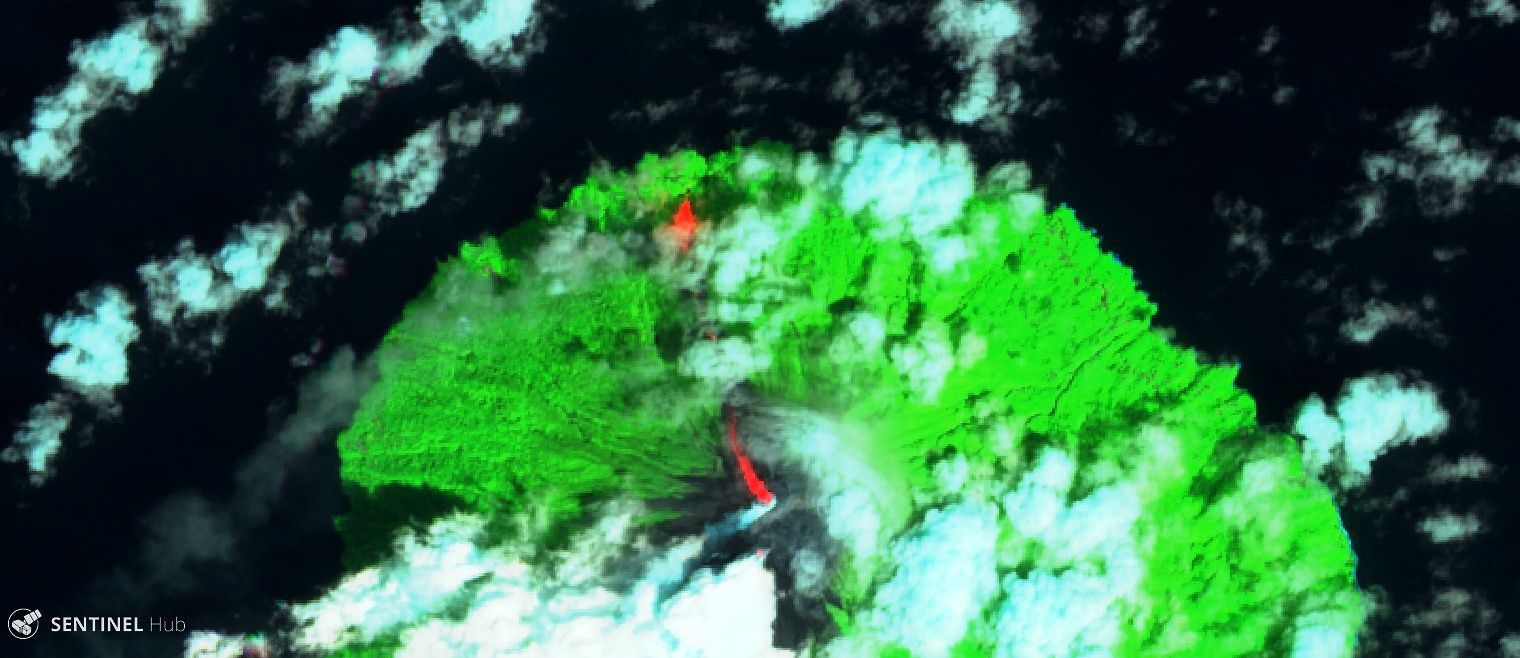 Karangetang - Incandescent flow towards the NNW - image Sentinel-2 image SWIR from 03.02.2019 - one click to enlarge
Eruption Karangetang - 04.02.2019 / 2 - DigitalPhotoStudio Photography & Videography
Eruption Karangetang - 04.02.2019 / 3 - DigitalPhotoStudio Photography & Videography
At Merapi / Java, collapses and flows of incandescent blocks continue.
This February 3rd, a white plume, from thin to thick, overcomes the summit of 150 meters.
Seismicity is characterized by 38 collapse earthquakes, 3 blast earthquakes, 3 low frequency earthquakes, and one hybrid.
Source: PVMBG
Merapi -  incandescent blocks flow on 02.02.2019 / 22:34 WIB - photo Balerante - one click to enlarge
On the morning of February 3, Sernageomin recorded a continuous increase in the column of gas and particles at about 1,600 meters above the crater, dispersing to an eastern sector, at the Planchon-Peteroa Complex. An episode at 10:33 local, was associated with tremor and a low displacement.
The energy of the seismic signal has been rising since February 1st.
The technical alert remains amarillo.
Juvenile material was identified in the ash samples; it indicates that the process is triggered by the rise of a body of magma, reduced so far, and the beginning of its interaction with the hydrothermal system. Slag, highly vesicles, are mixed with pre-existing fragments of rock in the walls of the crater and the chimney, and hydrothermally altered material ... which allows to qualify the hydromagmatic eruption.
Source: Sernageomin & Volcanes of Chile
In Yellowstone, the USGS reported the fourth eruptive episode 2019 of the Steamboat geyser ; water eruptions took place respectively on January 4 at 16:19, January 16 at 7:12, January 25 at 12:32 and February 1 at 13:21.
Each time, a steam emission phase follows the eruptive phase and lasts from ten minutes to a few hours.
This activity is not related to any volcanic activity.
Source: YVO - USGS