Publié le par Bernard Duyck
At Merapi, Java, a pyroclastic avalanche flow is reported this February 11 at 8:58 WIB by the BPPTKG. It has traveled 400 meters towards the Gendol River, and is characterized by a record of 105 seconds.
For the day of February 10, the PVMBG reports 40 avalanche earthquakes, 5 strong blast events, 5 hybrid earthquakes, 3 low frequency earthquakes and a shallow volcanic earthquake.
The activity level remains at 2 / waspada
Sources: BPPTKG & PVMBG
In Papua New Guinea, Kadovar, erupted since January 2018, presented this February 10 at 6:40 UTC a new episode, accompanied by a plume spotted by air force New Zealand.
The previous ash eruption dates from January 18, 2019.
Source: NZ Air Force via Brad Scott
In Kamchatka, Sheveluch continues its explosive-extrusive activity, with this February 10 a plume of gas and steam rising to 3,500-4,000 meters, then drifting for 26 km to the northeast.
The plume is still spotted February 11 by the satellite Himawari 8.
The night glow is present at the dome, marked by landslides.
The color of the aviation code remains orange.
Sources: KVERT & VAAC Tokyo
Sheveluch - Volcanic ash advisory from 10.02.2019 / 21.45 and 11.02.2019 / 0h00 - Doc. VAAC Tokyo - un clic pour agrandir
Little news from the Erta Ale in Ethiopia, where Olivier Grünewald reports a weak incandescence in the area of ​​the fracture that had led to the emptying of the southern pit crater.
A thermal anomaly is recorded by Mirova from February 8 to February 11, oscillating between 11 and 104 MW.
The Sentinel 2 satellite allows you to see some hot pixels at the south pit crater and at the position of the fracture, and a hot spot on the lava field, about 15 km to the east ... sign of a feeding by lava tunnels.
Sources: Observation of O.Grünewald, Mirova and Sentinel 2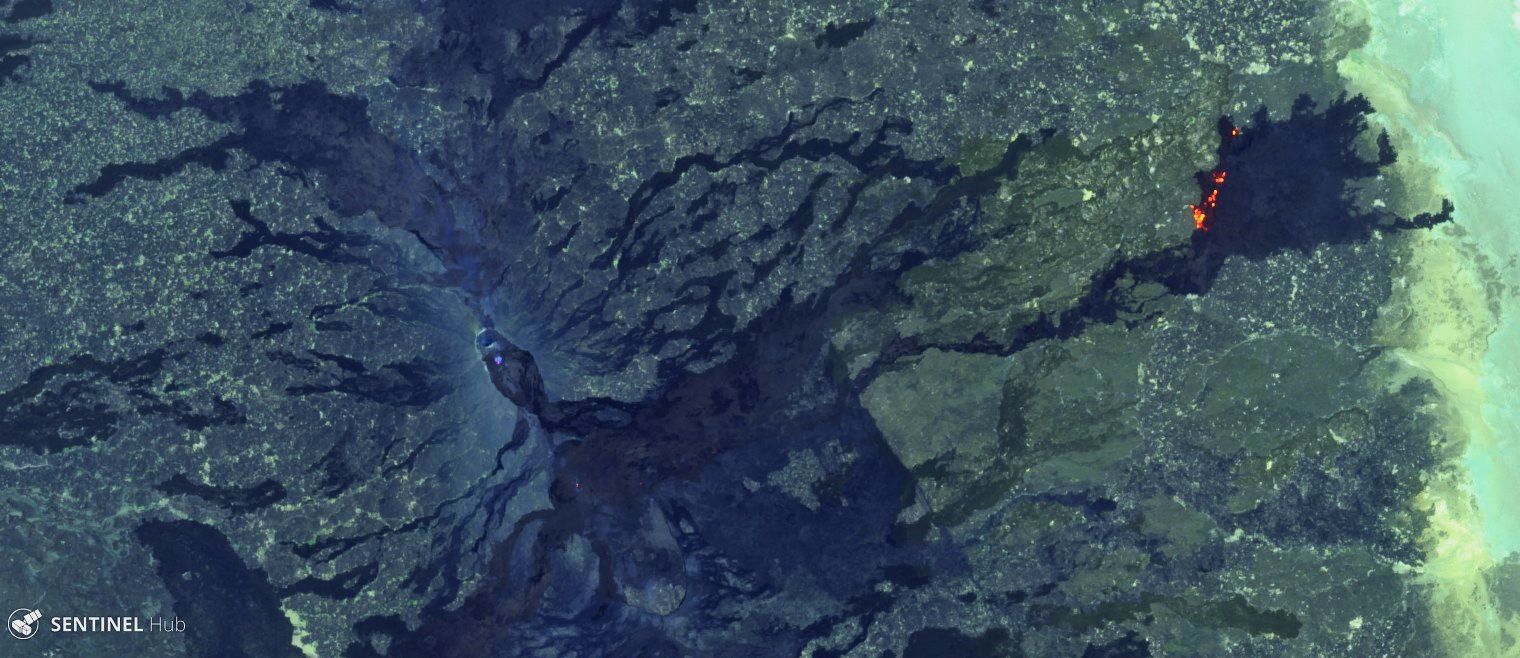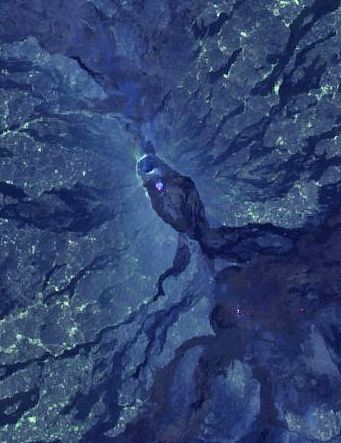 Erta Ale - photos Sentinel 2 bands 12,11,4 from 08.02.2019, with the hot spot of the distal lava flow and a zoom on the few hot pixels of the caldera and the fracture - one click to enlarge