Publié le par Bernard Duyck
On January 31 at 15:09 local, the seismic stations of Nevados de Chillan, Chile, recorded an LP earthquake associated with fluid dynamics inside the volcanic system, at a depth of 1,100 meters, followed by an explosion considered as minor, and as part of the orange alert level.
Tremor and volcano-tectonic earthquakes were also observed, including the most energetic located 7.9 km to the SSE of the crater, and a depth of 1.2 km.
It follows an explosion observed at 07h local, and pulsatile emissions of white to gray, depending on the content of particles.
Source: Sernageomin
Also in Chile, a volcano-tectonic earthquake associated with rock fracturing was recorded 11.5 km southwest of the main crater of Guallatiri; of local magnittude 3,4, its depth is 10,8 km.
The Sernageomin keeps the technical alert to verde.
In Fuego, Guatemala, activity remains within the norms of January, with weak to moderate explosions.
On the 1st of February, nocturnal glow is observed, and the rhythm of the explosions is 13 to 18 per hour at the beginning of the day, with plumes of ashes reaching 4,800 m. asl. ...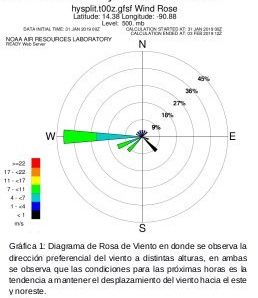 the parameters that has changed is the direction of the winds, to the east and north-east. The ashfall affects Alotenango, Antigua Guatemala, Ciudad Vieja, and the capital Ciudad Guatemala.
Avalanches are observed in the Seca, Tanilyua, Ceniza, Trinidad and Las Lajas barracks, with material lifts.
Sources: Insivumeh & Conred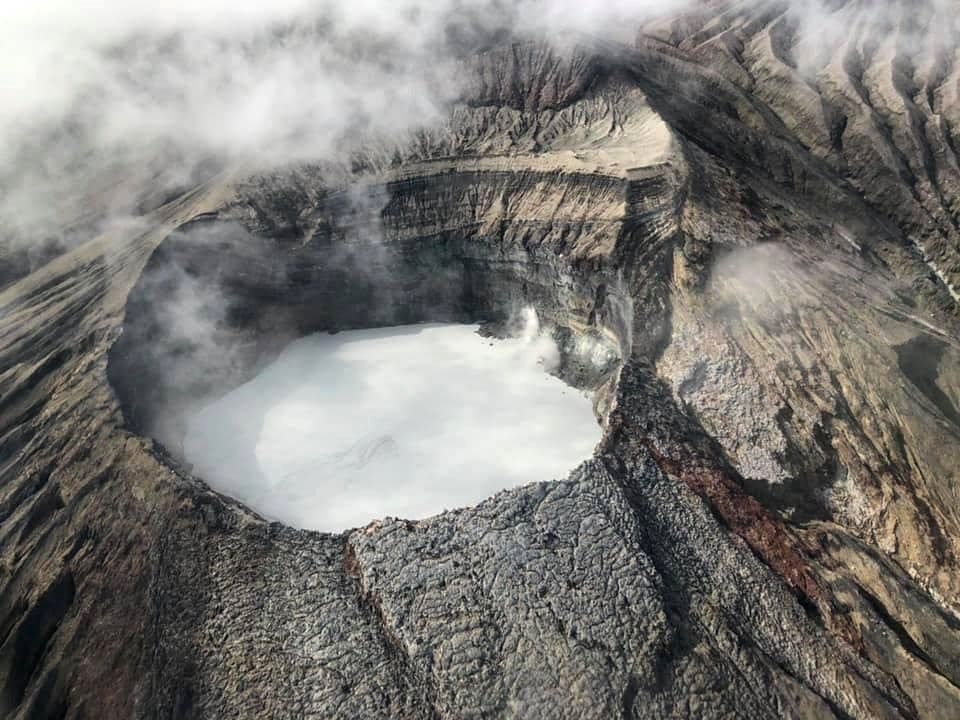 Rincon de La Vieja - summit acidic crater lake, with traces of mud (in the foreground) - photo Chris Allen, via RSN
A photo from the end of January illustrates the phreatic activity that animated the summit lake of Rincon de La Vieja: mud covers one of the edges of the crater.
The phreatic activity causes overflows of acidic waters of the crater lake, which flow in the drainages to feed lahars in the northern sector of the massif.
Sources: Ovsicori and RSN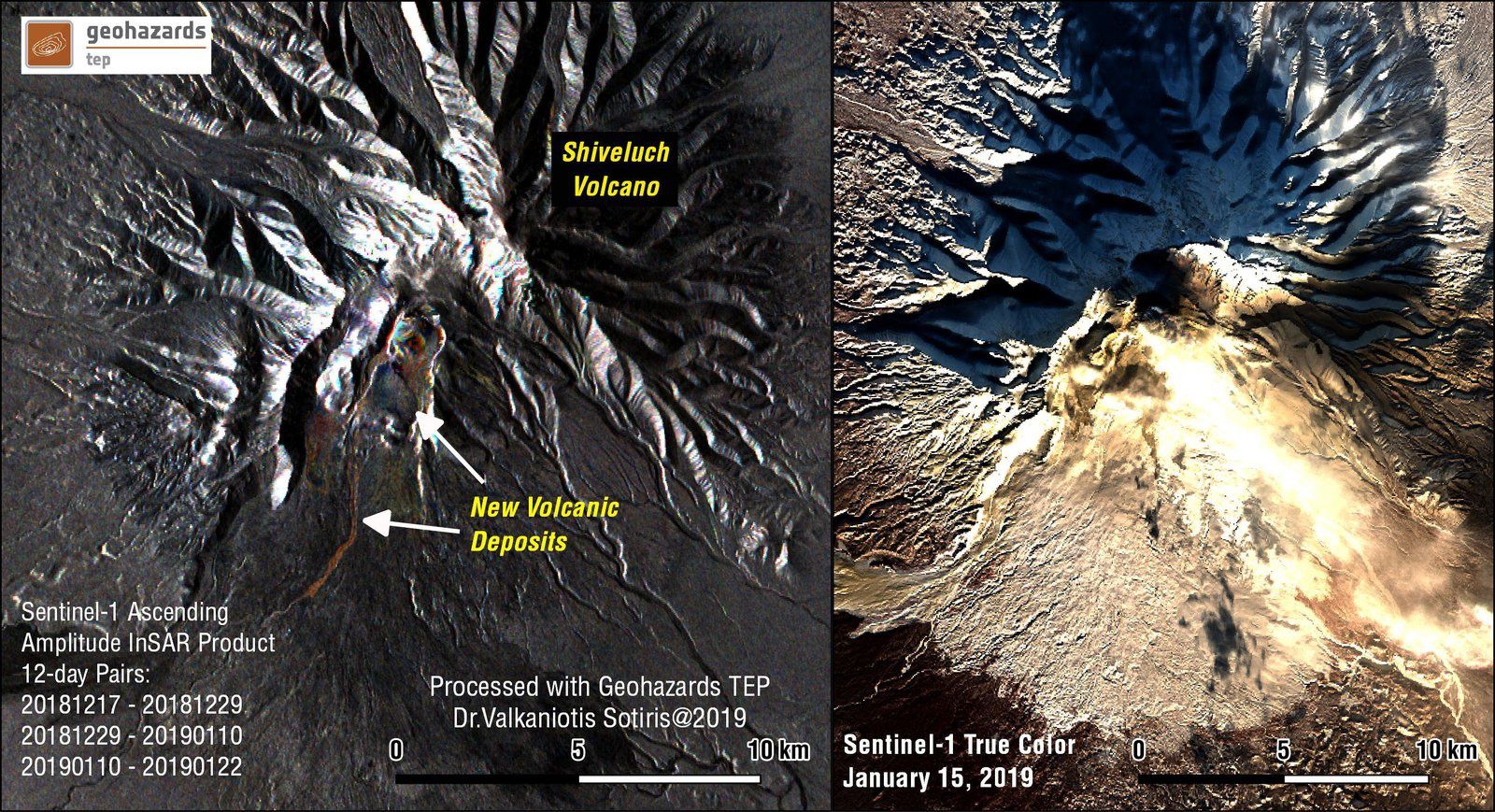 Sentinel-1 interferometry (multi-data amplitude product RGB) revealing volcanic deposits and surface changes due to the recent activity of Sheveluch - Doc. S.Valkaniotis / treated with ESA GEP
The Sheveluch, in Kamchatka, continues its activity, characterized by the growth and incandescence of the dome, avalanches and pyroclastic flows and a strong fumarolic activity.
On January 31, a plume of ash is observed at 4,000-4,500 meters asl., drifting westward for 223 km.
InSAR interferometric images taken by Sentinel-1 reveal new volcanic deposits and surface changes as a result of recent activity.
Sources: KVERT & Sotiris Valkaniotis