Publié le par Bernard Duyck
Update on the activity of some Indonesian volcanoes between March 17th and 24th by the PVMBG:
At the Agung, three small eruptive episodes were accompanied by thick gray plumes rising between 500-600 meters above the summit; a white outgassing in the meantime overcomes the summit of a height varying between 50 and 500 meters.
Krakatau had 6 explosions on March 18, 2019; the plume of white gas reached 500 meters above the summit.
The comparison of satellite images shows erosion on the east side of the volcano over 2 months.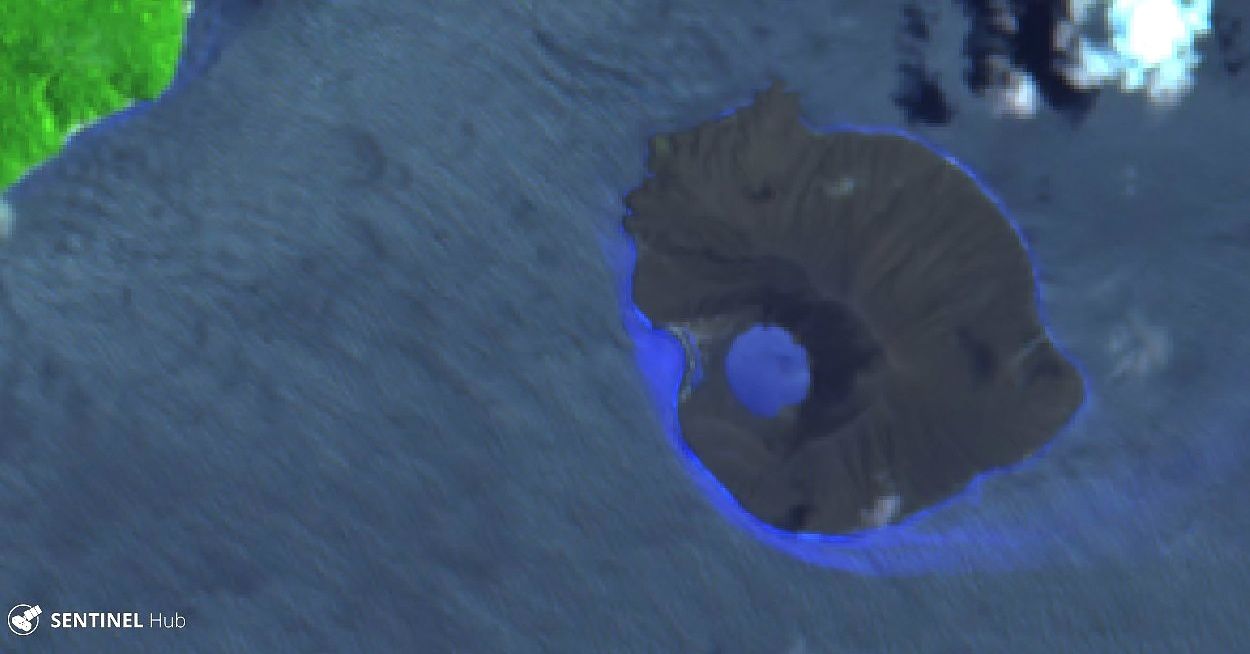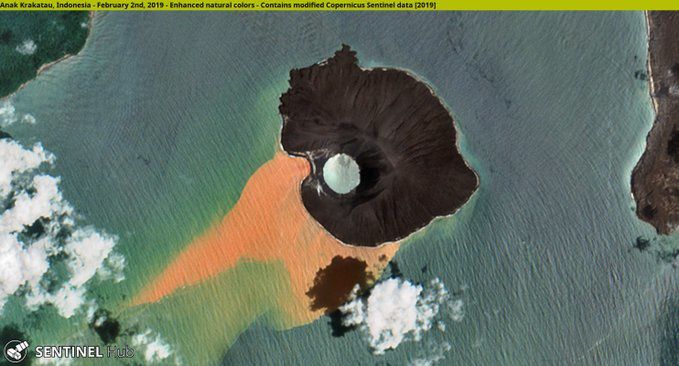 Anak Krakatau - above: image Sentinel-2 image bands 12,11,4 from 24.03.2019 - below: Sentinel Hub image from 02.02.2019 / Copernicus
The weak lava effusion is still ongoing in Karangetang, with avalanches of blocks in the Malabuhe drainage at the NNW. A white plume of varying intensity has reached up to 400 meters above the summit.
The effusion also continues at Merapi, participating in the growth of the lava dome; still stable, it nevertheless generates avalanches of blocks, clearly visible at night, and some pyroclastic flows towards the southeast and Kali Gendol.
Most of the lava extrusion immediately falls into the upper part of Kali Gendol. Pyroclastic flows occurred on 18, 19 and 23 March 2019 to 3 times up to 1500 m. in the direction of Kali Gendol.
The volume of the lava dome, measured on March 21, 2019, is 472,000 cubic meters.
Source: PVMBG & Magma Indonesia
In Kamchatka, Sheveluch 's explosive - extrusive activity continues, with ash explosions generating an ash plume noticed at 5,000 meters asl, before moving towards SSE for 70 km.
The aviation code remains orange because of possible ash explosions that can affect air navigation.
Sources: KVERT & VAAC Tokyo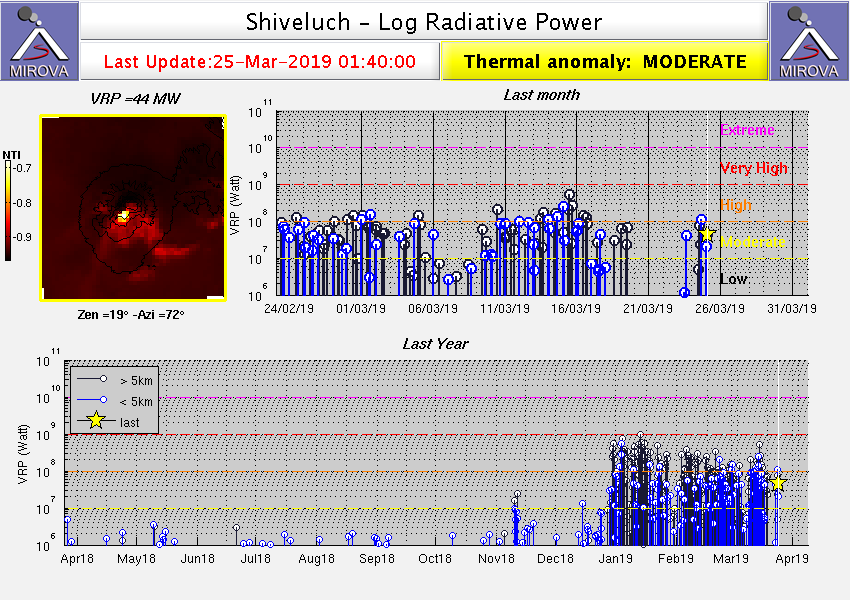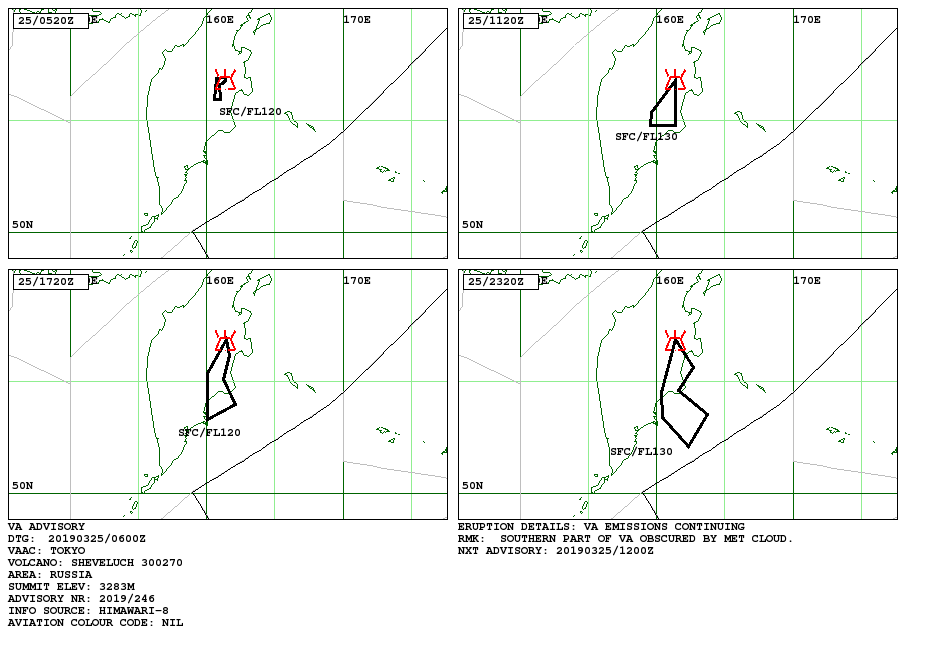 Sheveluch - thermal anomalies on 25.03.2019 - 1:40 am / Mirova & Volcanic ash advisory on 25.03.2019 - 06:00 / VAAC Tokyo
In Chile, Villarica continues its sporadic Strombolian activity.
POVI raises lava fountains 50 meters above the edge of the crater on March 20 and incandescent pyroclastic projections on March 19 and 24.
Source: POVI