Publié le par Bernard Duyck
Ash emissions continue at Bromo, observed 300-700 meters above the crater on the morning of 24 March.
Saturday ash falls are reported on the villages of Kandang Tepus and Argosari; BPBD does not recommend visiting B29 for this reason.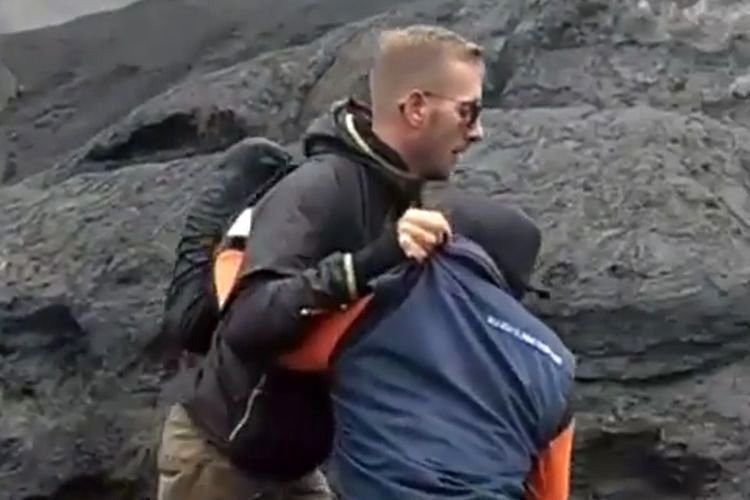 The activity level remains at 2 / waspasa, with a forbidden area of ​​1 km radius.
Respect for this area seems to be a problem for some arrogant tourists who do not hesitate to fight with officials who remind them of the ban.
Sources: PVMBG, Magma Indonesia, BNPB and Øystein Lund Andersen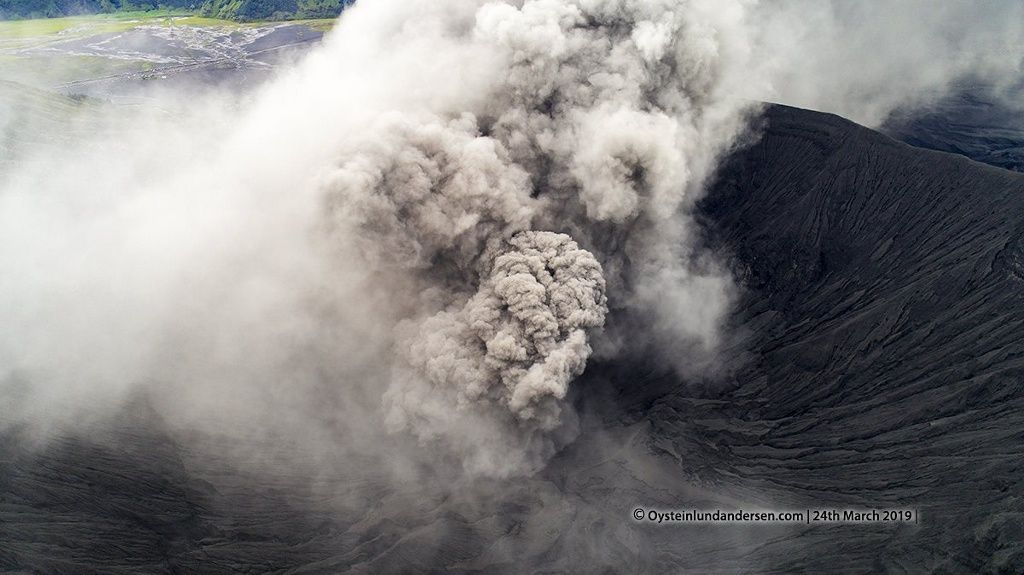 Bromo - development of the plume in the crater on 24.03.2019 - photo by drone / Øystein Lund Andersen
The Mirova site reports a "high" thermal anomaly at Erta Ale / Ethiopia, this March 23 at 19:20, with a VRP of 117 MW.
On the Sentinel 2 satellite image of March 20, there are three hot spots:
- the first, weak, at the level of the southern pit crater of the caldera, masked by an important degassing;
- the second, at the SSE of the caldera, caused either by an overflow of lava, or even visible thanks to a skylight, the distribution of lava being mainly in lava tunnels;
- the third, on active flows, about 15 km from the summit, north of the distal lava delta.
Sources: Mirova and Sentinel 2
The Fuego activity in Guatemala appears to be at medium levels, with 12 to 15 weak to moderate explosions, and a plume of gas and ash at 4,700 meters asl. dispersing 15 km in a southerly and south-easterly direction.
The Insivumeh informs incandescent pulses at 300 meters above the crater during the night. This activity generates small avalanches towards Seca, Taniluyá, Ceniza, Las lajas, Honda and Trinidad.
Source: Insivumeh