Publié le par Bernard Duyck
The activity continues in Bromo on the island of Java. The PVMBG reports on March 19 that in the past 24 hours, 28 eruptive episodes have been recorded, characterized by an amplitude of 25-34 mm and a duration of 17-889 seconds. A micro-tremor is reported, with a dominant amplitude at 2mm.
The plumes, varying in color from white, gray, and black, reach 600 to 1,200 meters above the crater.
Bromo - plume of 20.03.2019 / 6:17 am / PVMBG and Volcanic ash advisory / Doc. VAAC Darwin 20.03.2019 - one click to enlarge
Probolinggo's BPBD conducted verifications of the road signs to the assembly point and the evacuation route, based on the mapping established during the last eruption.
Meanwhile, the level of activity has not changed and the safety distance is always 1 km from the volcano.
Sources: PVMBG, Magma Indonesia, BNPB, Sutopo Purwo Nugroho and WartaBromo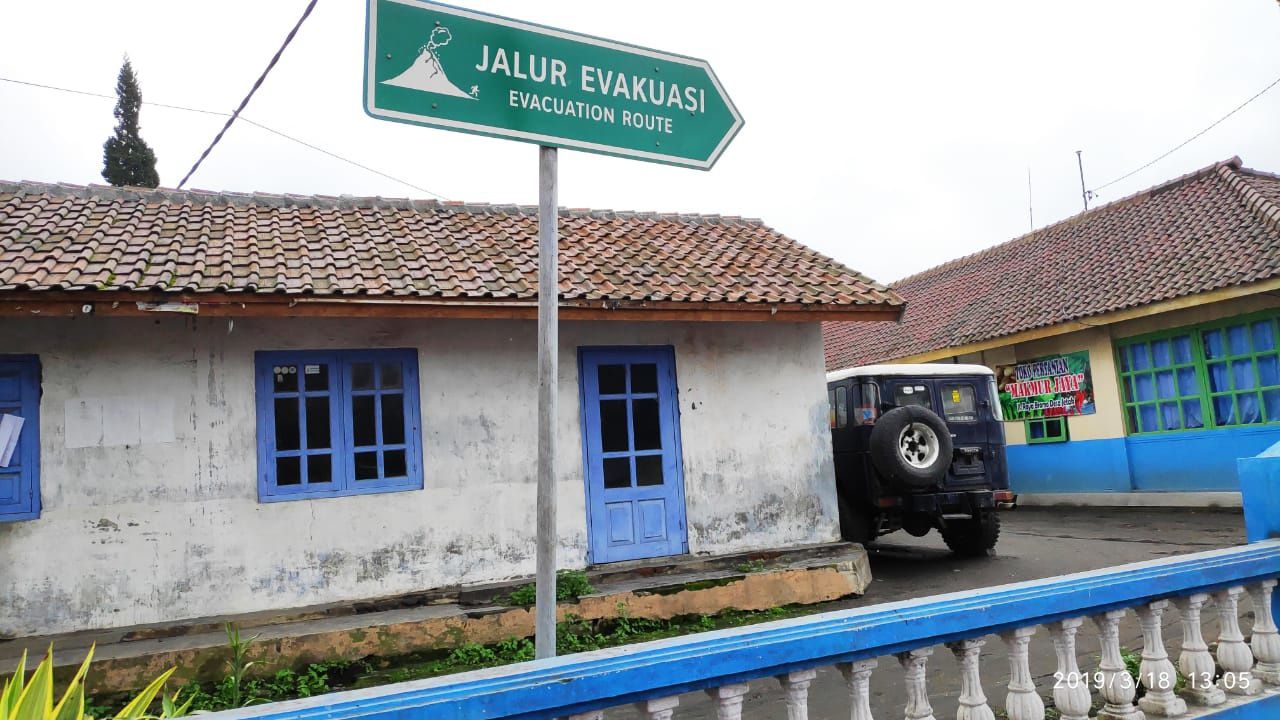 Bromo - evacuation road signage - Photo Cuwik Sunarip Yudidarmono, Bromo Lovers 18.03.2019 via Wartabromo
Over the past week, volcanic activity has not changed significantly in Kilauea.
Low levels of seismicity persist on the volcano, with earthquakes occurring mainly in the summit and south flank regions. GPS stations and inclinometers continue to display movements consistent with deep magma reservoir filling in the East Rift Zone. Sulfur dioxide emission rates from the summit and Pu'u'u'ō remain low. These rates have been stable for several weeks.
A GPS station on the northern flank of Pu'u'Ō'ō shows a steady subsidence of the crater rim. This movement is not directly related to magmatic activity, but is interpreted as a shift from the unstable edge of the Pu'u'Ōō cone. Small collapses at Pu'u'Ō'ō have occurred since the eruption due to instability.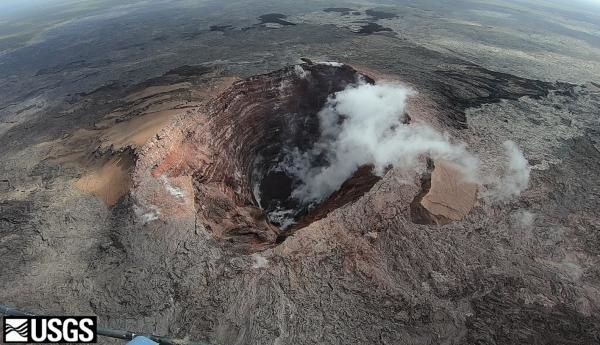 Kilauea - Pu'u 'Ō'ō crater - rock falls cause little major change; only depth has very changed - photo HVO / USGS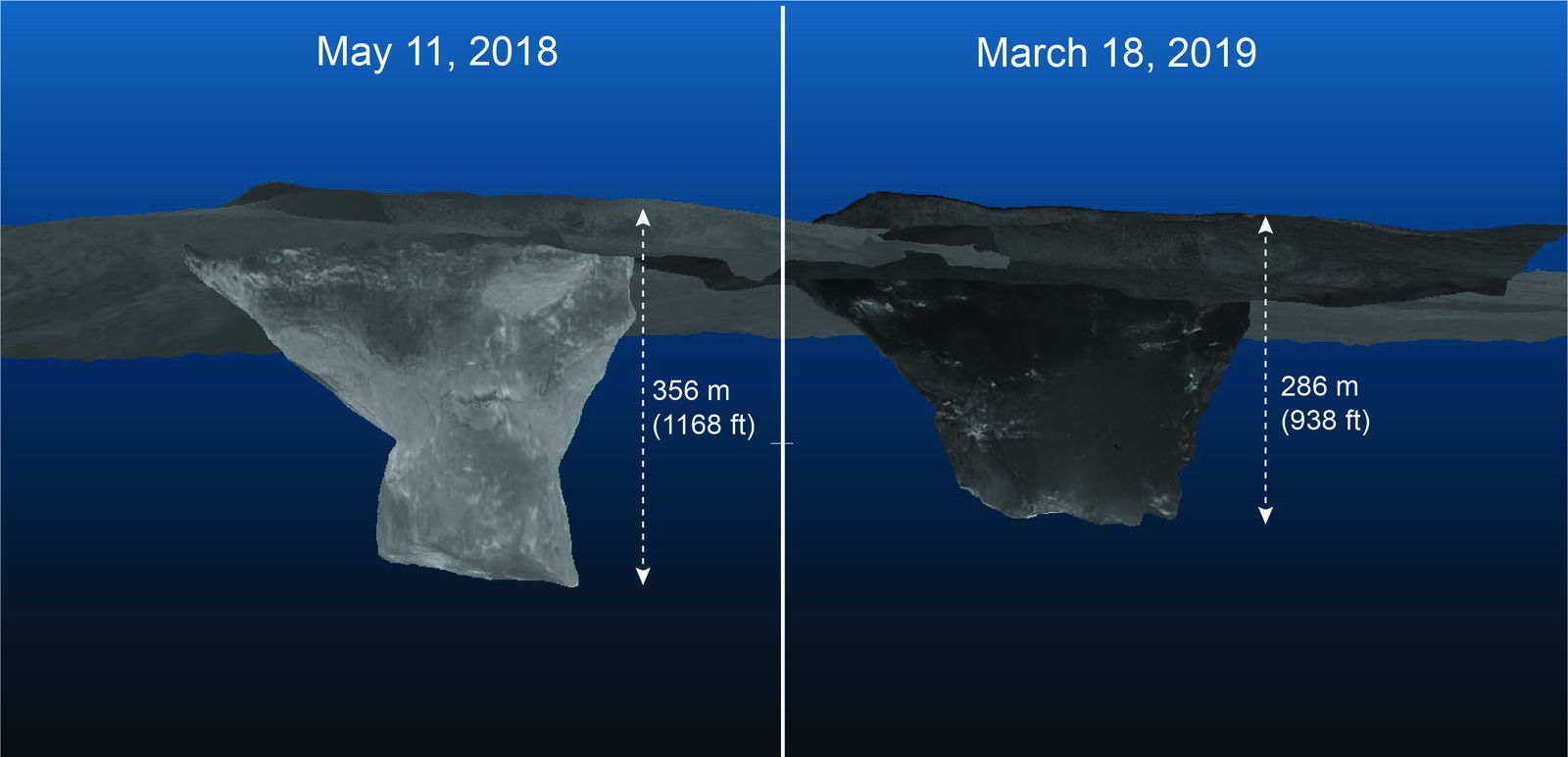 Kilauea - Pu'u'Ōō - morphological changes of the crater between 05.11.2018 and 18.03.2019 - Doc. HVO / USGS
Volcanic eruptions on the Russian Kamchatka Peninsula have delayed and canceled flights to the Aleutian Islands in recent days.
The Bezymianny and Sheveluch activities generated international flight warnings, according to Dave Schneider of the Alaska Volcano Observatory.
Sources: Dave Schneider via KUBC Channel 8 TV & Sentinel 2