Publié le par Bernard Duyck
The alert status of the Taal volcano in the Philippines has been raised from alert level 0 (normal) to alert level 1 (abnormal), justified by changes in surveillance parameters:
- Volcanic seismic activity: A total of fifty volcanic earthquakes have been recorded by the seismic monitoring network of the Taal volcano since March 22, 2019. This recent seismic swarm could indicate a fracturing of the rocks under the building, possibly associated with a hydrothermal activity. . Previously, the frequency of volcanic earthquakes averaged in baseline levels (0 to 5 events per day) since 2016.
During the last 24 hours, 10 volcanic earthquakes have been recorded (report of 30.03.2019 / 8h)
- Soil deformation: Accumulated altitude changes of the volcanic edifice based on accurate leveling measurements (PL) made in March 2019 indicate that it has slightly increased compared to November 2018 after a period of generalized deflation since 2016. The slight inflation of the building from January 2019 has also registered by Global Positioning Systems (GPS) continuous after a period of general deflation since 2016.
- Gas emissions: Dissolved carbon dioxide concentrations in Taal Main Crater Lake (MCL) based on continuous measurements have been steadily increasing since February 2019, indicating a slight increase in the volumetric CO2 supply of the volcano in the system. hydrothermal.
- Field measurements, made on March 28 in the eastern sector of the main crater lake, show a temperature increase of one degree (30.7 ° C -> 31.7 ° C) a drop in the water level from 0.46 to 0.41 meters, and an increase in acidity with a pH from 2.95 to 2.67.
In view of the above, DOST-PHIVOLCS is currently raising the alert status of Taal from alert level 0 to alert level 1. The public is reminded that the main crater should be strictly prohibited as sudden explosions of steam can occur and high concentrations of deadly volcanic gases can be released. The northern edge of the main crater rim, near the Daang Kastila Trail, can also become unsafe when fumarole or outgassing activity along existing cracks suddenly increases. In addition, it is also reminded to the public that the entire volcano island is a permanent danger zone (PDZ) and that a permanent establishment on the island is strongly discouraged.
Source: DOST-PHIVOLCS
Preventive warnings multiply at Popocatépetl after the explosion of March 28 at 6:51.
They are aimed at the precautions to be taken in case of ash emissions; a map of areas potentially affected by lava flows in case of rash has also been established.
Sources: Cenapred, Seguridad, Edomex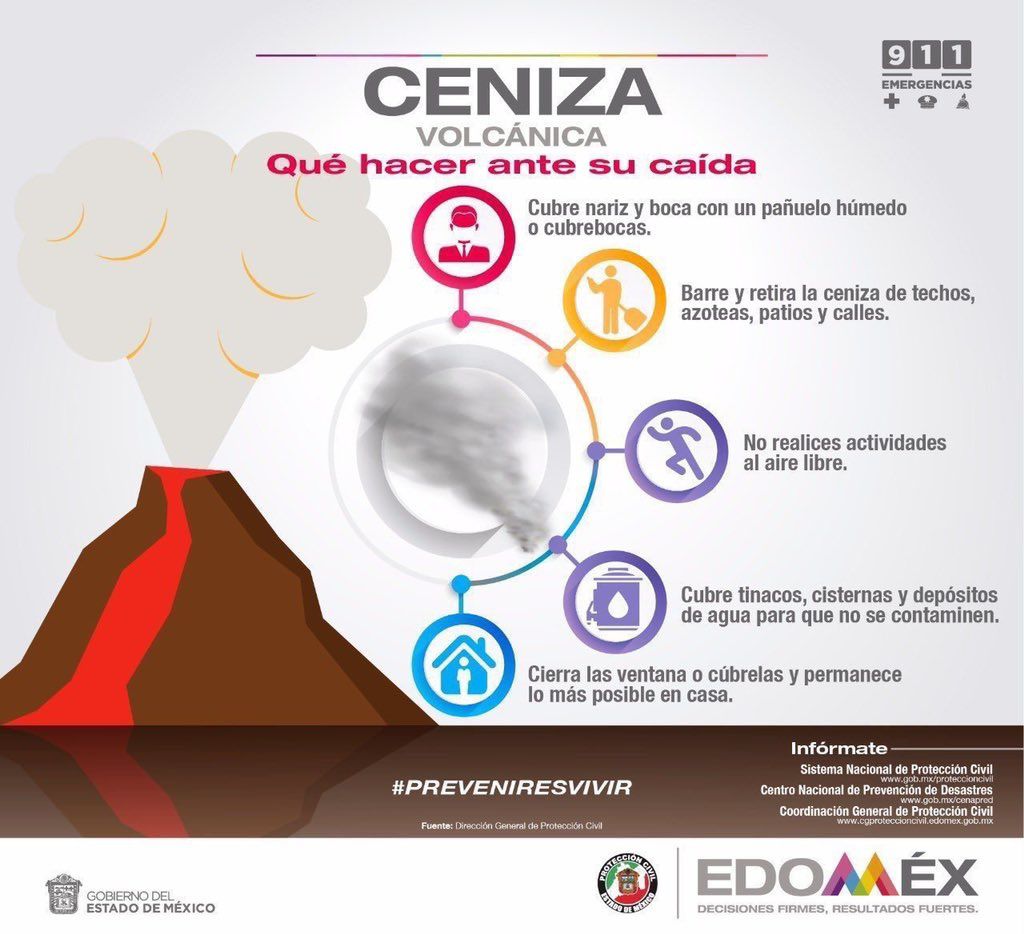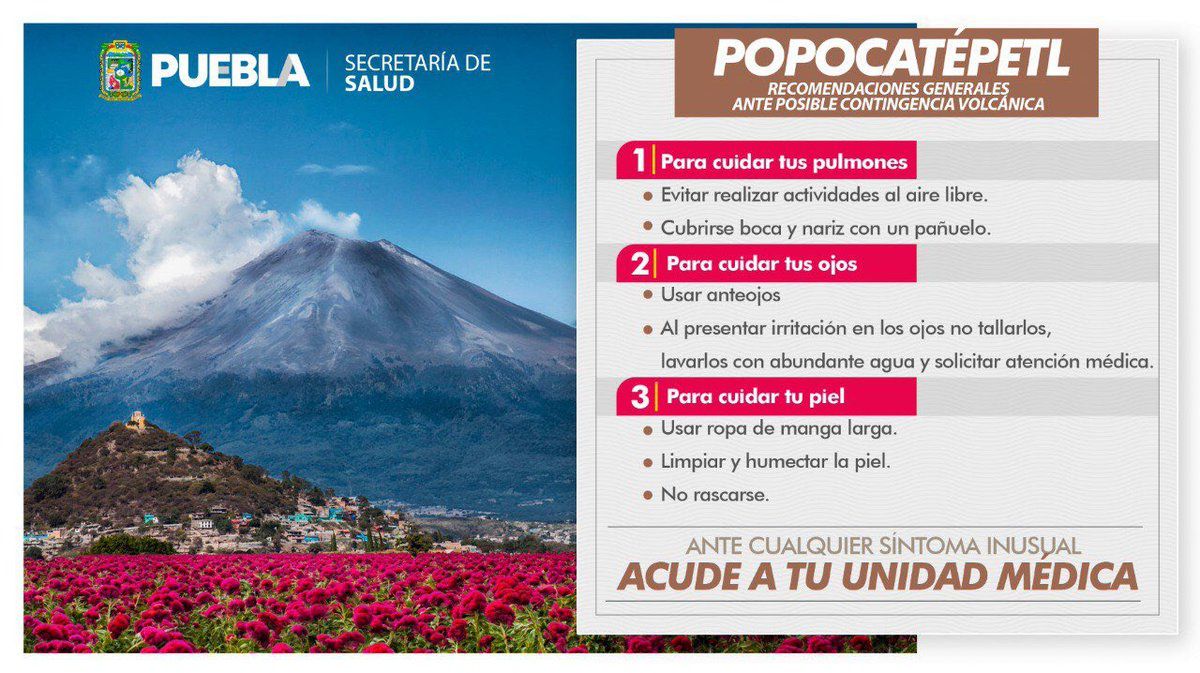 Popocatepetl - measures to be taken in case of ash falls and related dangers - Doc. Edomex & Puebla salud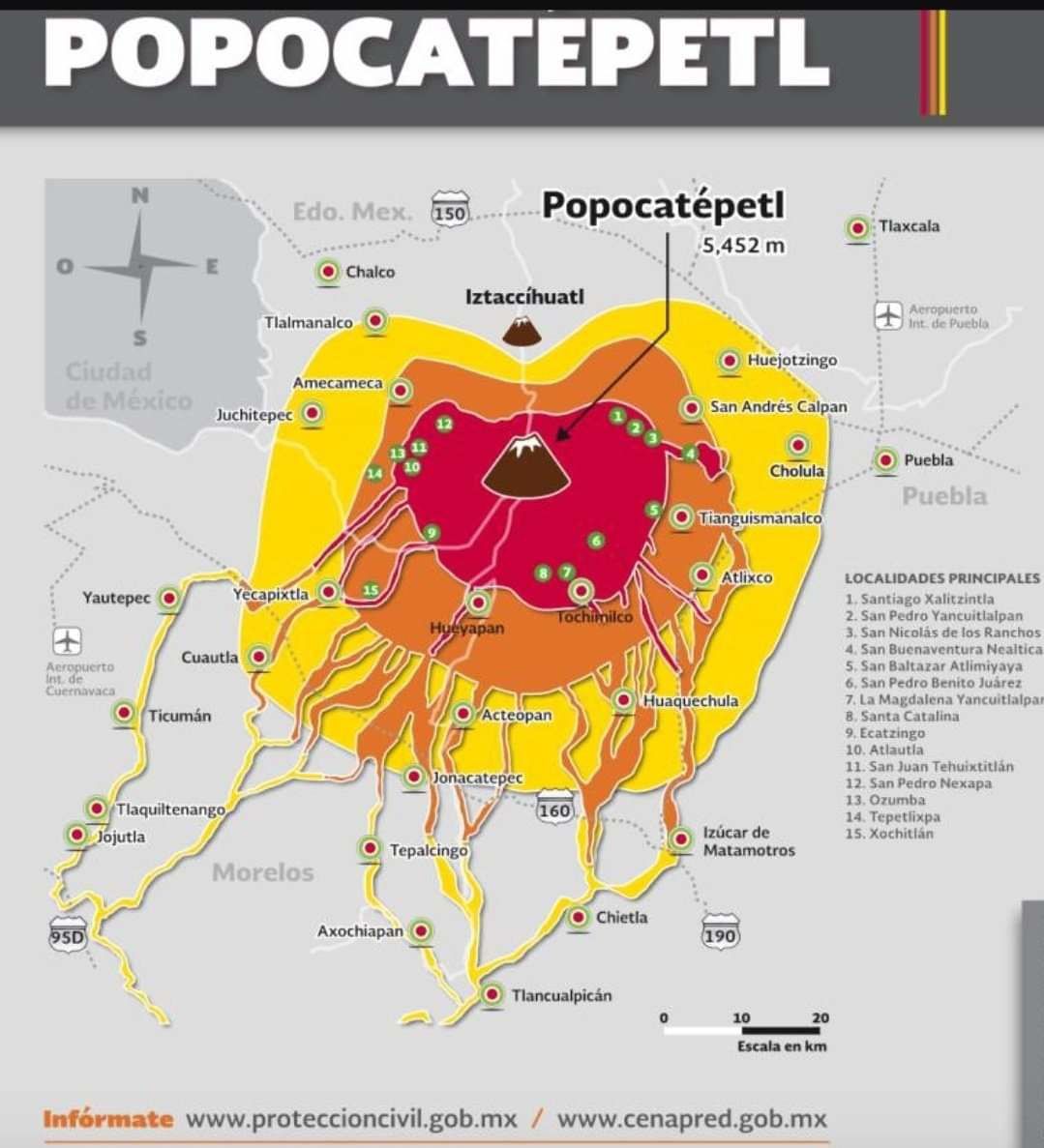 Popocatépetl - 29.03.2019 - areas that may be affected by any lava flows in the event of an eruption - Doc.Proteccion civile / Cenapred
The activity of Fuego / Guatemala shows constant periods of increase in its eruptive behavior, with 20 hourly explosions, and plumes of ash reaching 5,000 meters asl. before moving for 15 to 30 km.
These explosions generate avalanches in the Seca, Las Lajas and Honda barrancas, which remobilize materials; at night, they are incandescent and visible over 350 meters from the crater.
The respect of the instructions is recalled in view of possible new eruptions, accompanied by pyroclastic flows.
Sources: Insivumeh & Conred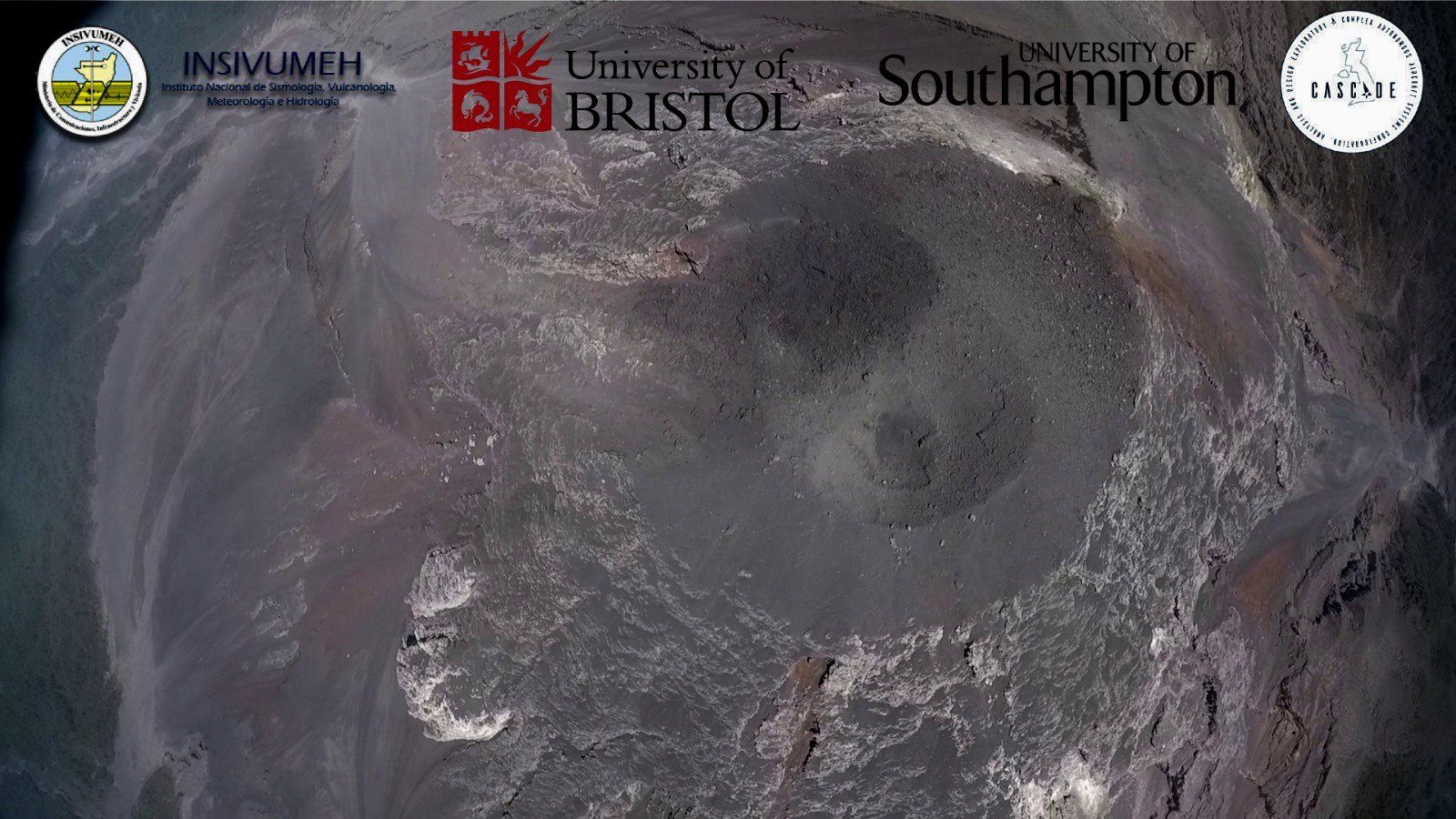 Fuego - photo of the crater between two eruptions on 29.03.2019 / Univ. Bristol & Southampton - Insivumeh - Cascade
A beautiful image of Isabella Island, the largest of the Galapagos archipelago and its volcanoes was posted online 27.03 by ESA.
You can see Wolf, Darwin, Alcedo, Santo Tomás and Cerro Azul volcanoes.
The images are taken by the ESA mini-satellite Proba-V; The bandwidth of its main unit, which covers 2250 km of the continent, captures light in the blue, red, near-infrared, and mid-infrared bands in 300 m pixel increments, up to 100 m in its field central vision. It can map vegetation cover, growth, fire and deforestation around the world in 2 days.
These images are processed by VITO Remote Sensing in Belgium before being distributed to users around the world.
Other photos of the islands can be seen by clicking on this link:
http://proba-v.vgt.vito.be/en/proba-v-gallery
Source: ESA
In the Kuril archipelago, the Ebeko continues a moderate explosive activity since a few months, characterized by small plumes that ash amounting between 1.3 and 5 km.
The distribution of ashes in the nearby city of Severo-Kurilsk is illustrated by an image of the Sentinel Satell 2
Sources: KVERT & Copernicus.