Publié le par Bernard Duyck
The PVMBG recorded on March 14 at Anak Krakatau 4 earthquakes of eruption, a superficial and 2 deep volcanic earthquakes , as well as a continuous tremor of amplitude 1-5 mm.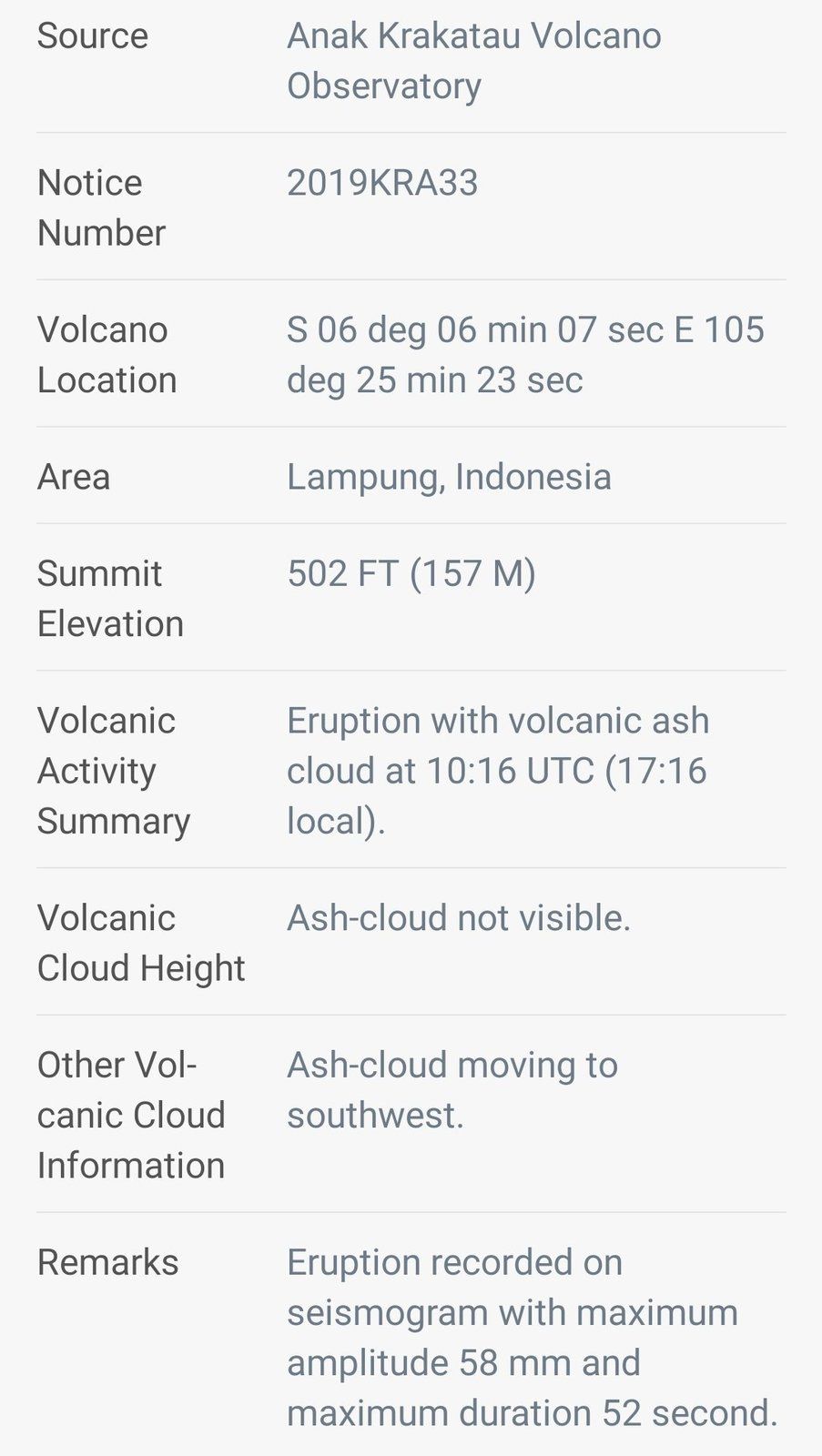 An orange VONA was released on March 14th following an
eruption that occurred at 17:16 local, accompanied by a plume of unreferenced height due to cloud cover. The seismogram of the eruption shows an amplitude of 52 mm for 32 seconds.
Source: PVMBG, Magma Indonesia, VAAC Darwin
The phreatic activity continues in Mayon.
At the three eruptions reported on March 13, were added three more episodes: a total of six phreatic eruptions so, respectively at 9:06, 21:39, 21:46, 21:55, 22:00, and 22:59, accompanied by ash plumes at 200, 500 , 200, 500, 700, and 300 meters above the top respectively.
At the seismicity level, 6 volcanic earthquakes and 3 rockfall episodes were recorded.
Between eruptions, a plume of steam was visible, crawling on the slopes first, before heading to a west sector. Sulfur dioxide emissions were measured at 763 tonnes / day, and noted nighttime glow.
On March 14, at 18:55, a phreatic episode was accompanied by a plume of ash 500 meters above the summit, then drifting south-west.
Two volcanic earthquakes and five rock falls were recorded; meanwhile steam was emitted.
The alert level remains at 2 / moderate level of instability.
Source: Phivolcs
At the Popocatépetl, there is an explosion on March 14 at 14:30; it was accompanied by an ash plume 5,000 meters high and the ejection of incandescent fragments at a distance of 2 km.
This activity remains in the context of the destruction of the # 82 dome and amarillo fase 2 alert.
Source; CENAPRED
VAAC Darwin reports ash emissions on Barren Island, and maintains an Orange Aviation Code, signs of continued activity.