Publié le par Bernard Duyck
Beautiful International Day of Volcanoes to all, with some recent news.
Popocatepetl has experienced 29 exhalations during the past 24 hours, probably accompanied by gas and some ashes, plumes to 400 to 500 meters above the summit, largely obscured by intense cloud cover.
This weather also prevented the presence or no of a new dome during an overflight the April 8 by Federal Police, Cenapred and Unam.
Source: Cenapred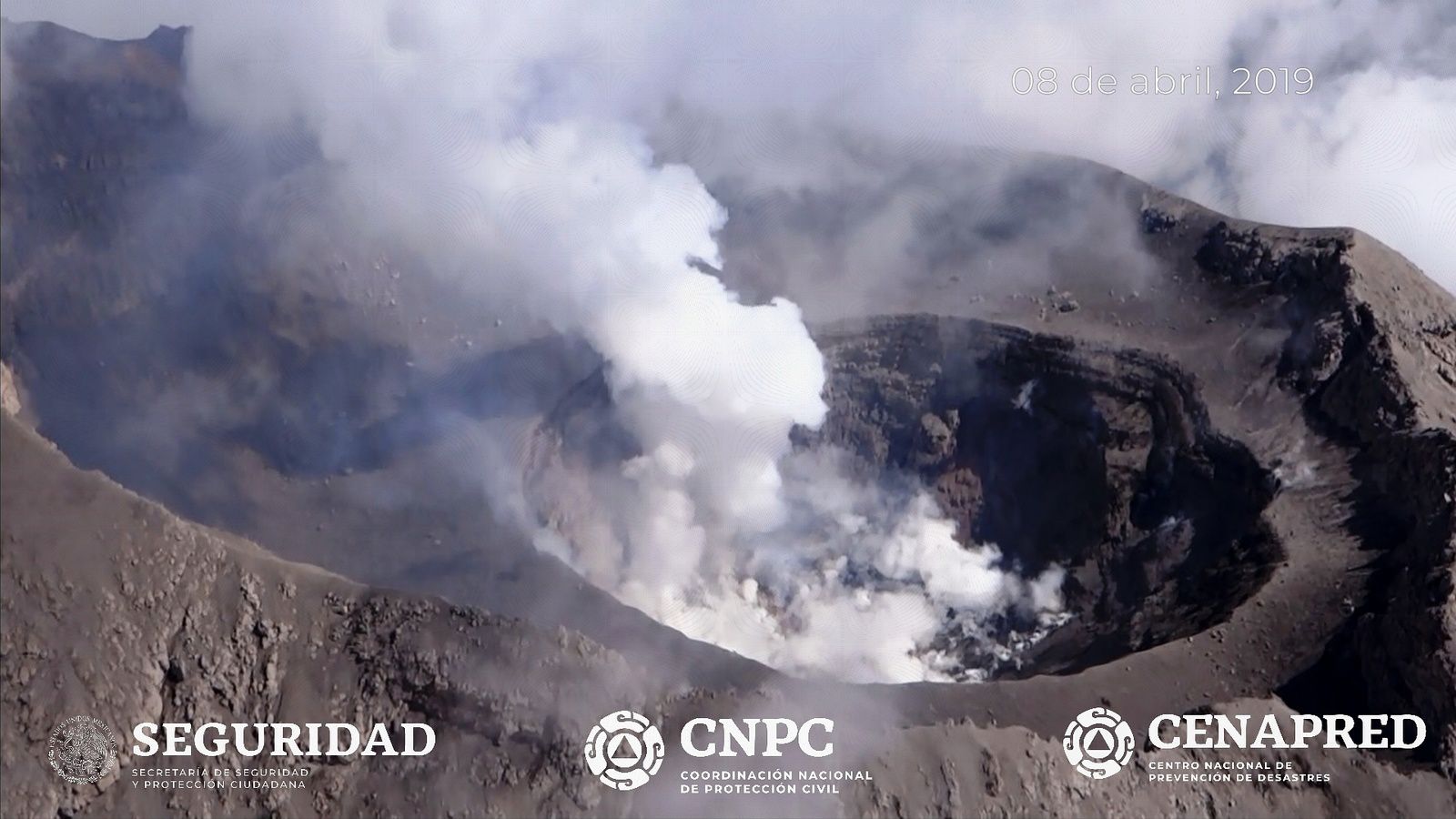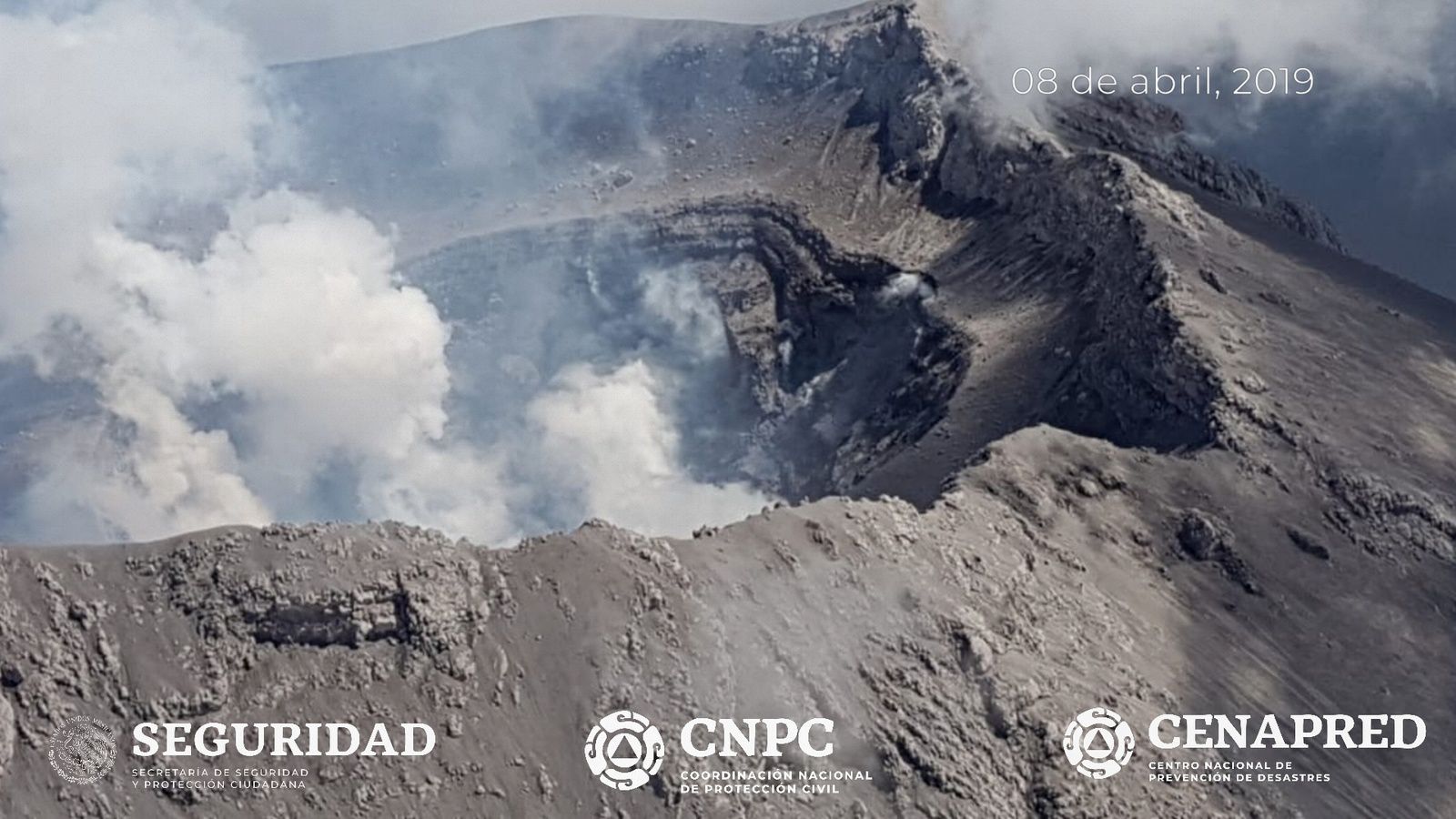 Popocatépetl - the crater and its fumaroles on 08.04.2019 during the overflight by the Cenapred / PF / UNAM
For the second consecutive day, this April 9 at 4:57 local, the monitoring stations of Nevados de Chillan recorded an explosion; it was accompanied by incandescence and ejection of high temperature pyroclastic materials deposited around the crater Nicanor, and an LP seismic signal in relation to the dynamics of the internal fluids.
The Sernageomin links this episode to the partial destruction of the intracratal dome, in the current Naranjo alert level standards. (https://twitter.com/i/status/1115568303924289536)
Source: Sernageomin
In Kamchatka, the eruptive activity of Sheveluch continues, with explosions accompanied by plumes of ashes.
This April 10, the height of the plume is 7.500-8.000 meters asl., drifting southeast of the volcano.
The aviation code remains orange, and volcanic ash advisories follow one another at VAAC Tokyo.
Sources: KVERT & VAAC Tokyo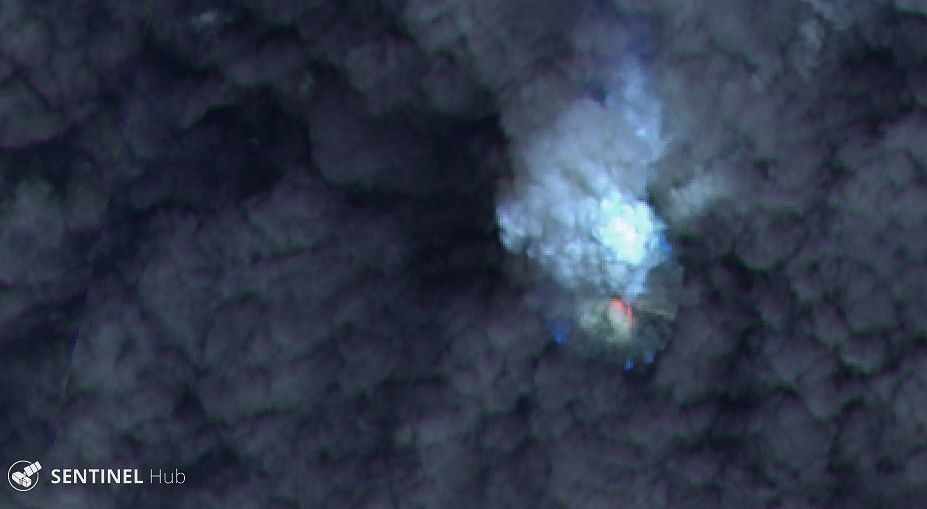 Kadovar - hot spot and plume from 05.04.2019 - image Sentinel-2 image bands 12,11,8A - one click to enlarge
The VAAC Darwin reports on April 9 multiple discrete eruptions observed on satellite images of Kadovar, Papua New Guinea.
This explosive activity has been going on for days and produced on April 9th ​​an ash plume rising to 1,200 meters (flight level 040), dispelled on April 10th.
On the Sentinel 2 images, a hot spot is present in the summit zone on April 5; an observer reports the summit plume and the degassing of the costal dome on April 6th.
Sources: VAAC Darwin, Sentinel 2 and local observer.