Publié le par Bernard Duyck
After those of April 9th ​​and 10th, a new eruption - presumably phreatic - was observed at Rincon de La Vieja on April 12th at 6:43 am; it was accompanied by a whitish plume that rose 500 meters above the crater, and lasted a minute.
Source: Ovsicori (video: https://www.facebook.com/OVSICORI/videos/406630833470215/)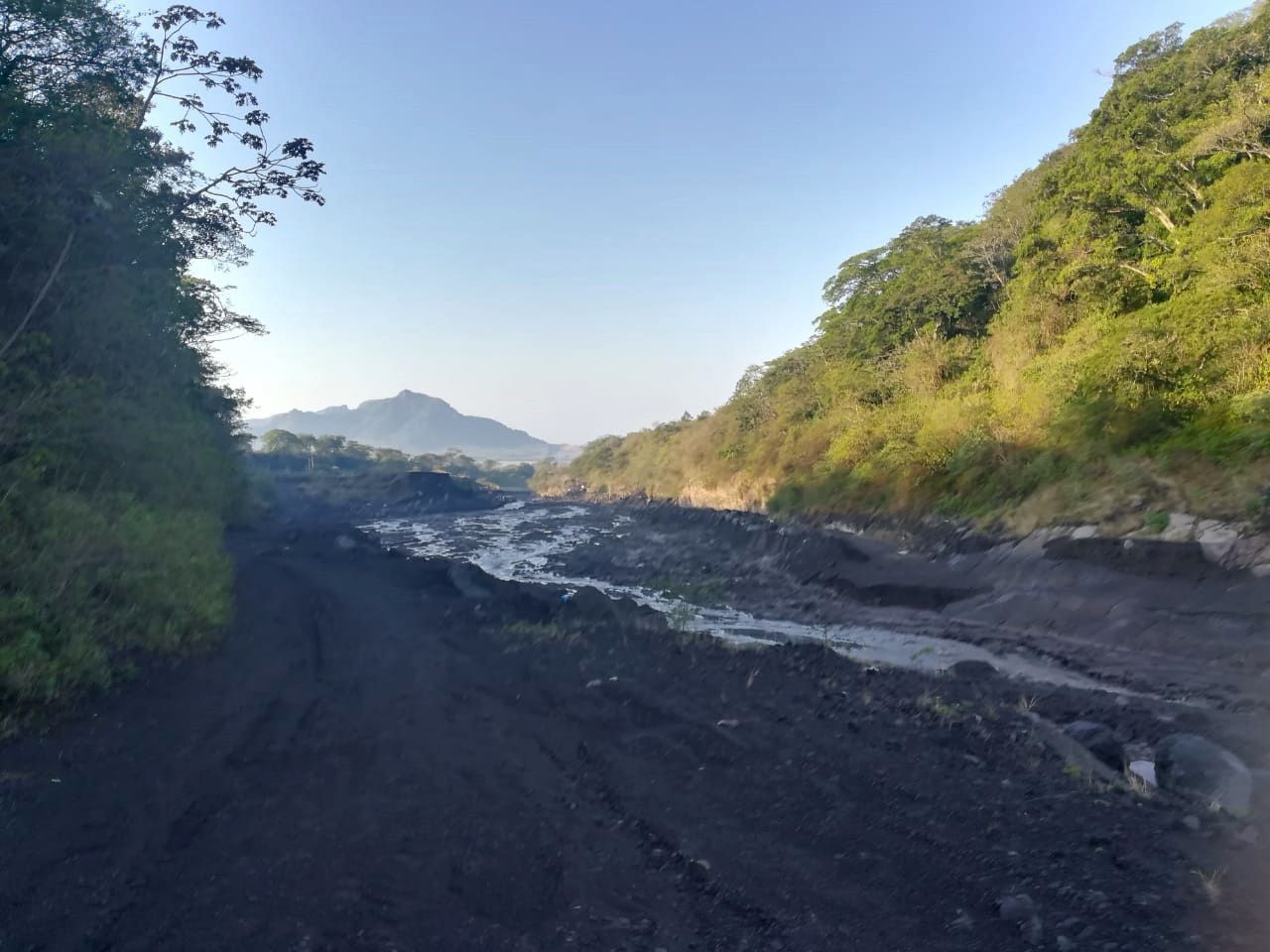 Fuego - paso for the El Jute barranca - lahar - San Andrés Osuna photo, Escuintla / Clima Guatemala 12.04.2019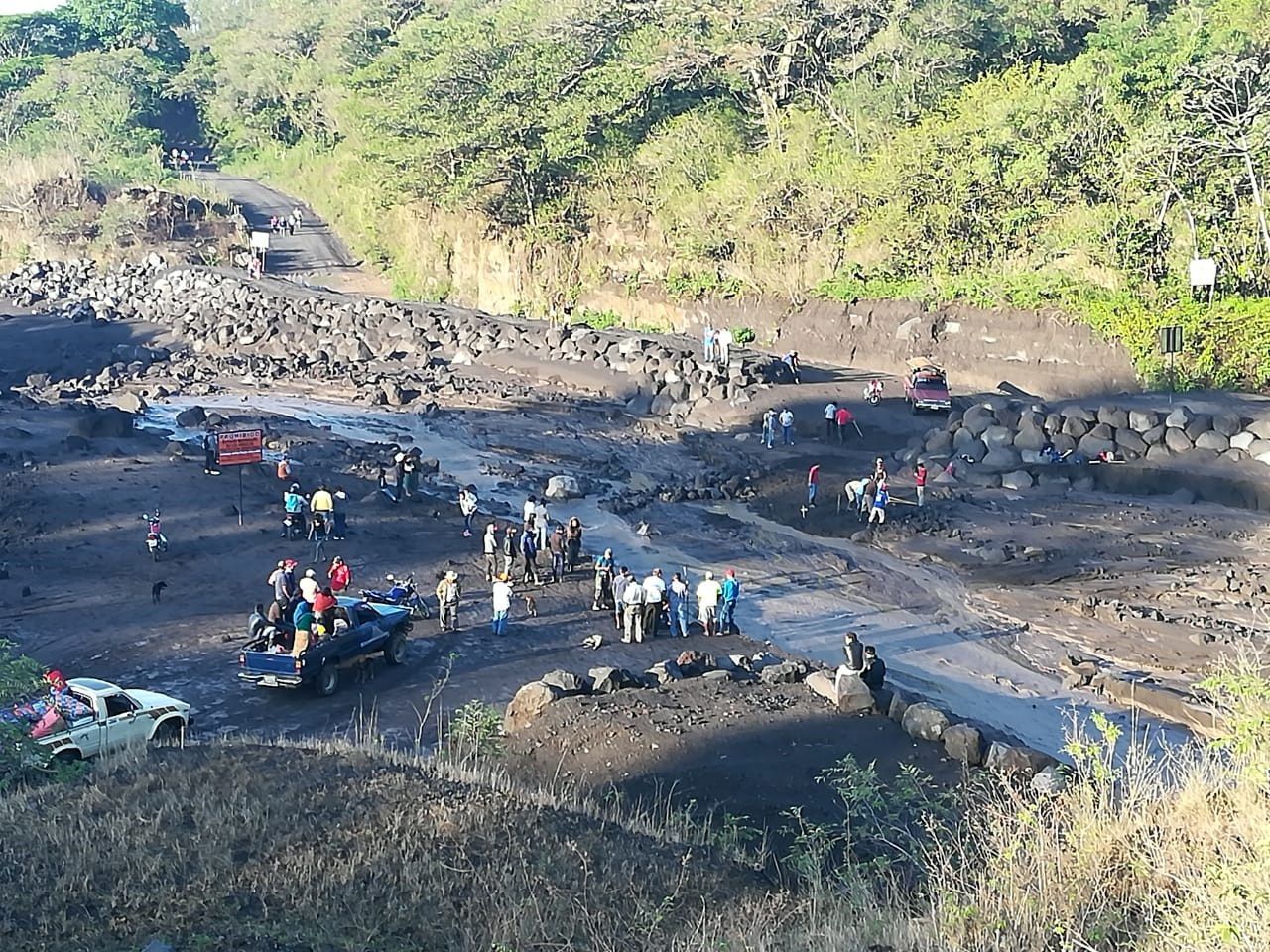 Fuego - paso for the El Jute barranca - photo San Andrés Osuna, Escuintla / Clima Guatemala 12.04.2019
Persistent heavy rains on the Fuego volcano in Guatemala resulted in lahars in various drainages on April 11th: the Taniluya, Ceniza and El Jute barrancas were impacted, and thousands of people from surrounding communities were blocked.
Local coordination for disaster reduction / COLRED has made every effort to reactivate the zones of passage, supported in its actions by the inhabitants.
Sources: Conred and Clima Guatemala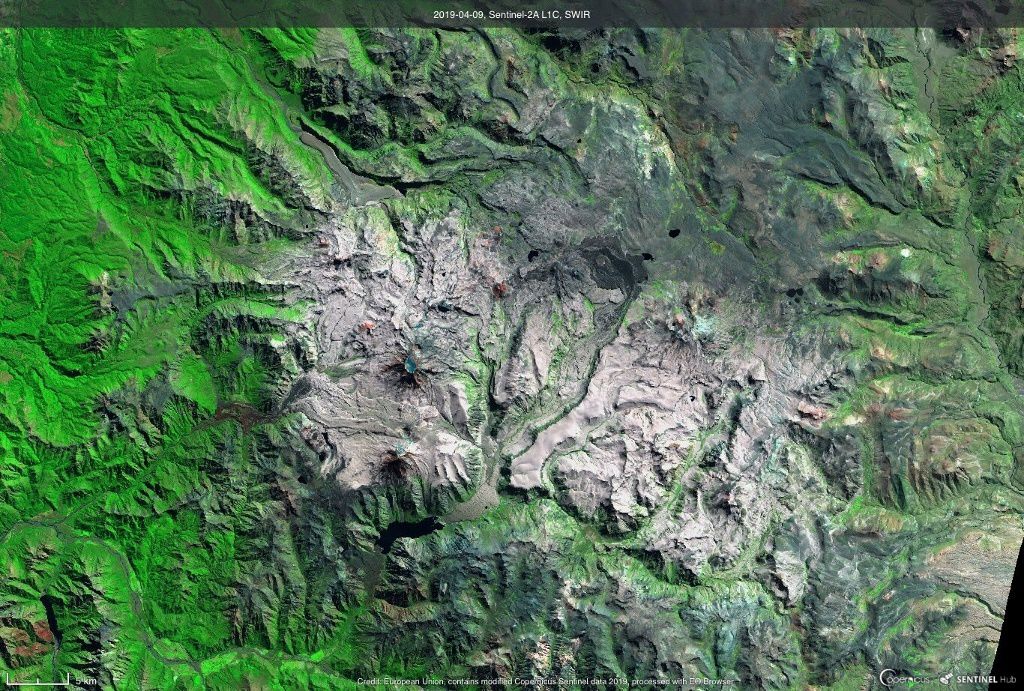 Descabezado Quizapu volcano - the summit occupied by the ice, in blue in the center left of the image Sentinel 2A L1C via Coperncus 09.04.2019
Copernicus reports signs of activity at the Descabezado Quizapu, Chile, based on the levels of aerosols measured by Sentinel 5P on March 9, believed to be associated with ash plumes.
Dezcabezado Grande is an andesitic to rhyodacitic stratovolcano with a 1,400 meter wide crater filled with ice; it is located in a volcanic field 20 km by 30, with Cerro Azul and Quizapu.
The last eruption of the Quizapu was Plinian, of VEI 3 , accompanied by an eruptive column more than 30 km high, and dated from June 1932 to 1933. It affected Valparaiso and the neighboring countries: Argentina, Brazil and Brazil. 'Uruguay.
Sources: Copernicus and GVP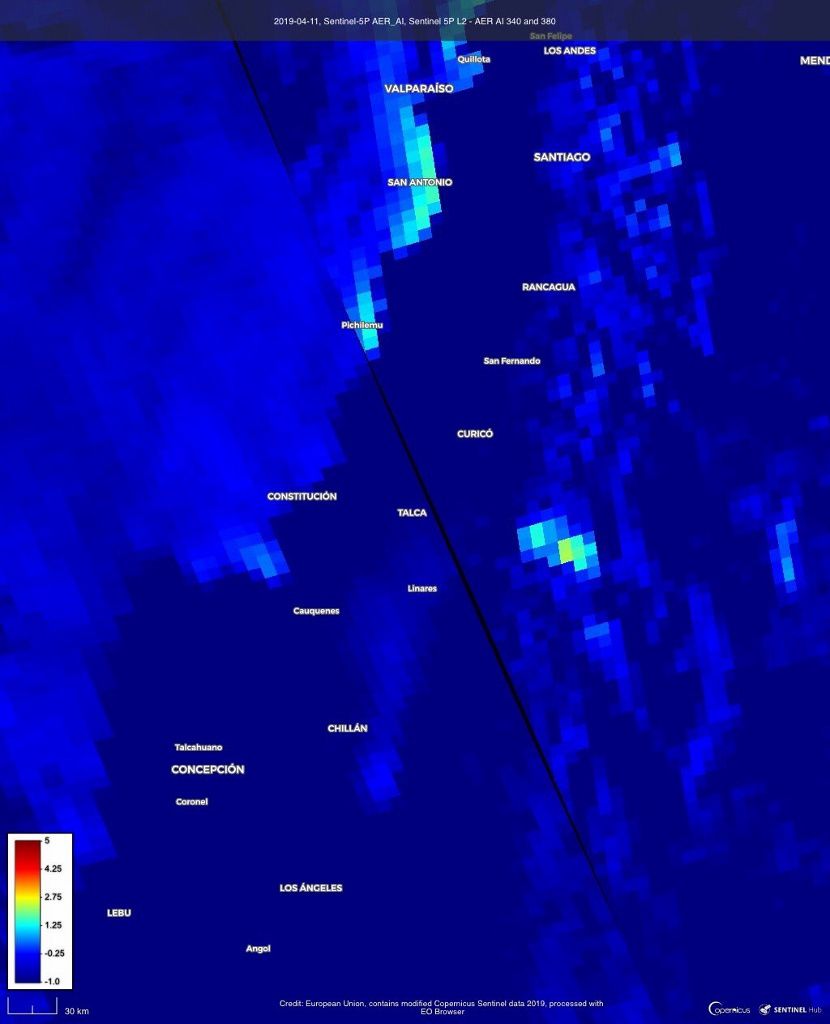 Descabezado Quizapu volcano - levels of aerosols captured by Sentinel 5P on 09.04.2019 via Coperncus
The Sheveluch continues its eruptive cycle, with this April 13, a plume of gas, steam and ash reported by the KVERT at 3,500 meters asl, drifting east-southeast over 70 km.
The aviation code remains orange because of the possibility of ash explosions with plume up to 10-15 km high.
Sources: KVERT and VAAC Tokyo
A novelty to report from the Global Volcanism Program:
In addition to its database of eruptions of the last 10,000 years and its catalog of Holocene and Pleistocene volcanoes, it has just created interesting lists concerning :
- eruptions between 2009 and 2018,
- eruptions during the year 2018 and 2019,
- and current eruptions, updated to April 12, 2019.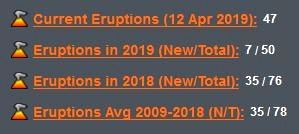 Source: Smithsonian Institution, Global Volcanism Program http://volcano.si.edu/