Publié le par Bernard Duyck
Stupefaction after the fire and the almost complete destruction of the roofs of Notre-Dame Cathedral in Paris. The loss is hard felt by all !
This historic monument, an inestimable heritage, will be missed by many, even if the will to rebuild it is already expressed.
By sympathy and solidarity with all the French people.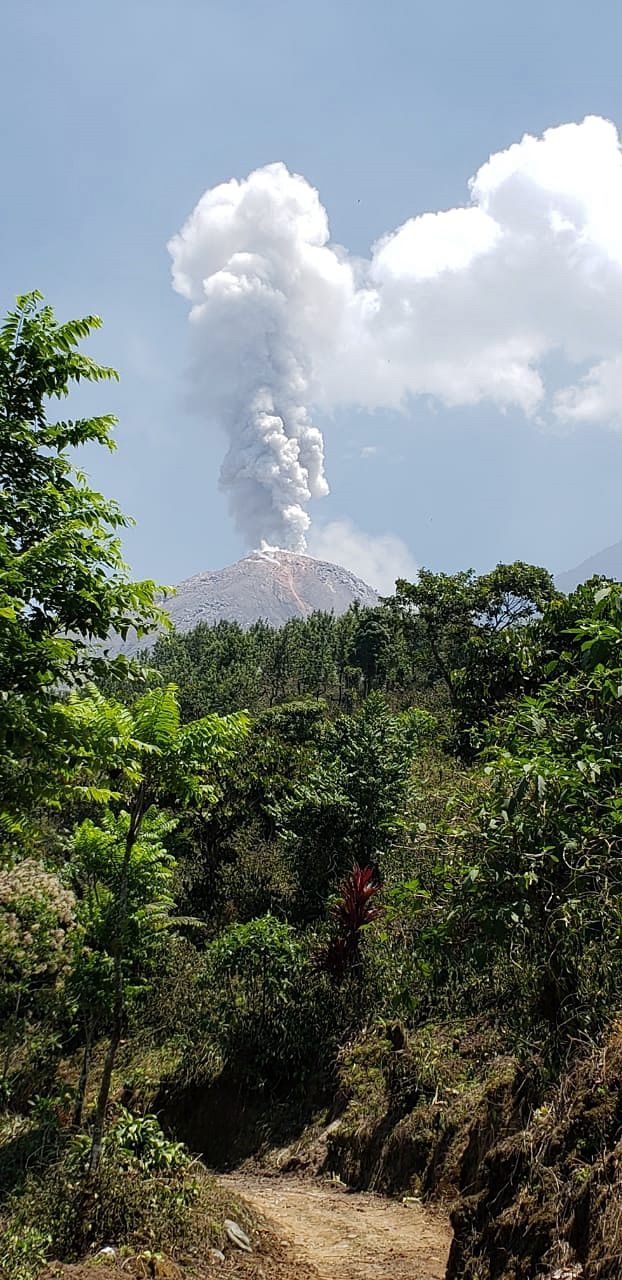 Santiaguito - 15.04.2019 - photo Conred /  photo Edgar Cabrera COLRED Finca El Faro, El Palmar, Quetzaltenango.
In Guatemala, the Santiaguito presented on April 15 a large white degassing at a height of 3,000 meters asl.
Thirteen weak explosions were recorded during the last 24 hours, accompanied by gray plume at 3,100 meters asl, then moving westward.
Sources: Insivumeh and Conred.
On April 15, since 9:55 local, the Popocatépetl presents a constant emission of ash, water vapor and volcanic gases, moved towards the east by the winds.
Cenapred reports that in the past 24 hours, 41 exhalations have been recorded, with plumes of gas, steam and light amounts of ash. A volcano-tectonic earthquake is reported at 2:42, a magnitude of 2.8, and 214 minutes of tremor. Nighttime glow was observed at the time of some exhalations.
The alert remains at amarillo fase 3, with a reminder of the prohibited zone and the precautions to be taken against ashes and fine particles emitted.
Source: Cenapred
In Chile, Werner Keller reports that a complete sequence of lava fountains at Villarica could be captured this April 15 thanks to a technical innovation / POVI 2.0, set up in last December.
Half an hour before, a significant ejection of pyroclasts reached a height of 70 meters above the edge of the crater, the highest documented since February 2017.
The inner walls of the crater have been partially covered with pyroclasts (ash and lapilli) and scoriae bombs of 15-20 cm in diameter are emerging on the edges of the crater.
Seismic energy, however, has been maintained since December 2018 with a downward trend.
Source: Werner Keller / POVI