Publié le par Bernard Duyck
After an intensification of the number of volcanic earthquakes and degassing on April 14 from 13:30 JST, the JMA has increased the alert level of the Asosan from 1 to 2, with a forbidden zone of 1 km around the crater Naka- dake.
A very small eruption occurred on April 16 at 18:28 local; it did not continue after about 30 minutes. The JMA observed the height of the ash emission to 200 meters above the crater.
The last major eruption of Aso was on October 8, 2016, when he produced a plume of ashes rising to 11,000 meters asl, and ejected bombs on the slopes of the volcano.
Source: JMA & Asahi Shimbun
After the activity of April 13 from 16:56, an explosion occurred at Sakurajima on April 17 at 0:03 local, accompanied by a plume of ash 2,000 meters above the crater Minamidake, dispersing to the northwest .
Source: JMA
This week's seismic activity at Rincon de La Vieja showed a slight increase compared to previous weeks.
In total, the RSN recorded 5 seismic signals associated with eruptions from 9 April to 20:33, from 10 to 06:16 and 08:53, from 12 to 06:13 (corroborated by the RSN camera in Buenos Aires de Upala) and from 13 April to 00:07 . This last eruption, the most energetic of the week, generated a deposit of sediment and ash on the upper edge of the active crater and lasted 220 seconds. The predominant seismic signals of this week are volcano-tectonic (less than ten) and long period, including the type "tornillo" (more than two tens).
In addition, a spasmodic tremor was recorded, continuous and pulsed with variations in amplitude and duration.
Source: RSN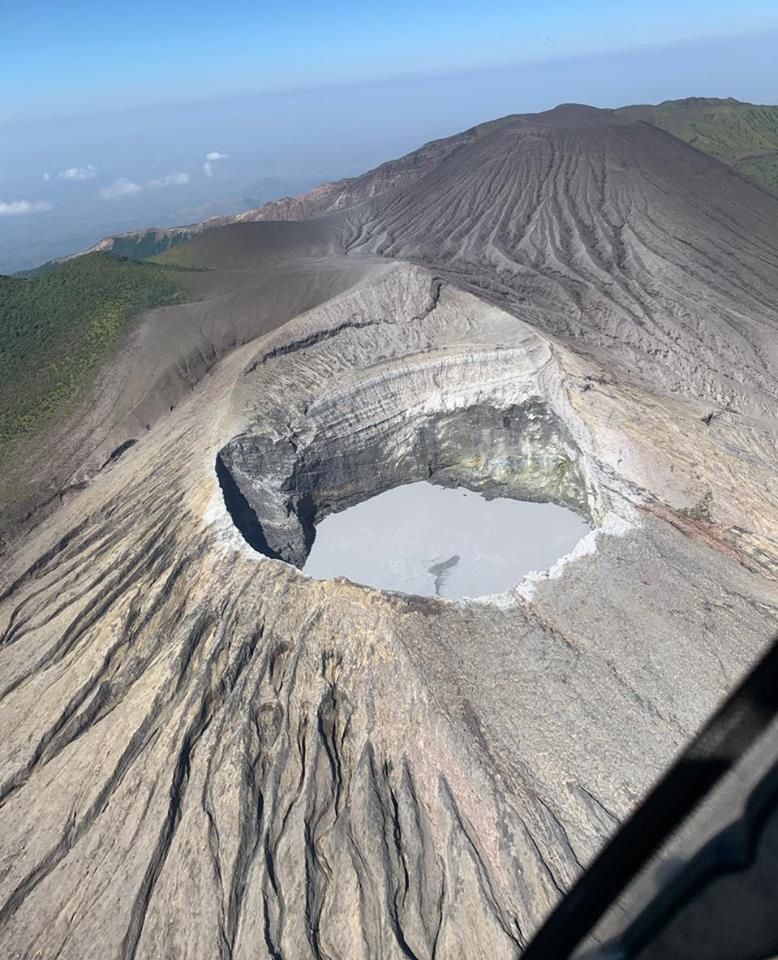 In this photo, the active crater of Rincon de la Vieja is observed, with a low level of the lake and some deposits of sediments and ash produced from the eruption of April 13 at 00:07 In the background, the cone of von Seebach. Photo RSN / by Chris Allen, of Sunquest Helitours, April 14th.
The Karangetang, in alert level 3 / siaga on the island of Siau / Sulawesi, shows since November 25, 2018 two summit craters with a varying activity.
A Sentinel 2 image from April 14 shows gas plumes heading southwest and hot spots into the craters.
Karangetang activity ranks it among the most active volcanoes in Indonesia with more than 40 eruptions since 1675.
Sources: PVMBG, Magma Indonesia and Sentinel 2.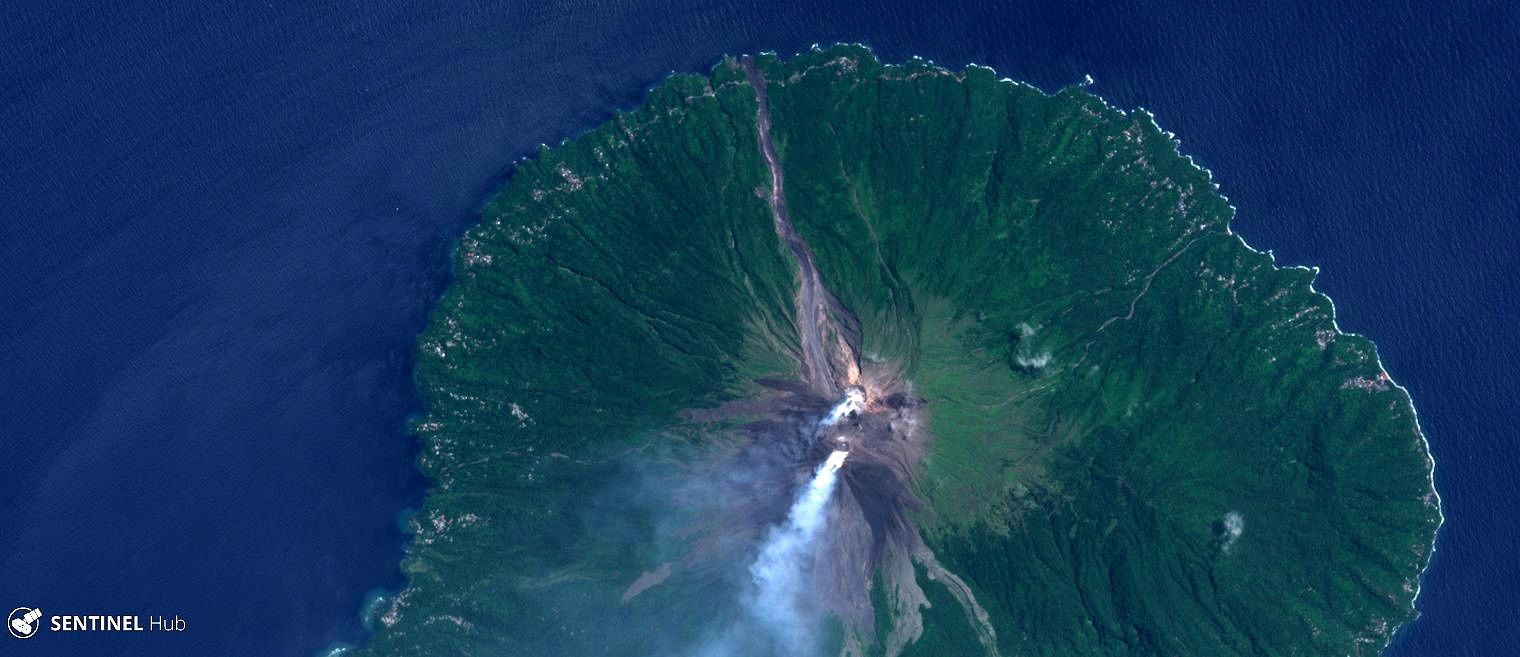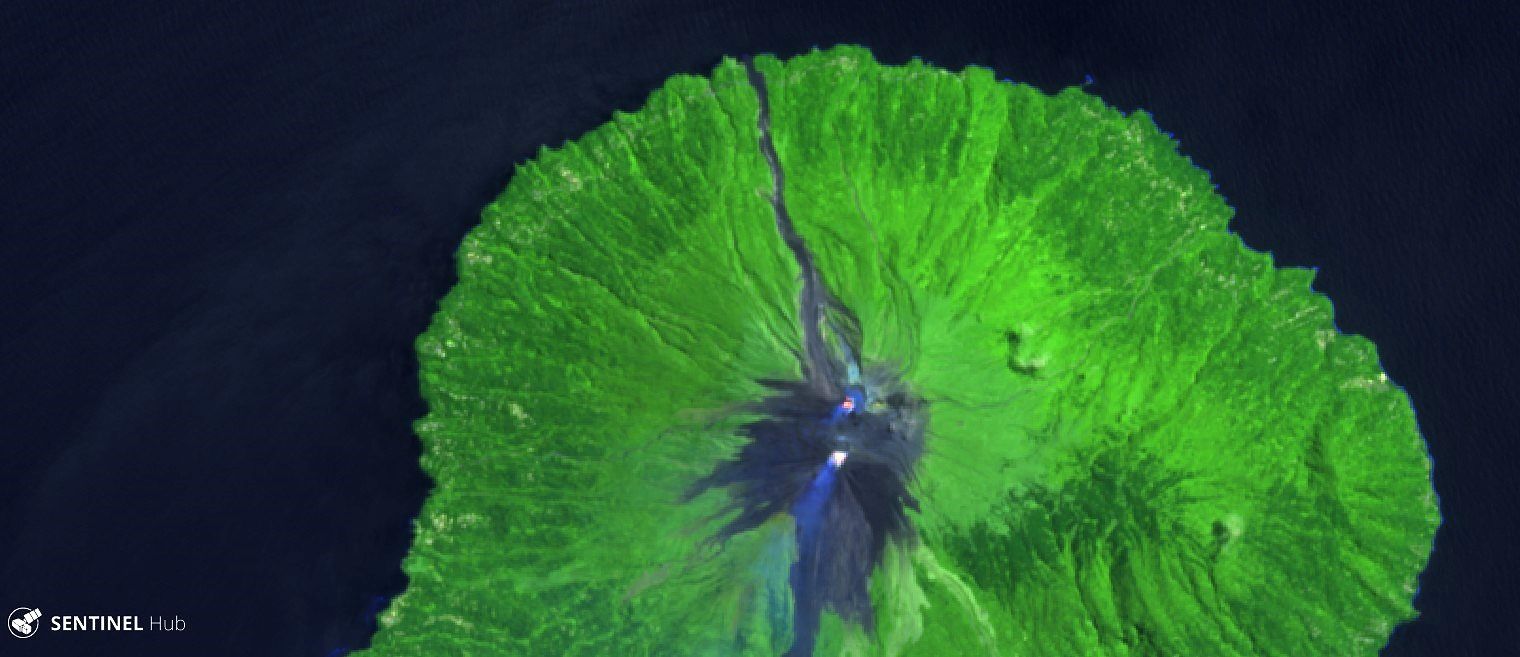 Karangetang - Sentinel 2 images of 14.04.2019, respectively in natural colors (top) and strips 12,11,4 'below) - one click to enlarge