Publié le par Bernard Duyck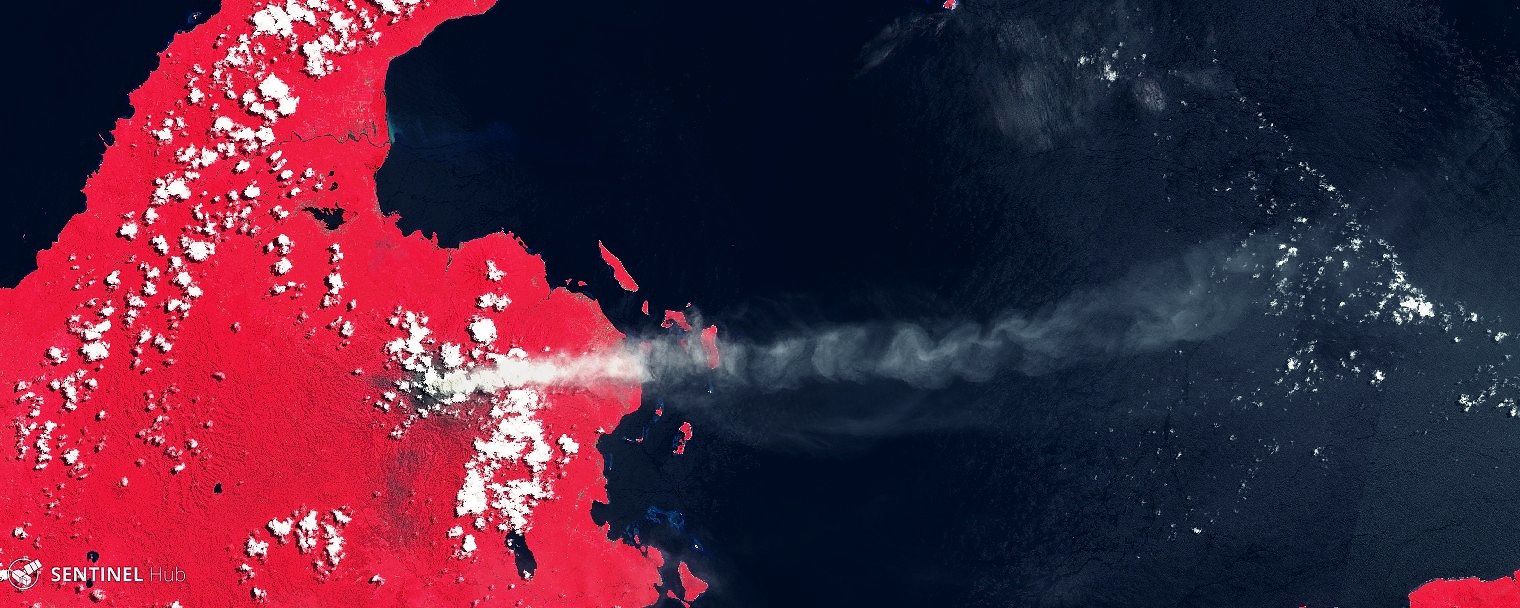 Dukono - long plume looking east on this image Sentinel-2 image IR bands 8.4,3 from 16.04.2019 - one click to enlarge
At Dukono, on the island of Halmahera, there are continuous eruptions.
The VAAC Darwin reports the emission on April 10-12 and April 15-16 of ash plumes rising up to 2,400 meters asl before dispersing according to the direction of the wind.
The alert level remains at 2 / waspada, with a 2 km exclusion zone around the Malupang Warirang crater; the VONA has been in orange since April 12, following the emission of an ash plume at 1,900 meters asl. approximately (600 meters above the crater)
Sources: VAAC Darwin, Sentinel 2 & Magma Indonesia
The activity of Turrialba between 2010 and 2018 mainly affected populations around the greater metropolitan area.
According to reports from individuals on the social networks and the scientific reports of the Ovsicori and the RSN, between 8 and 9 million cubic meters of ash were expelled, of which 87% on some parts of the big metropolis, of which Curridabat, San Pedro de Montes de Oca, Moravia, Goicoechea and Coronado.
These ashes impact the air traffic, with 373 flights disrupted or canceled.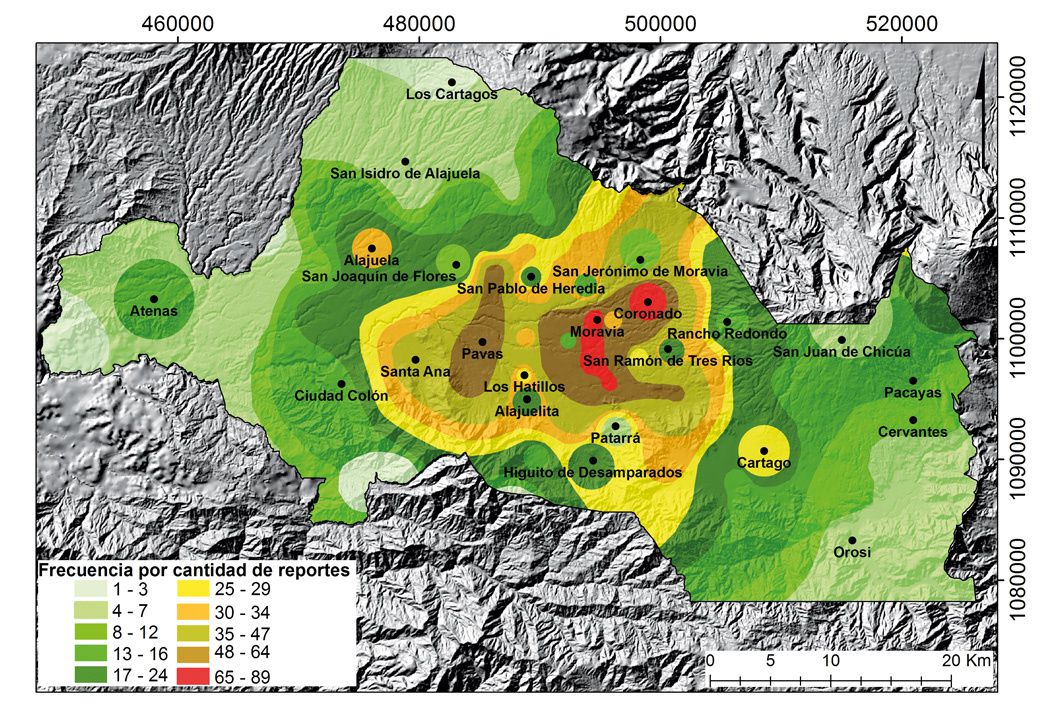 Turrialba - The isofrequency data revealed that out of 123 villages that reported an ashfall, between 2010 and 2017, 68 are located in 29 cantons belonging to the metropolitan area. - Doc. University of Costa Rica
Since late 2017, no volcanic activity has been reported, and the National Park could be reopened to visitors this year; the restriction zone is within a radius of 2-3 km, increased to 5 km in case of intensification of activity.
Source : Universidad de Costa Rica
GeoNet / GNS scientists' observations show that Whakaari / White island's activity level is not substantially altered, and corresponds to Alert Level 1 and the Green Aviation Code.
The temperature of the crater lake has risen to more than 60 °C, with many fumaroles contributing to the high temperature. The temperature of the strongest accessible fumarole remains around 120-130 °C. The dome area, west side of the crater, remains under water.
Seismicity in the 10-50 km around the volcano is high, but the volcanic tremor remains low.
The flow of sulfur dioxide, an indicator of magmatic movements, remains in the norms of previous years.
The current crater lake at Whakaari / White Island was formed following an eruption in April 2016 that removed the present lake and dug the bottom of the crater by about 13 meters. Major crater lakes have formed 4 times over the past 16 years, but have never reached the overflow. In February-March 2006, the lake level was one meter above the overflow level, before retiring due to warming and evaporation. An overflowing lake would impact the bottom of the crater and potentially the dynamics of the hydrothermal system.
It is now unlikely to happen because since the end of January 2019, the lake's water level has been declining.
Source: GeoNet / GNS