Publié le par Bernard Duyck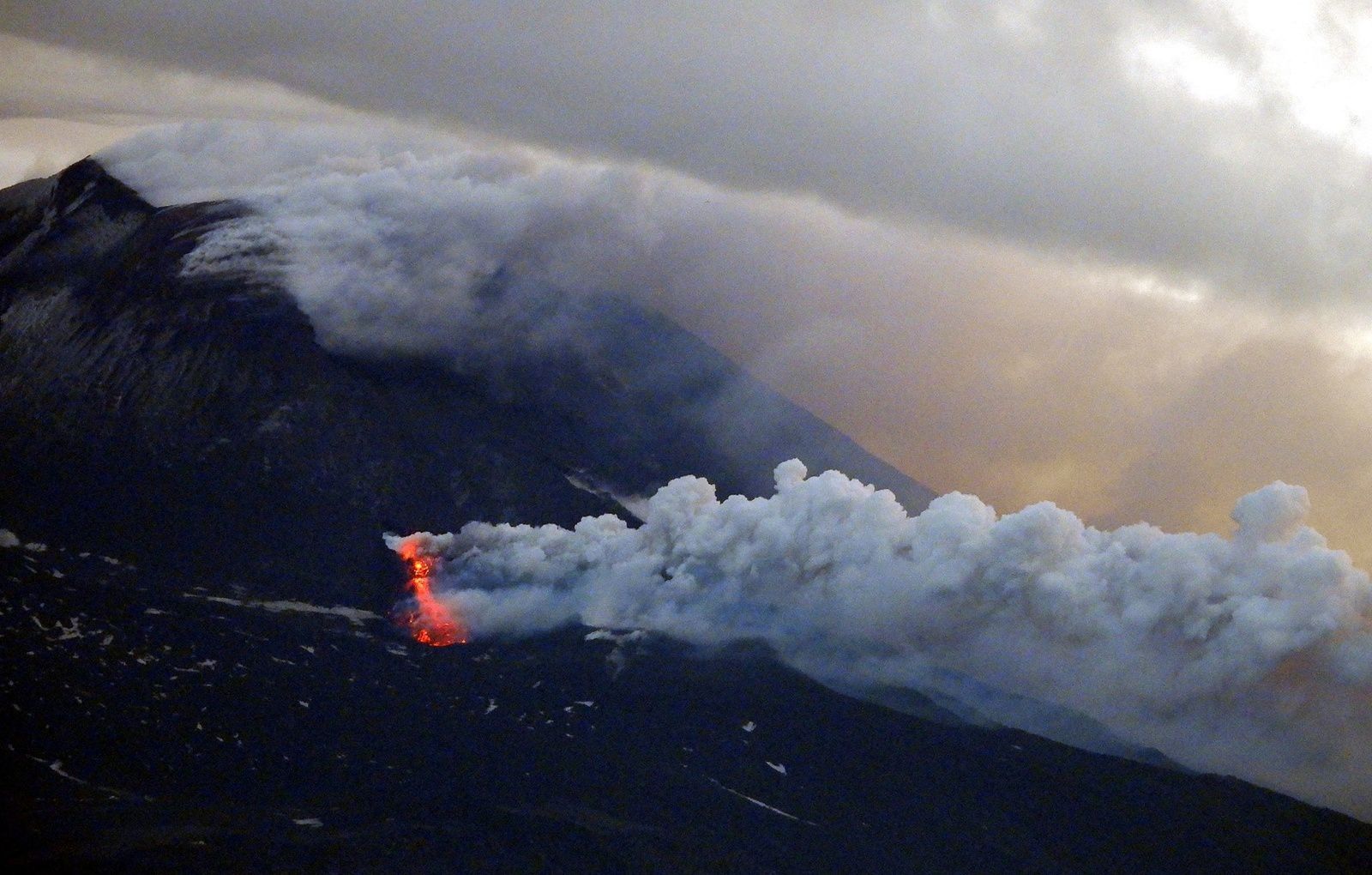 Etna - 30.05.2019 / around 5:40 , a few minutes after fracture opening on the SSE flank of the NSEC - photo Boris Behncke from Tremestrieri Etneo
At the beginning of the day on May 30, a new subterminal eruption (almost summit) started at Etna.
Two eruptive fractures were opened: one on the northeast flank of the new southeastern crater, the other at the south-south-east base of the NSEC, where a modest Strombolian activity and the emission of small lava flows.
The average amplitude of the volcanic tremor began to increase towards the end of the evening on May 29th.
Source / INGV Catania and communication from Boris Behncke
In Costa Rica, Poas experienced a small phreatic eruption on May 29 around 8:13 local time, followed by steam emission; a white plume rose 400 meters above the crater.
The activity lasted 5 minutes. - video on Facebook / RSN https://www.facebook.com/RSN.CR/videos/592347731254046/
Two other episodes occurred respectively at 15:24 and 19:30 local.
Sources: Ovsicori & RSN

Poas - image Sentinel 2 bands 5,4,2 from 21.05.2019 - the active crater is located to the right of the "sterilized" zone by the gases (dominant direction of the winds) - the Laguna Botos is on the right at the bottom of the photo - a click to enlarge
The IGEPN has published a special report on the seismic swarm centered north of Quito in Ecuador on 28 May.
Earthquakes, whose local magnitude varies between 1.4 and 2.8, have a hypocentre not exceeding 7 km.
The localization and the focal mechanisms associate them with a segment of the Quito fault, which passes under the city.
These swarms have already occurred on other occasions and the activity usually decreases after a few days. However, we can not exclude the possibility of an earthquake of greater magnitude, insofar as we are on an active fault.
Source: IGEPN - Special seismic report # 14-2019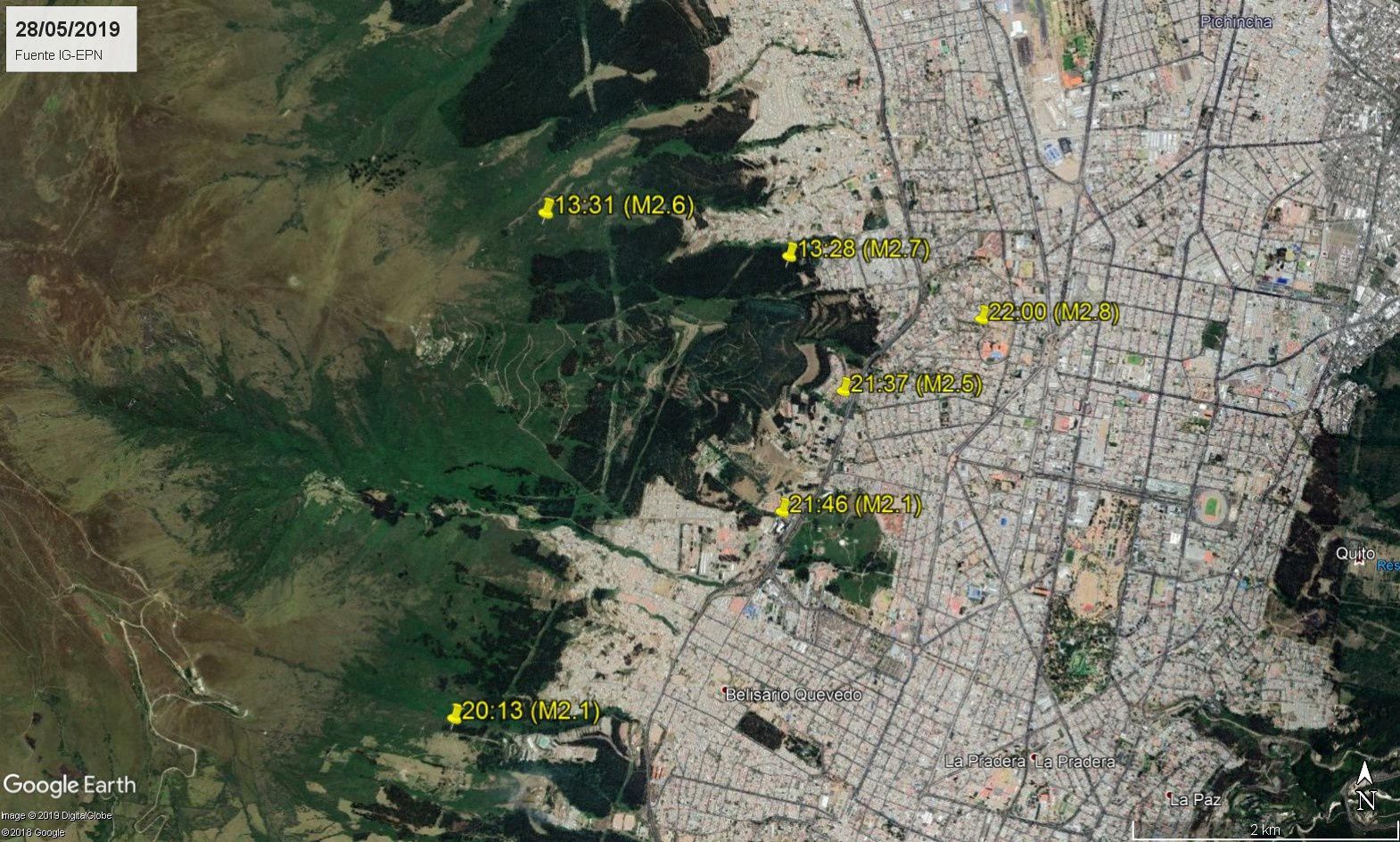 Quito - location and magnitude of the most important earthquakes recorded in the north of the city on 28.05.2019 - Doc. IGEPN