Publié le par Bernard Duyck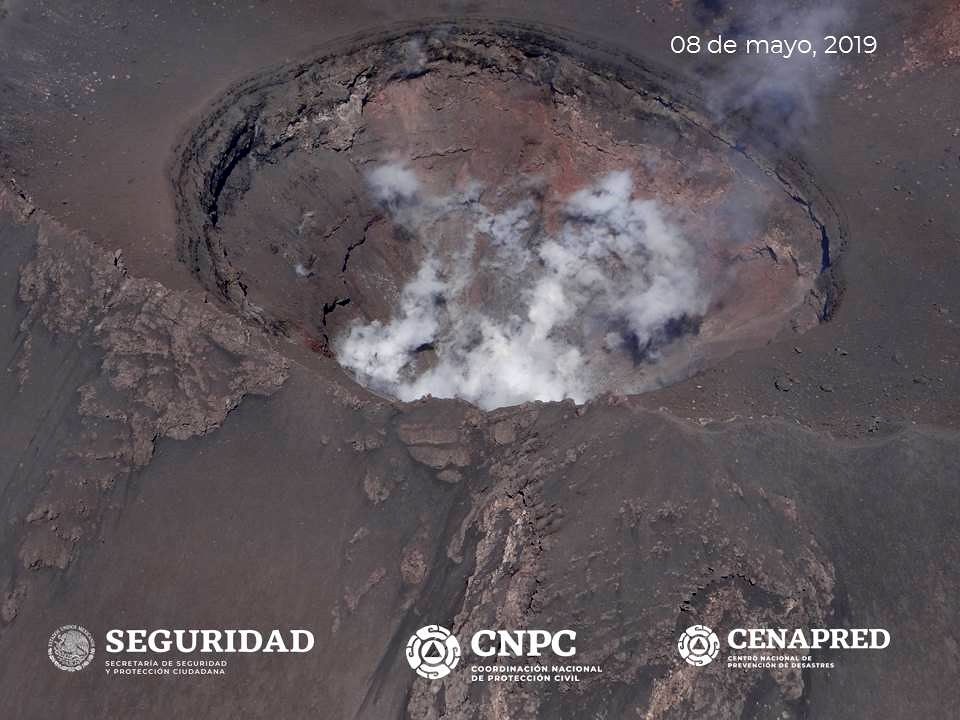 Popocatépetl - crater during the surveillance flight of May 8, 2019 - photo Cenapred / Unam / Policia Federal
In the last 24 hours, Cenapred has registered 33 exhalations from Popocatépetl, accompanied by emissions of water vapor and gas, interspersed with light emissions of the same type.
No night glow is reported.
Images of the May 8 reconnaissance flyover, jointly conducted by Cenapred, Unam and the Federal Police, went online; they show the absence of a dome (open system) and the dimensions of the crater about 350 meters in diameter and 250 meters deep.
The volcanic alert remains at Amarillo Fase 2.
Source: Cenapred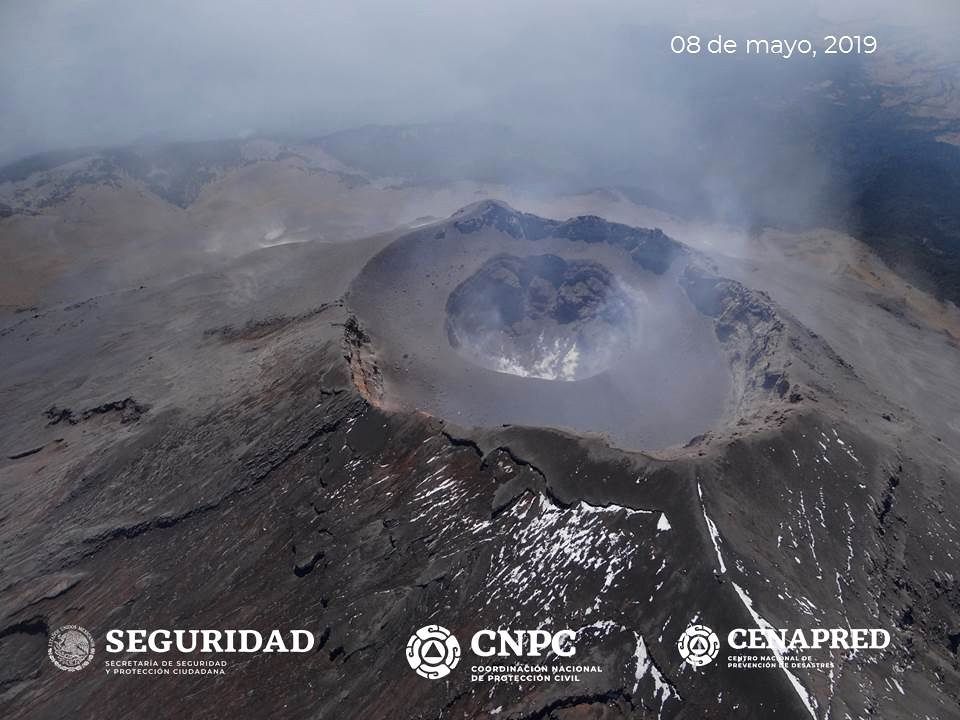 Popocatépetl - the summit, during the surveillance flight of May 8, 2019 - photo Cenapred / Unam / Policia Federal
VAAC Darwin still reports a visible hot spot on the Himawari satellite images at Agung, corroborated by those of Sentinel 2 of 13.05.2019.
The ashes dissipated to the east.
Source: VAAC Darwin, Mirova & Sentinel 2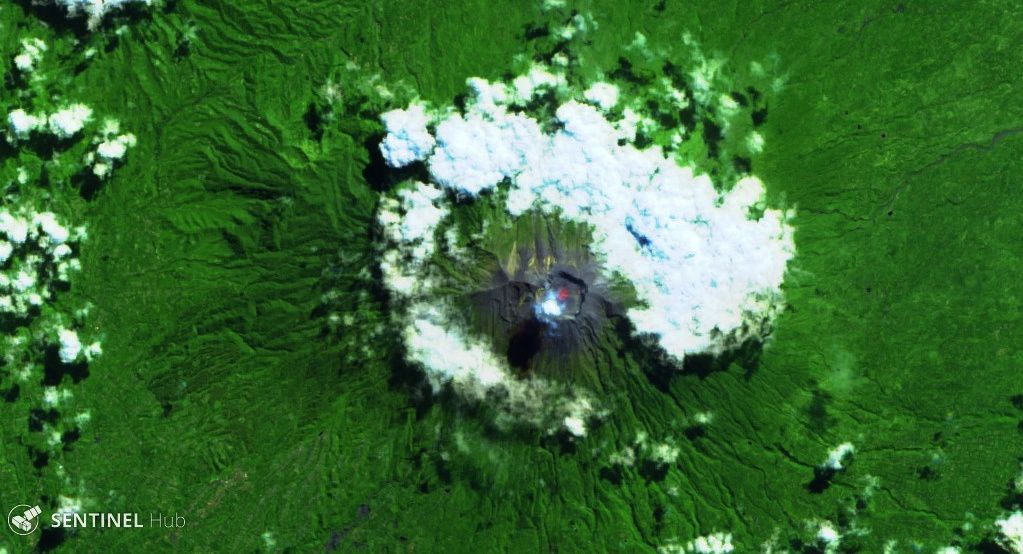 Agung - hot spot in the crater - image Sentinel 2 bands 12,11,4 of May 13, 2019 - one click to enlarge
In an interview with the Jakarta Post, Armen Putra, the officer in charge of the Sinabung surveillance station reports that the last three eruptions of the week result from the growth of the dome.
The observatory detected a very strong internal pressure when the magma began its progression towards the surface ... it is, according to him, an indication of possibility of greater eruption. A reminder is made not to enter the danger zone.
Source: Jakarta Post
The Ecuadorian Ministry of Tourism recommended Sunday, May 12, 2019 not to approach the Sangay volcano after the Institute of Geophysics had warned of the appearance of a new outbreak of eruptive pulse activity in the colossus. On Friday, May 10, 2019, the IGEPN warned against a new eruptive surge of the Sangay volcano and had already recommended to tourists to avoid climbs up to 5 230 meters above sea level.
This increase in activity was reported by the GOES 16 satellite images, NASA FIRMS thermal alerts, and acoustic signals that could be explosive episodes.
A similar episode occurred on March 26, when the Institute of Geophysics warned of a minor explosive activity that did not develop. The final eruptive phase of the colossus lasted 4 months, between August 8 and December 7 of last year, and was characterized by the emission of ash columns up to 2.5 km above the level of the crater and small falls in the port city of Guayaquil (southwest) on 18 September. In addition, lava flows and pyroclastic flows were observed.
Source: Diario EL COMERCIO -
https://www.elcomercio.com/actualidad/turismo-volcan-sangay-pulso-eruptivo.htm