Publié le par Bernard Duyck
Etna is officially back in operation, according to a statement from the INGV: a weak Strombolian activity has been going on for a few days at the BN-1 mouth of the Bocca Nuova, characterized by the expulsion of incandescent bombs and slag at height of the edges of the crater and falling inside it.
According to Boris Behncke, on the morning of May 1, "fresh / new" pyroclastic materials were found outside the crater rim of Bocca Nuova.
The magnitude of the volcanic tremor does not vary significantly, with a source alternating between NSEC and Bocca Nuova. The infrasons come exclusively from the BN.
Sources: INGV & comments by Boris Behncke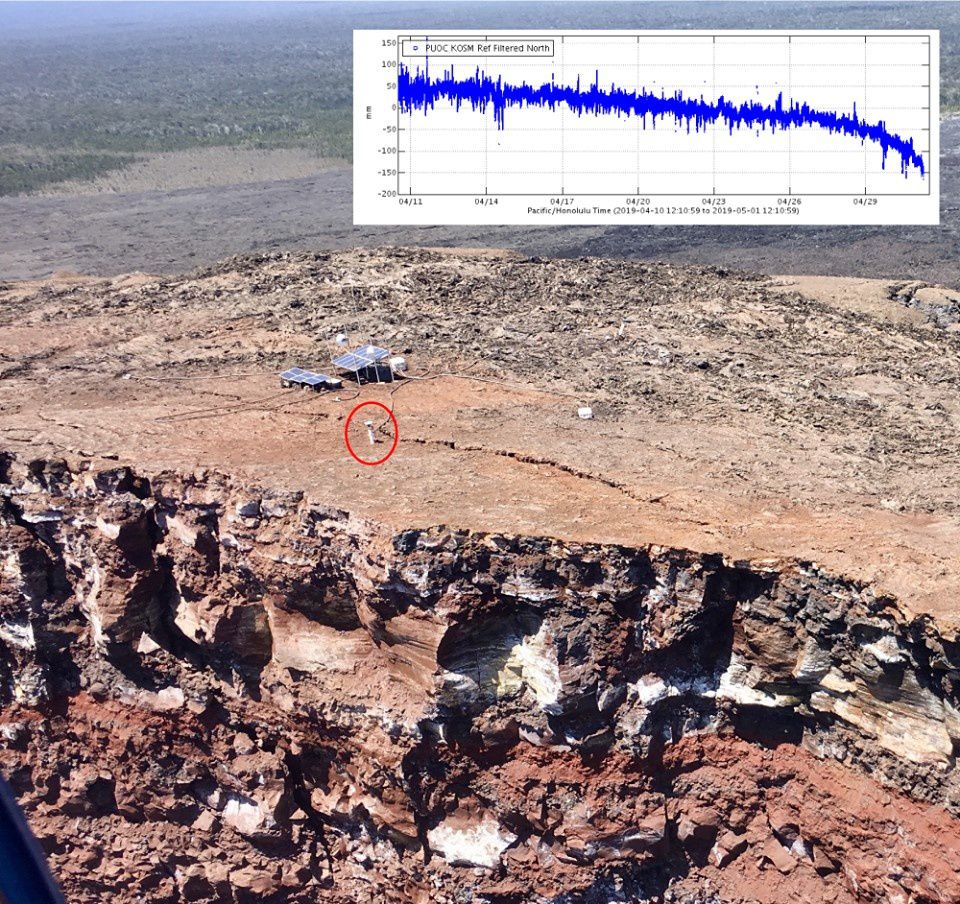 Crater of Pu'u O'o - position in the red circle of the GPS antenna. In the box, data transmitted between April 11 and May 1. - USGS photo by Ingrid Johanson of March 18, 2019, annotated on May 1, 2019.
A small collapse marked the crater of Pu'u O'o / Kilauea this 1 ° May at 6:14 HST; he took away the GPS antenna, designated PUOC, who had learned about the superficial magmatic system of Pu'u O'o during the eruption 2018.
The position of the station changed rapidly to the southeast, in accordance with the movements in the crater.
Pu'u O'o is now monitored by other stations.
The installation of larger equipment near the solar panels was not affected by this morning's collapse and continues to work. However, contingency plans are in place in case the collapse of the crater rim continues.
Source: HVO-USGS