Publié le par Bernard Duyck

Kilauea - Crater of the Halema'uma'u by the webcam on the NW edge of the caldera - M.Patrick / USGS / 17,05,2019
No significant change over the past week in Kilauea volcanic activity, in normal volcanic alert / green aviation code.
Since the beginning of March, tiltmeters have recorded a modest inflationary trend at the top, confirmed by GPS and InSAR measurements; it is interpreted as a magmatic accumulation in the shallow portion of the summit magmatic system, 1-2 km deep.
Other measurements show the filling of the magma reservoir of the deep East Rift Zone in a large area between Pu'u O'o and Highway 130, since the end of the 2018 eruption.
The HVO continues to monitor Kilauea's seismicity, deformation and gas emissions closely, to detect an increase in its activity.
Source - USGS - HVO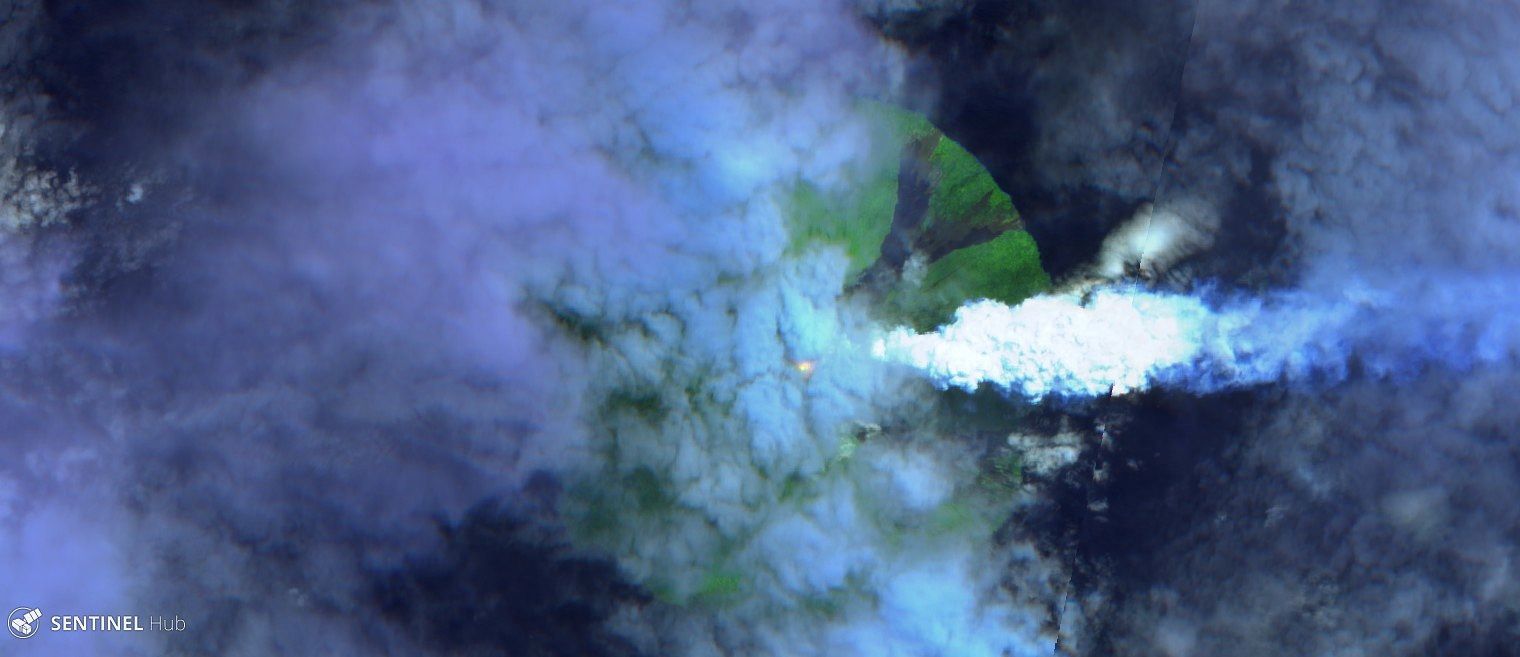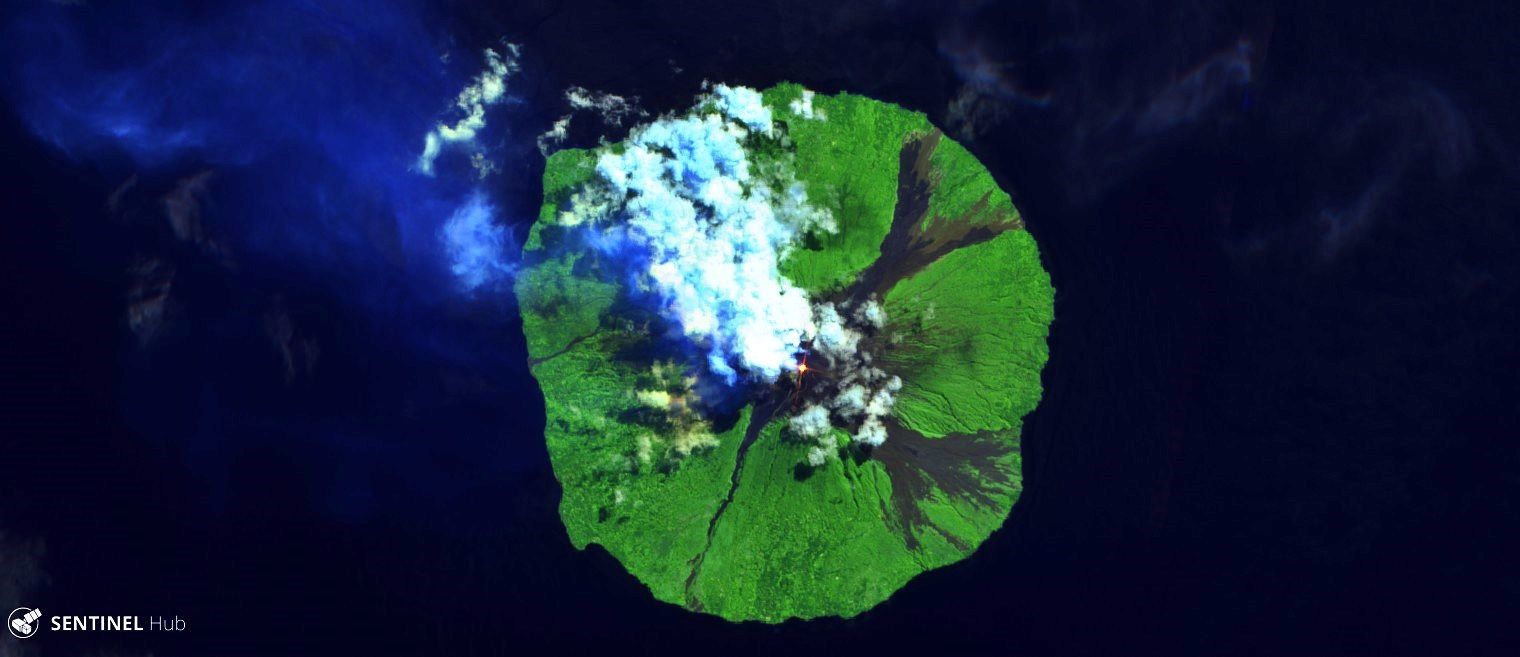 Manam - Sentinel images 2 bands 12,11,4 from May 10 (top) and May 20, 2019 (bottom) - consistent degassing and hot spot - one click to enlarge
In Papua New Guinea, thermal anomalies are recorded in Manam between May 10 and 20, 2019 by Mirova.
The Sentinel 2 satellite images of the 20 show a hot spot and the emission of a consistant plume of vapor and gas.
Volcanologists are on site for a week of measurement of the composition of the gases and the isotopic carbon signature, as part of the DCOABOVE project.
Sources: Mirova, Sentinel2 and DCOABOVE / Emma Liu
In the last 48 hours, seismometers of the Taal volcano in the Philippines recorded 14 and 12 volcanic earthquakes per day, respectively.
One earthquake on May 21 at 9:43 was felt in Brgy. Calauit, Balete and Brgy. Pira-piraso, Talisay, and Batangas.
Field measurements carried out on May 16 in the western sector of the main crater lake show an increase in water temperature, from 32.2 to 33°C, a decrease in the level of about ten centimeters and in pH. A slight inflation is also measured.
The Phivolcs maintains the level of alert to 1 / non-imminent dangerous rash.
Source: Phivolcs