Publié le par Bernard Duyck
In the last 24 hours, Cenapred reports 138 exhalations of gas, water vapor and some ash from Popocatépetl ; they were followed by constant emissions of gas and steam towards the west southwest.
Around 22:33, ash content has increased in emissions.
At 23:26, an explosion was observed, accompanied by a plume of ash at a height of 1,500 meters, southwest direction, and incandescent fragments which have watered for a distance of 1 km the flanks of the volcano.
Light falls of ash are possible in an eastern sector.
The volcanic alert remains at Amarillo fase 2, with a 12 km safety zone
Sources: Cenapred & WebcamsdeMexico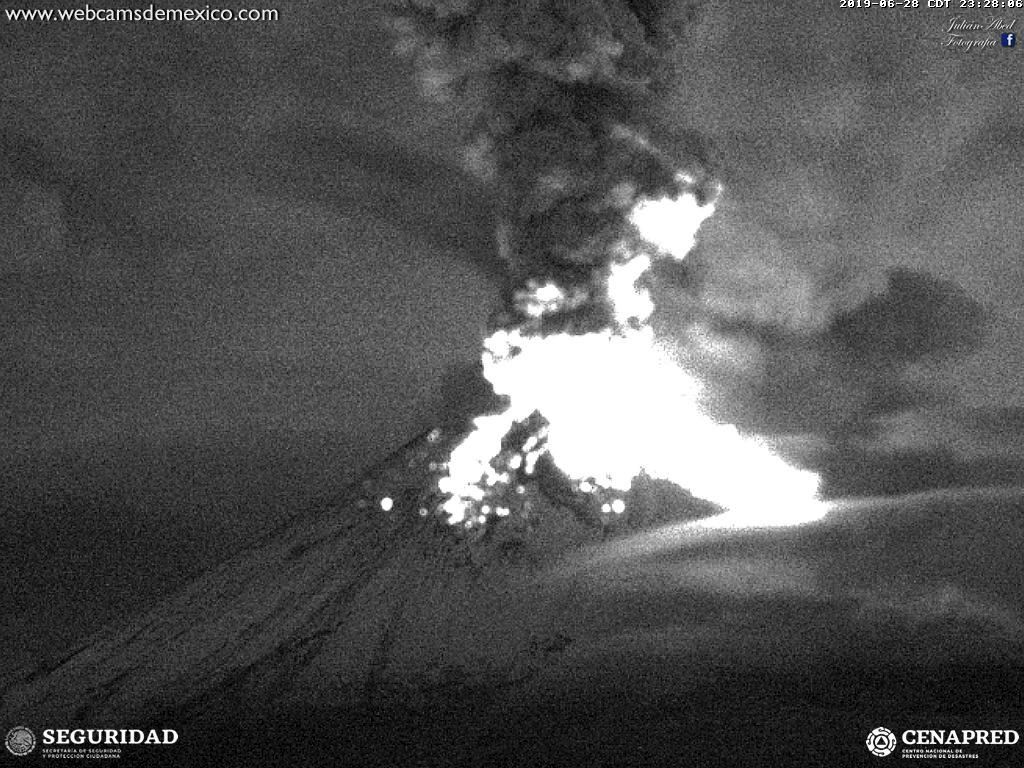 Popocatépetl - explosion and incandescent projections on 28.06.2019 / 23h28 - Doc. Cenapred / webcamsdeMexico
In Papua New Guinea, the eruption of a second volcano on Manam, after that of Ulawun, disrupts air traffic.
No plane will land on Madang on June 29th and 30th.
Mirova no longer detects thermal anomaly on Ulawun, while anomalies of high to low are still reported on MAnam, down on June 28: 350 MW on June 27 at 0:20, then rising to 47 MW at 15:40 and June 28, at 6 MW at 04h.
Sentinel 2 shows us on June 28 important gas emissions on Ulawun.
Sources: Local Press, Mirova & Sentinel 2
In the northern Pacific, ash and sulfur dioxide clouds, following the eruption that began in Raikoke on June 22, 2019, moved east to northeast at an average speed of 80 km / h.
Near North America, the sulfur dioxide cloud has been transported and transformed by air currents and cyclonic eddies.
These plumes and clouds are monitored by VAAC Tokyo and Anchorage.
Sources: Sentinel Satellites 5P / via Simon Carn - and Gome 2 via Eumetsat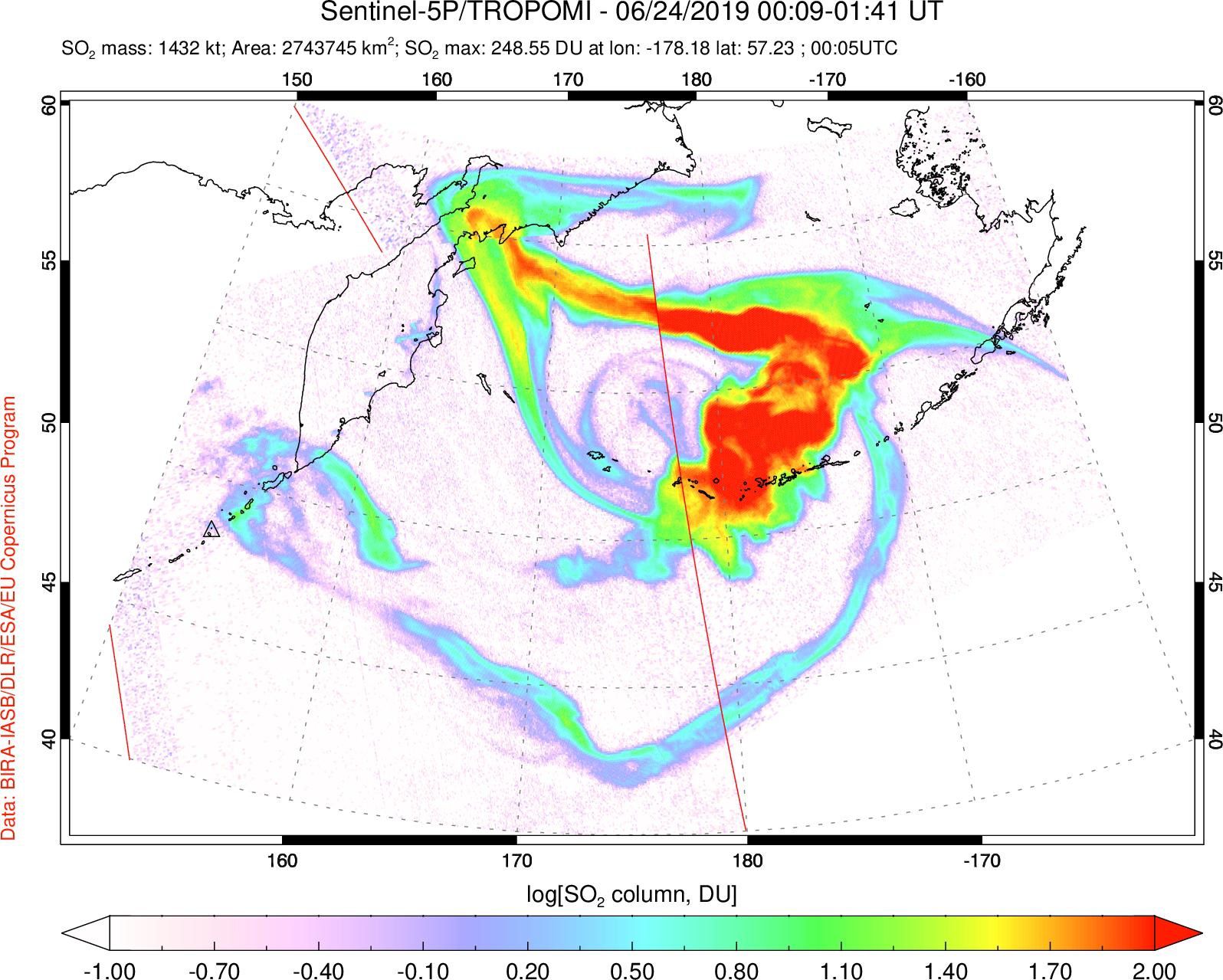 Raikoke - Cloud of Sulfur Dioxide - Doc. Sentinel 5P Tropomi 24.06.2019 / 0h09 - 01h41 GMT - via S.Carn