Publié le par Bernard Duyck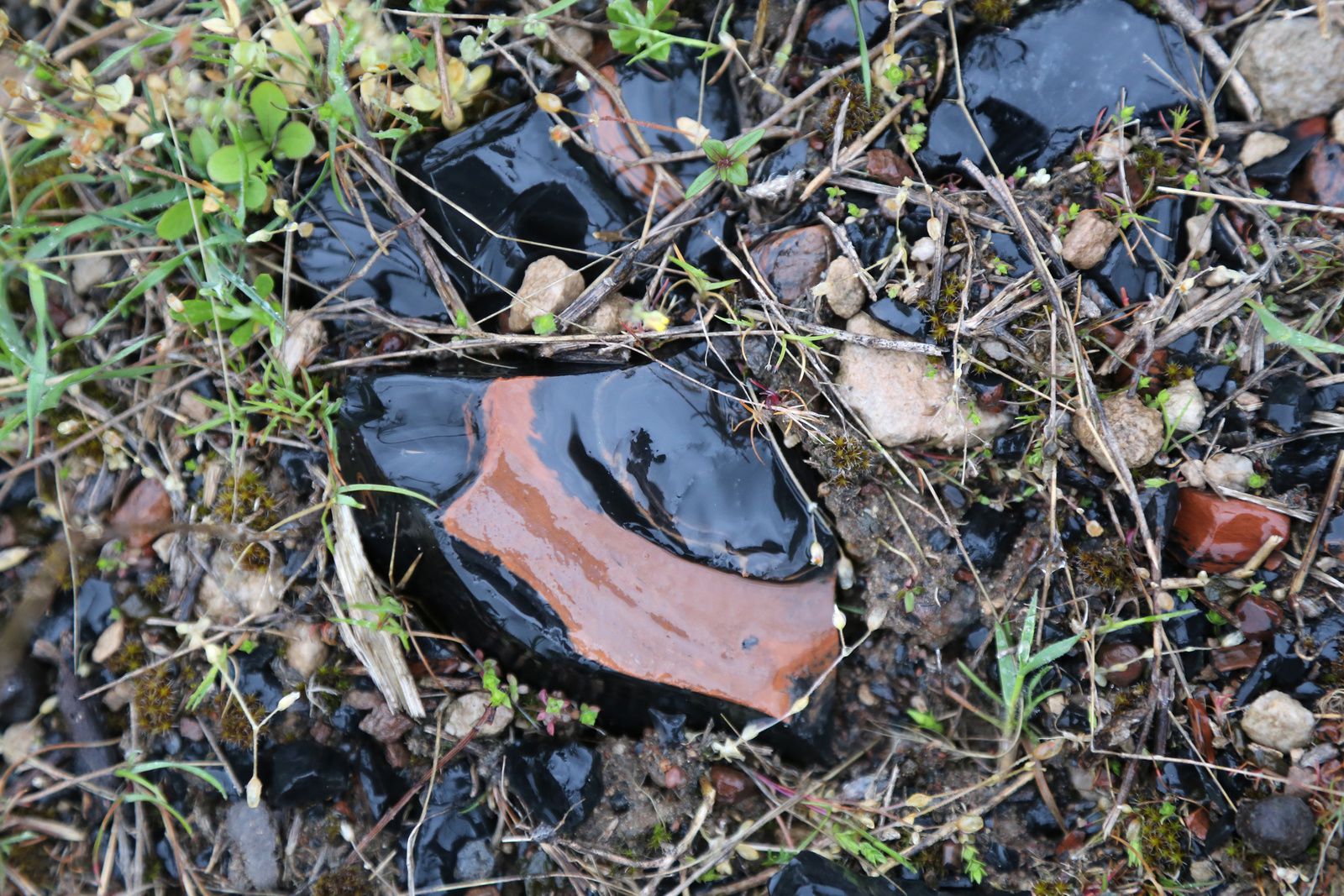 Armenia - obsidian of the Jraber quarry / volcanic glass source: Gutansar volcano - photo © Bernard Duyck 2019
Numerous excavations have been made in the Caucasus and eastern Anatolia, and many artefacts found on prehistoric sites.
The archaeologists' analyzes conclude that the abundance of obsidian on a site is not directly related to the presence of outcrops in the vicinity ... which allows to identify the networks of trade and exchanges during prehistory.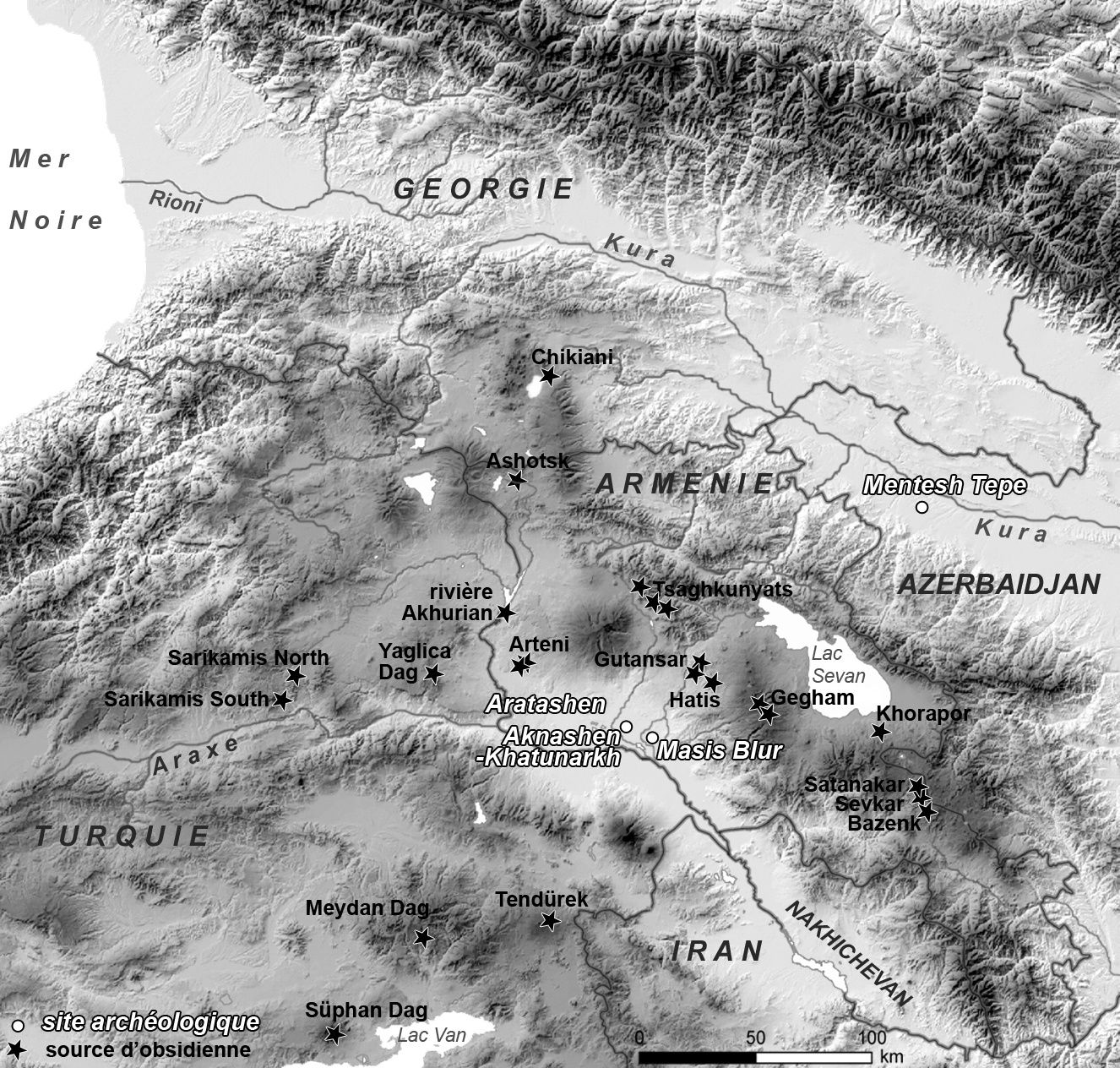 Map of the distribution of obsidian sources in the Caucasus and northeastern Turkey and location of the studied sites. - Doc. Ch Chataigner / references in sources
Obsidian is a good trade marker, because it is quickly possible today to precisely link an artifact to its source, by means of a characterization of the elements by portable XRF / X-ray fluorescence portable devices. The measurement times by this method, non-destructive, have been reduced in the field from 6 minutes to ten seconds ... which allows to control many samples in real time.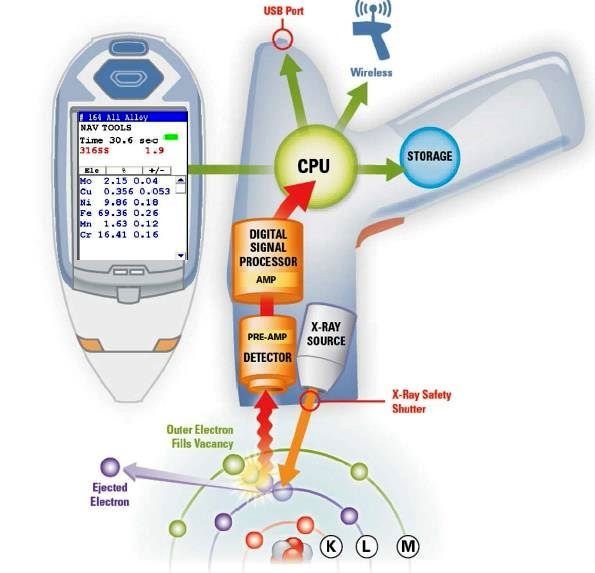 Design of a portable XRF analyzer and its basic functions. It is relatable to a computer and wi-fi data. Image : Thermo Fisher Scientific / Tewksbury-USA
A study by Ch.Chataigner on three excavation sites in the plain of Ararat, located in the same environment, contemporaries of the first half of the 6th millennium BC, and all belonging to the "culture of Aratashen", informs different supplies for obsidian.
These three sites are almost at an equal distance-time from the Gutansar (mentioned in the article yesterday), but this source is exploited preferentially on a single site. This fact is related to the Neolithic circulation routes. (Chataigner C. 2015. Obidian Supply in the Caucasus: Questions and Hypotheses, ArchéOrient - The Blog (Hypotheses.org), March 27, 2015.)
Other studies corroborate that evoked and allow to decipher, by archeometry of obsidian, the circulation of raw materials in the region.
Sources and complete studies:
- Archéorient - Obsidian supply in the Caucasus: questions and hypotheses - by Christine Chataigner (March 2005) - link
- An international research project on Armenian archaeological sites: fission-track dating of obsidians - Badalian, R; Bigazzi, G; Cauvin, M.-C; Chataigner, C; Jrbashyan, R; Karapetyan, S.G .; Oddone, M; Poidevin, J.-L (2001)
- Sourcing geochemically identical obsidian: multiscalar magnetic variations in the volcanic Gutansar complex and implications for Palaeolithic research in Armenia. Journal of Archaeological Science.