Publié le par Bernard Duyck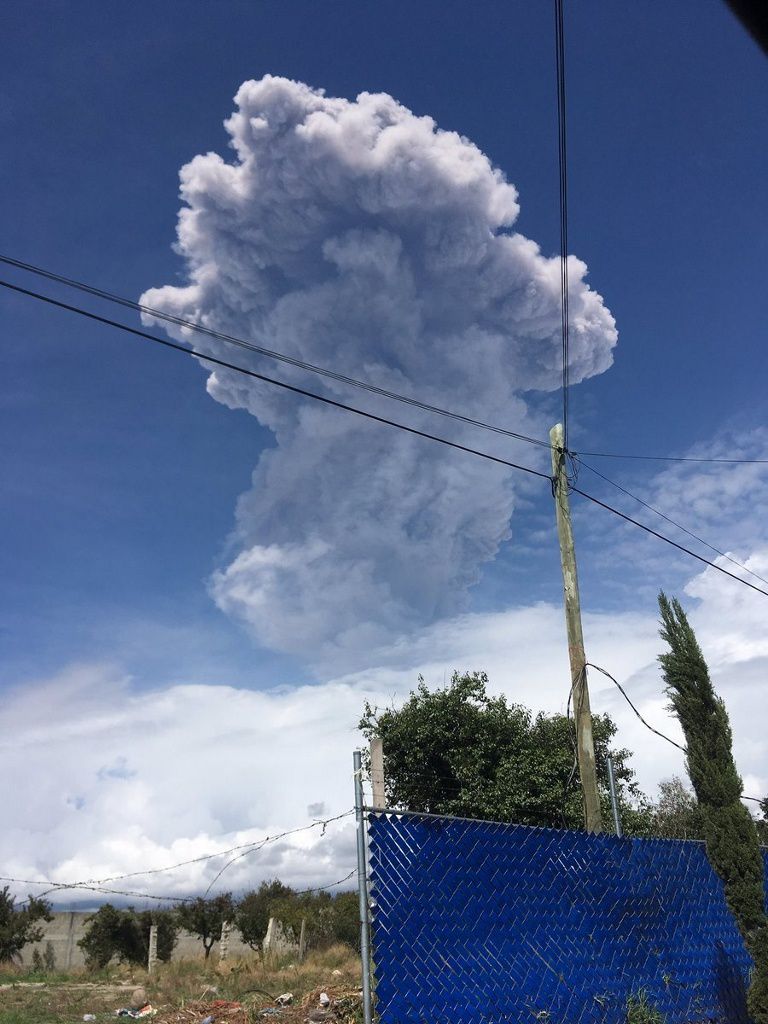 Popocatépetl - 14.06.2019 / 10:40 - photo SkyAlertMx via Luis Felipe Puente / Proteccion Civil de Mexico
On June 14, 2019, Popocatépetl was the scene of three explosions at 4:03, 8:54 and 10:40 respectively.
The last, stronger, was accompanied by a plume of ash quickly reaching an estimated altitude of 5,000 meters, surmounted by a pileus, then dispersed to the SSO.
The pileus is a shallow, bonnet-like cloud that develops at the top of a volcanic plume rising at high speed.
The ashes moved to the city of Puebla, where a lapilli fall is reported in the area of ​​San Nicolás de los Ranchos.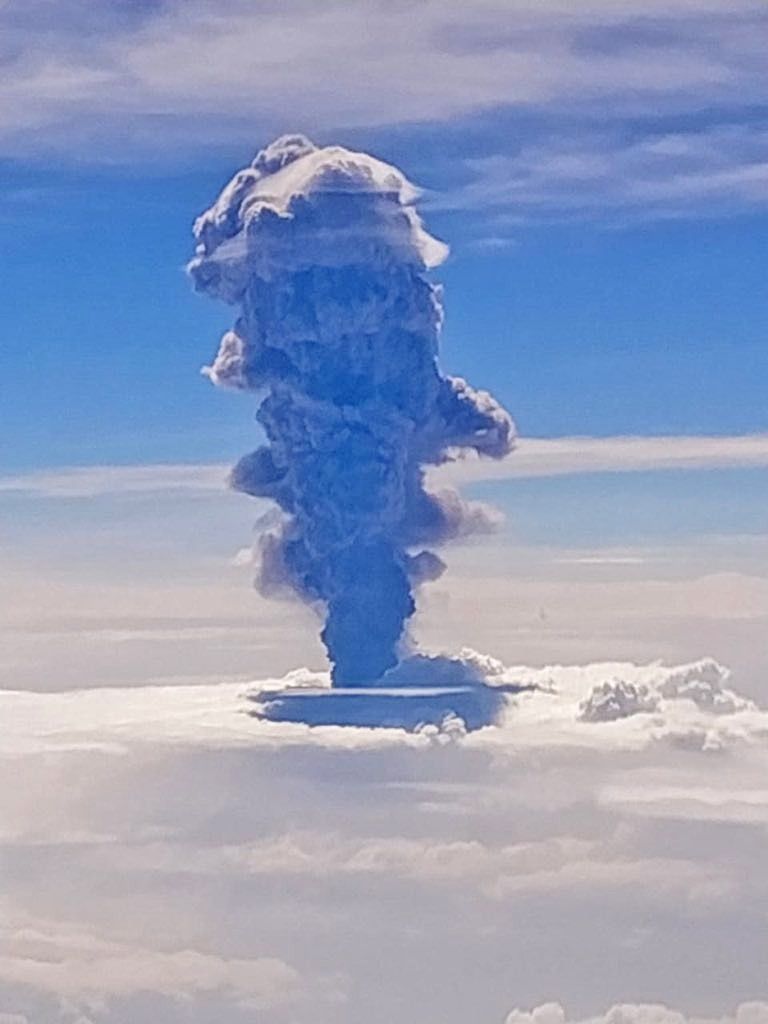 Popocatépetl - "plume with pileus" of the explosion of 14.06.2019 / 10:40 - photo Ed Gar via webcamsdemexico / Twitter
In addition, 115 exhalations were observed during the last 24 hours, accompanied by water vapor, gas and light amounts of ash.
A volcano-tectonic earthquake was recorded at 8.40 pm, of M 1.9, as well as tremor for a total of 27 minutes.
The volcanic alert remains in Amarillo fase 2, accompanied by a prohibited area of ​​12 km. Behavior instructions in the event of ash falls have been recalled.
Sources: Cenapred, Mexico Civil Protection, Radio 5, Sky Alert and Mexico Webcams.
On the 13th and 14th of June, plumes of ashes, then emissions of water vapor, gas, and a little ashes were noticed at the Etna's crater of Voragina; they come from a new vent located on the northwest wall of the crater, distinct from the collapse pits opened in August 2016 and between January and April 2019.
Sources: Boris Behncke, Gio Giusa and Joseph Nasi / Butterfly helicopters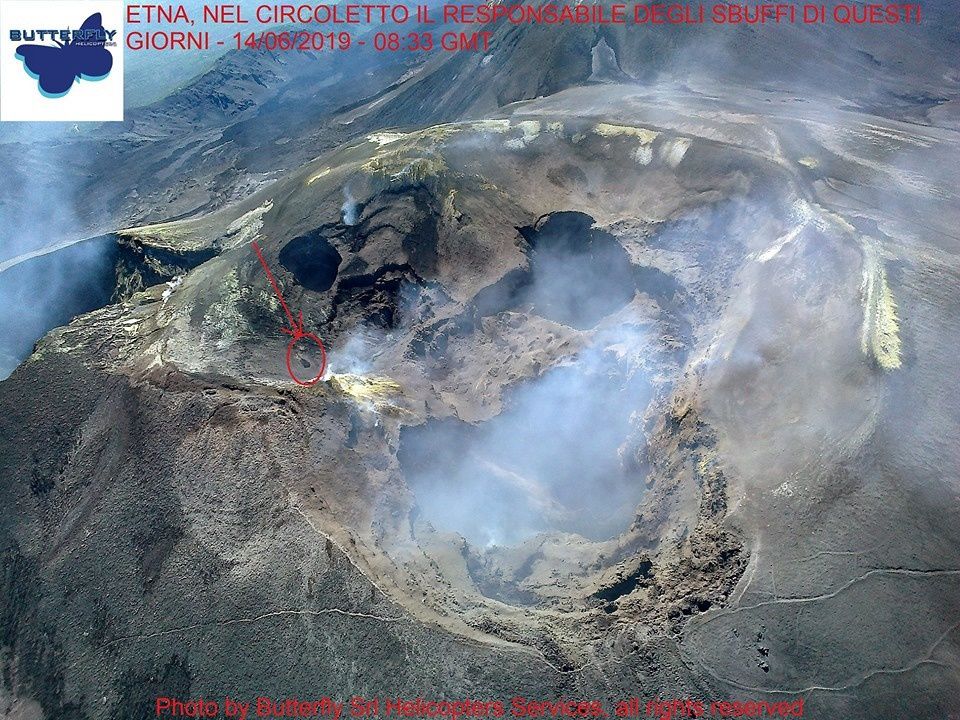 Etna Voragine - vent of the ash puffs of the last days (arrowed in red) - photo J.Nasi / Butterfly helicopters 14.06.2019
The BPPTKG report covering the period from June 7th to June 13th, 2019 at Merapi concludes with the stability of the summit dome and a relatively calm activity.
Since the beginning of the year, the volume of the dome has remained relatively constant, around 458,000 m³ without significant morphological changes, with most magmatic extrusions flowing into the upper parts of Kali Gendol.
The seismicity of the week is characterized by an earthquake linked to a pyroclastic flow, 210 collapse / avalanche earthquakes, 18 earthquakes of emission.
No significant changes in deformation.
Sources: BPPTKG, PVMBG & Magma Indonesia