Publié le par Bernard Duyck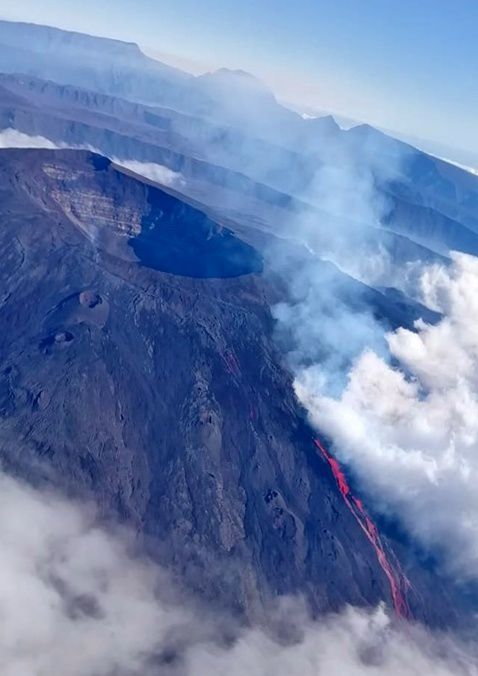 Piton de la Fournaise - Shooting of the eruptive site on June 11, 2019 at 9:30. (© OVPF-IPGP, Imazpress)
After a restless month of May (359 superficial volcano-tectonic earthquakes between 0 and 2 km deep, 3 deep earthquakes with more than 2 km, and 229 collapses in the crater Dolimieu and the ramparts of Enclos), and a crisis Seismic recorded from 6:03 local June 11, the Piton de La Fournaise erupted at about 6:35
Thanks to a reconnaissance conducted around 09:30 local time, the eruptive site could be confirmed. At least four eruptive fissures have opened on the south-south-east external slope of the Dolomieu crater. Lava fountains less than 30m high and active lava flows escaped from the three lowest cracks. The two highest cracks, near "Petit Plateau" were no longer active or in extinction when flying over. These cracks are spreading to the southeast.
According to Aline Peltier, " this second eruption of the year started exactly in the same place as that of February, but it takes a different direction, the last one has spread towards the North-East, this one goes towards the South. "
A rapid progression of the flows on the east flank was observed because of the steep slopes in this sector.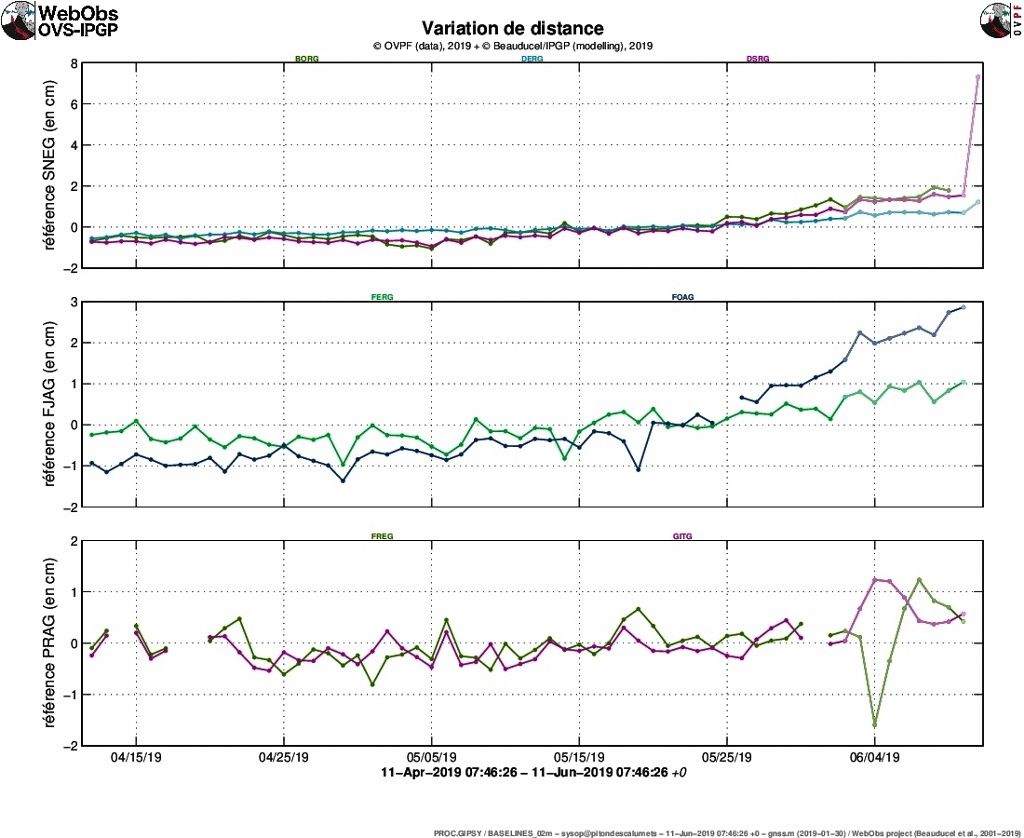 Piton de La Fournaise - distortion from 11.04 to 11.06.2019. Bases are shown here (variation of distance between two GPS receivers) crossing the Piton de la Fournaise building, at the top (at the top), at the base of the terminal cone (in the middle) and in the far field (at the bottom ). A rise is synonymous with elongation and therefore swelling of the volcano, inversely a decrease is synonymous with contraction and therefore deflation of the volcano. Any periods colored in light pink correspond to eruptions.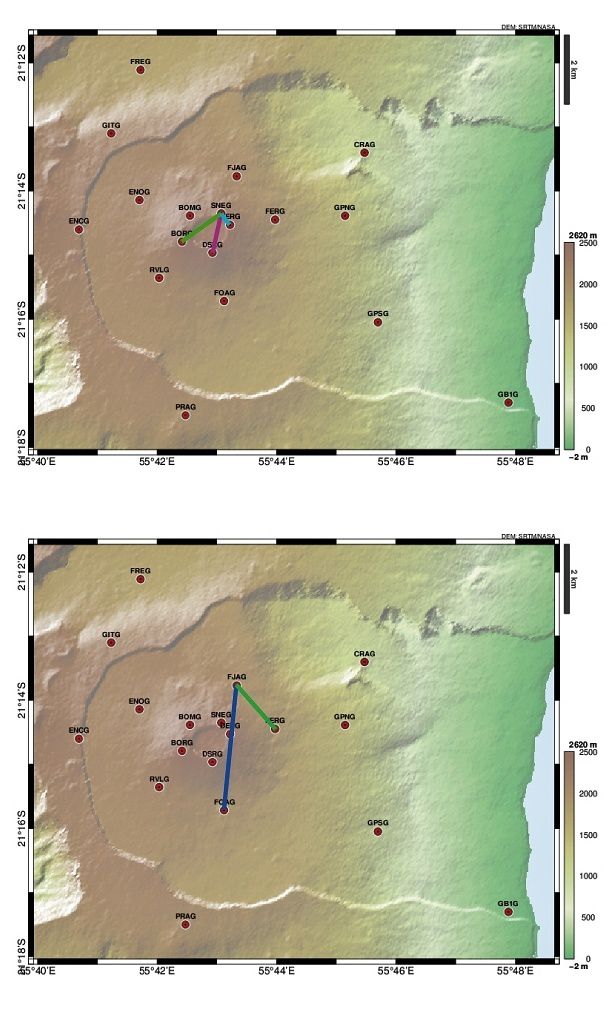 Piton de La Fournaise : location of the GPS receivers at the top and at the base of the terminal cone in relation to the diagrams above - Doc.OVPF
Sources - OVPF and Imazpress
Find all the information related to the Piton de la Fournaise activity on the different media of the OVPF-IPGP:
- the website (http://www.ipgp.fr/fr/ovpf/actualites-ovpf),
- the Twitter account (https://twitter.com/obsfournaise?lang=en),
- and the facebook account (https://www.facebook.com/ObsVolcanoPitonFournaise/)