Publié le par Bernard Duyck
An impulsive explosion, accompanied by ash emission was observed at the crater northeast of Etna June 2 at 10:06 UTC (local + 2). The ashes emitted quickly dispersed in the summit area.
A low frequency seismic signal and a transient infrasonic signal have been recorded.
Sources: INGV Osservatorio Etneo / Marco Neri and Gio Giusa.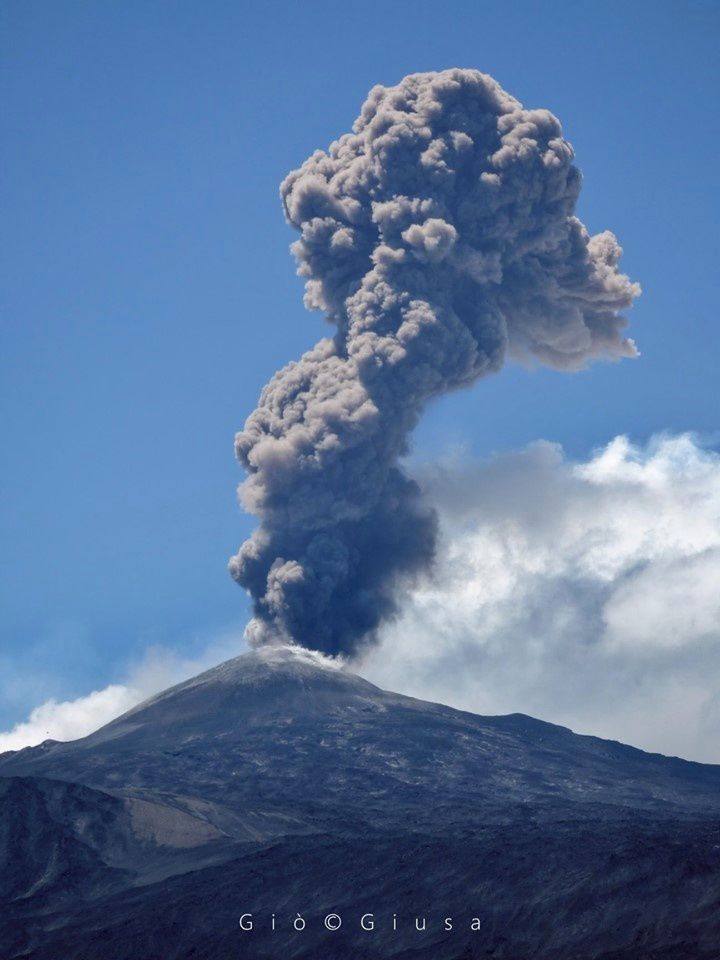 Etna NEC - 02.07.2019 / 12h06 local - emission of ashes, views from the altitude 2100 - photo Gio giusa
According to the latest Rabaul volcano observatory bullet, Manam has higher than normal seismicity, suggesting that the system is still dynamic and volatile.
Since the eruption of June 28, 2019, the main crater is marked by variable emissions of steam, interspersed with ash emissions, dark gray.
These emissions of ashes and bombs, as well as lava flows are confirmed by observers on the ground.
The RVO advises against committing or operating in the 4 main drainages, due to probable mudslides / lahars in case of heavy rains.
Sources: RVO, via PNG Today and Quentin Talingapua / Member Ward for Dangale & Yassa Youth living on the Island
The Phivolcs informs on May 2, 2019 for the Mayon, sixteen volcanic earthquakes and six episodes of rock falls observed during the last 24 hours; the day of July 3rd, 7 volcanic earthquakes and six rock falls are counted.
Inflation marks the volcano since June 2018, confirmed by measures between 9 and 14 April 2019.
The latest sulfur dioxide levels measured on June 14, 2019 are 680 tonnes / day.
The alert level remains at 2 / moderate level of instability.
According to an interview of Ed Lagerta with the Inquirer, a volcanologist at Mayon, two scenarios could have caused this abnormal state: internal movements can be caused either by a magmatic intrusion, or by variations of internal pressure due to gases and fluids.
Sources: Phivolcs & Inquirer