Publié le par Bernard Duyck
Since the morning of July 14, 2019, a weak explosive activity is in progress at the new crater of the Southeast Etna / NSEC. At first, it was brown ash emissions, but during the day, this activity became Strombolian.
This activity continues on July 15 and 16, this activity continues.
Source: Boris Behncke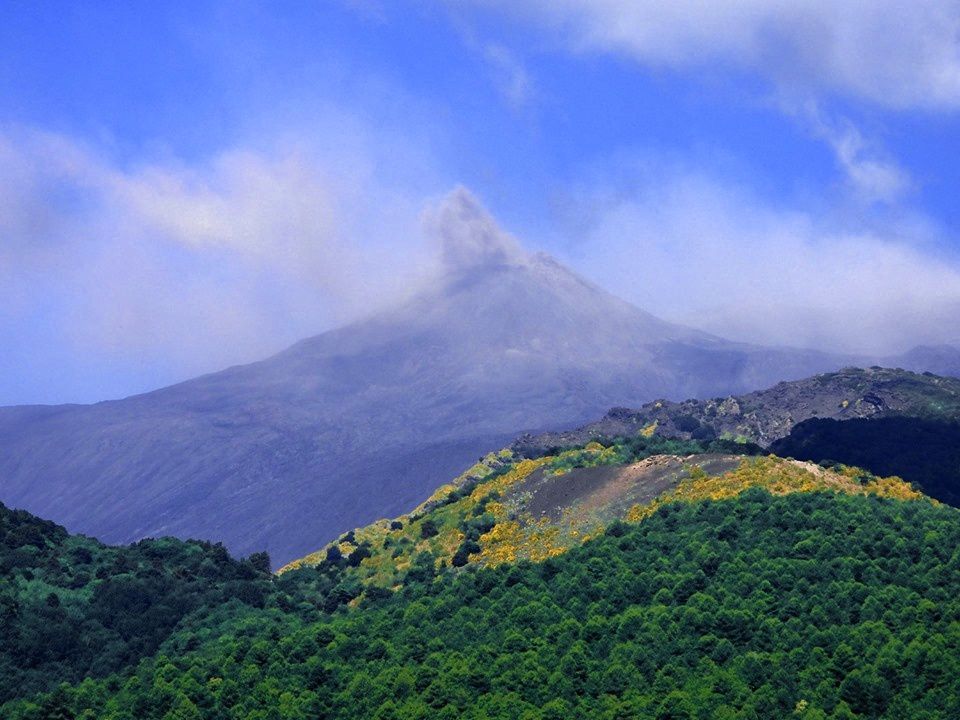 Etna NSEC - brown ash emission on 14.07.2019 in the morning, which preceded the Strombolian activity - photo Boris Behncke
The LGS reports for July 14 and 15 an increase in thermal activity at Stromboli, which corresponds to an increase in effusive activity: from 276 MW at 21:05 UTC on the 14th, it has risen to 347 MW at 1:20 UTC
This magmatic feed continues at a very shallow level and fills the crater terrace which is now much wider than the geometry preceding the explosion of July 3, 2019. Due to the absence of parts of the edges of the crater terrace, the Magma escapes in recent days through a series of overflows both in the western portion (Ginostra side) and in the central area of ​​the Sciara del Fuoco (eastern crater side).
Since 6 am UTC on July 15, there has been a marked acceleration of the release of gas from the NE portion of the crater terrace, with SO2 flux reaching very high values ​​(254 t / d, at 9:45 UTC)
Overall, the data acquired confirms the increase in magma transport in the uppermost parts of the ducts. This is also confirmed by the superficialization of the VLP seismic source.
Source: Laboratorio Geofisico Sperimentale / LGS http://lgs.geo.unifi.it/index.php/blog/comunicato-stromboli
In Chile, the POVI observed this morning, 15 July, thanks to Pucón's night vision camera, the trajectory of a projection of incandescent lava emitted 300 meters from the top of Villarica.
The Sernageomin keeps the alert level to green, with this observation: given the fluctuating dynamics of the lava lake, an area with a radius of 500 meters around the crater is considered an impact zone.
Sources: POVI and Sernageomin
During the week of July 08 to 14, there was no eruption or effusive or explosive at Sinabung. Visually, the summits are usually clear, covered with fog and clouds. A thick white plume was observed, reaching a height of 500 m above the summit.
A cold lahar hit villages in Karo district on the night of July 11 and July 13 ... a sign that a volcano can impact life and structures without being erupted.
Traces of the lahar have been recorded on the seismograms.
The seismograph recorded 11 times earthquakes, 1 times an hybrid / multiphase earthquake, 1 time the vibration corresponding to a lahar, 4 times a local tectonic earthquake and 8 times a distant tectonic earthquake.
Sources: PVMBG and local media.

The Mount Sinabung Lahars Strike Villages in Karo District - iNews Night 11/07
The Mount Sinabung Lahars Strike Villages in Karo District - iNews Night 11/07
Sinabung - timelapse and earthquake 13.07.2019, corresponding to a lahar - Sinabung / TheArTeePee video