Publié le par Bernard Duyck
The Alaska Volcano Observatory elevates the color code of aviation to yellow and the advisory level to advisory for the Shishaldin volcano.
This change is based on increased seismic activity in recent weeks, accompanied by high surface temperatures at the top, in satellite data. A pilot also observed an incandescence in the summit crater during a recent flyby. These observations represent a departure from background normal activity at Shishaldin, but do not necessarily indicate that a rash will occur.
Shishaldin is monitored by local seismic and infrasound sensors, satellite data, a web camera, a range geodetic network, and remote infrasound and lightning networks.
The Shishaldin Volcano, located near the center of Unimak Island, in the eastern Aleutian Islands, is a spectacular symmetrical cone with a base diameter of about 16 km (10 mi). A funnel-shaped crater 200 m wide (660 ft) usually emits a plume of steam and occasional small amounts of ash. Shishaldin is one of the most active volcanoes in the Aleutian volcanic arc, with at least 54 episodes of unrest, including more than 24 eruptions confirmed since 1775.
Source: AVO
According to the INGV's surveillance cameras and field observations, strombolian activity continues in Stromboli, from the north and south-central zones of the terrace. Lava flows are emitted from the central-south zone and reach the mid-slope in the Sciara del Fuoco.
The July 12 Sentinel 2 image shows hot spots on the terrace and in the Sciara del Fuoco.
The LGS reports in its weekly bulletin that the thermal flows recorded remain high, higher than 100 MW, with a maximum recorded on July 9 at 21:30, 245 MW.
Sources: INGVvulcani, LGS and Mirova.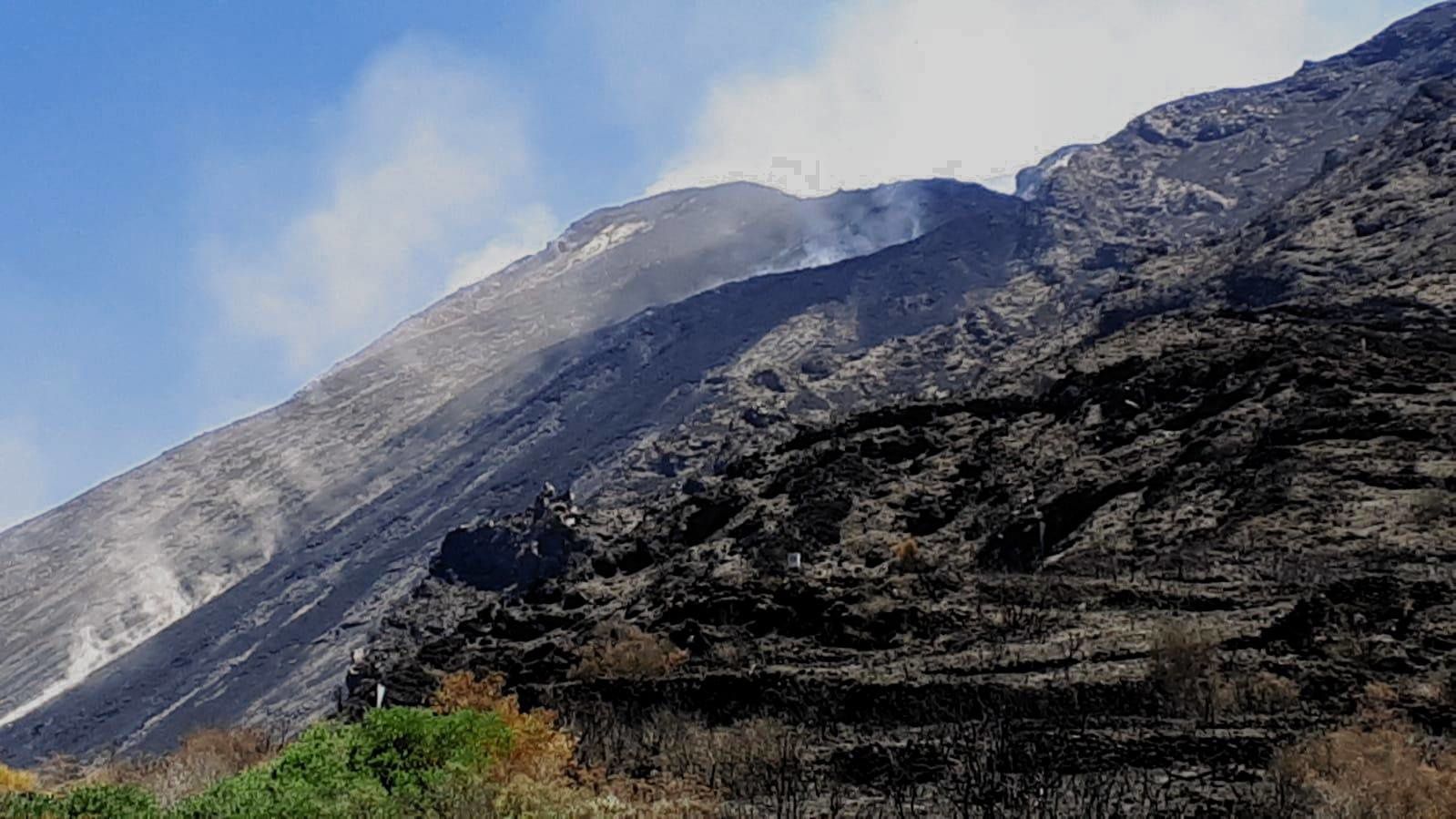 Stromboli - lava flow in the upper part of the Sciara and rock falls - photo F. Murè / 11.07.2019 at 15:30
Moderate lahars are reported in the Las Lajas barranca, the rains remobilising the ashes deposited by the constant activity of the Fuego.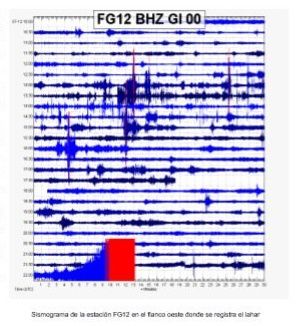 They are characterized by their temperature (hot lahar), the smell of sulfur, and carry ashes and blocks 1-3 meters in diameter that clash loudly.
Due to the constant rains, it is possible that they may increase in intensity; other barrancas could also be concerned by lahars.
Sources: Insivumeh & Conred.
The Hawaii National Park Service signals the reopening of the roads to Nāpau Crater and a 3 km section. in the eastern rift zone of Kiluaea.
The crater of Pu'u 'Ō'ō remains closed due to steep and unstable slopes, but accessible to its base (in 2 days, with a night camping permit).
Source: NPS