Publié le par Bernard Duyck
In Peru, ash emissions continue to Ubinas on July 21, reaching about 500 meters above the crater, with scattering in a southeast and east sector of the volcano.
The I.G.Peru does not notice deformation, and concludes with a continuation of the eruptive process at moderate level.
The orange alert level is maintained, moderate explosions can occur, accompanied by consequent emissions of ashes.
LAPIS / Laboratório de Análise e Processamento by Imagens de Satélites follows the evolution of the ash cloud emitted during the first day of the eruption: after its passage on the Brazilian states of Mato Grosso, Paraná, São Paulo and Rio de Janeiro, on July 20, it reached the South Atlantic on July 21 and measures more than 1,300 square kilometers.
Sources: I.G.Peru & LAPIS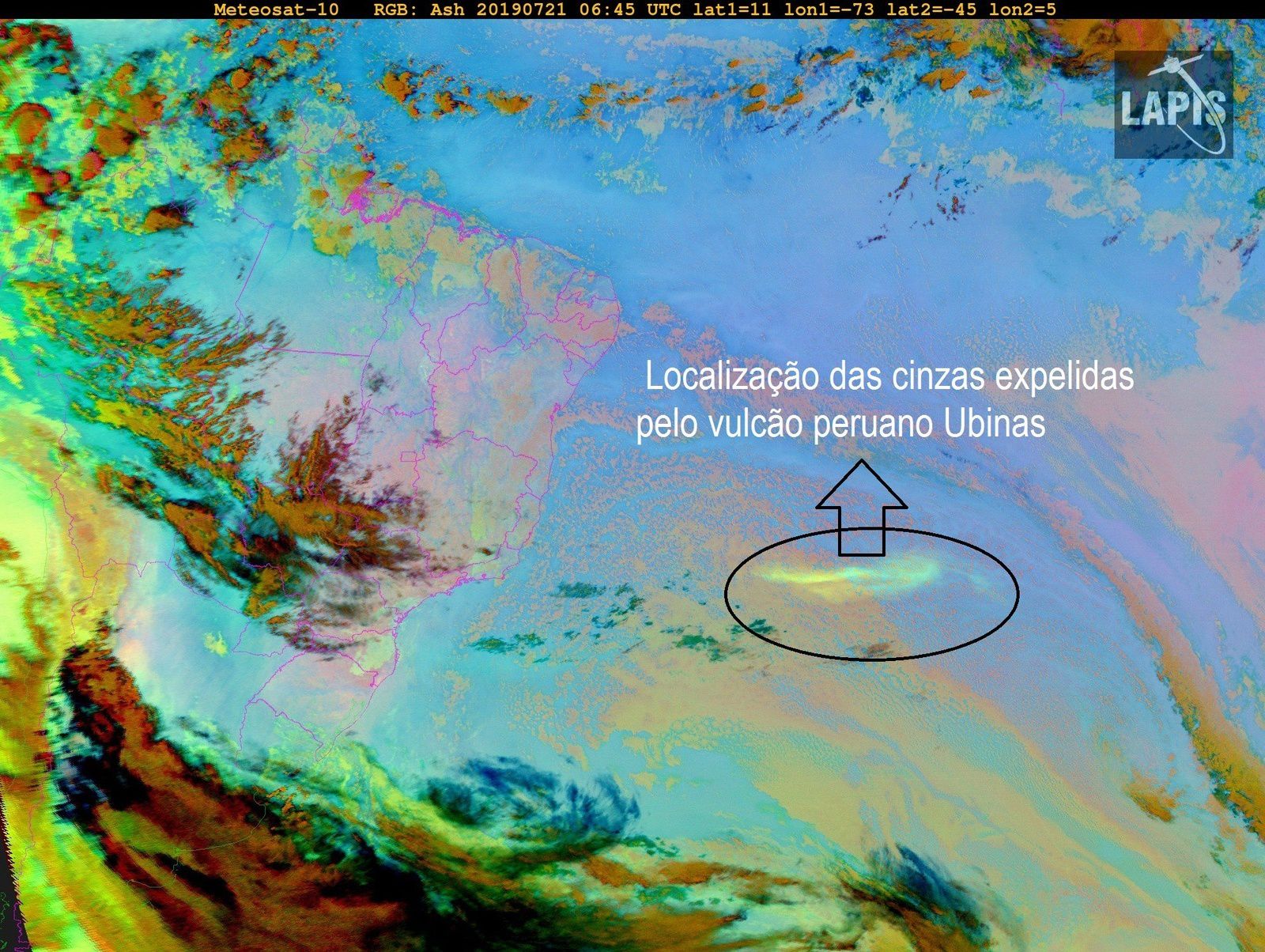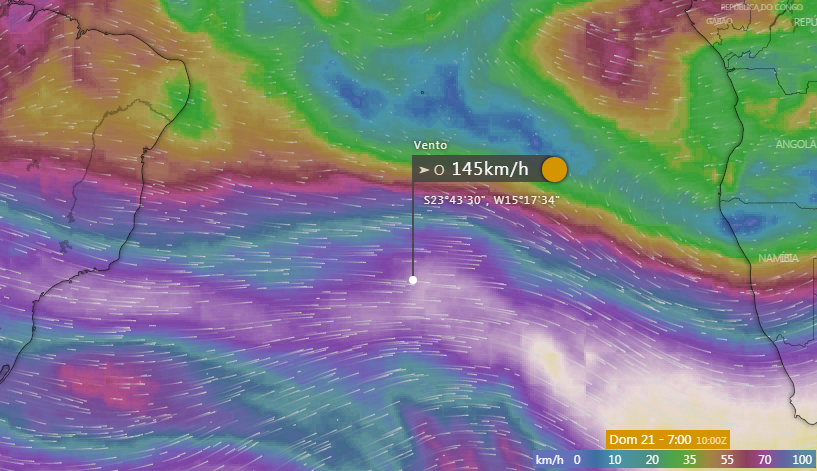 Ubinas - the ashes of 19.07 / 6.45 UTC on the South Pacific / and speed and direction of the winds over the area - Doc. LAPIS
On July 19, the Cenapred with the support of the federal police, made a reconnaissance flight of the crater of the volcano Popocatépetl.
During the flyover, photographs were obtained that identified the presence of a new dome with a diameter of 70 meters and a thickness of 15 meters; On the other hand, the internal crater retains its dimensions.
The presence of the dome number 83 and its possible destruction are confirmed, because of recorded explosions and ash-containing emissions, which reached some town halls of Mexico City on Saturday, July 20, as well as minor explosions projecting incandescent fragments short range on the flanks.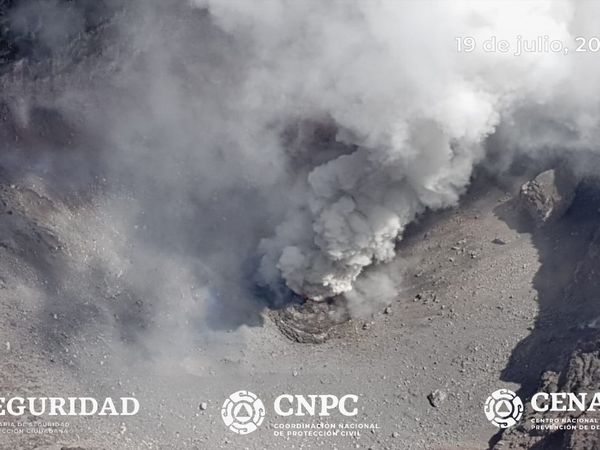 Popocatépetl - flight over the crater on 19 July 2019 - Doc. ICCSV & Cenapred / CNPC / Seguridad - one click to enlarge
In the last 24 hours, Cenapred reports the recording of 306 exhalations, accompanied by steam, gas and some ashes, 26 light explosions and moderate explosions. Incandescence is noticed during nighttime explosions.
The volcanic alert remains at Amarillo Fase 2.
Sources: Cenapred & ICCSV
The activity level of Sakurajima seems to have been rising since July 17th, with plumes reaching 600 meters or more above the Nandake peak.
On July 22, at 9:47 local time, the ash plume is reported 1,500 meters above the crater, entering the cloud layer, heading northeast.
Sulfur dioxide emissions were 1,200 tons per day on July 17, compared with 700 tons on June 10.
At the seismicity level, the JMA reports 9 volcanic earthquakes on July 16th, 3 on July 17th and 5 on July 19th.
GNSS observations show a deep underground expansion of the Aira Caldera / lower part of Kagoshima Bay.
It is advisable to stay at least 2 km from Minami-dake and Showa crater.
Sources: JMA & mykagoshima