Publié le par Bernard Duyck
Yerevan, the capital of Armenia, reveals all its charms when approaching at sunrise or sunset ... the pink city then stands out on the Ararat volcano that dominates the region.
This city, one of the oldest in the world, was founded in 782 BC by King Arghisti I. It takes its name from the Urartian fortress Erebuni, of which there are only a few ruins.
Eleven cities have evolved since on the same site until today. In November 1920, the Soviet regime made Yerevan the capital of the Armenian Soviet Socialist Republic, one of the 15 members of the Soviet Union. The city was transformed under this regime from a small city to a metropolis. modern with more than a million inhabitants ... but it was always the same stone that was used to replace the old houses with Soviet-style buildings.
When the Soviet Union fell in 1991, Yerevan became the capital of the independent Republic of Armenia.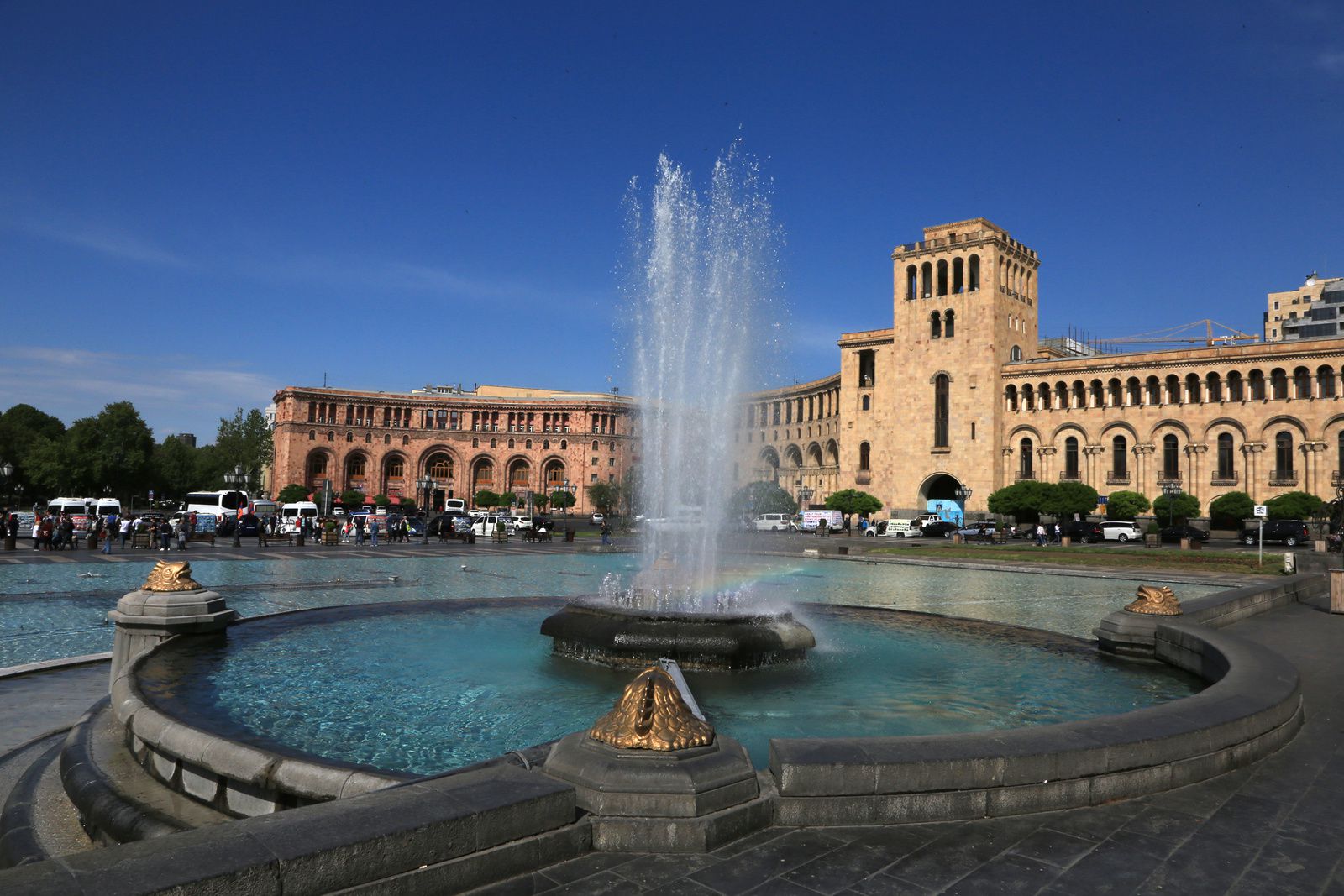 Yerevan - Republic Square, with the changing colors of the early morning - photo © Bernard Duyck 2019
The pink stone of the volcano:
This stone, pastel-pink to sometimes orange-tinted, is an oxidized ignimbrite, a welded tuff, coming from the upper part of a thick pyroclastic flow widespread around Yerevan.
Volcanologist Jack Lockwood says that this color is a result of both the speed of the flow, the place where it stopped (flat terrain favoring thick deposit), and oxidation.
The pinkish color is enhanced at sunset on the snowy peaks of Ararat.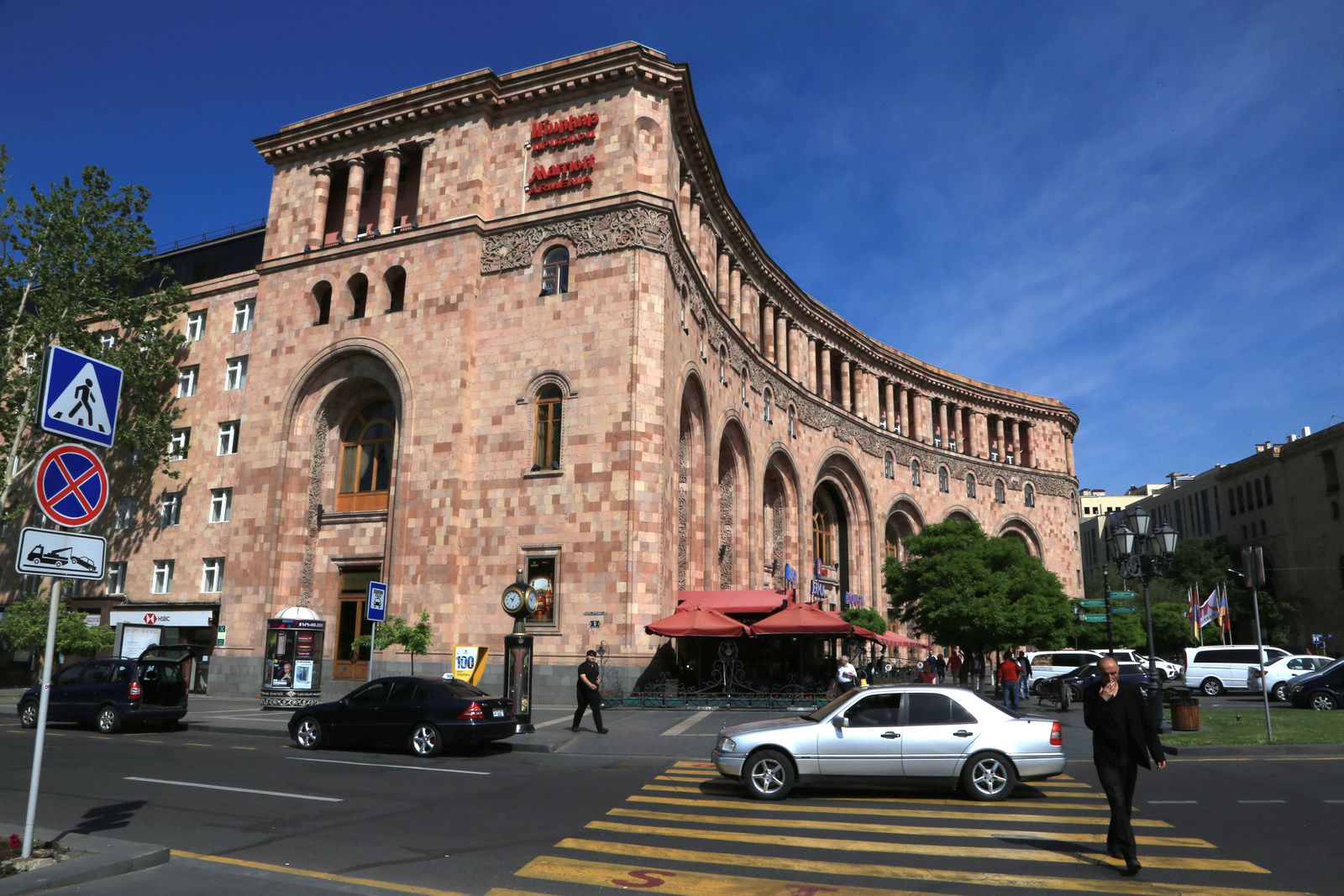 Yerevan - shade of volcanic tuffs on the buildings of the Republic Square - photo © Bernard Duyck 2019
Yerevan is a contrasting capital that stretches over seven hills, and on various levels, from 865 to 1,390 meters, backed by the gorges of the Hrazdan River.
The center of the city revolves around Republic Square, and the Opera, lined with Soviet-style buildings, decorated with motifs inspired by medieval architecture.
The northern avenue connects these neuralgic points, leading to "The Waterfall": this ornamental work has become a place of culture, exhibiting contemporary art; the renovation of the district, the fall of the USSR allowed the establishment of real estate projects, and an art museum, lively shops and many shops and restaurants.
The traffic in this city of one million two hundred and fifty thousand inhabitants remains chaotic, without respect for the rules, although the police are quick to crack down.
Sources:
- Smithsonian Mag - How Ancient Volcanoes Created Armenia 's Pink City - In the capital city of Yerevan, volcanic rock flows pink - link
- Tourist guides.