Publié le par Bernard Duyck
In the past 24 hours, 169 exhalations have been identified using the Popocatépetl volcano monitoring systems, accompanied by water vapor, gas and light amounts of ash.
There were also 5 explosions, including two on June 29 at 13:36 and 15:09, and due to weather conditions, the height and direction could not be determined, and three explosions recorded on June 30 at 00h52, 04h40 and 09h18. with moderate ash content.
The explosion at 00:52 reached a column height of 1.5 km and dispersed in a south-easterly direction, projecting incandescent fragments on the slopes at 1 km. The 04:40 explosion reached an approximate height of 1 km, dispersed in a south-easterly direction and projected glowing fragments at close range. The last explosion was recorded today at 09:18, with a height of about 1.5 km and initially dispersed towards the southeast. In addition, a volcanoteconic earthquake was recorded yesterday at 10:43 am, with a preliminary magnitude of 2.0 and 89 minutes of tremor.
In the absence of visibility, any event will be scattered in an east-southeast direction.
Source: Cenapred & Webcams from Mexico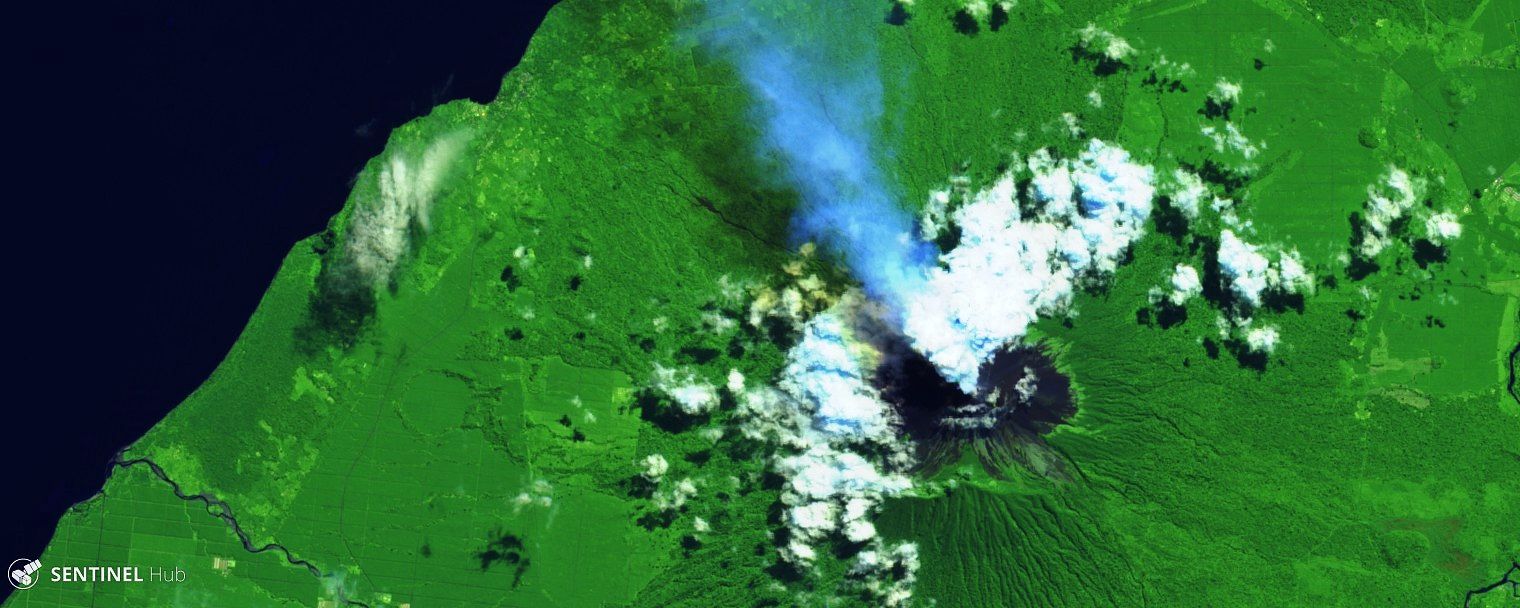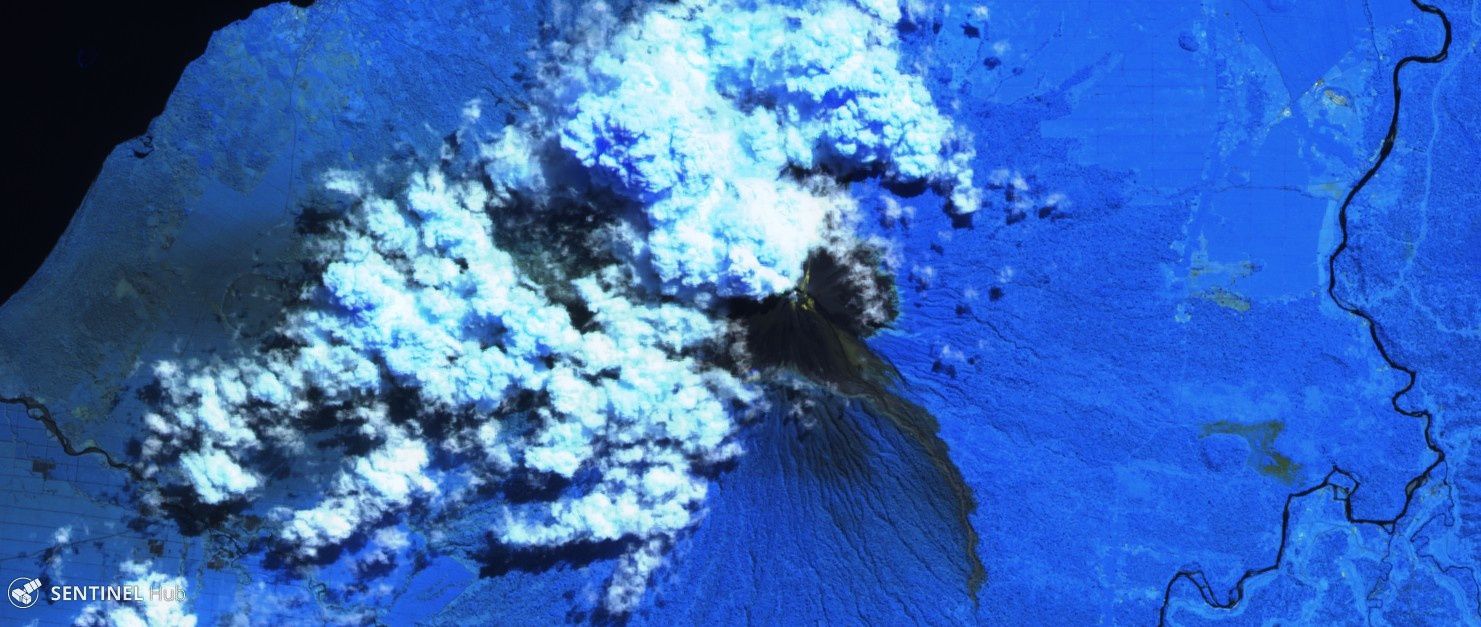 Ulawun - Sentinel 2 images of 25.06.2019 (before eruption) and 30.06.2019 - bands 12,11,4 (after eruption), discovering areas strongly impacted by ash and pyroclastic flows. - one click to enlarge.
According to the Papua New Guinea Red Cross Society (PNGRCS), nearly 15,000 people have been affected by both eruptions of Ulawun and Manam, and many are in need of housing and relief supplies.
Volcanic ash particles pose a risk of permanent lung injury if inhaled, while thick dust covers cover crops and threaten food security in the regions.
Local media reported that Papua New Guinea's federal government would contribute 5 million kina (US $ 1.47 million) to relief funding, although Marape suggested that it is necessary to plan more for future eruptions.
Regarding Ulawun, the authorities said, "This volcano will still explode and we can not have such instinctive reactions to every eruption."
Source: Xinhua news
Inflation marks the summit zone and the distal zones of Piton de La Fournaise on June 30, witnessing the pressurization of a superficial source and a deep source; six landslides and 11 volcano-tectonic earthquakes marked the summit cone.
For the moment, CO2 emissions from the soil have intermediate and stable values ​​in the distal zone (Plaine des Cafres) and in the proximal zone (Gite du Volcan).
OVPF teams are on the ground for GPS measurements complementary to those of the permanent network.
Source: OVPF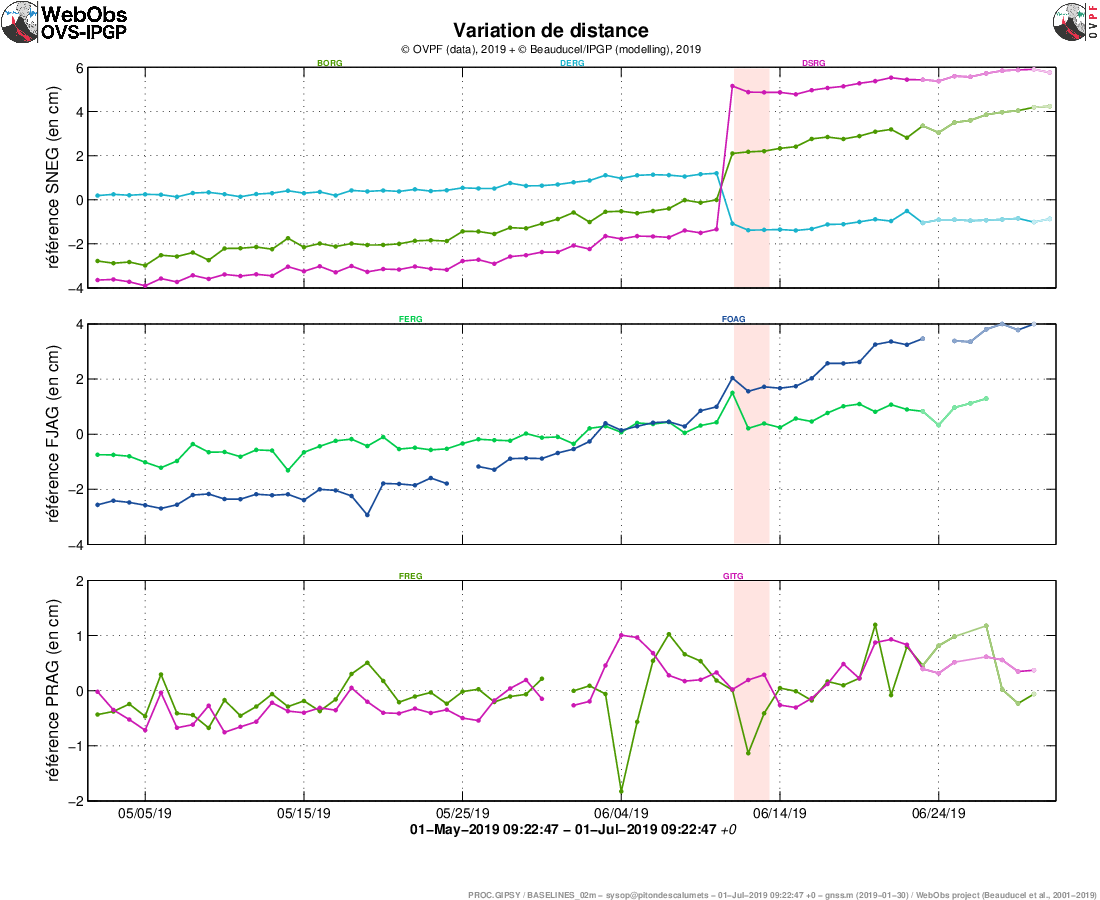 Piton de La Fournaise - Illustration of the deformation from 1 ° May to 1 ° July 2019. Here are shown basic lines (variation of distance between two GPS receivers) crossing the building of Piton de la Fournaise, at the top (at the top ), at the base of the terminal cone (in the middle) and in the far field (at the bottom) (see location on the associated maps). A rise is synonymous with elongation and therefore swelling of the volcano, inversely a decrease is synonymous with contraction and therefore deflation of the volcano. Any periods colored in light pink correspond to eruptions. - Doc. OVPF