Publié le par Bernard Duyck
The eruption started on July 29, 2019 at around 12:00 (local time) at Piton de La Fournaise continued during the day. The intensity of the eruptive tremor (witnessing the intensity of the eruption) has decreased by a factor of 2 since the beginning of the eruption
Three fissures, open in echelon, on the northern flank of the volcano (600 m from the Formica Léo) over a total length of about 450 m, poured lava on the remains of the July 2018 flow, and built by accumulation three small slag cones.
The first observations, on site and by helicopter, of the OVPF teams always showed at 17h (local time) an activity on the three fissures with lava fountains of the order of 20-30m high maximum and flows of aa type lava extending for a short length (about 500 m) given the relatively flat topography.
The surface flows estimated from the satellite data via the HOTVOLC platform (OPGC - University of Auvergne), were of the order of 21.6 m3 / s at the beginning of eruption.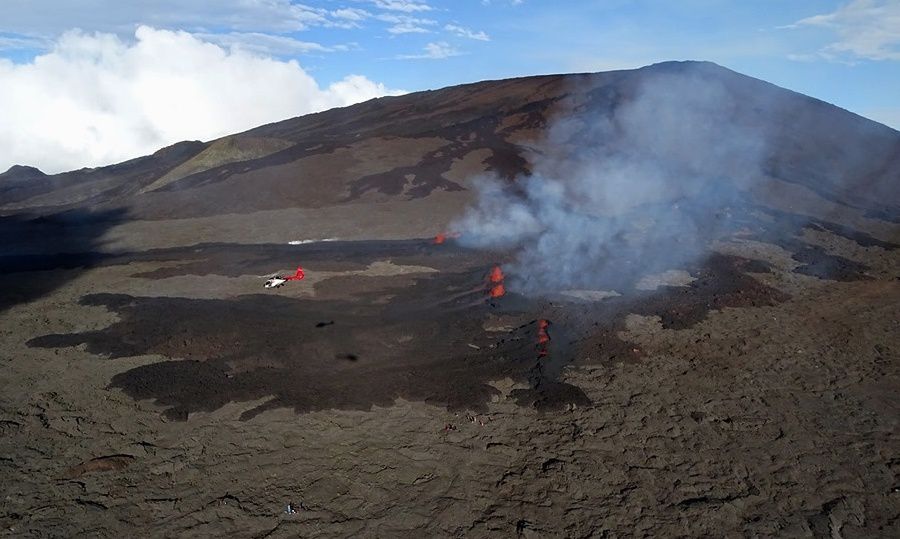 Piton de La Fournaise - the eruptive site around 16:30 local time. (© OVPF-IPGP, Imaz Press, 1st Réunion)
After a good activity, photogenic during the night, the eruption has weakened and stopped this day, the 30/07/2019 at 04:30 local time (00:30 T.U), after a gradual decline of the volcanic tremor.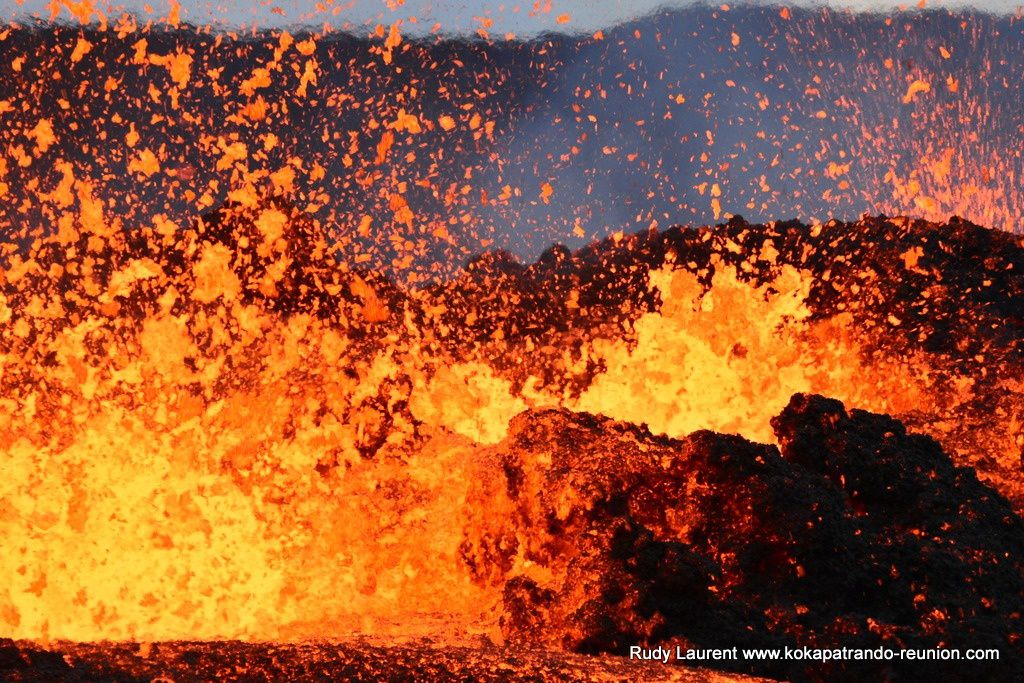 Piton de la Fournaise - active lava fountains this 29.07.2019 - photo Rudy Laurent / Kokapat-Rando - references in source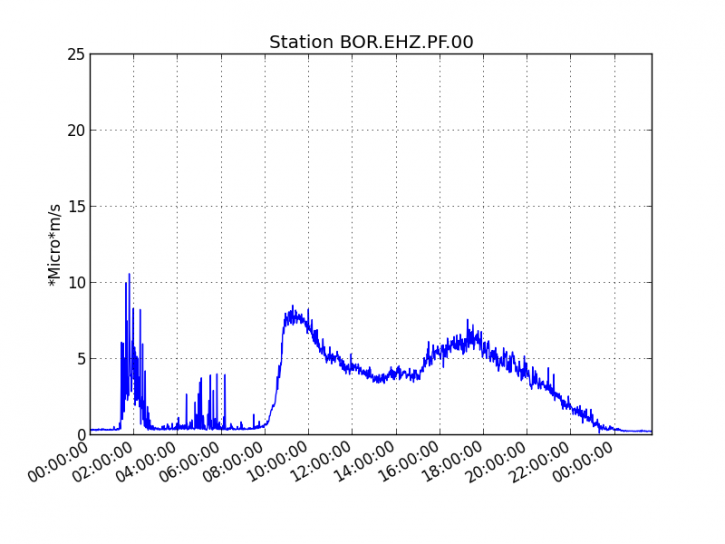 Piton de la Fournaise - Evolution of the RSAM (indicator of the volcanic tremor and the intensity of the eruption) between 04h00 (00h00 UTC) on July 29th and 05h45 (01h45 UT) on July 30th, 2019 on the seismic station of BOR, located at the top of the volcano. (© OVPF-IPGP)
"It was a flash eruption" confirms Aline Peltier to Imazpress "But it must be said that the location of this eruptive site plays: all the eruptions that start there are often of short duration ... In this sector they are rarely eruptions impressive, the activity does not last long. "
No assumption is currently discounted as to the evolution of the future situation (final shutdown, resumption of activity on the same site, resumption of activity further downstream) given the short duration of eruption and low volumes emitted on the surface.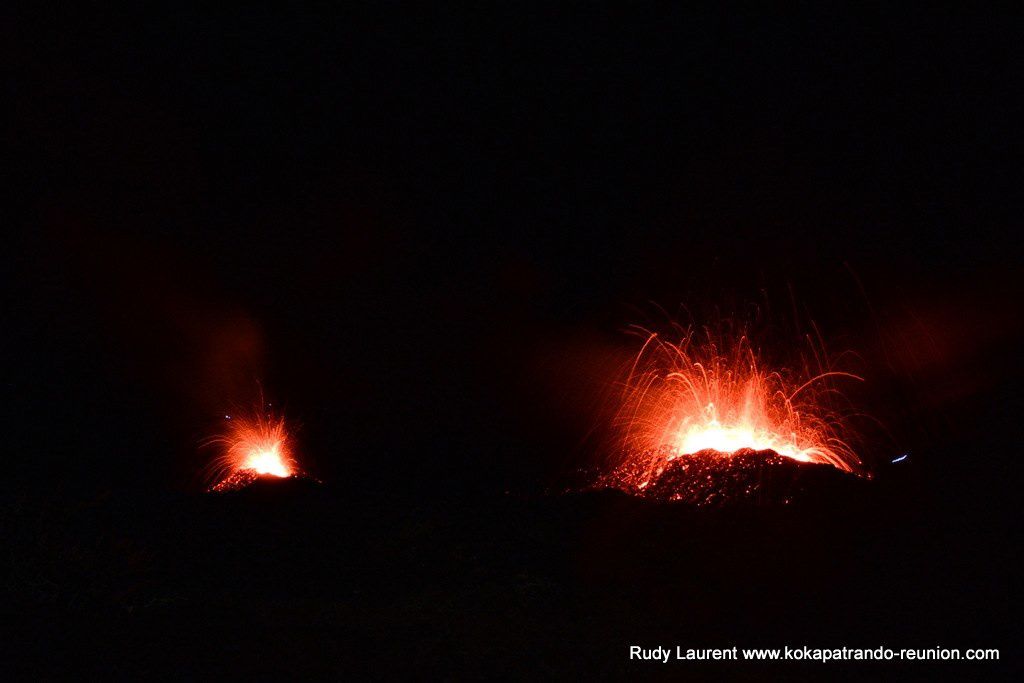 Piton de La Fournaise - latest images of this "short eruption" - photo Rudy Laurent / Kokapat-Rando - references in source