Publié le par Bernard Duyck
Our friend Thierry Sluys invites us to a big overview of the Sinabung realized this Monday, July 15th, 2019.
The Indonesian volcano Sinabung, located north of Sumatra, had its first confirmed Holocene eruption between August 27 and September 18, 2010; ash plumes rose up to 2 km above the summit, and ashes and tephra fell, causing deaths and thousands of evacuations.
He remained calm after the initial eruption until September 15, 2013, when a new eruption began and lasted more than three years.
Its last event dates from May-June 2019.
Many pyroclastic flows and lahars have impacted the population, destroying villages, killing dozens of people and changing the lives of the people and their surroundings for years, forcing long-term evacuations.
The deposits of pyroclastic flows are impressive on the eastern slope of Gunung Sinabung, and on its northern slope, where a whole forest area has been swept.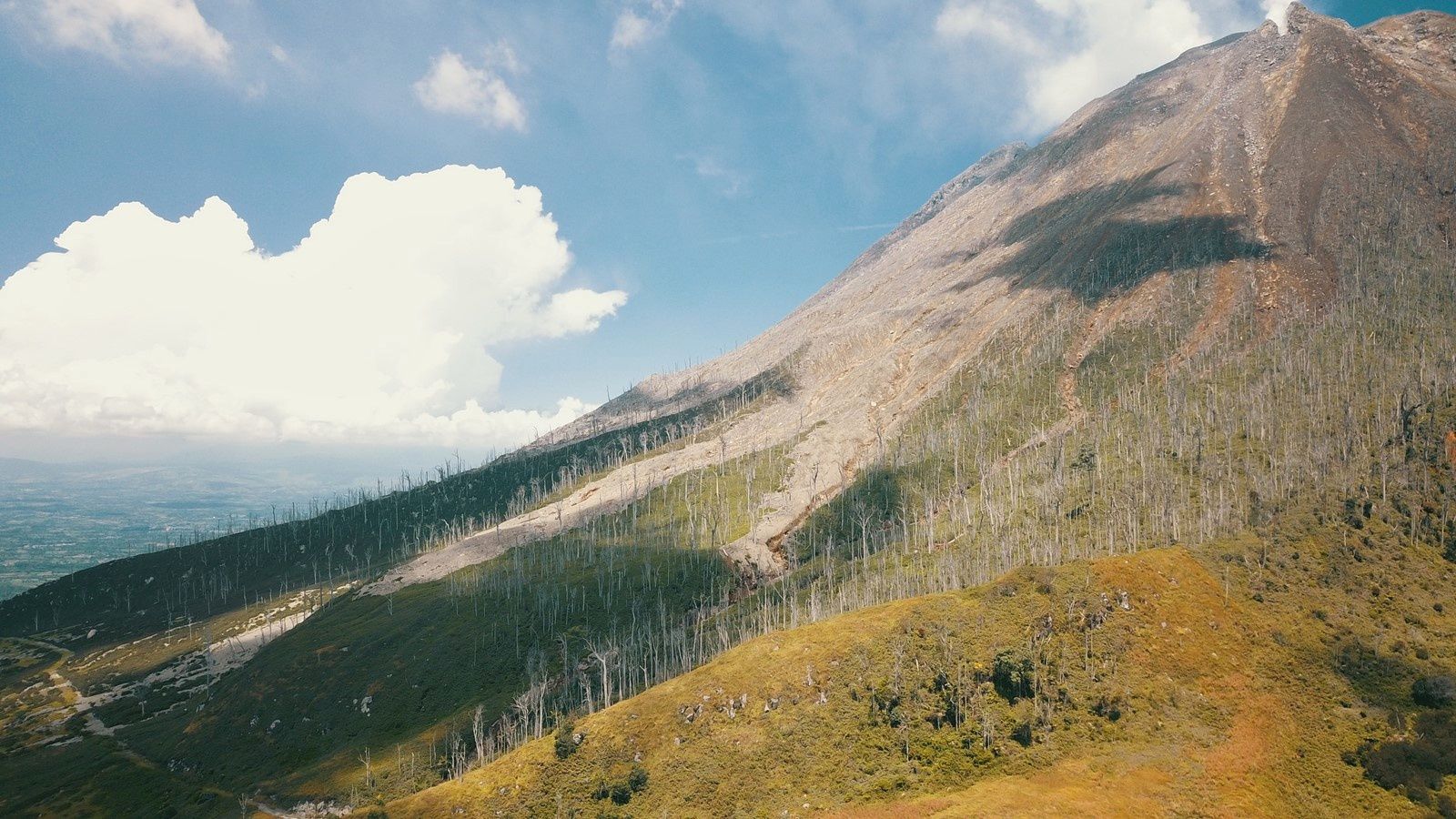 Sinabung - the remains of a forest after the passage of a pyroclastic flow, 400 meters on the northern slope - photo © Thierry SLUYS on 15.07.2019
The ash falls accompanying the regular eruptive plumes were responsible for the abandonment of villages and their partial destruction, the roofs collapsing under the weight of ashes.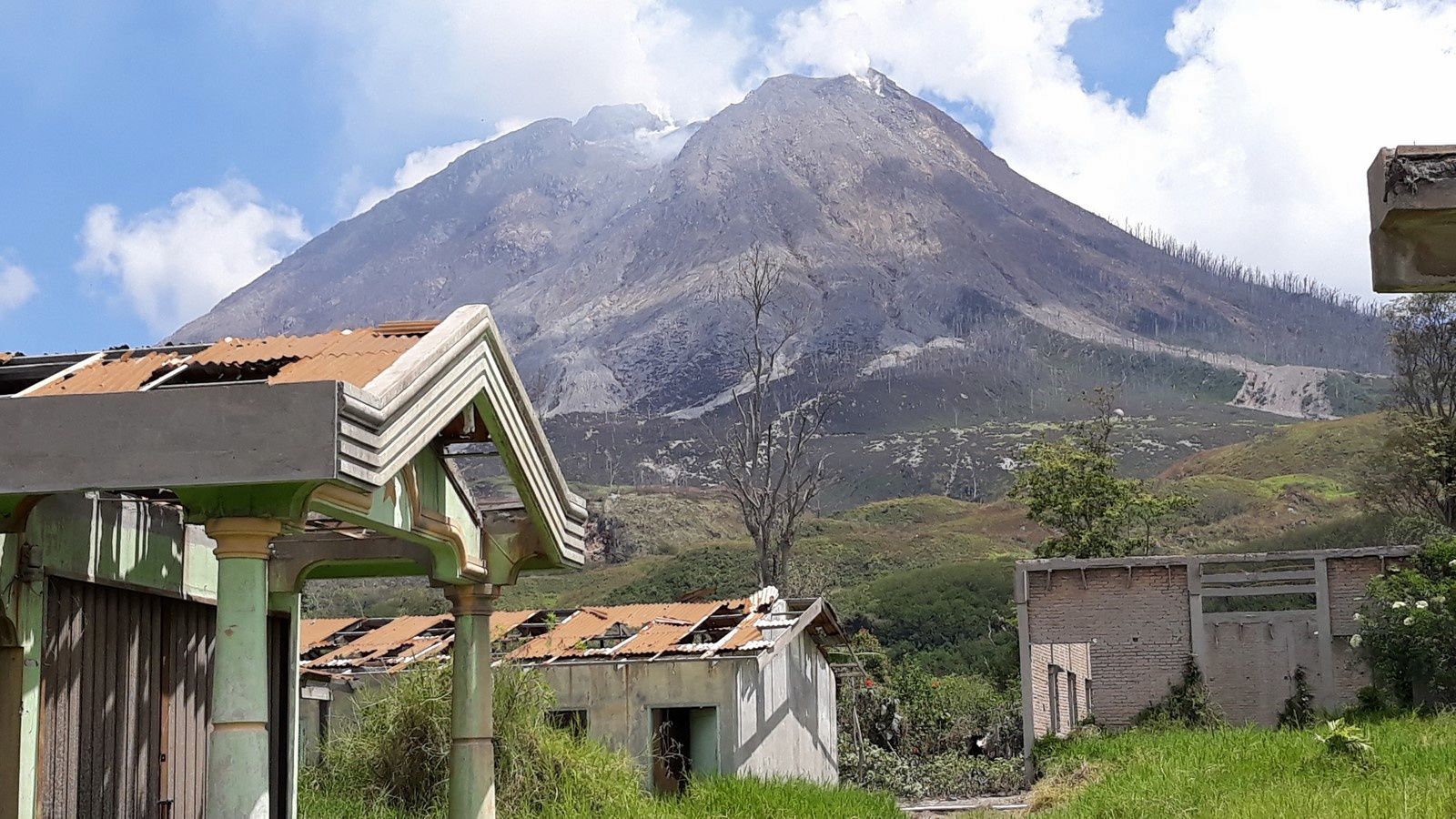 Sinabung - abandoned village of Suka Nalu / northeastern slope .Tits collapsed by the weight of ashes. We will notice the absence of dome at the top. - photo © Thierry SLUYS on 15.07.2019
Primary and secondary lahars also caused a lot of material damage and ruined lives.
Work has been done for the regulation of rainwater, as here on the North-East side.
Thierry points out the cliff created for the retention, which, although of modest height, delimits the progression of the flows, as well as the presence of ruins of a village (photo below).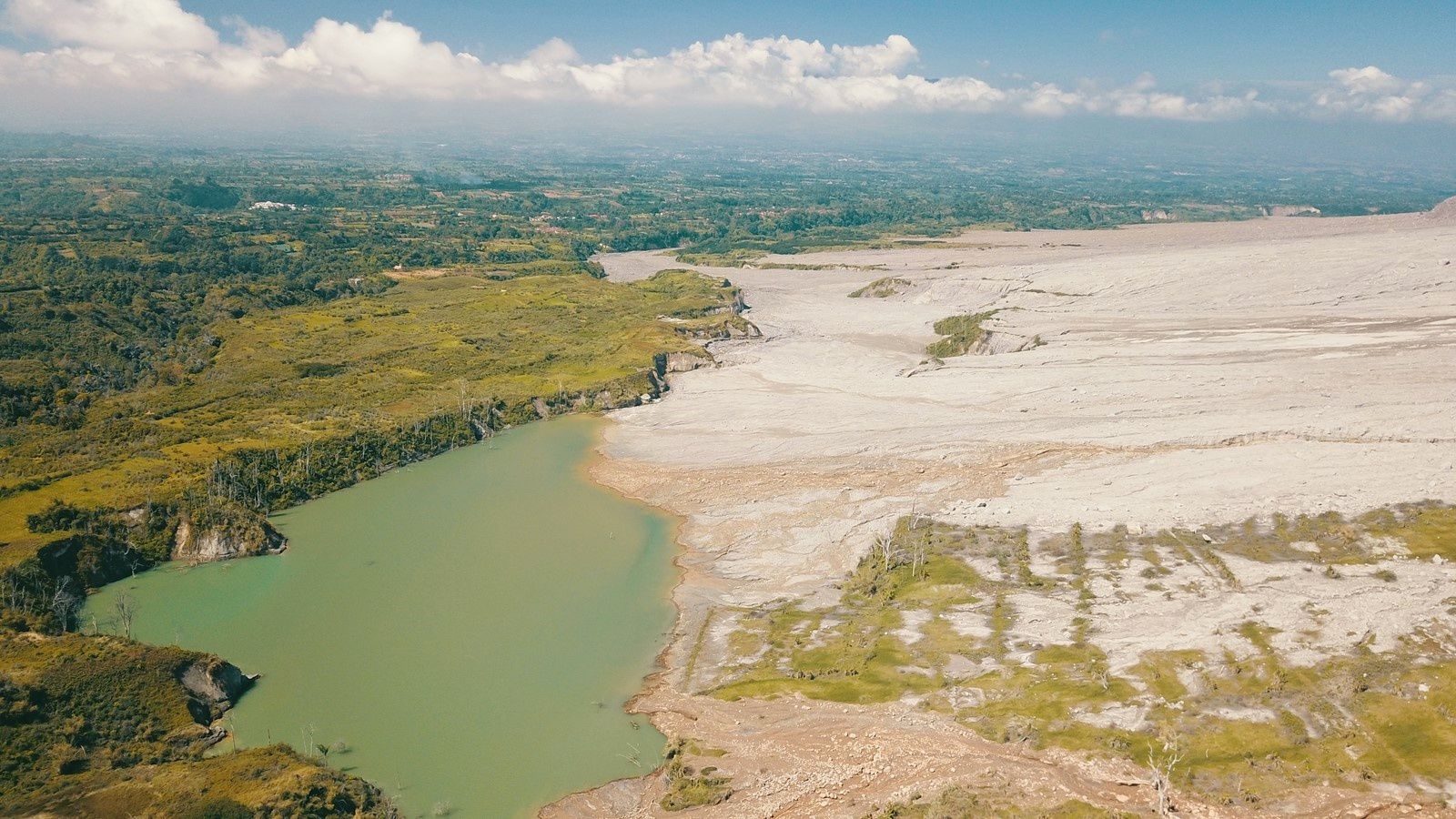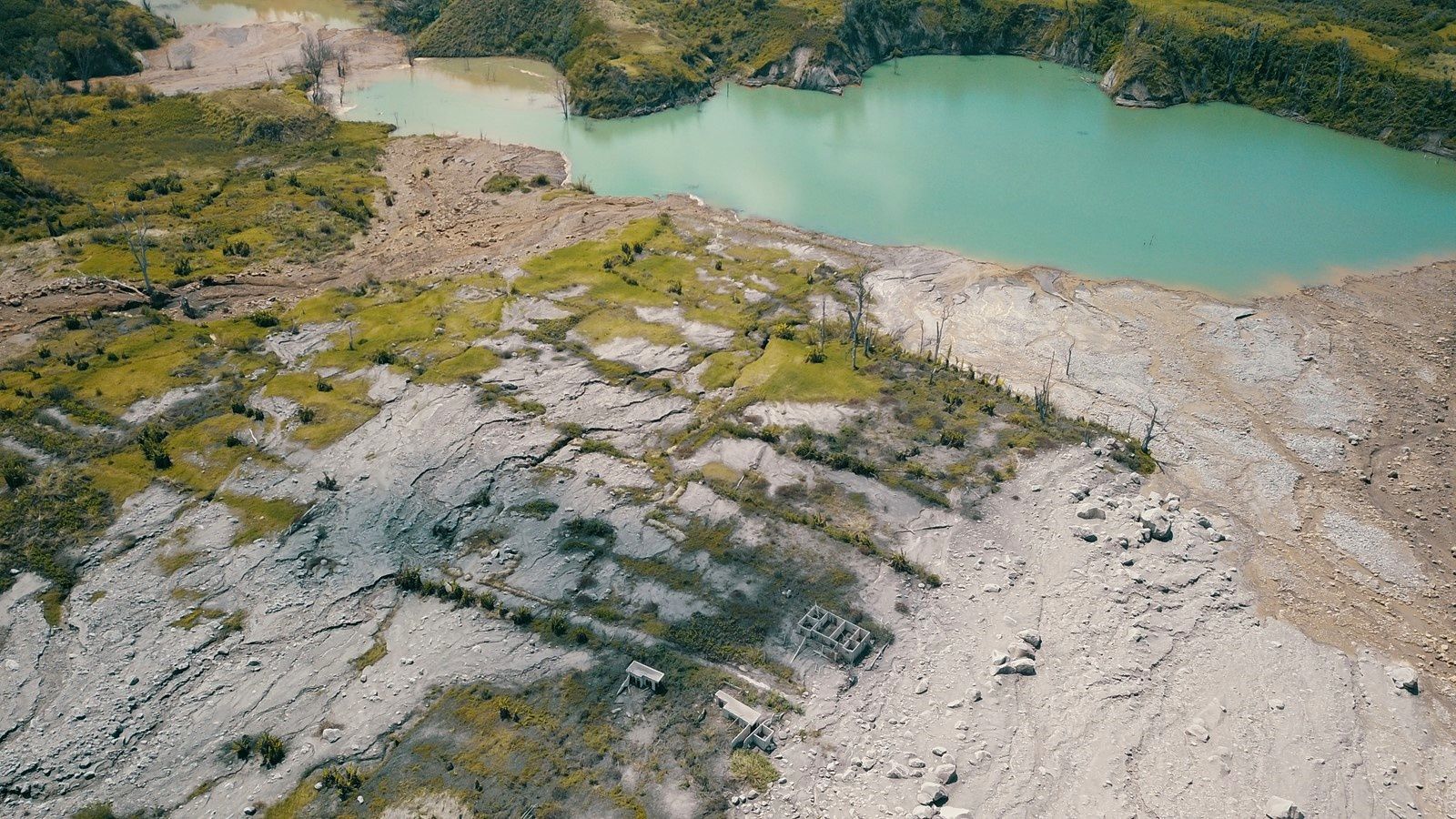 Sinabung - Work has been done on the regulation of rainwater on the North-East side. - photo © Thierry SLUYS on 15.07.2019
Sources:
- Many thanks to Thierry Sluys for his commented sharing of recent images of Sinabung.
Thierry is based in Reunion, where he runs a guest house, with his wife and daughter: "Leu bleu Austral" - contact: www.leubleuaustral.fr/
- Global Volcanism Program - Sinabung