Publié le par Bernard Duyck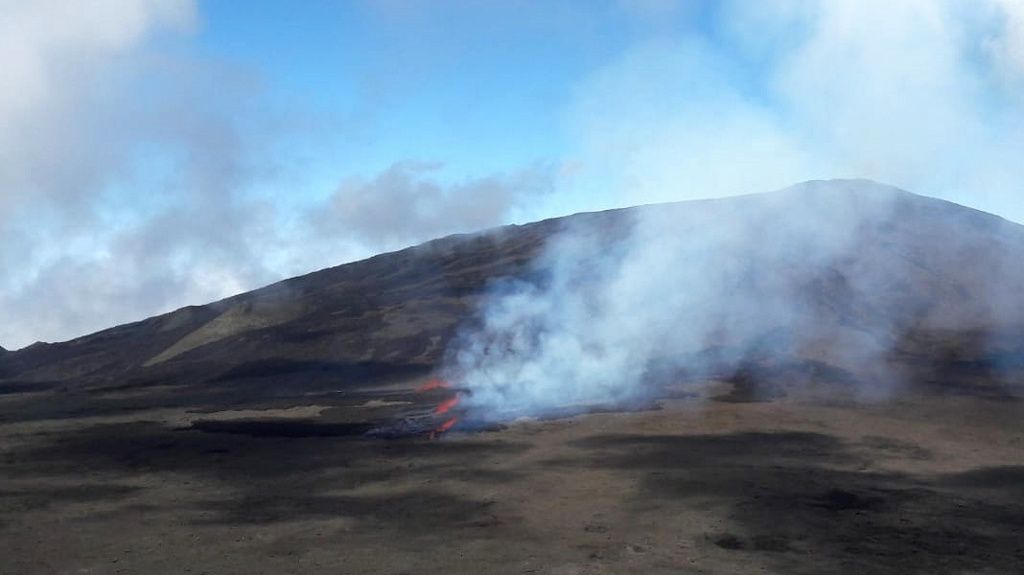 Piton de La Fournaise - first images of the eruptive site, with three visible fissures in the Rosemont area - (c) OVPF-IPGP
Following the seismic crisis on 29 October 2019 at 05:13 local time, the warning phase 1 / probable eruption of the ORSEC volcano plan had been triggered by the prefecture at 6am.


Since 12:00 local time, the tremor is recorded, sign of arrival of the magma on the surface, which triggered the alert phase 2-2 / eruption in the Enclos Fouqué from 13:00 local time.
Public access and the placing of aircraft in the volcano area are prohibited until further notice.
According to the OVPF, the source of the tremor is located on the north side, on the ex-Rosemont Chapel side. At least three cracks have been observed. The site is visible from the Pas de Bellecombe, and as the weather is clear, it presages carabined traffic jams.
This third eruption 2019 was expected by volcanologists, the second eruption that ended on June 13, had lasted only three days ... its short duration and low power augured another in the wake.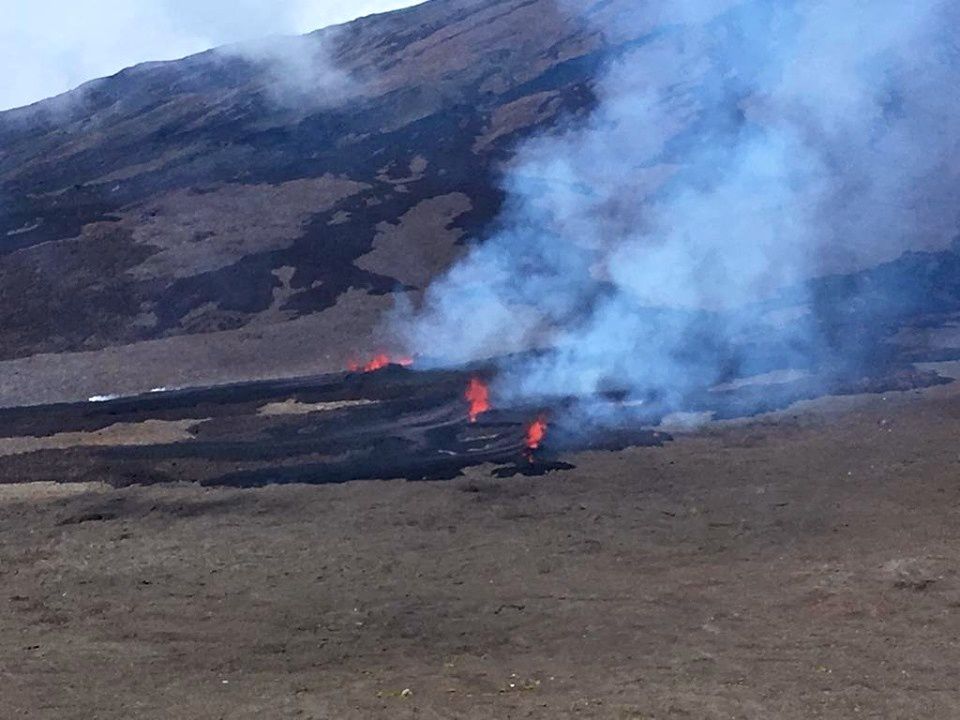 Piton de La Fournaise - first images of the eruptive site, with three visible fissures in the Rosemont area - (c) OVPF-IPGP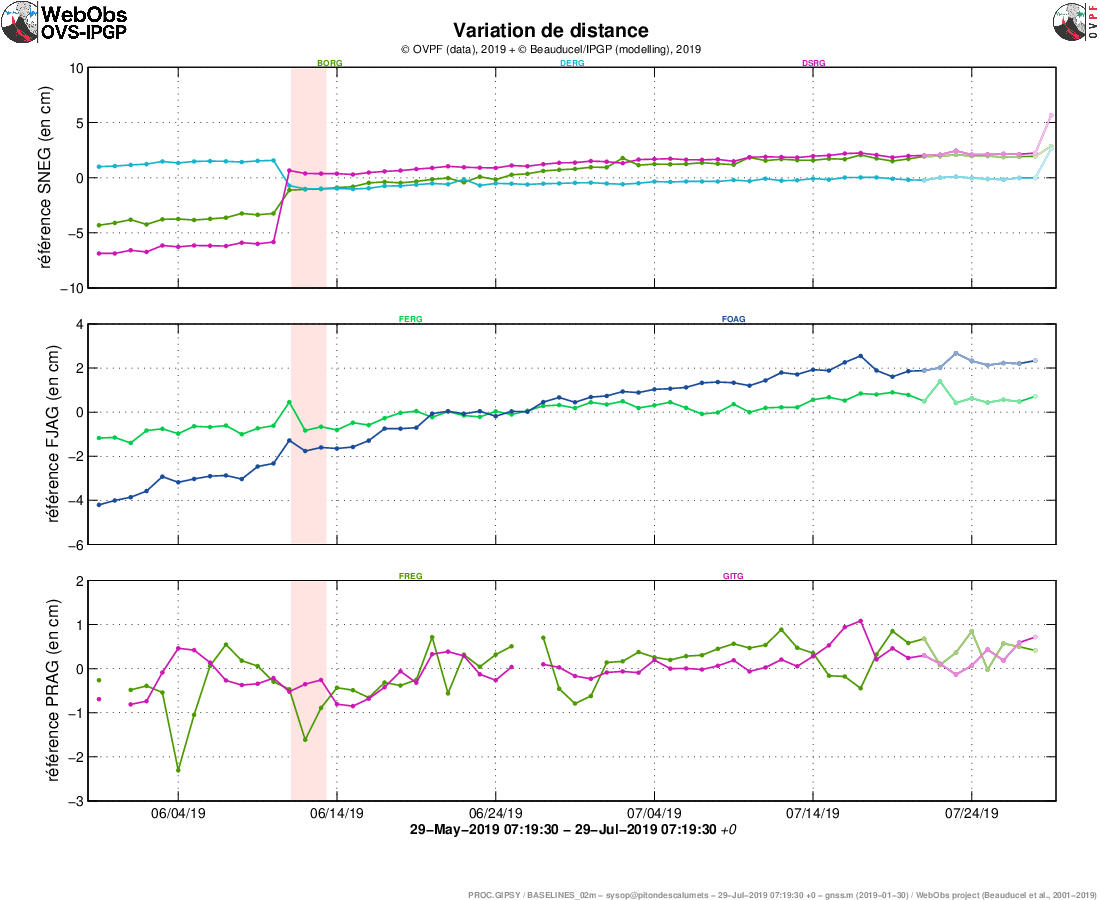 Piton de La Fournaise - deformation over 2 months, from May 29, 2019 to July 29, 2019- Here are shown baselines (variation in distance between two GPS receivers) crossing the building of Piton de la Fournaise, at the top (at the top ), at the base of the terminal cone (in the middle) and in the far field (at the bottom) (see location on the associated maps). A rise is synonymous with elongation and therefore swelling of the volcano, inversely a decrease is synonymous with contraction and therefore deflation of the volcano. Any periods colored in light pink correspond to eruptions. - (c) OVPF-IPGP
Update 16h GMT:
Lava fountains are active on all three cracks; they have built small ramparts, and sketch a cone formation. The lava overflows at the ramparts form flows that spread slowly according to the weak slope.
The first images by Imazpress and Rando-Volcano (Rudy Laurent) - link in sources.
To be followed as soon as possible
Sources:
- OVPF - Find all the information related to the activity of the Piton de la Fournaise on the different media of the OVPF-IPGP:
- the website (http://www.ipgp.fr/fr/ovpf/actualites-ovpf),
- the Twitter account (https://twitter.com/obsfournaise?lang=en),
- and the facebook account (https://www.facebook.com/ObsVolcanoPitonFournaise/)
- Imazpress :
http://www.ipreunion.com/volcan/reportage/2019/07/29/piton-de-la-fournaise-eruption-probable-du-volcan-a-breve-echeance,105750.html
- Rando-Volcan / Facebook, avec Rudy Laurent
https://www.facebook.com/tunnelsdelavereunion/photos/pcb.1312078925637141/1312076065637427/?type=3&theater