Publié le par Bernard Duyck
In Suwanosejima, in the Ryukyu Islands in southern Japan, four explosions occurred on August 5, 2019, accompanied by ash plumes of different heights not referenced because of the low cloud ceiling, where they merge from 300 meters.
Ash falls are expected in a northeastern sector.
Alert level is 2
Sources: JMA & VAC Tokyo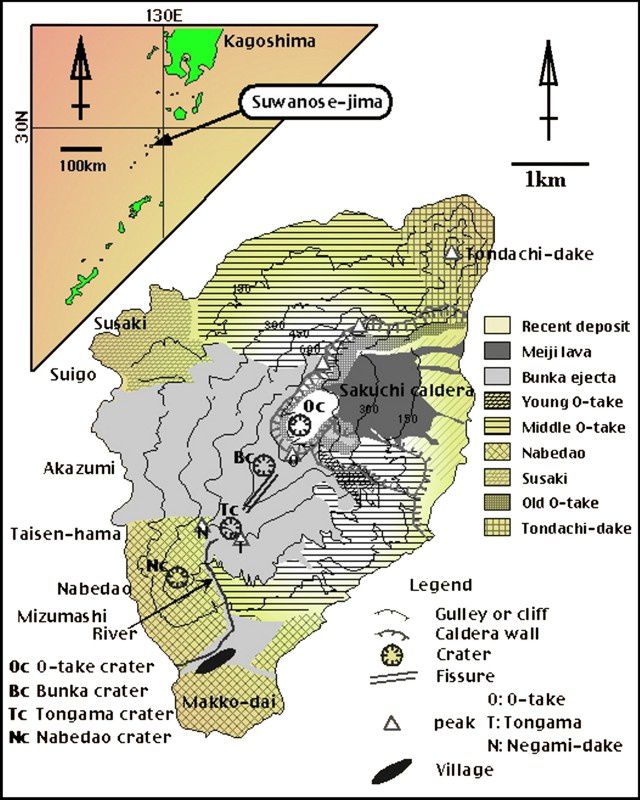 Suwanosejima - simplified geological map - active crater: O-take / Oc - Courtesy of Taketo Shimano / GVP
At Nevados de Chillan, the Sernageomin continues to record volcano-tectonic and wide-period earthquakes, as well as the tremor.
LP earthquakes and the tremor are related to the frequent, weak to moderate, explosions associated with the growth-destruction cycle of the dome in the Nicanor crater.
Winter conditions and the appearance of snow on landforms increase the risk of lahars, which should be small volumes.
Under these conditions of minor eruption, alert level remains in Naranja.
Sources: Sernageomin & Volcanologia Chile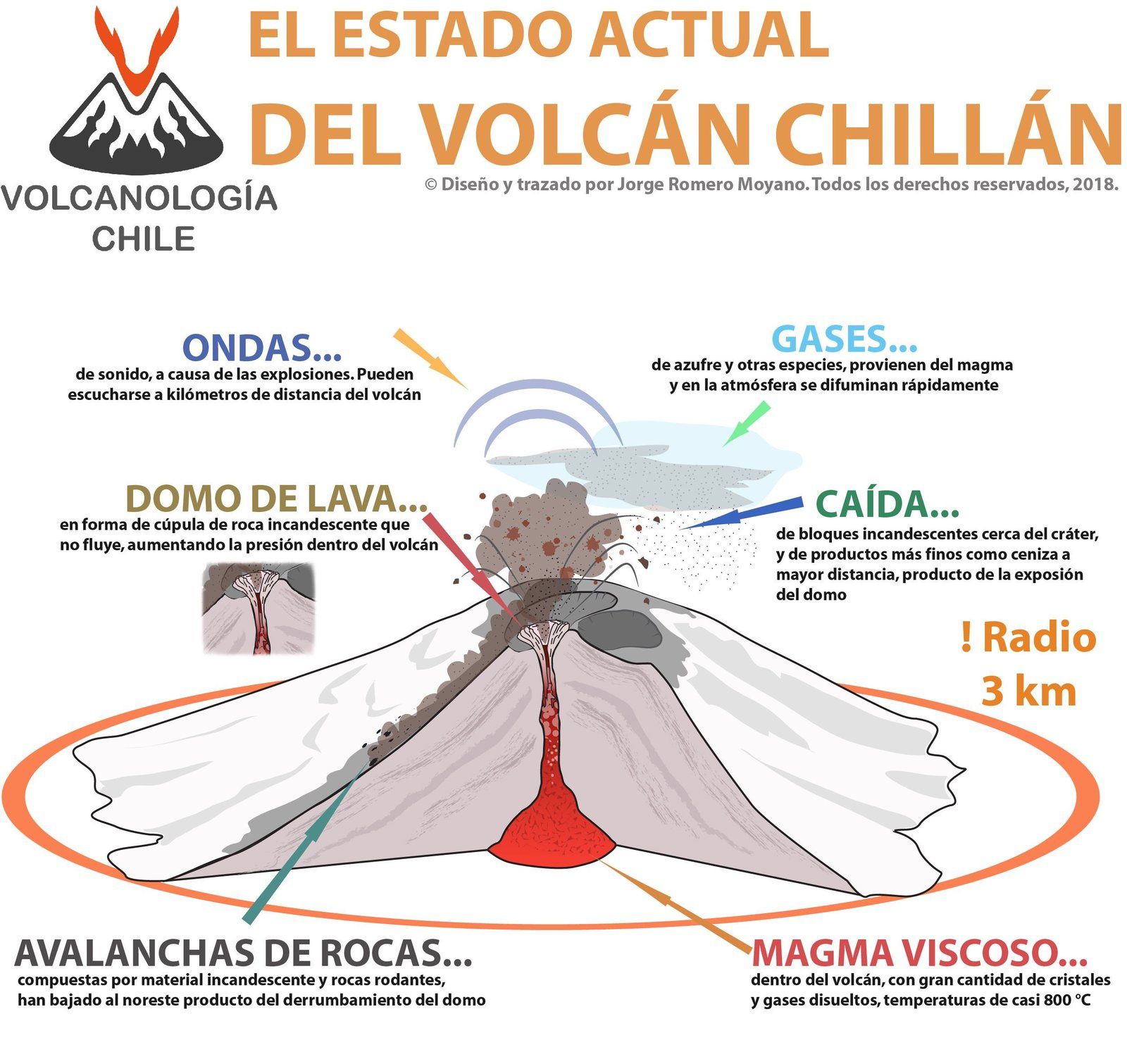 In Peru, the activity of the week from July 29 to August 4 in Sabancaya is marked by a dozen daily explosions, accompanied by plumes of gas and ash reaching 4,500 meters in height.
At the seismicity level, 1,678 earthquakes were recorded during this week; Nine thermal anomalies, VRP between 1 and 26 MW are reported.
An ash dispersion alert was launched on August 5 at 12:15 local / 5:15 pm UTC, with a plume of ash reaching 3,000 meters above the summit, then dispersing to the west of the volcano and the Huambo district.
The alert level remains in Naranja.
Source: Iinstituto Geofisico del Peru