Publié le par Bernard Duyck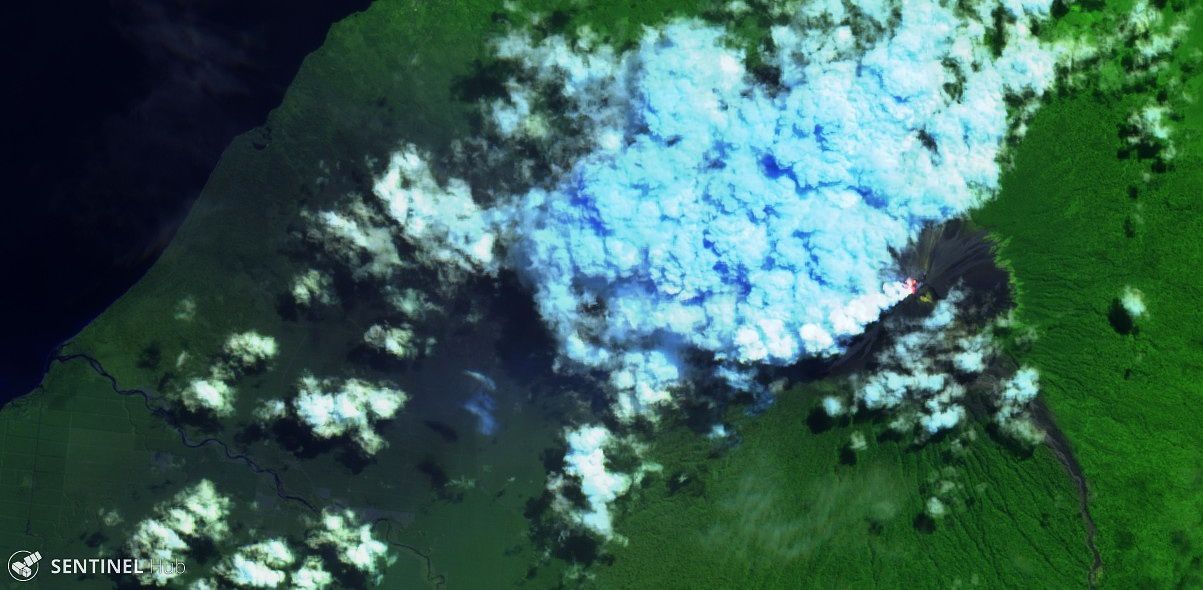 Ulawun - hot spot and degassing on 04.08.2019 - image Sentinel-2 L1C image bands 12,11,4 - one click to enlarge
After the eruption of Ulawun in Papua New Guinea on August 3, 2019, no significant ash emissions were observed; on the satellite images, a hot spot and intense degassing are visible.
According to VAAC Darwin, ash concentrations appear low, though hardly discernible on satellite imagery; in his opinion of 04,08 / 14h12Z, he indicates that the ashes should completely disappear within 6-15 hours.
(VA DIFFICULT TO DISCERN ON LATEST SAT IMAGERY, HOWEVER STRONG SO2 SIGNAL REMAINS CLEARLY VISIBLE OVER LARGE AREA.CURRENT VA CONCENTRATION IS LIKELY TO BE LOW, WITH EXPECTATION TO HAVE FULLY DISSIPATED WITHIN 6-18 HOURS - VAAC Darwin)
On the other hand, a large plume of sulfur dioxide continues to extend over the area; Sentinel-5P / Tropomi measures about 0.2 Tg of SO2 on August 4, slightly more than the June 26, 2019 eruption.
Sources: VAAC Darwin, Mirova, Sentinel-2, Sentinel-5P / Tropomi, SACS aeromomie.be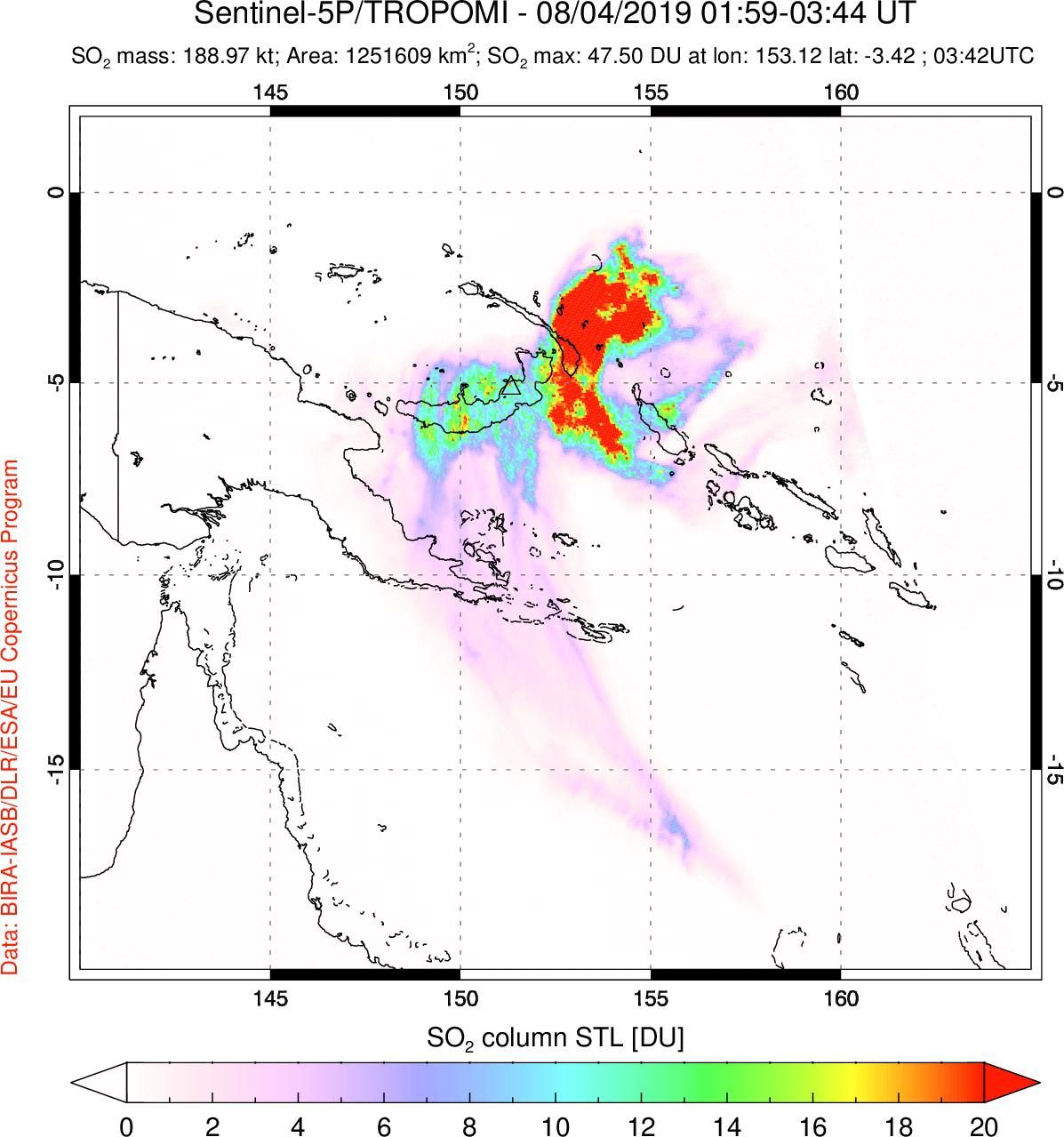 Ulawun - Concentration of sulfur dioxide on the area of ​​the rash - image Sentinel 5P Tropomi 04.08.2019 / 01h59 - via Simon Carn
At Karangetang, North Sulawesi, a greyish-white plume is observed about 300 meters above the summit.
The seismicity reveals a continuous tremor of weak amplitude, dominant at 2mm.
The level of activity remains at 3, with a danger zone of 2,500 meters from the north and south craters, extended north to 4,000 meters between Kali Batuare and Kali Saboang.
Sources: PVMBG, Badan Geologi / Twitter
The Dukono, on Halmahera, still has a thick, greyish plume of ash about 300 meters above the summit; continuous tremor is perceived.
The level of activity remains at 2, with a 2 km zone around the crater Malupang Warirang.
Source: PVMBG, Sentinel Hub and VAAC Darwin