Publié le par Bernard Duyck
An eruption occurred on 22 August 2019 at 7:55 am WIB at Anak Krakatau, accompanied by a plume at 457 meters above sea level, ± 300 m above the summit.
It was recorded on the seismogram with a maximum amplitude of 44 mm, for a minute 47 seconds.
Currently, the Gunung Anak Krakatau is at Level II / waspada, with recommendations: people / tourists are not allowed to approach the crater within 2 km of the crater.
Sources: PVMBG, Magma Indonesia and Vaac Darwin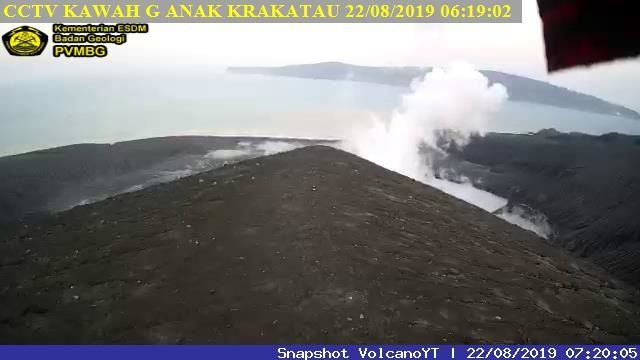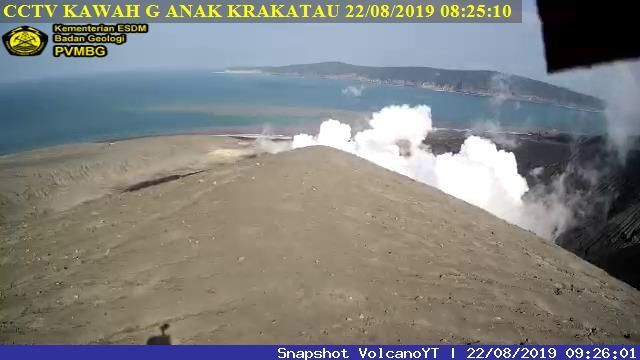 Anak Krakatau degassing this 22.08.2019, respectively at 6:19 am (before eruption) and 8:25 am WIB (after eruption) - webcam PVMBG
In Kamchatka, the activity of Karymsky is maintained this month of August.
On 21 August around 15:50 UTC, explosions generated ash rising to more than 6,000 meters, then drifting towards the SSO.
A plume front has decreased to 4.000-4.500 meters asl.
The activity then decreased.
On August 22nd, KVERT reported a cloud of ash 486 km to the SSO.
Sources: KVERT 1 VAAC Tokyo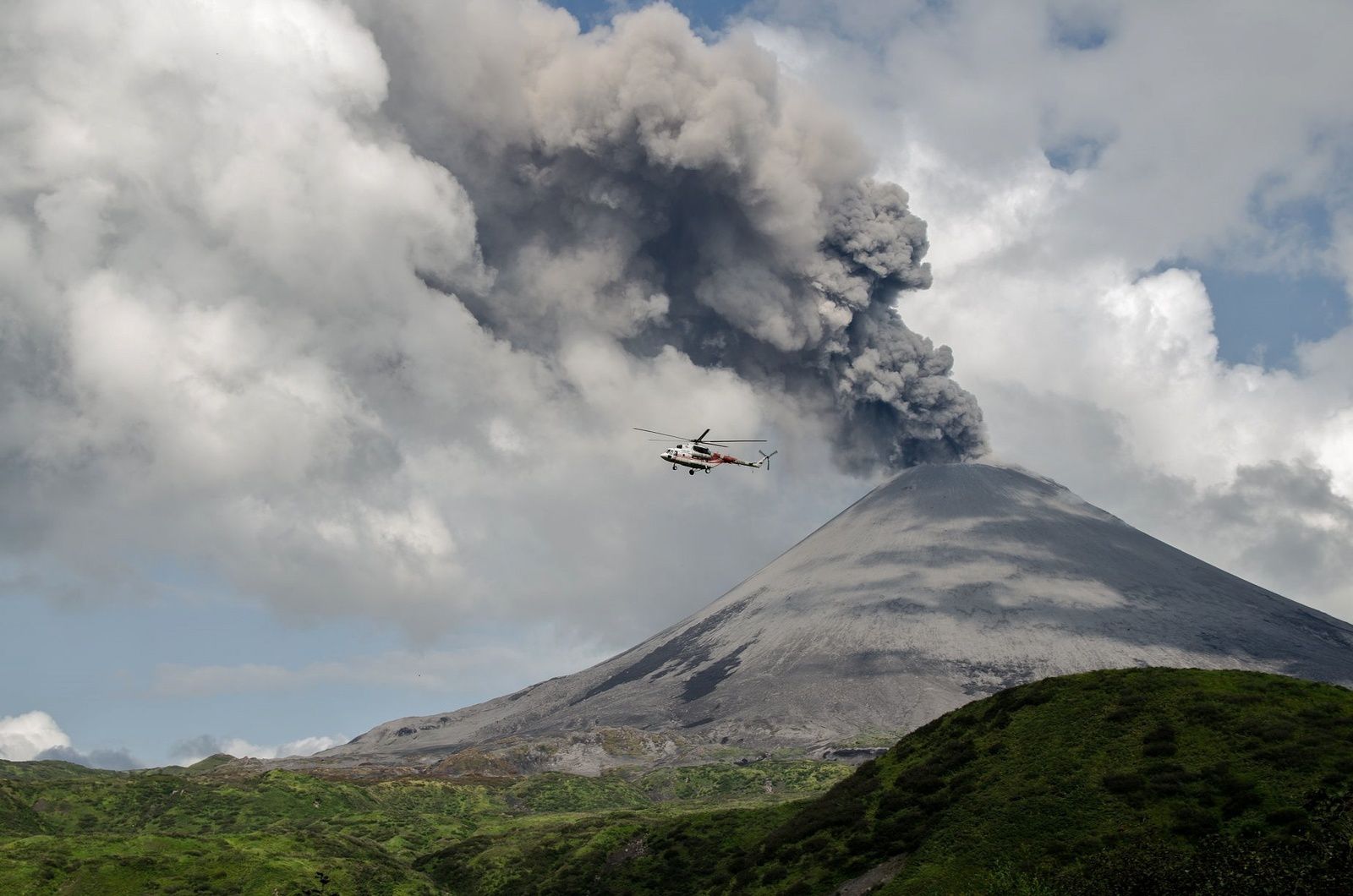 Karymsky - activity of 15.08.2019 - photo Dmitry Melnikov Via Facebook / https://www.facebook.com/dmitry.melnikov.906
Clarification was provided by IMO regarding the landslide that affected Reynisfjara on 21 August 2019 between 19 and 19.30.
Most of the materials that compose it come from a height range of 60 to 100 meters. Wide of about 100 meters, the scree traveled about fifty meters from the cliff to the sea, and cover an area of ​​4.200m². The estimated volume is 25,000 m³, with large rocks up to 3 meters in diameter and the average slip thickness is about 5 meters (max 20 meters).
Small collapses continue, and the Civil Defense closed the access to the beach until Friday, when the situation will be reassessed.
Over the past 10 years, landslides have occurred three times, which can pose a threat to tourists. There are also falling rocks that can cause accidents on the slope at regular intervals.
Source: IMO in IcelandiC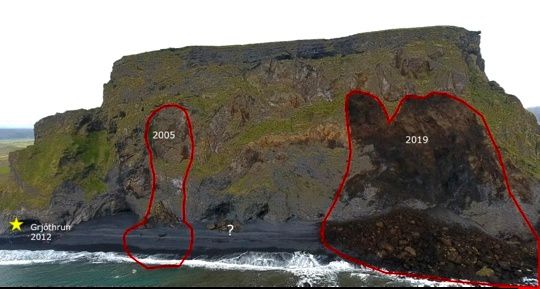 Reynisfjara / Iceland - different landslides and collapses marking the cliff in the last 10 years - Doc. IMO 20.08.2019 / on picture of Björn Ingi Jónsson