Publié le par Bernard Duyck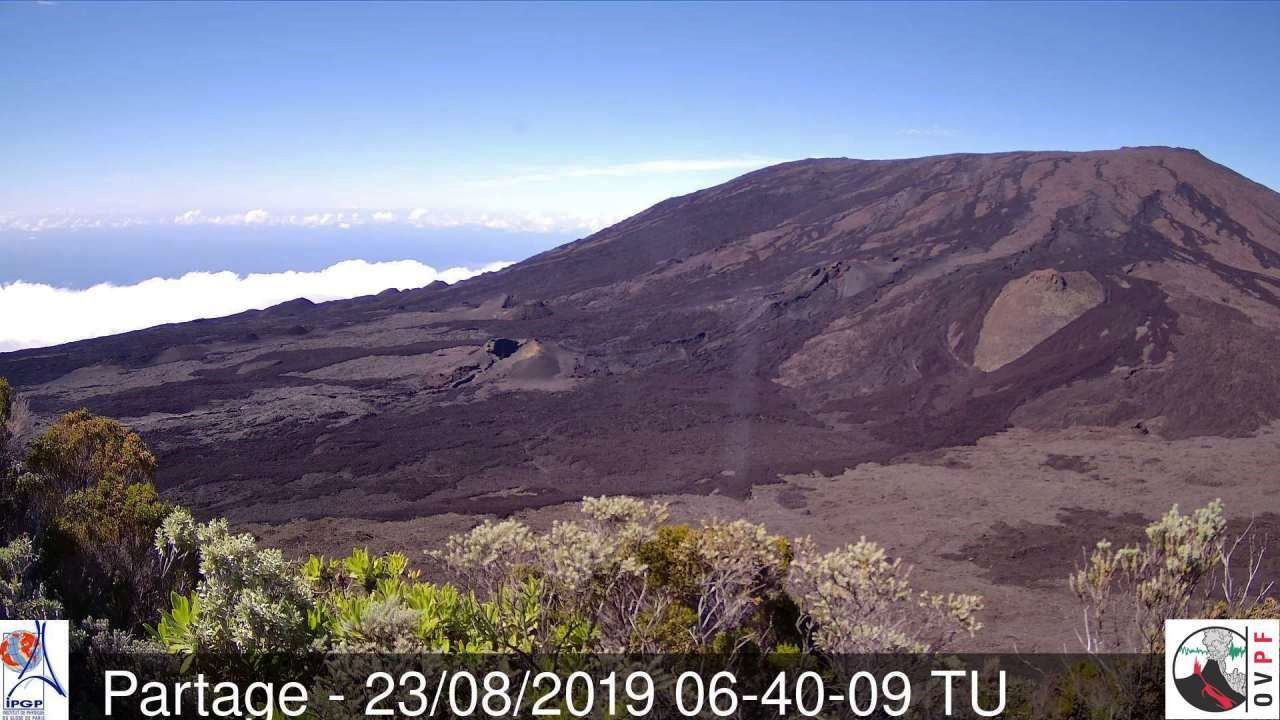 Piton de La Fournaise - the crater Dolomieu is well clear this 23.08.2019 / 6:40 UT - webcam Piton Partage.
Following the end of the eruption of August 11-15, inflation is recorded again at Piton de la Fournaise. CO2 fluxes in the soil also remain important.
This shows that magma continues to accumulate in the superficial reservoir and that an eruption is possible in the medium term (days / weeks).
Back to alert level Backed up on 21.08.2019
Source: OVPF 22.08.2019 / 09h47
Find all the information related to the Piton de la Fournaise activity on the different media of the OVPF-IPGP:
- the website (http://www.ipgp.fr/fr/ovpf/actualites-ovpf),
- the Twitter account (https://twitter.com/obsfournaise?lang=en),
- and the facebook account (https://www.facebook.com/ObsVolcanoPitonFournaise/)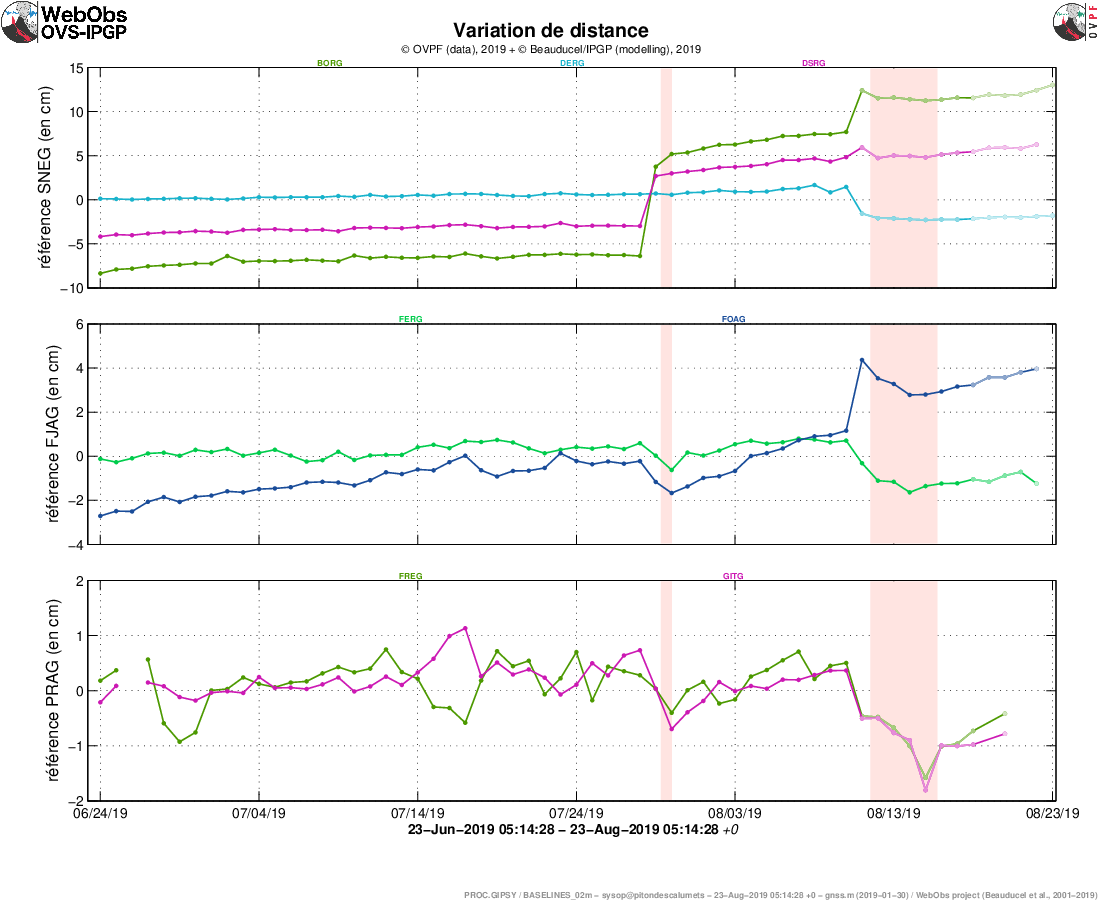 Piton de La Fournaise: Illustration of the deformation between June 23rd and August 23rd, 2019. Here are shown basic lines (variation of distance between two GPS receivers) crossing the building of Piton de la Fournaise, at the top (at the top ), at the base of the terminal cone (in the middle) and in the far field (at the bottom) (see location on the associated maps). A rise is synonymous with elongation and therefore swelling of the volcano, inversely a decrease is synonymous with contraction and therefore deflation of the volcano. Any periods colored in light pink correspond to eruptions - Doc.OVPF
On 21 and 22 August, explosions were observed at Nevados de Chillan, respectively at 15:34 local and 14:58 local, each time accompanied by LP earthquake in relation to the dynamics of internal fluids.
The technical alert remains orange.
Source: Sernageomin
After yesterday's eruptive episode at Anak Krakatau, at activity level 2 / waspada, the PVMBG reported 15 eruptions, and a continuous tremor of dominant amplitude at 44 mm on 22 August.
Source : PVMBG & Sentinel-2
At Tangkuban Parahu, the Ratu crater is still the seat of emission of thick white to gray plumes. The seismicity is characterized by a continuous tremor of dominant amplitude of 50 mm.
The activity level remains at 2 / waspada, with a 1.5 km zone around the active crater.
Source: PVMBG